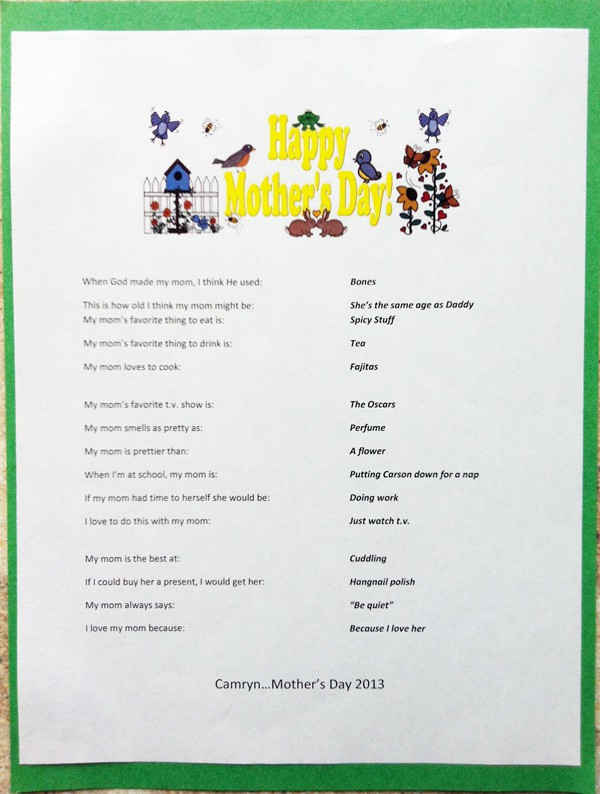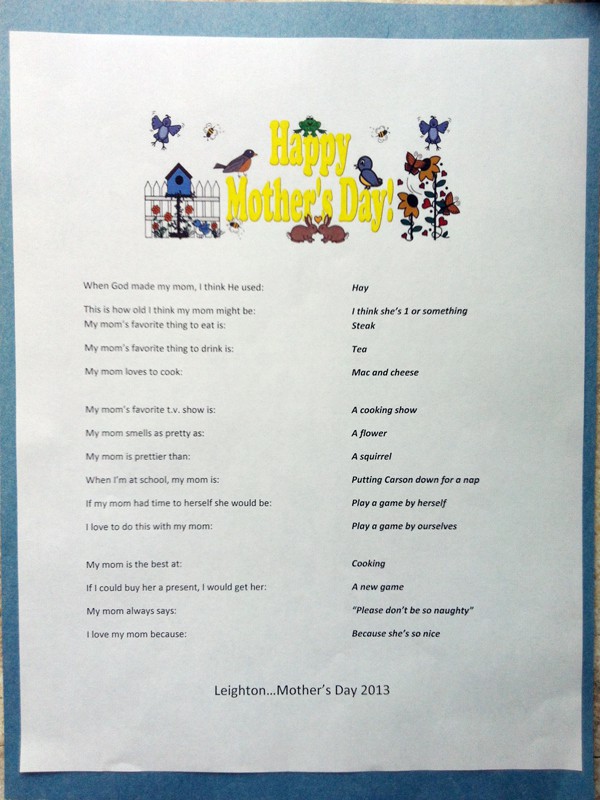 this morning i joined the girls at school for mom's day. after a rough morning with neither of them listening to the words emitting from my mouth, it was a much needed time to turn things around. a chocolate fountain, hand massages, songs and gifts.
one of my favorites included these thoughts from the girls about me… oh. my.
according to camryn, if i had time to myself, i'd "do work."
according to leighton, i'm prettier than "a squirrel."
there are some true gems on these two pieces of paper.