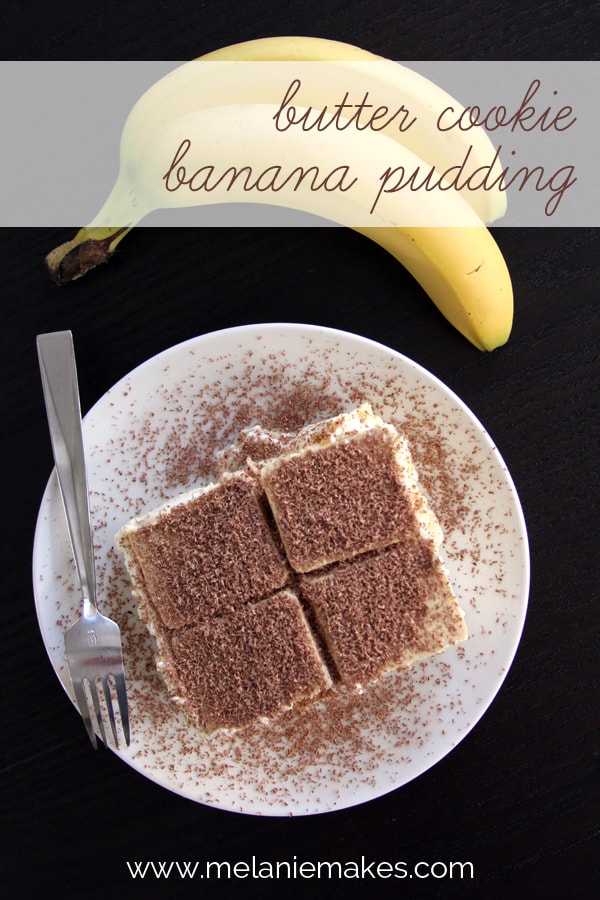 I had never made Banana Pudding before. It's just never been on my radar as something that we'd enjoy more than other dessert options. We do love chocolate in our house! But then I had the opportunity to join a virtual recipe swap and my partner's recipe was none other than Banana Pudding. So I put my spin on her recipe and the end result? Butter Cookie Banana Pudding – and it is divine!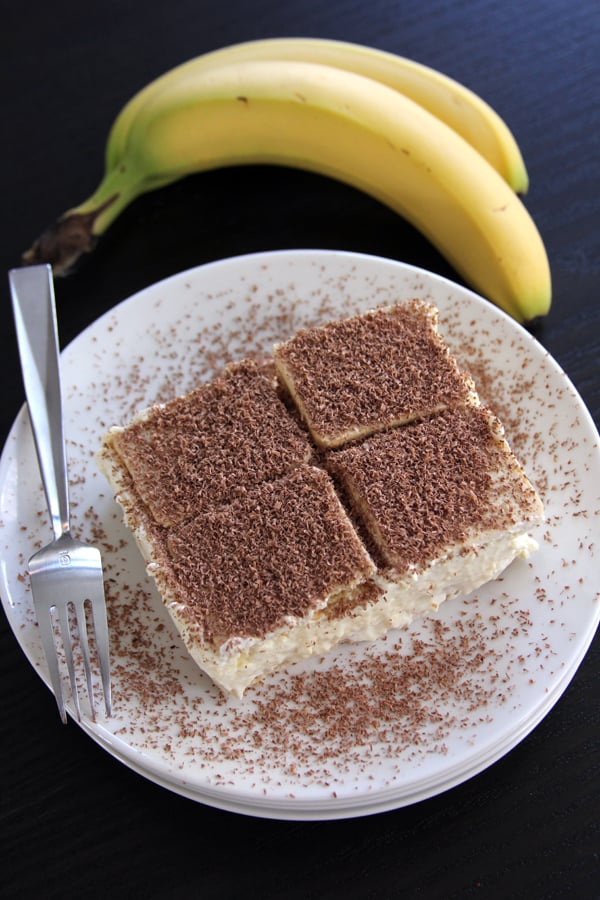 A layer of sliced bananas and a rich, creamy filling is sandwiched between two layers of butter cookies. And of course, I had to top it with grated chocolate!
Butter Cookie Banana Pudding
A surprisingly rich and decadent dessert! Don't like bananas? No problem! Feel free to omit them, the end result will still be delicious.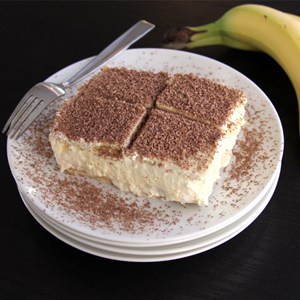 Ingredients
2 packages Pepperidge Farm Chessmen cookies
3-4 bananas, sliced
2 cups milk
5 ounce box instant vanilla pudding
8 ounces cream cheese, softened
14 ounces sweetened condensed milk
12 ounces frozen whipped topping, thawed
1 semi-sweet chocolate bar
Instructions
Line bottom of 9x13 pan with 1 package of cookies. Top with single layer of sliced bananas.
Using a mixer, combine milk and pudding. Add cream cheese and condensed milk and mix together until smooth. Fold in whipped topping.
Pour mixture over bananas and top with another layer of cookies.
Store in fridge until ready to serve. After plating, top with grated chocolate.
7.6.4
391
https://melaniemakes.com/blog/2013/11/butter-cookie-banana-pudding.html
Melanie Bauer | Melanie Makes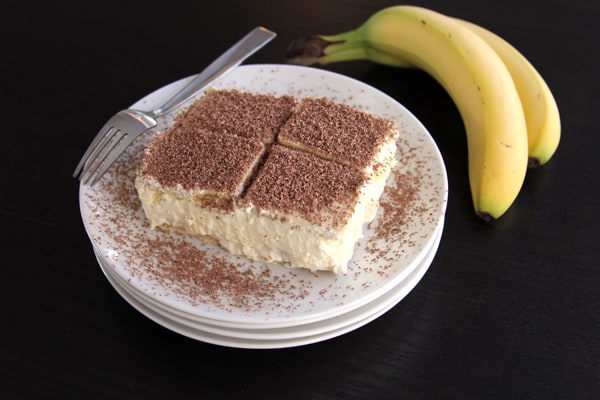 The butter cookies make it easy to slice into perfect, rectangular mini desserts. For photography purposes, I cut a much larger piece. Who am I kidding? This portion is perfectly sized for my dear husband who gave this dessert his seal of approval.