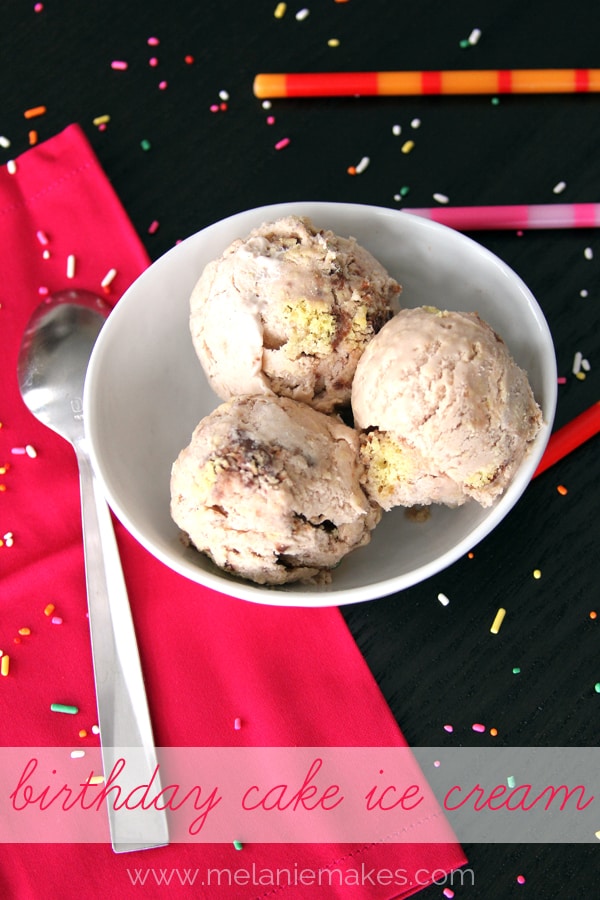 I've deemed this Birthday Cake Ice Cream as my best recipe ever created with leftovers and have no doubt that you will too! Moist pieces of your favorite cake, swirls of frosting and – of course! – sprinkles stud this sweet cream ice cream that will have you looking forward to the next birthday celebration on your calendar. Even if it's yours!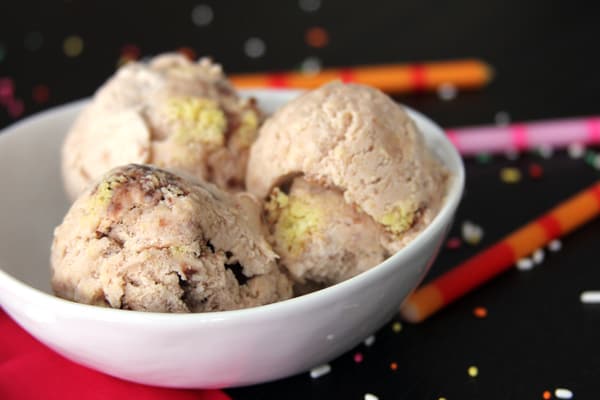 In our home, we bake a birthday cake for Jesus as part of our Christmas celebration and enjoy it after dinner or church on Christmas Eve. This year, instead of the girl's usual choice of Funfetti, I opted for yellow cake and chocolate frosting a la a box. One of the few times I use a box mix, but it's Christmas Eve and I have a million and five other things I'm trying to accomplish. The frosting was topped by sprinkles and everyone was happy, so all was well. Everyone at the table enjoyed a slice of birthday cake after dinner and then the cake sat on my counter taking up valuable real estate.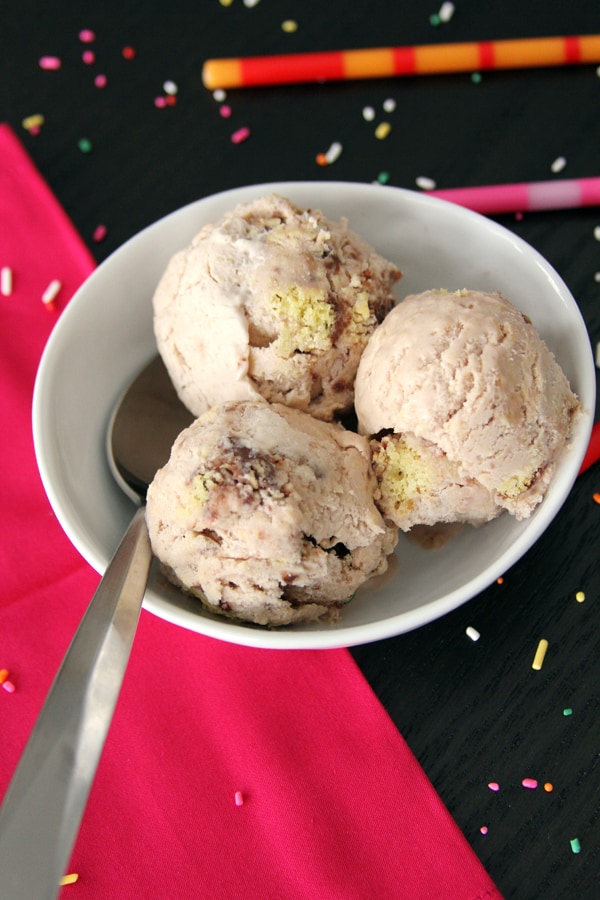 I'm not much a of a cake eater. I enjoy making them but after having one slice, I don't need any more. But, ice cream? I'll eat it any day, every day, even in the heart of winter. Lucky for me, Andy's mom agrees that ice cream is pretty much the most perfect dessert created. I had told her I'd make ice cream before she returned home and as I was began gathering ingredients, and shifting things around on the counter to make room for my project, there sat the cake. The proverbial light bulb was lit and into the ice cream the cake went!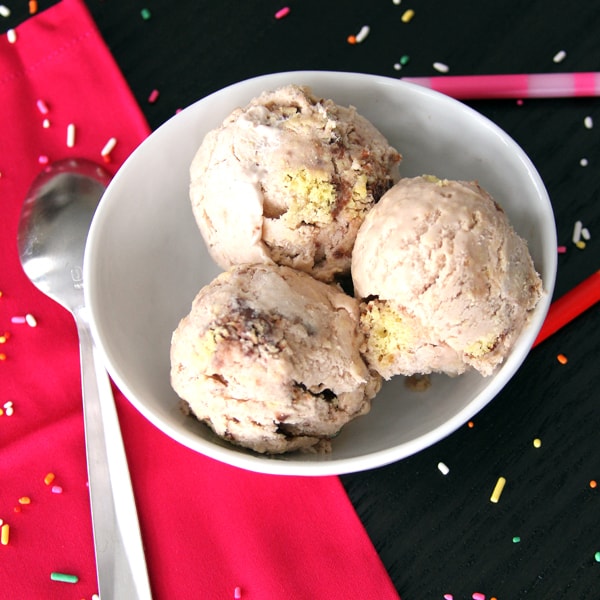 Ingredients
2 eggs
3/4 cup sugar
2 cups whipping cream
1 cup milk
1/2 of a 9" two layer cake, cut into large cubes
Instructions
In an electric mixer fitted with whisk attachment, whisk eggs until light and fluffy.
Whisk in the sugar, 1/4 cup at a time, and continue whisking until fully incorporated.
Add whipping cream and milk and whisk to combine.
Add ice cream base to ice cream maker and proceed according to manufacturer's directions.
After 10 minutes in ice cream maker, add half of the cake.
When complete, transfer mixture to a covered bowl or dish and stir in remaining cake. Freeze for 3-4 hours before enjoying.
Notes
7.6.4
8
https://melaniemakes.com/blog/2013/12/birthday-cake-ice-cream.html
Melanie Bauer | Melanie Makes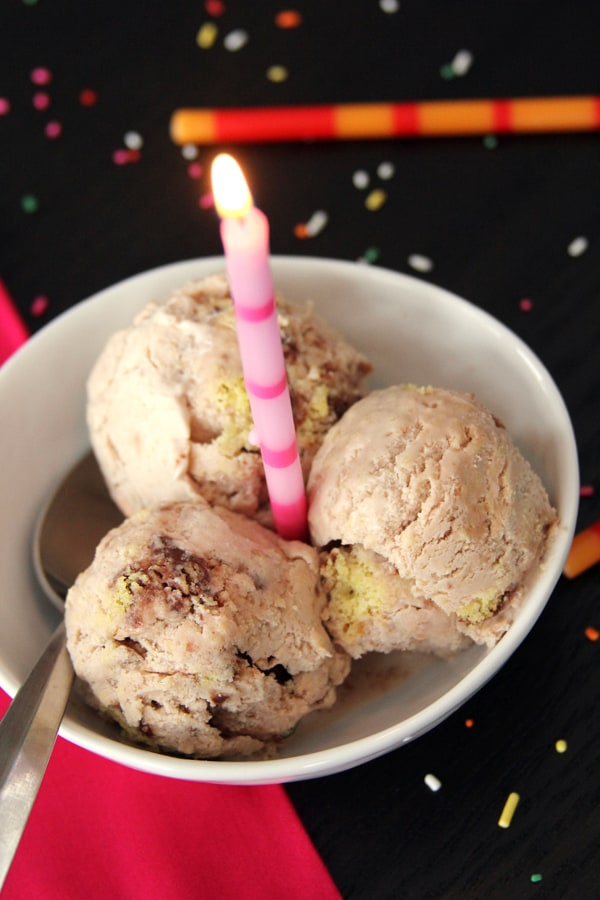 The first addition of cake to the recipe creates bits of cake throughout. The second addition of cake leaves large chunks which are visible in each scoop and are absolutely delicious!
Just think of all of the amazing cake and ice cream combinations possible. Endless scoops of creativity await!