Roasted, caramelized baby carrots combine with spices you'd typically find a cup of chai tea to create a warm and comforting side dish. The sweet of the carrots paired with the warmth of the spices creates a one of a kind taste.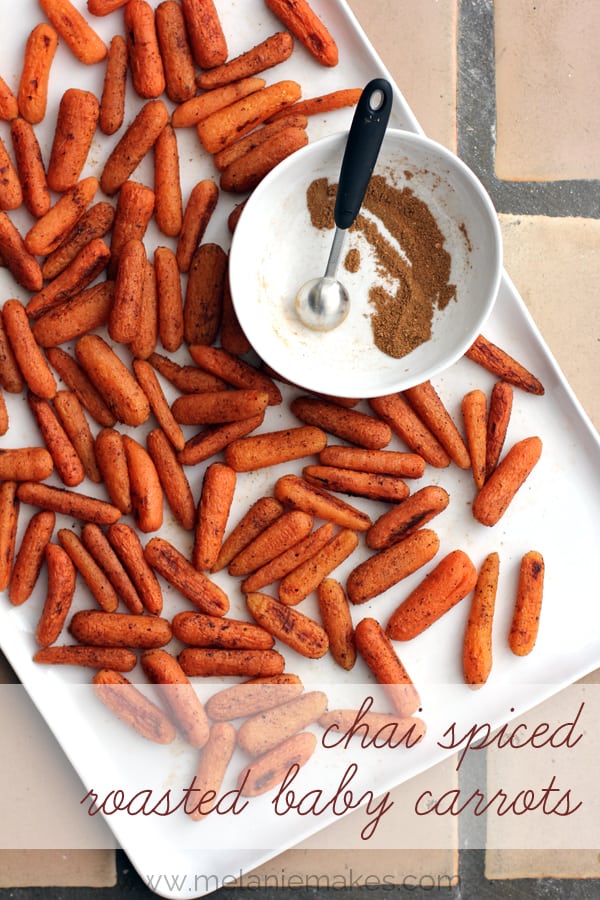 I'm thrilled to be joining Laura of I'm An Organazing Junkie as a monthly contributor for 2014. At the end of each month, I'll be sharing a new recipe with Laura's community.
You'd never guess that two bags of baby carrots that I purchased on sale for 49 cents a bag could be transformed into such a flavorful dish. That's less than the price of a bag of veggies you'd find in the freezer section of your grocery store. No processed ingredients, nothing you can't pronounce. These delicious Chai Spiced Roasted Baby Carrots will be finding themselves on our menu plan again soon!