It's the first meal plan of the new year! For those of you looking to get more organized and to immediately have an answer to the dreaded "What's for dinner?" question, I can't recommend menu planning enough!
Something that's making menu planning even more enjoyable this week? After 11 weeks and 6 days without a range, I got a phone call at 8:13a Saturday that it would be delivered in minutes. And it was! I can't even begin to tell you how much fun I've been having the last two days. Yesterday I was in the kitchen for 4+ hours straight and enjoying every minute of it! Many of the recipes on this week's menu are meals from my Pinterest boards that I've been wanting to try but needed a range to do so. The wait is over!
Here's what we'll be eating this week :
Meatless Monday : Quinoa and Spinach Patties. A new to us recipe from Gina at Skinny Taste. She rarely steers me wrong so I'm excited to give this one a try.

I've selected Monday as a night of the week for our family to eat a meatless meal as it tends to be more budget friendly as well as a friendlier option for the environment. My meat and potato eating husband tends to go along with this idea because I also make him a yummy dessert in addition to his meatless meal. What can I say? I'm nice like that!
Tuesday : Creamy Indian Cashew Chicken. If stranded on a dessert island and I could only live on three food items, cashews would be one of them. I'd really like to try making homemade naan to go with this. If school is cancelled again tomorrow – fingers crossed! – it might just happen.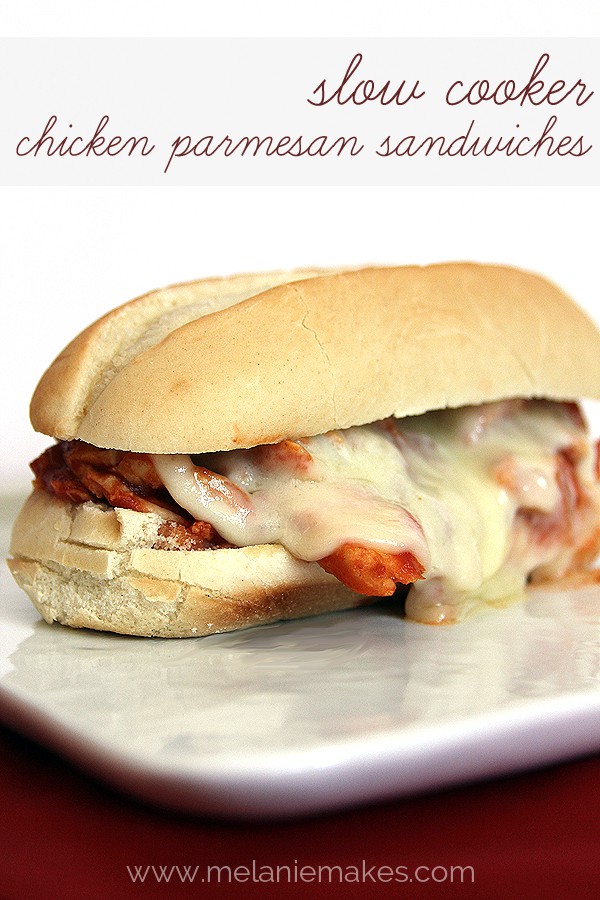 Wednesday : Slow Cooker Chicken Parmesan Sandwiches. I'm flattered by how popular these have become since I posted them two weeks ago. So glad that everyone seems to be enjoying them as much as our family does!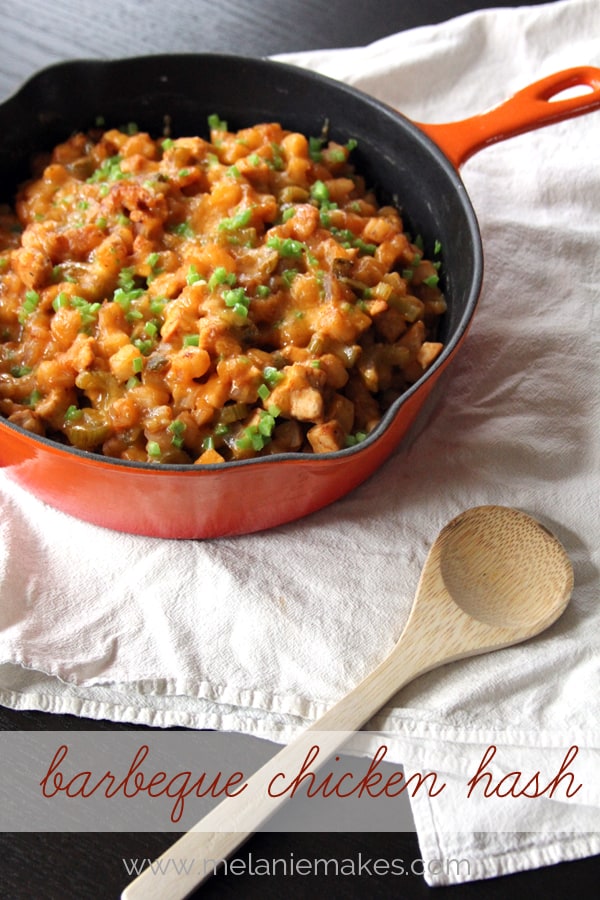 Thursday : Barbecue Chicken Hash. Quick and easy is the name of the game! Packed full of flavor this hash is a winner. I love mine served with extra jalapeno.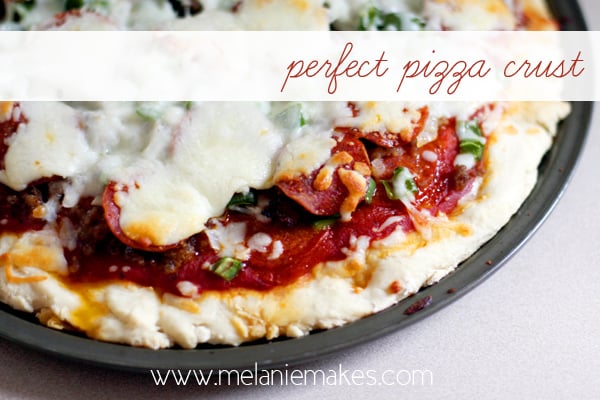 Friday : Pizza. The new range has convection capabilities which allows me to cook on multiple racks at the same time. Ironically, the first thing I cooked Saturday was pizza. Two pies at the same time! So awesome for our family with little appetites that continue to grow!
—–
Looking for more recipe ideas? Check out my past menu plans and other recipes I've created.
Subscribe to Melanie Makes to receive my Top Ten Recipes of 2013 eBook FREE.