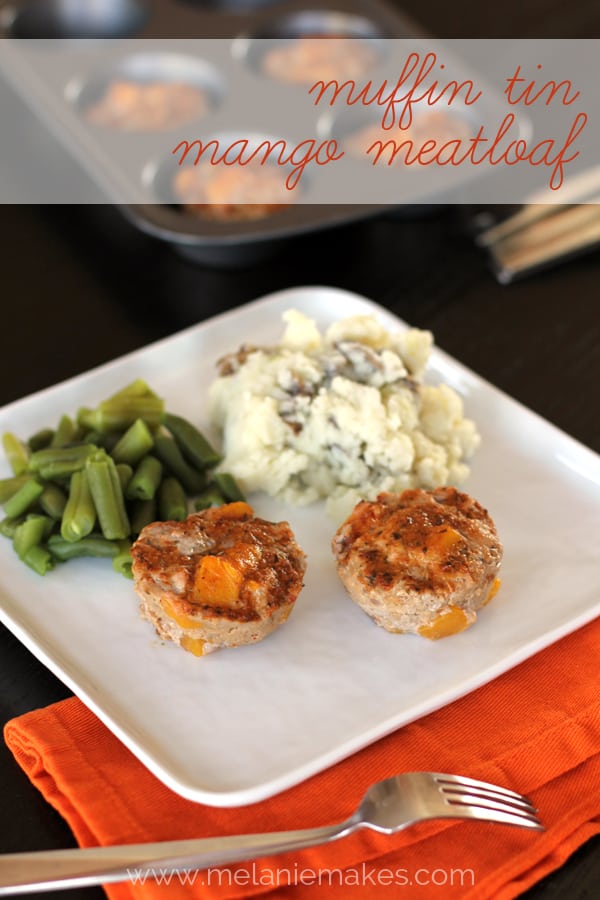 Sweet with a hint of spice. Healthy, yet full of flavor. This Muffin Tin Mango Meatloaf is a twist on traditional comfort food that will have you enjoying a bit of summer, even in the dead of winter. These individual serving size portions are not only child friendly but figure friendly as well. Even better? They're out of the oven and on your table in less than 30 minutes!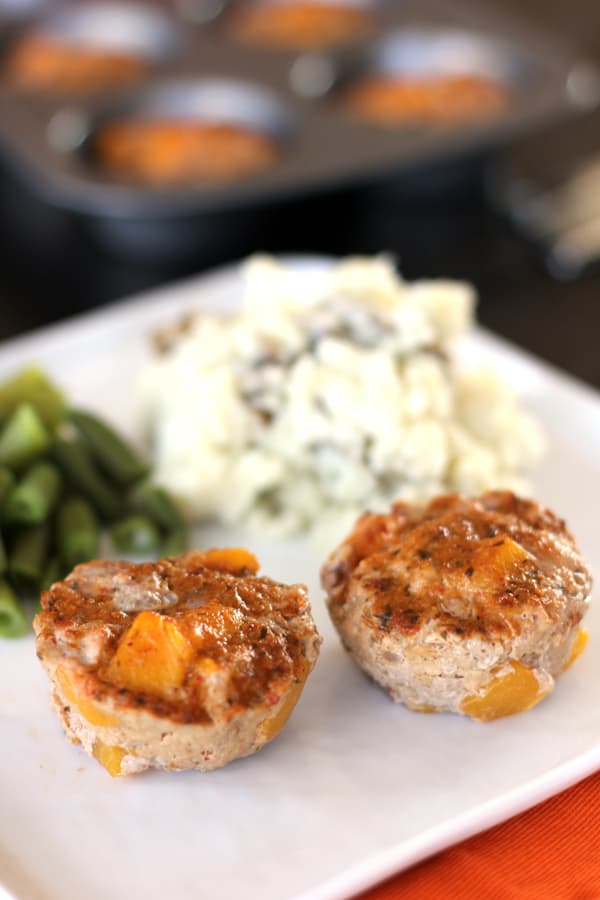 Ground turkey is studded with mango, yet paired with the traditional meatloaf garlic and onion flavor combination for an amazing tropical taste in each bite. I beg you to leave the ketchup in the fridge! This meatloaf is topped with a full of flavor Chili Lime Sauce that adds a bit of spice to the end of each bite.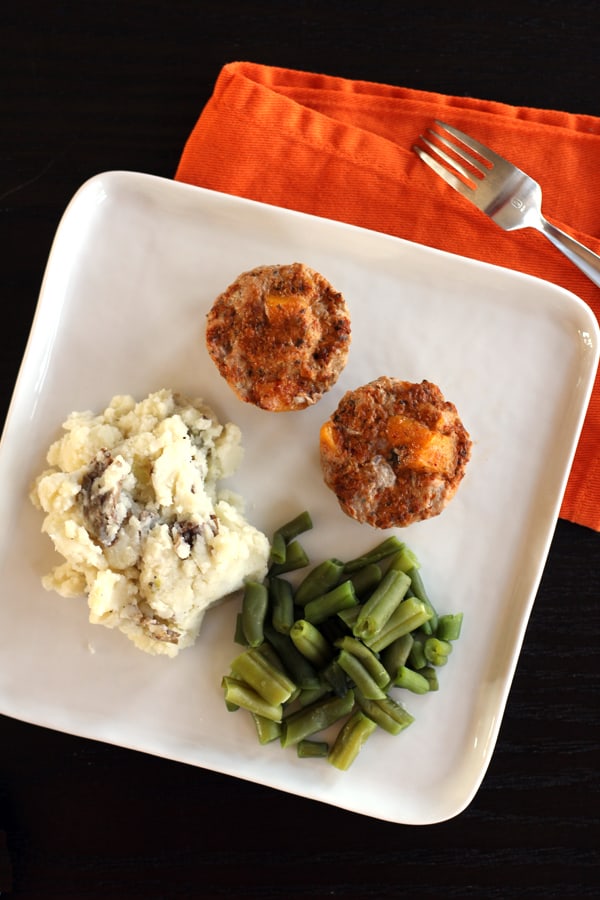 Muffin Tin Mango Meatloaf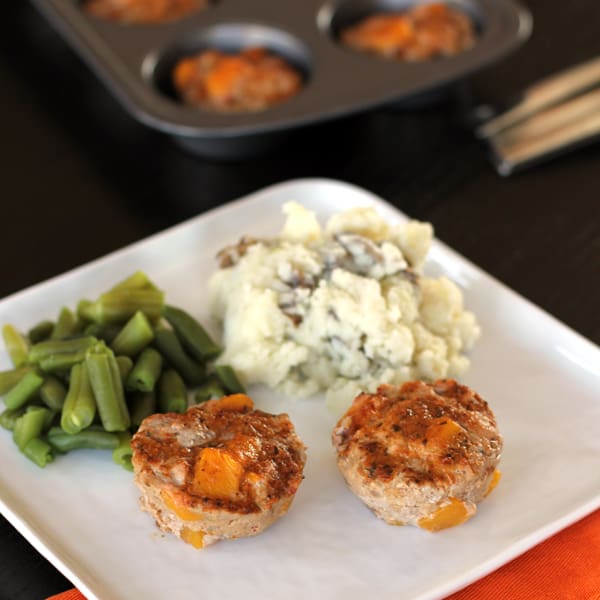 Ingredients
1 pound ground turkey
3/4 mango, diced
1/4 cup red onion, minced
1 clove garlic, minced
2 tablespoons orange juice
Instructions
Preheat oven to 400 degrees.
In a large bowl, combine turkey, 1/2 cup Chili Lime Sauce, mango, red onion, garlic and orange juice.
Prepare muffin tin with cooking spray.
Fill muffin tin cups with 1/4 cup meatloaf mixture per cup. Using remaining 1/4 cup Chili Lime Sauce, top each meatloaf
Bake for 20 minutes.
Let cool 10 minutes in muffin tin before removing to insure meatloaf remains intact.
7.6.4
11
https://melaniemakes.com/blog/2014/01/muffin-tin-mango-meatloaf.html
Melanie Bauer | Melanie Makes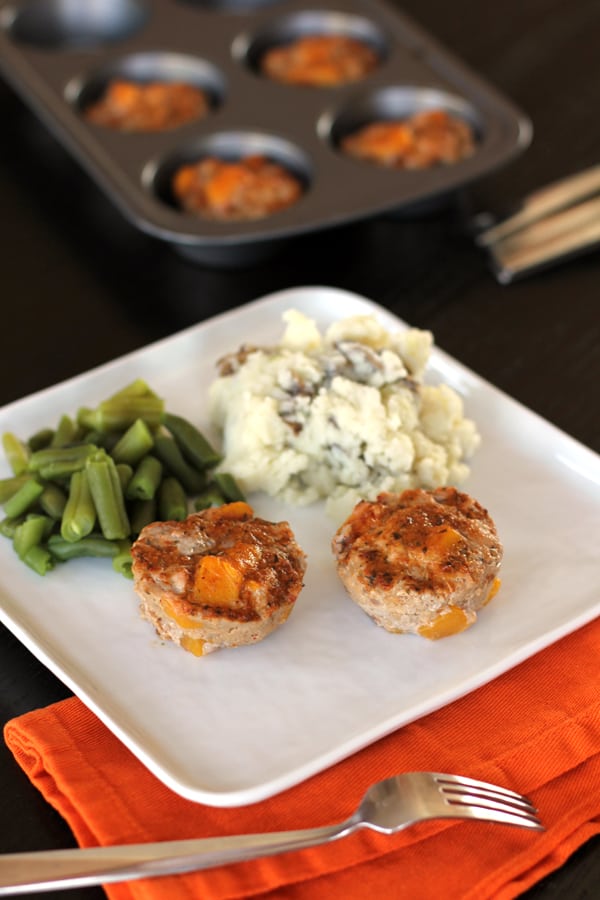 I have grand plans for this meatloaf. Obviously it makes a great choice for a quick lunch or dinner, but doubling the recipe and sticking extra in the freezer would make feeding one or two super easy. Just remove the amount of food you'll need and reheat. And what about a great game day food choice? How awesome would it be to serve an individual meatloaf to guests while watching a big game?
I love a versatile recipe and this Muffin Tin Mango Meatloaf is just that!
—–
I was compensated by Robert Rothschild Farm to create this recipe. As always, all thoughts and opinions are my own.
Robert Rothschild Farm's Chili Lime Sauce is also available at Sam's Club.