As part of a sponsored post for Collective Bias®, I created these easy game time menu ideas perfect for your next football themed party.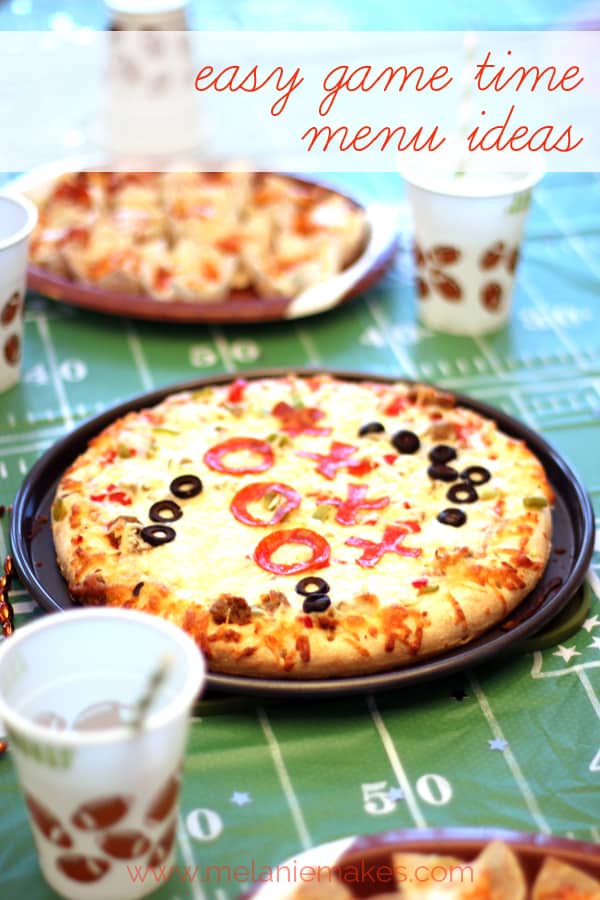 In our house, Sunday afternoons mean sports. And in the fall and winter months, that most definitely means football. Home from church and kids down for naps and the TV is on and we're trying to watch our favorite team. With a double header of playoff games yesterday, we invited friends over to catch the games. Seven adults, six children – three of which were under the age of two – meant that I needed an easy game time menu that allowed me to enjoy the games and enjoy adult conversation rather than spend the entire evening in the kitchen. I also was aiming for items that were portable and also kid friendly.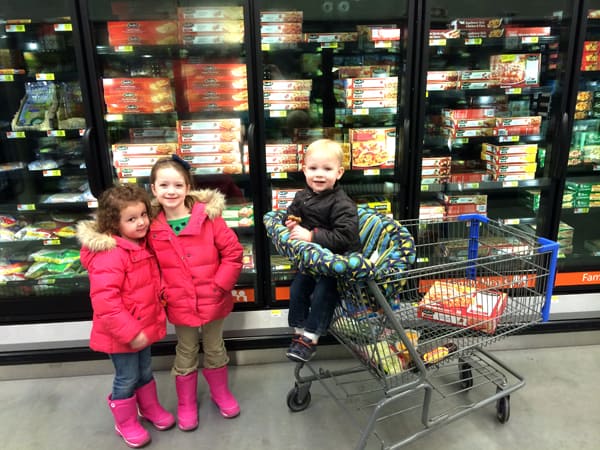 While planning my menu, I decided to focus on convenience foods that I could put my own game time spin on. All of the items I purchased were easily found in the freezer section on a trip to Walmart. I loved that I could purchase my menu items in advance and know I had them at the ready prior to game day. The girls love finding the items on my list and putting them in the cart.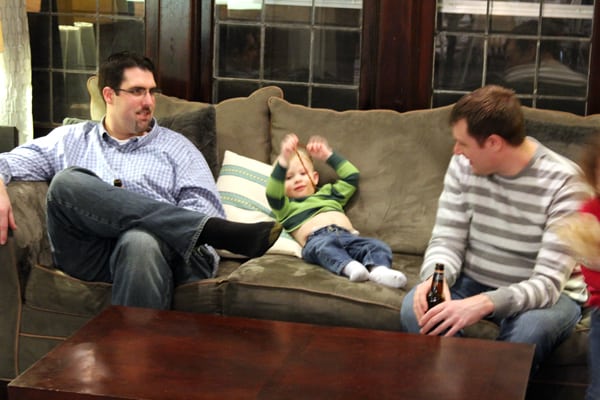 The girls counted down the hours until party time all day and after what seemed like forever to them, our guests arrived! Carson liked hanging out with the guys on the sofa while watching the first game of the day.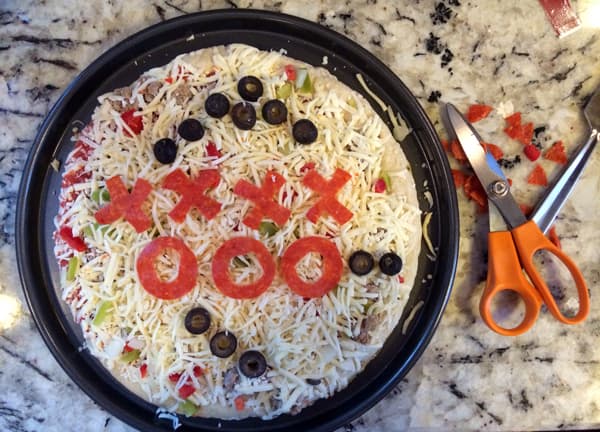 First on the menu, DiGiorno Rising Crust Supreme Pizza. I mean, who doesn't love pizza? To make this popular menu item game day ready, I first removed all of the pepperonis and olives. After adding some additional mozzarella cheese, I then placed the pepperonis and olives back on the pizza in a football play formation. I used kitchen shears to easily cut the pepperonis into X's and O's and used the olives to mimic the direction the players should follow.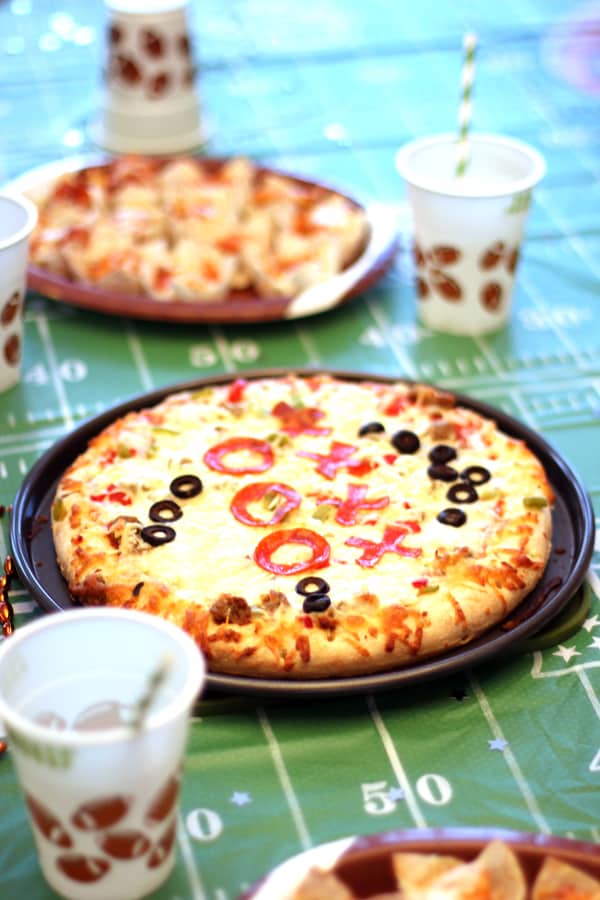 Even after coming out of the oven, my themed pizza was easily recognizable and an instant hit! This is something I'll definitely do again for future game days as it took five minutes of my time to complete.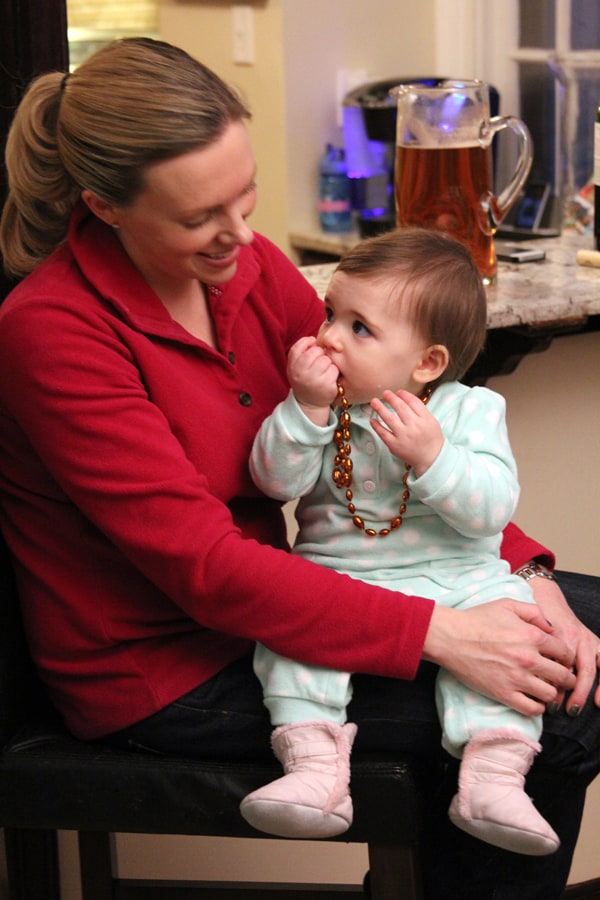 While the bigger kids were eating, Charlotte patiently awaited her turn using Carson's high chair. The girls loved having two other babies in the house to fawn over. Charlotte was just three months old when we arrived in June so she had grown so much during these colder months we haven't seen her.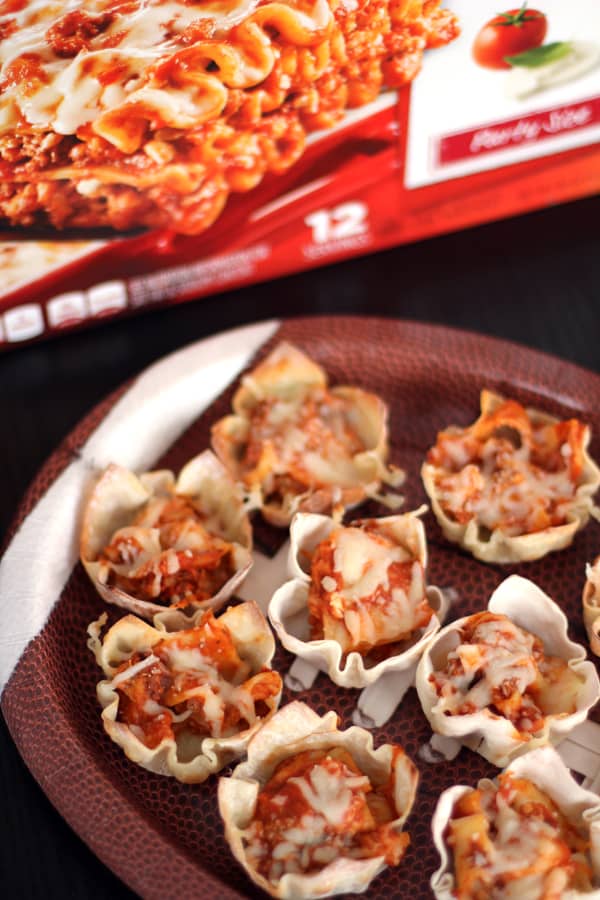 I've also never met anyone who didn't love lasagna so decided to include it on my game day menu as well. Although the more I thought of it, the more I envisioned sauce all over my living room. Instead of simply cutting my Stouffers Party Size Lasagna with Meat & Sauce into traditional squares, I scooped the prepared lasagna into wonton cups I had prepared earlier in the day.
To create the wonton cups, spray a muffin tin with nonstick spray and cover each hole with a wonton wrapper. Gently press each wrapper into the muffin tin to create cups and bake at 375 degrees for 5 minutes. After my lasagna had cooked, I then used a medium cookie scoop to add lasagna to each cup. A sprinkle of mozzarella and then a return trip to a 350 degree oven for three minutes and you've got mini lasagna cups!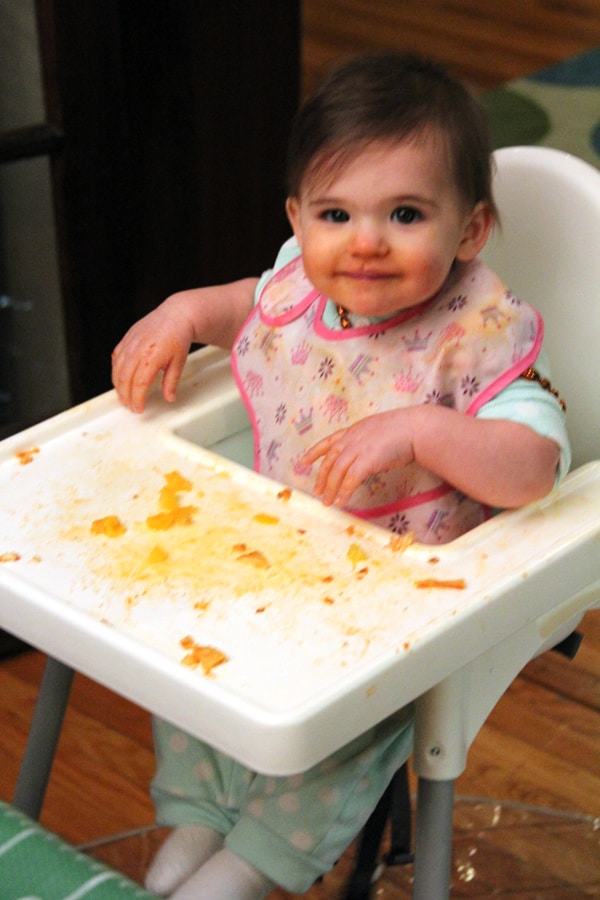 Miss Charlotte was quite the fan of the lasagna cups – her mama couldn't feed them to her fast enough!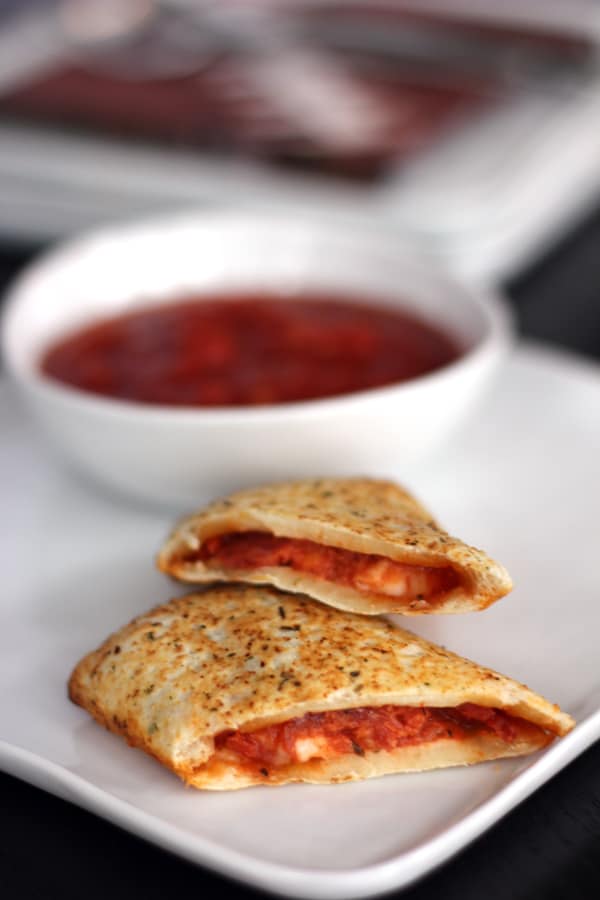 A dress your own Hot Pocket station was situated in the kitchen for a quick and easy option to grab during commercials. I paired these Hot Pockets Pepperoni Pizza with Garlic Buttery Seasoned Crust with a homemade marinara sauce that I kept warm in a slow cooker.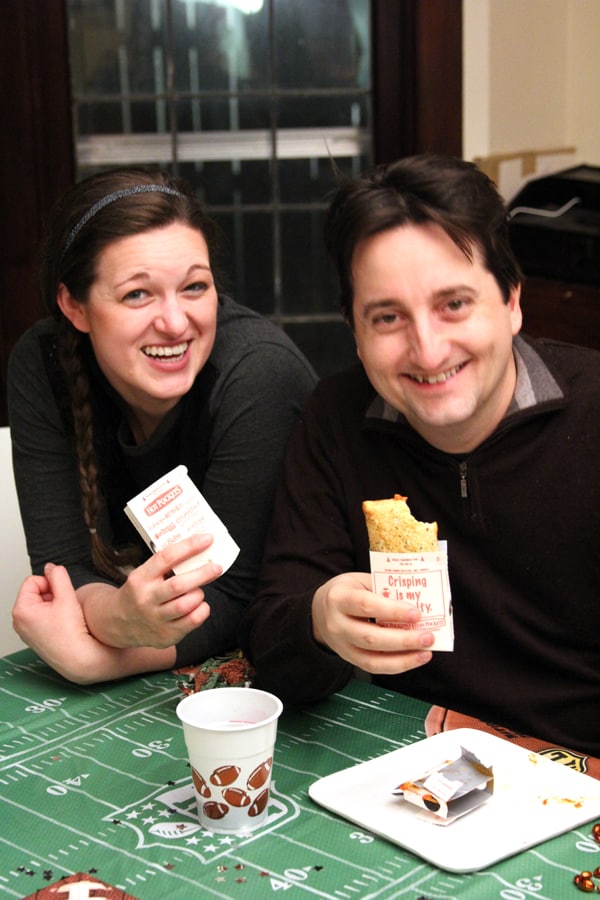 Unbeknownst to me, my friend Adreienne's husband has been in several movies. Andy's sister is quite the movie buff and instantly recognized him when they arrived. Later she came up to me, phone in hand, and asked me what their last name was. When I answered, she showed me her phone to show me who he was. They had a great time chatting about all things movies during halftime.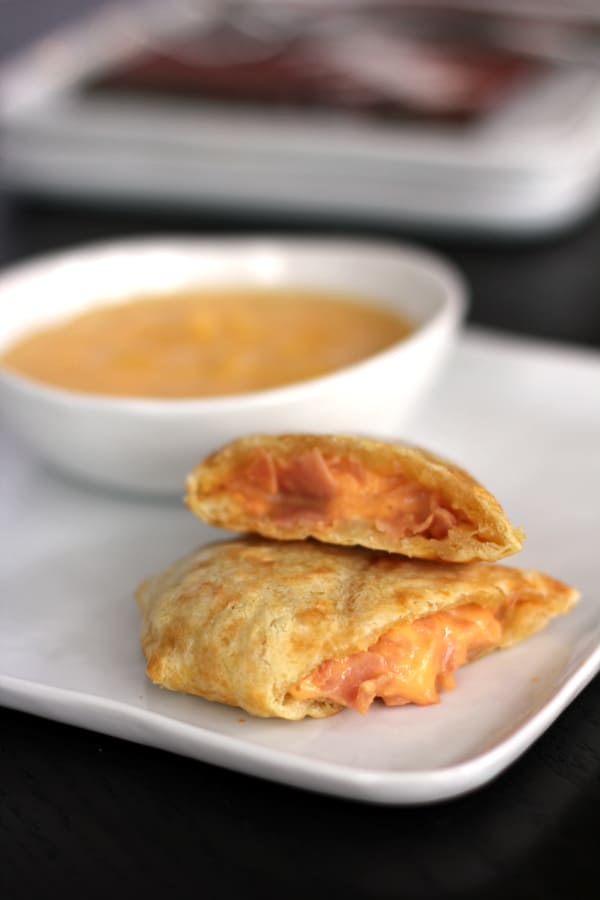 I paired the Hot Pockets Ham & Cheese with Croissant Crust with a beer cheese sauce, an homage to the past seven years we lived in Wisconsin.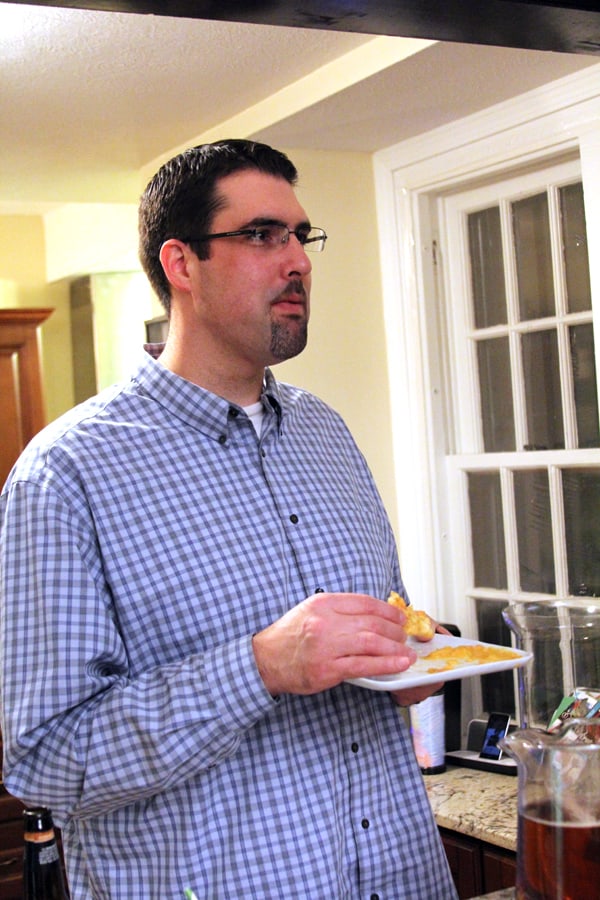 Dave gave the sauce his seal of approval – even if he didn't really want to show his enthusiasm as I took his photo.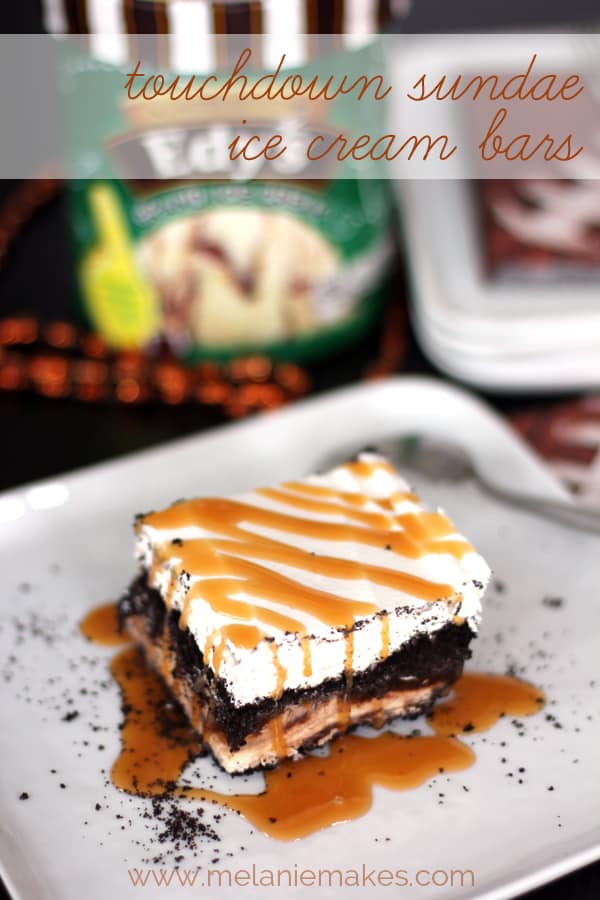 And of course, every party needs a dessert option or two! If any item I served were to be declared the overall winner, these Touchdown Sundae Ice Cream Bars would be it!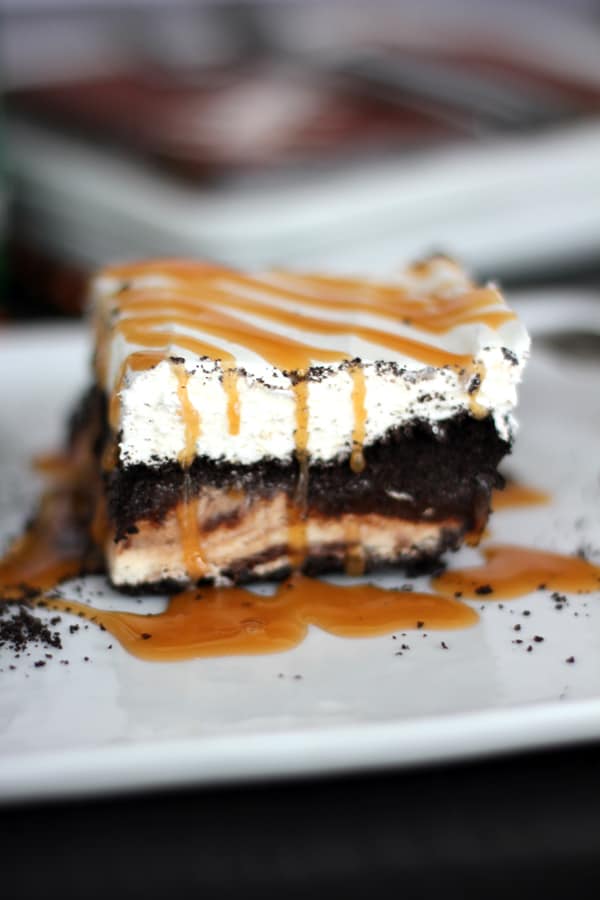 Layers of cookie, EDY'S Limited Edition Touchdown Sundae Ice Cream, hot fudge and whipped topping topped with a drizzle of caramel sauce. How can you go wrong? The ice cream itself is vanilla with a fudge swirl and caramel-filled chocolaty footballs, so all the layers married together perfectly!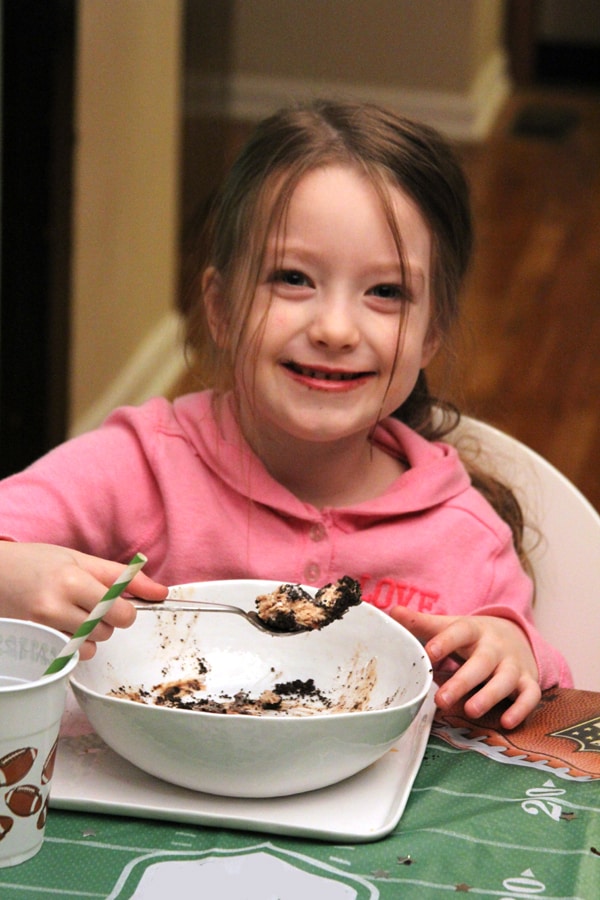 Camryn was all smiles and finished every last bite and requested more. Given everything she had already eaten, I denied her request so that she could enjoy the rest of the party without a stomach ache.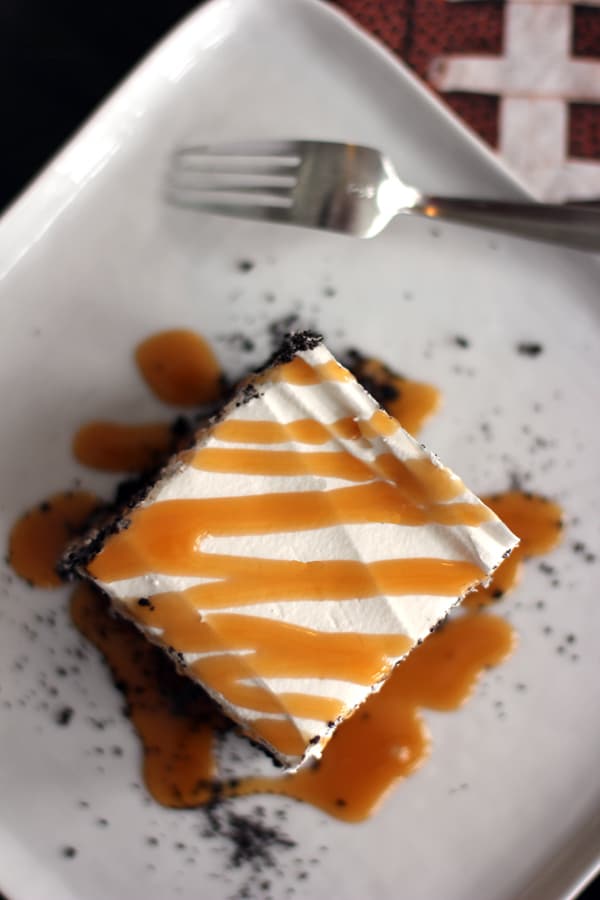 Touchdown Sundae Ice Cream Bars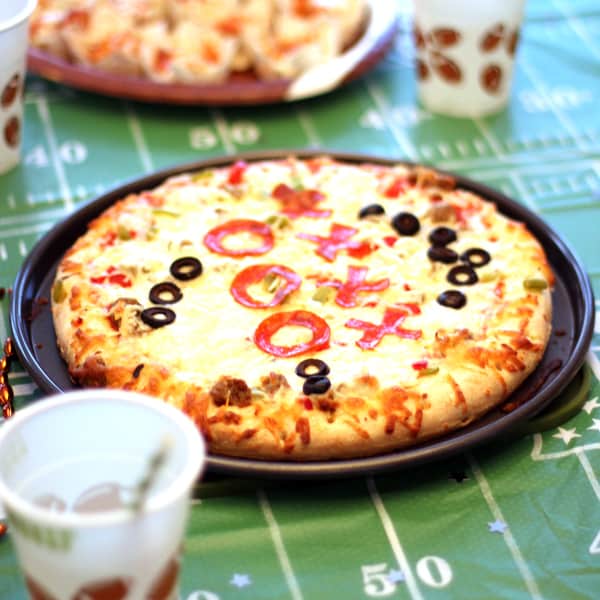 Ingredients
1 package chocolate sandwich cookies
1.5 quarts Edy's Limited Edition Touchdown Sundae Ice Cream
20 ounces hot fudge sauce
16 ounces whipped topping
20 ounces caramel sauce
Instructions
Remove ice cream from freezer and let stand at room temperature for 30 minutes.
Spray 9x13 pan with nonstick spray.
Pulse cookies in a food processor to create fine crumbs.
Cover bottom of prepared pan with half of cookie crumbs.
Carefully spread softened ice cream over cookie crumbs.
Spread hot fudge sauce over ice cream.
Layer the remaining cookie crumbs over hot fudge sauce.
Top with whipped topping.
Freeze for at least six hours before cutting into squares to serve.
Prior to serving, drizzle each square with caramel sauce.
7.6.4
18
https://melaniemakes.com/blog/2014/01/time-menu-ideas.html
Melanie Bauer | Melanie Makes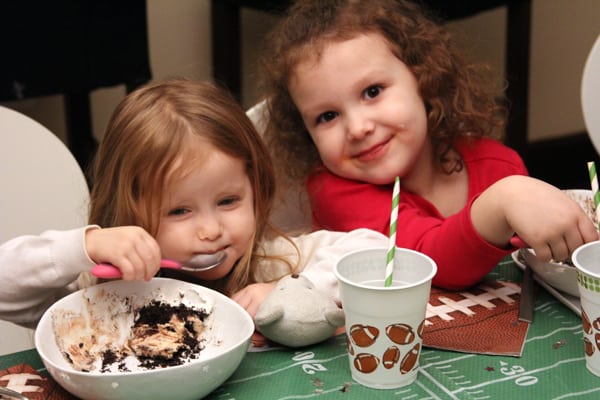 The big girls all agreed that I had definitely scored a touchdown with this dessert!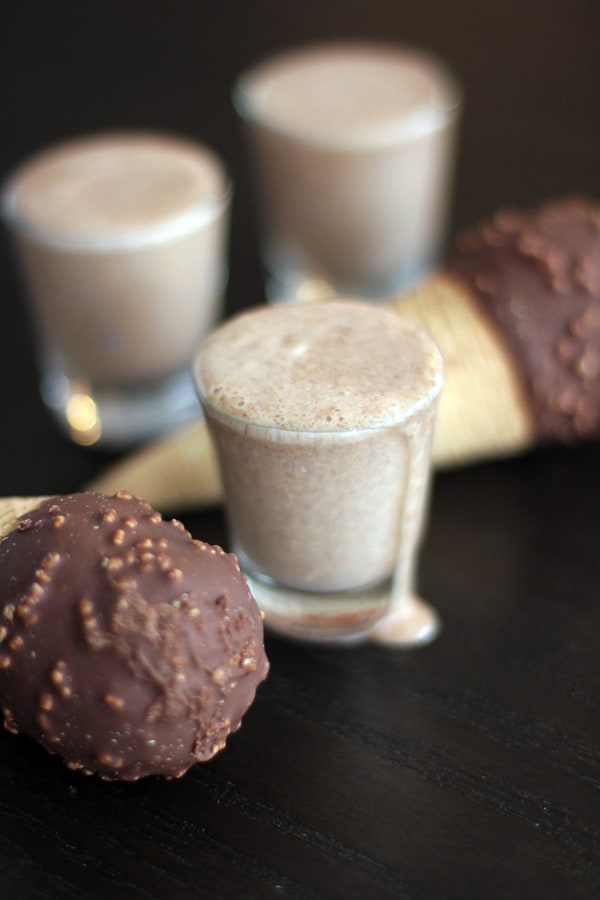 As a more adult dessert option, I also created these drumstick shooters using Nestle Crunch Dipped Drumstick Cones. We love drumsticks at our house, but again, I was trying to simplify things as much as possible and avoid any possible messes. I really enjoyed the taste of these and also liked that I could make as much as needed without waste.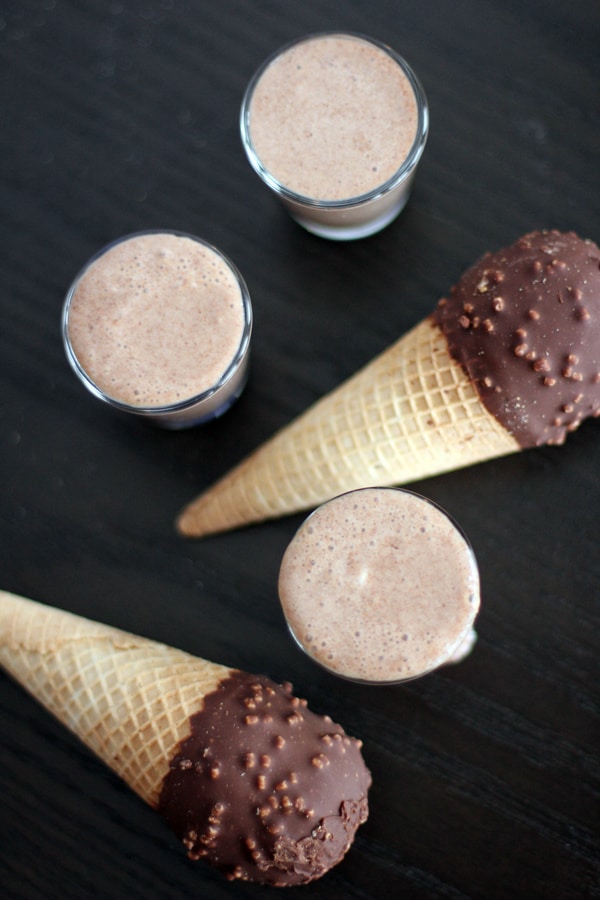 You can find the recipe for this grown up ice cream treat, here.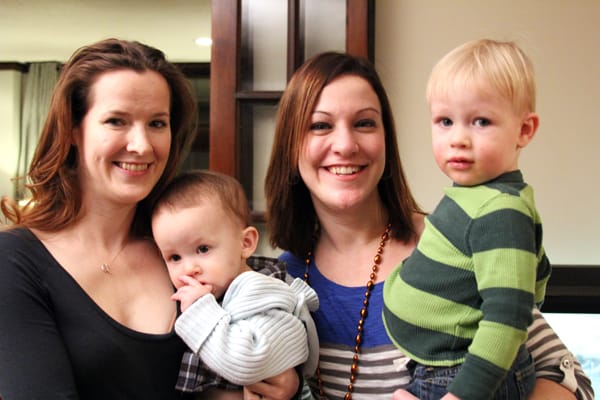 Family friendly parties mean that things close down early so everyone can get home in time for bedtime. Poor William was yawning profusely!
Everyone had such a great time last night that we've already began discussing another get together for the big game in a couple of weeks. With a menu full of easy game day ideas, it makes it easy to entertain the thought!