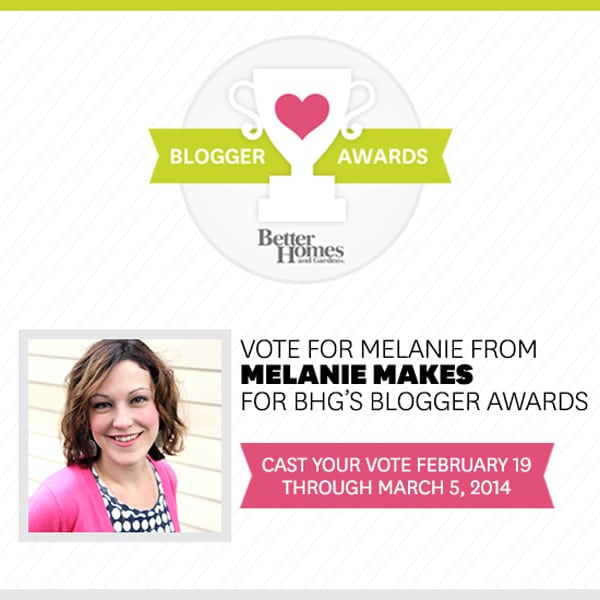 So last week, as Andy was giving the menagerie a bath and I had just finished cleaning up after dinner, I opened my laptop to return a few e-mails before stories and bedtime routines began. And it was a good thing I was sitting down…
I opened up an e-mail from an editor at Better Homes and Gardens, congratulating me on being selected as a finalist for the Everyday Eats category of their first annual BHG Blogger Awards. I grabbed my computer and ran upstairs to read Andy the e-mail and while reading it to him, I was quickly brought back down to earth by Carson throwing a cup of water onto the floor. Awesome.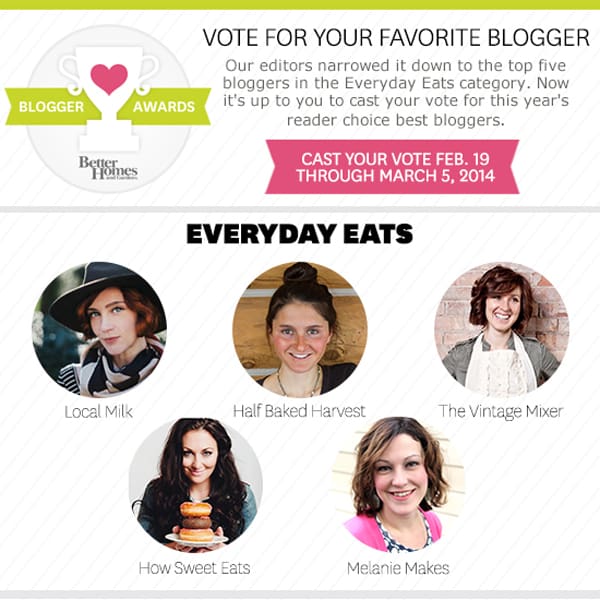 And then I saw the other amazing ladies I was nominated with and was absolutely humbled. Some of my favorites that I enjoy reading and Pinning from regularly.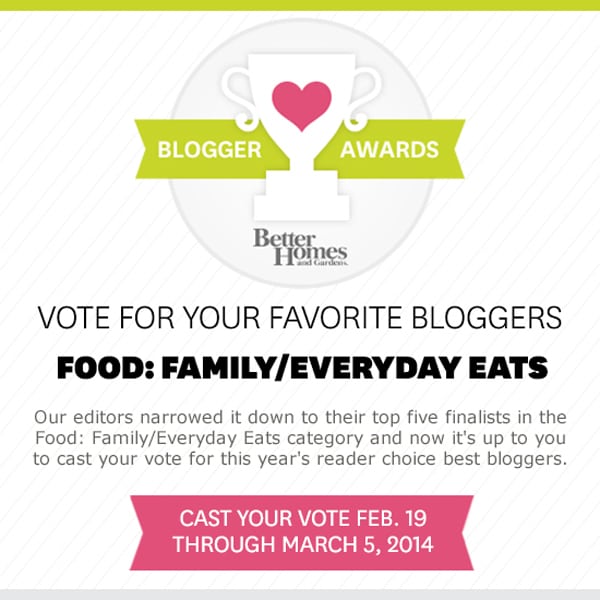 If you're a fan of Melanie Makes, I'd absolutely love your vote for favorite Family/Everyday Eats Food blogger. You always hear people say it's an honor to be nominated, but what an understatement!
The fact that winners will be mentioned in an upcoming issue of BHG? Mind. Blown.
—–
Voting is open until March 5th and readers are able to cast their vote once an hour.