As part of a sponsored post for Collective Bias®, I created this easy Indian Butter Chicken recipe featuring Star Butter Flavored Olive Oil. #CollectiveBias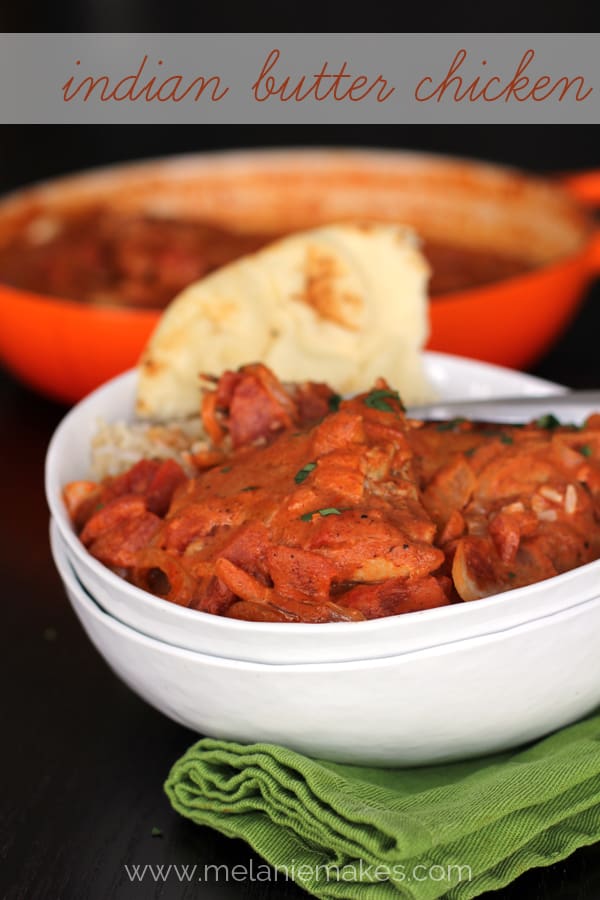 If there's one thing I love most about cooking for my family each day, it's that they're willing to try pretty much anything. Sure, they each have a few foods that they aren't exactly fond of but they definitely aren't picky by any means. When I'm planning our weekly menu, I have the freedom to create pretty much whatever recipe I'd like for dinner. LOVE that!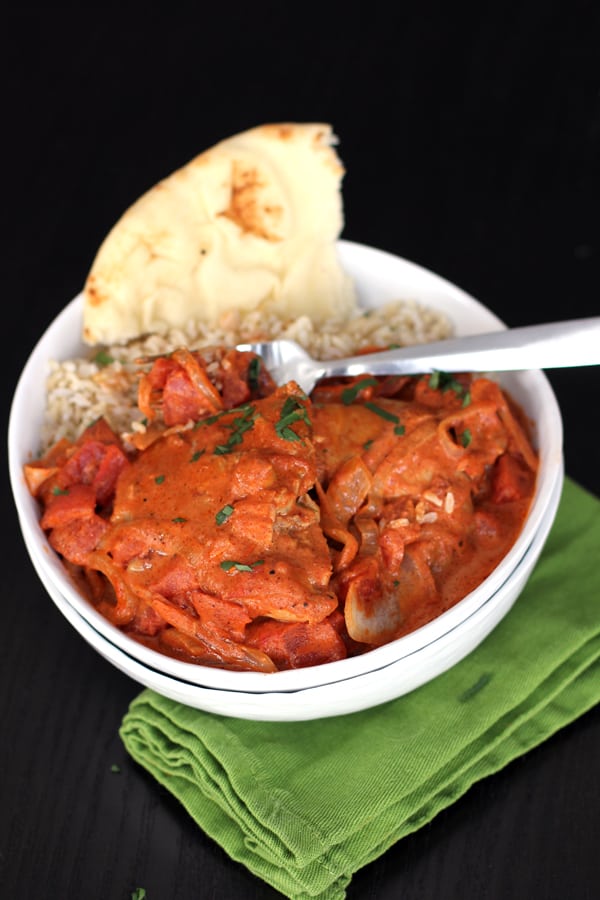 When we lived in Madison, one of our neighbors was Indian and made the most amazing Indian food. She taught me how to make my beloved chai and when her mother visited from India, she shared with us the most incredible naan. My mouth waters just thinking of it. These experiences were definitely the inspiration for this dish. A creative spin on ingredients I always have on hand. Indian food made easy!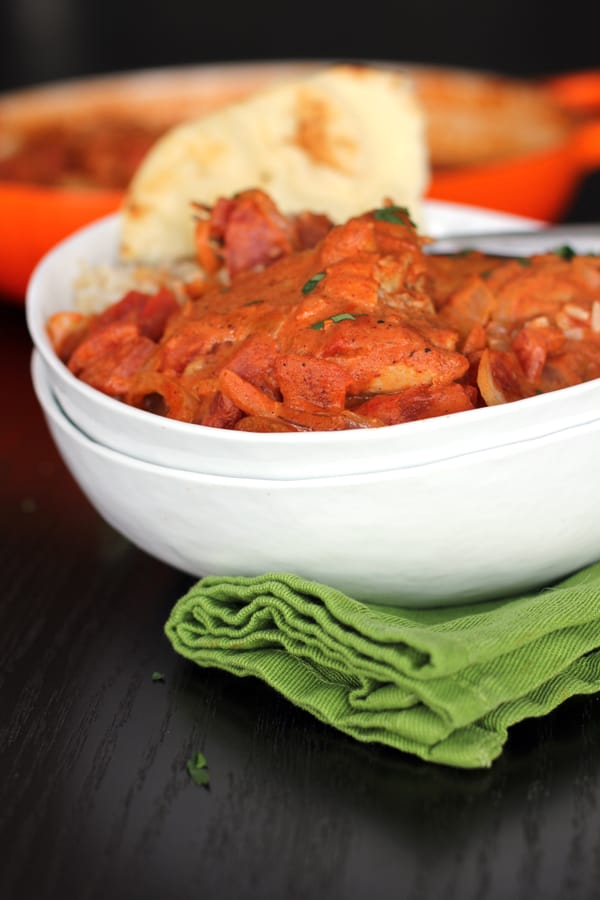 When even the 22 month old is shoveling it in his mouth without a questioning glance as to what I've put before him, I know it's a winner. Although he didn't care for the naan that I served alongside. No worries there – that means more for me and his sisters!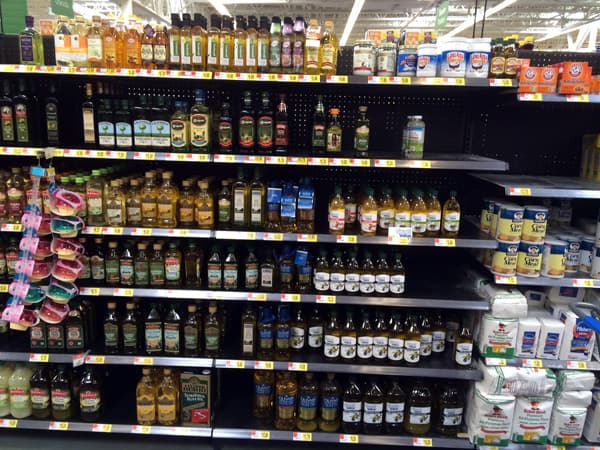 All of the ingredients for this recipe are those that I typically have on hand, however I did pick up two items while running errands last week as I needed to replenish my pantry supplies. The first I found during a trip to Walmart.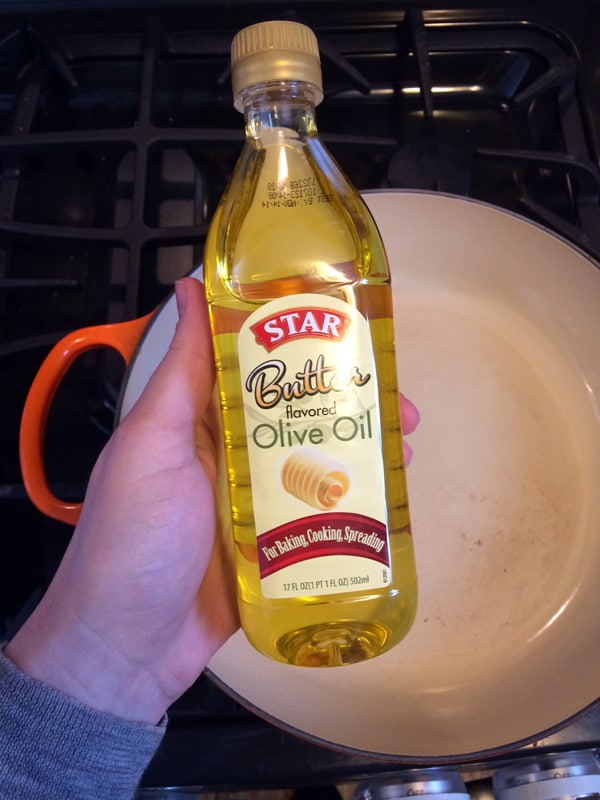 Ironically, my Indian Butter Chicken recipe contains zero butter. I've tried to lighten it up a bit by sauteing the onions and browning my chicken in olive oil. When I went to grab a new bottle of olive oil, I spied Star Butter Flavored Olive Oil on the top shelf and decided if it was meant for any recipe, it was meant for this one! Currently, this product is only available at Walmart.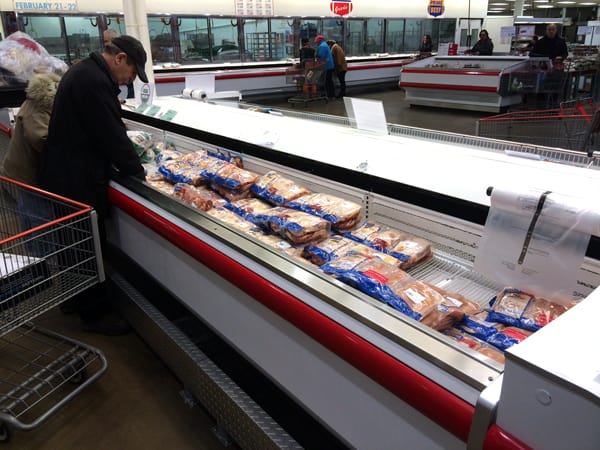 My second product purchase was made during our monthly Costco trip. I love purchasing meat at Costco because of the great prices and the larger package quantities. I chose a package of bone-in chicken thighs for this recipe. Cooking with bone-in protein usually lends itself to providing bigger flavor.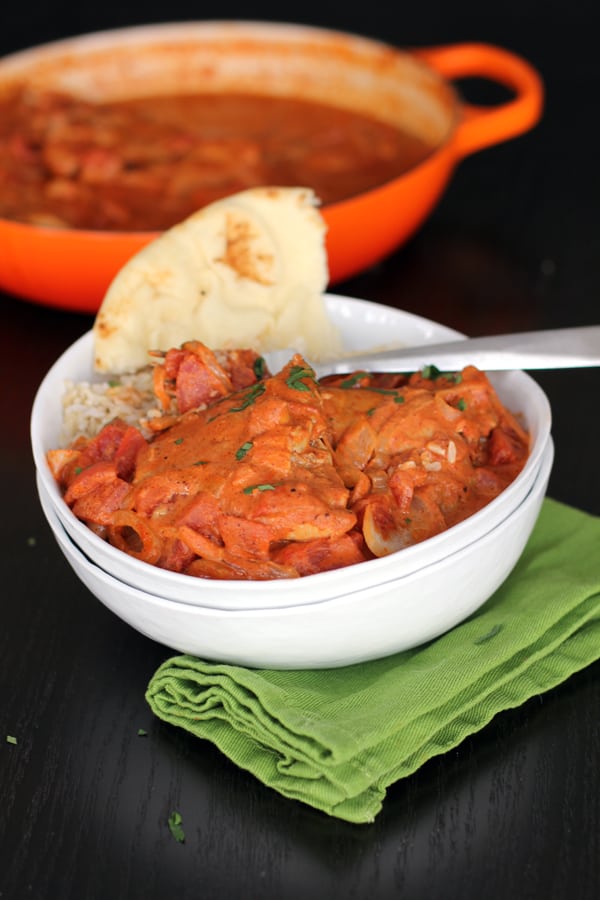 As soon as the Star Butter Flavored Olive Oil hit the pan and began to heat through, I could smell the richness that it was going to lend to this dish. The rich flavor of butter paired with the health benefits of olive oil? A perfect marriage.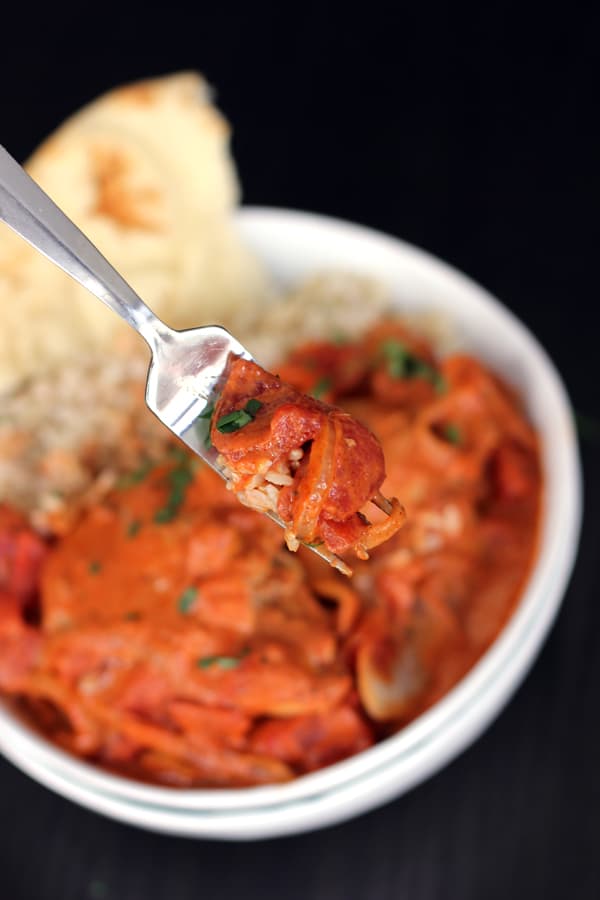 Indian Butter Chicken
10 minPrep Time
20 minCook Time
30 minTotal Time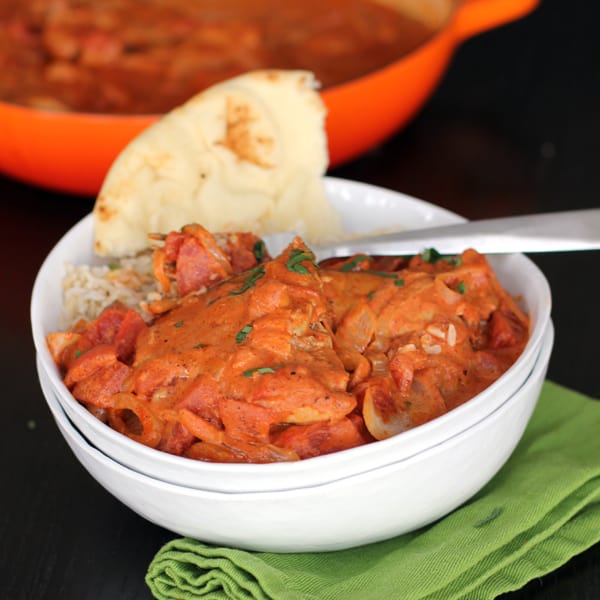 Ingredients
2 tablespoons Star Butter Flavored Olive Oil
1 onion, halved and thinly sliced
salt and pepper
8 bone-in chicken thighs, skin removed
4 garlic cloves, crushed
1 tablespoon fresh ginger, grated
28 oz. diced tomatoes
6 oz. tomato paste
2 tablespoons chili powder
2 teaspoons Garam Masala
1/4 teaspoon cinnamon
3/4 cup whipping cream
Instructions
In a large, heavy skillet, heat Star Butter Flavored Olive Oil over medium-high heat. Add the onions and saute for 5 minutes, until soft. Remove onions to bowl and set aside.
Season both sides of chicken thighs with salt and pepper. Add to skillet and brown on all sides. Stir in garlic and ginger and cook for an additional minute.
Add the tomatoes, tomato paste, chili powder, Garam Masala and cinnamon and bring to a simmer. Cover and cook for 20 minutes, or until the chicken is cooked through.
Uncover and cook until sauce thickens. Stir in whipping cream and warm through.
Serve chicken over rice.
7.6.4
27
https://melaniemakes.com/blog/2014/02/butter-chicken-recipe.html
Melanie Bauer | Melanie Makes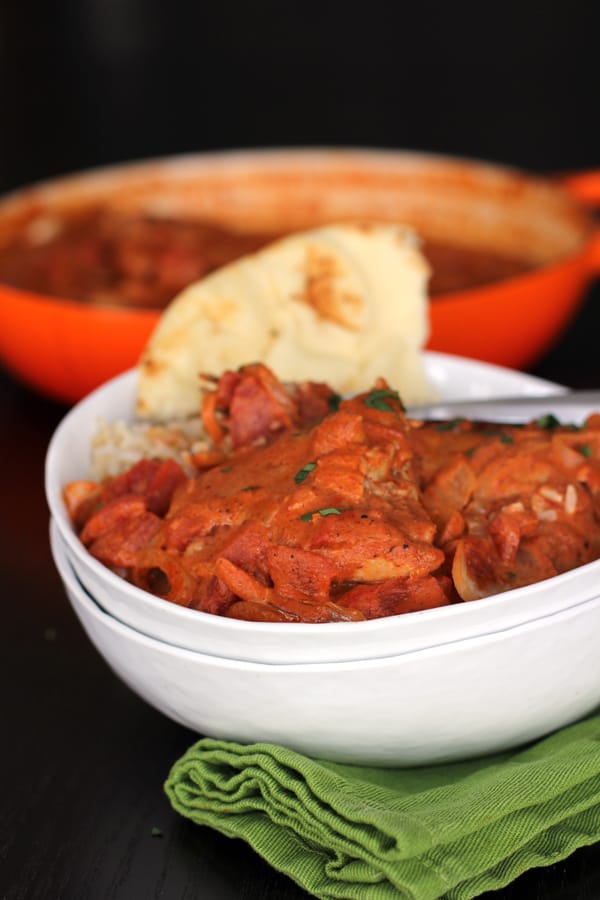 A flavorful bowl of international cuisine that's ready in 30 minutes? Gold star for this mama!