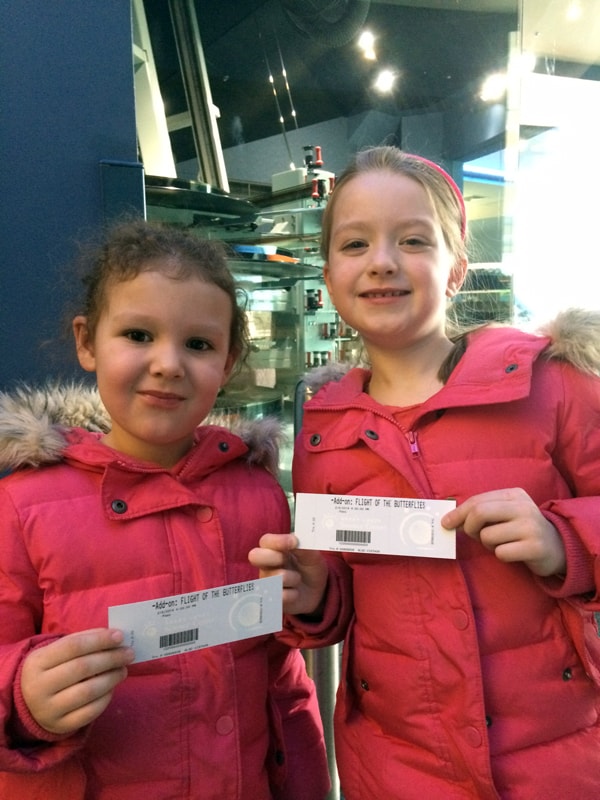 Two weekends ago, we woke everyone up from naps early – those who were sleeping anyway… – and got everyone in the car so that we could catch a showing of "Flight of the Butterflies" at the Great Lakes Science Center. After getting a postcard in the mail in late fall, I had told Camryn, our resident animal lover, about it and she had asked me when we could go on an almost weekly basis.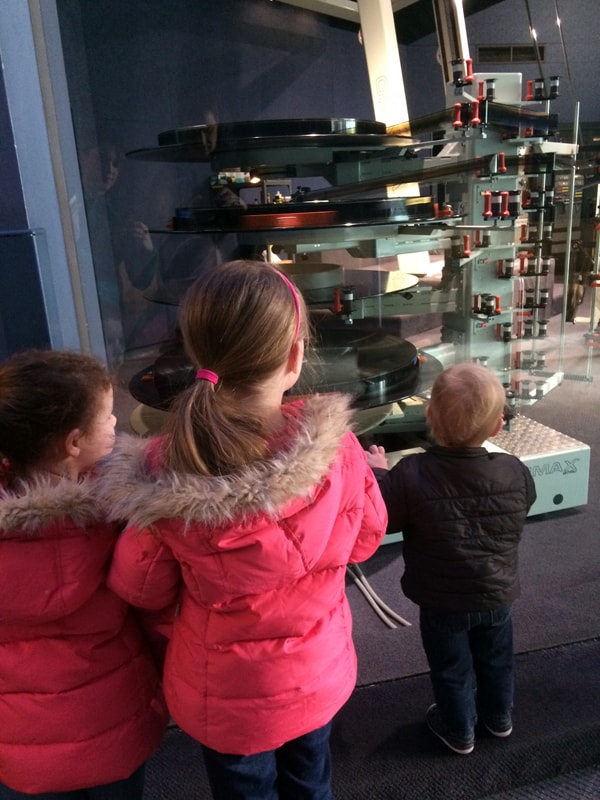 We got the the Science Center a bit early but the menagerie loved watching the film loop through the machines of the movie that was being played before "Flight of the Butterflies." It looped and looped and then went high over head running through the projector and then back down where it looped and lopped again before winding itself back on another reel.
It was like the films I remember watching in elementary school – Hello! I'm old! – but to the nth degree cooler.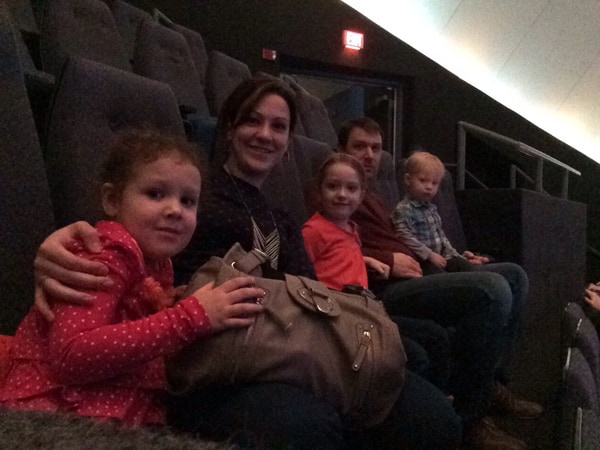 Of course, the girls wanted to sit in the front row. There's no way I'd sit in the front row of any movie, let alone one with a six story screen! Instead, we sat near the back (easy exit strategy if needed, for Carson) and settled in for the 45 minute film.
This is where I'll admit I was a tad nervous bringing a 21 month old boy to a 45 minute movie. He's usually pretty awesome when we do family movie nights but every once in awhile he'll walk over to play with something for awhile and then come back to see what's going on.
He was awesome though – all three of them were – I didn't have anything to worry about. WHEW.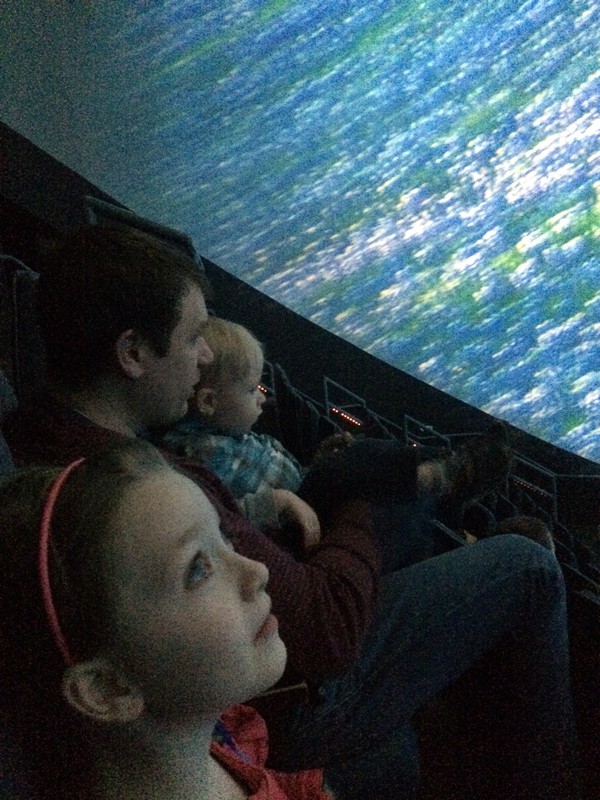 The Omnimax theatre was absolutely amazing. I'm not sure what I was expecting, but it wasn't a six story domed screen. It was literally like you were in the movie as it enveloped you from nearly every side. I know of two little girls that were completely awestruck.
And the movie itself? AMAZING. The story of a scientist and his wife who spent 40 years of their life attempting to discover where the Monarch butterflies go each year when they fly south. It was not only captivating, but awe-inspiring to see the dedication of someone and his life work and then the moment when he discovers the answer he's been searching for.
I'd go and see it again in a heartbeat. Need a movie buddy? Call me.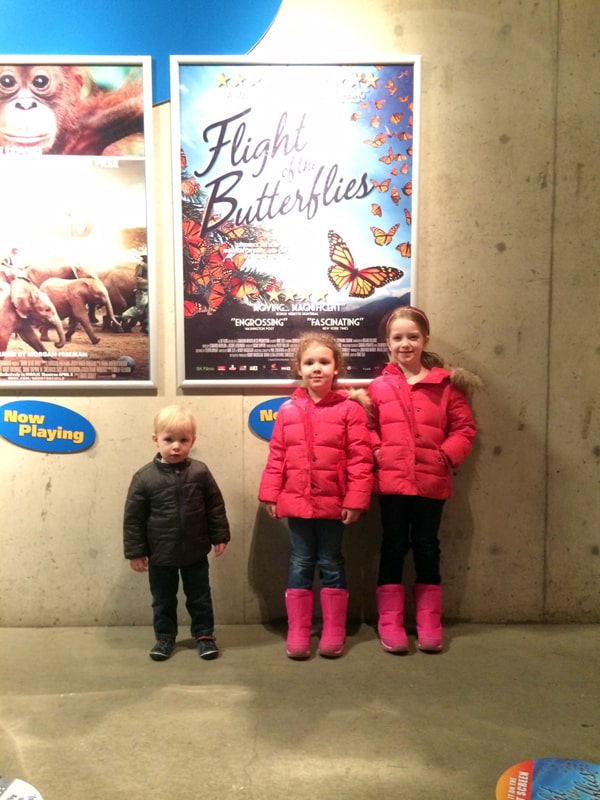 Forget animated flicks, I can now say that my children's first movie theatre experience was a documentary on butterfly migration! And they loved every minute of it.
Camryn loved it so much that she took her movie ticket into Kindergarten the following week to share about her experience and the movie's plot line with her classmates.
Take a minute to watch the trailer of the award winning film. I have a feeling you'll be adding it to your must watch list, too!
We enjoyed our experience so much, that we're already making plans to go catch Island of Lemurs: Madagascar when it arrives in April. Of which I've already been asked on several occasions when we get to go…
—–
Disclosure: I was provided complimentary tickets to a screening of "Flight of the Butterflies" by Great Lakes Science Center in exchange for my honest review. All thoughts and opinions, as always, are my own.