Have a second? I'd love your vote for favorite Food: Family/Everyday Eats blog in Better Homes and Gardens' Blogger Awards.
Well, this is the week that the girls have their first full week of school since before Christmas. I have a feeling it's going to be quite the shock to the system. Mostly for me! I love our lazy days at home in pajamas and comfy clothes. Le sigh.
This is also the week that we're scheduled to get our third round of polar vortex weather. UGH. Andy and I both agree that we're ready for winter to be over. We love the cold and snow, but this year's cold has been brutal. I'm ready for eating dinner in the backyard and bike rides and trips to the park. Spring is just around the corner, right?
Here's what we'll be eating this week:
Meatless Monday: Pancakes. This is where I admit that I had promised my carb loving middle child pancakes for dinner last night and when I went to the kitchen to make them I had less than a 1/4 cup of flour. Oops! So to make things right, pancakes for dinner tonight it is! This reminds me, I also need to share the recipe with you as well!

I've selected Monday as a night of the week for our family to eat a meatless meal as it tends to be more budget friendly as well as a friendlier option for the environment. My meat and potato eating husband tends to go along with this idea because I also make him a yummy dessert in addition to his meatless meal. What can I say? I'm nice like that!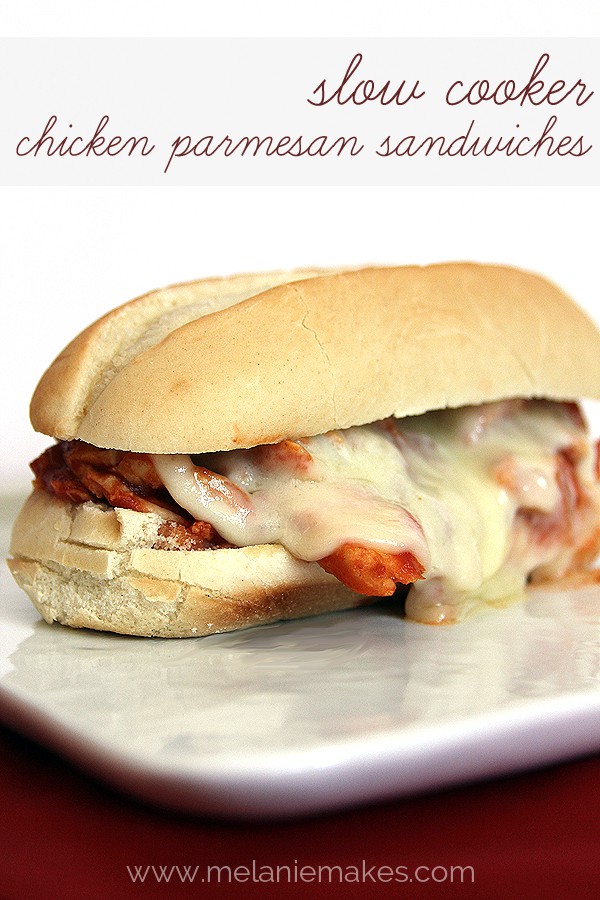 Tuesday: Slow Cooker Chicken Parmesan Sandwiches. We haven't had these for awhile and I love that I can easily put all of the ingredients in the slow cooker in the morning while the kids eat breakfast and not worry about dinner until it's time to eat.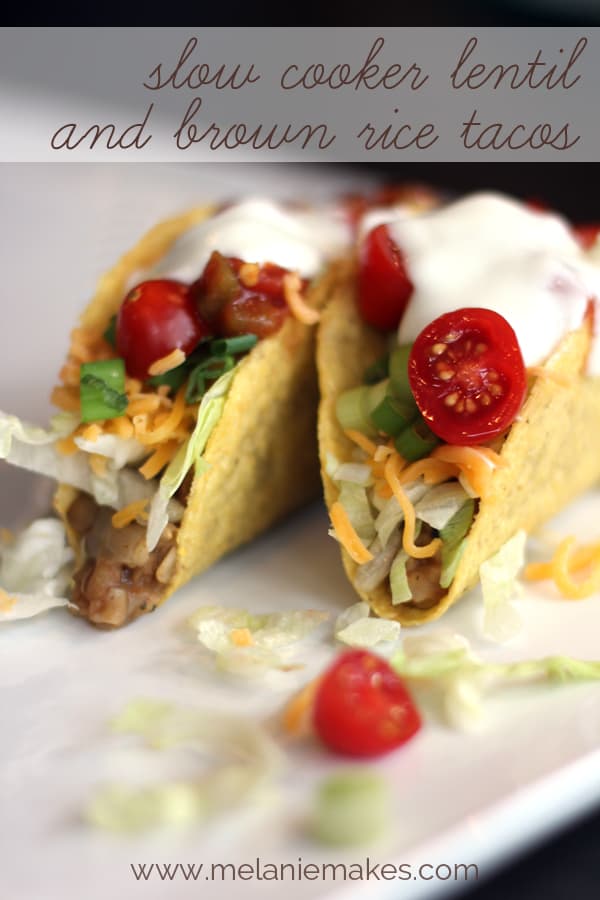 Wednesday: Slow Cooker Lentil and Brown Rice Tacos. Man, I love these tacos! I can't remember the last time I made taco filling with ground beef once I began making this recipe.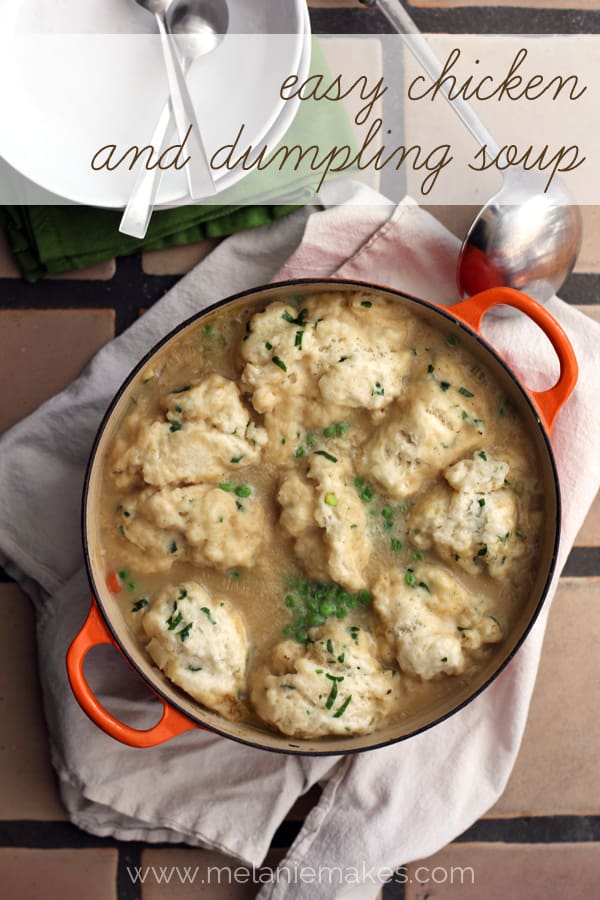 Thursday: Easy Chicken and Dumpling Soup. A forecast high temperature of 16 means it's definitely a night for soup and this wouldn't couldn't be easier. Or more delicious!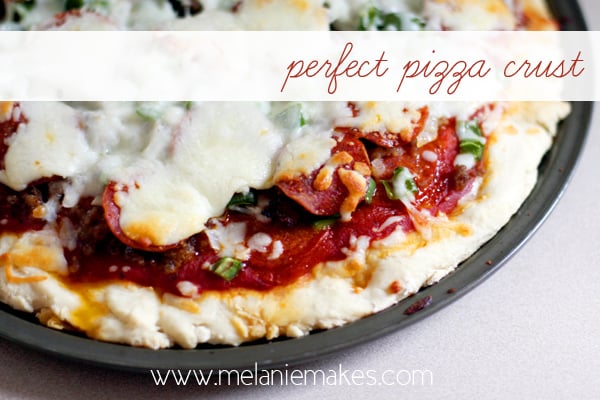 Friday: Pizza. This Friday is game night at our house. It also is the day before Camryn's birthday party that we're hosting in our home. I'm sure I'll be doing all kinds of last minute prep so pizza is the perfect dinner idea.
Looking for a great dessert this week?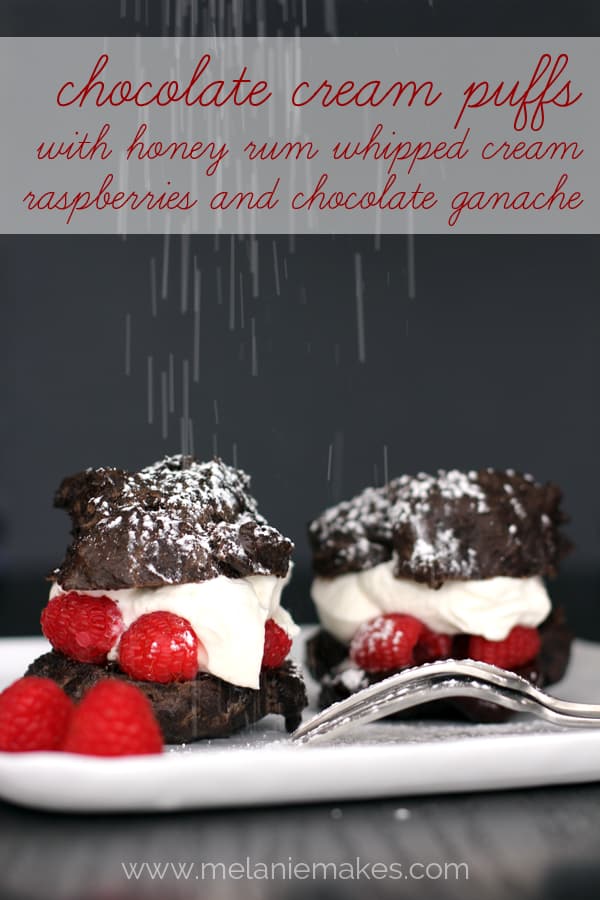 —–
Looking for more recipe ideas? Check out my past menu plans and other recipes I've created.
Subscribe to Melanie Makes to receive my Top Ten Recipes of 2013 eBook FREE.
I'm also linking to I'm An Organizing Junkie's Menu Plan Monday, here.