Light and fluffy.  Quick and easy.  Hands down the Best Buttermilk Pancakes you've ever eaten.  Create a stack a mile high and top with a pat of butter and a stream of maple syrup and you'll be running to the breakfast table.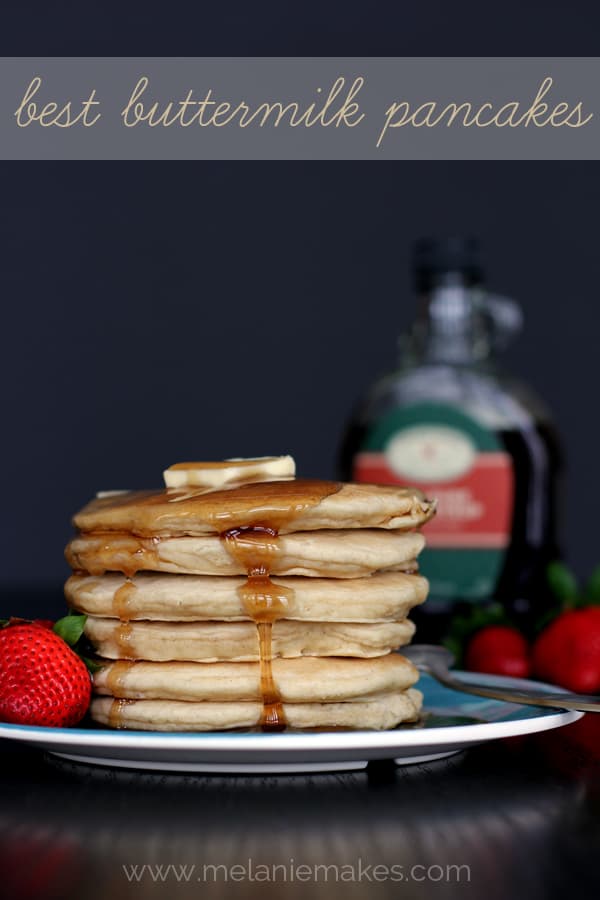 I don't toss around the word "best" lightly.  After trying and testing numerous recipes, I picked bits and pieces of several and combined them into what I've deemed the best of the best.  They're light, they're fluffy and they're simply irresistible.  If my three year old had her way, we'd alternate between me serving these pancakes or waffles for every meal.  She's quite the carb queen.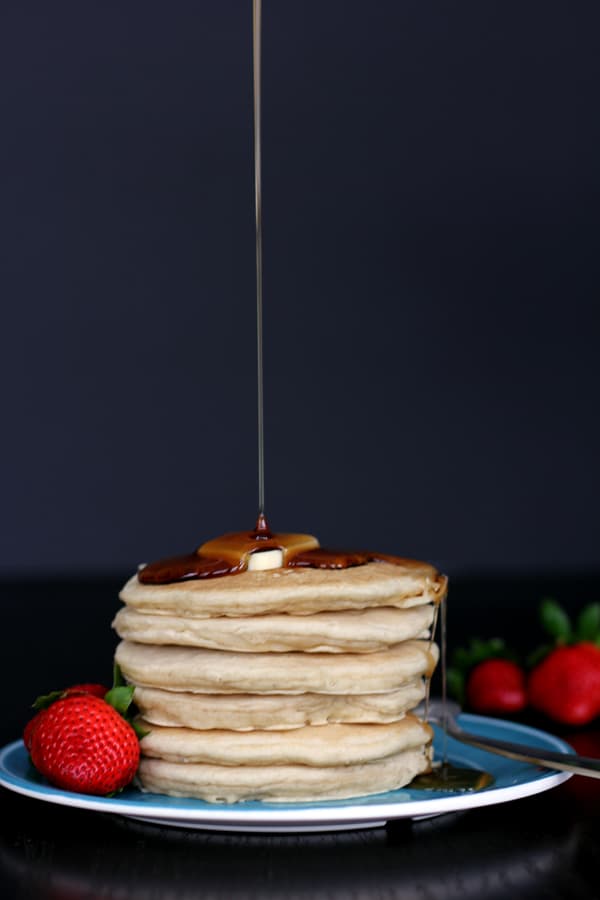 Put away the box of baking mix!  These delicious pancakes are just as easy to make.  In fact, I typically triple – yes, TRIPLE! – the recipe for our family of five in the hopes that I'll have leftovers to stash in the freezer.  They're a popular choice with the menagerie for breakfast and lunch and never last long.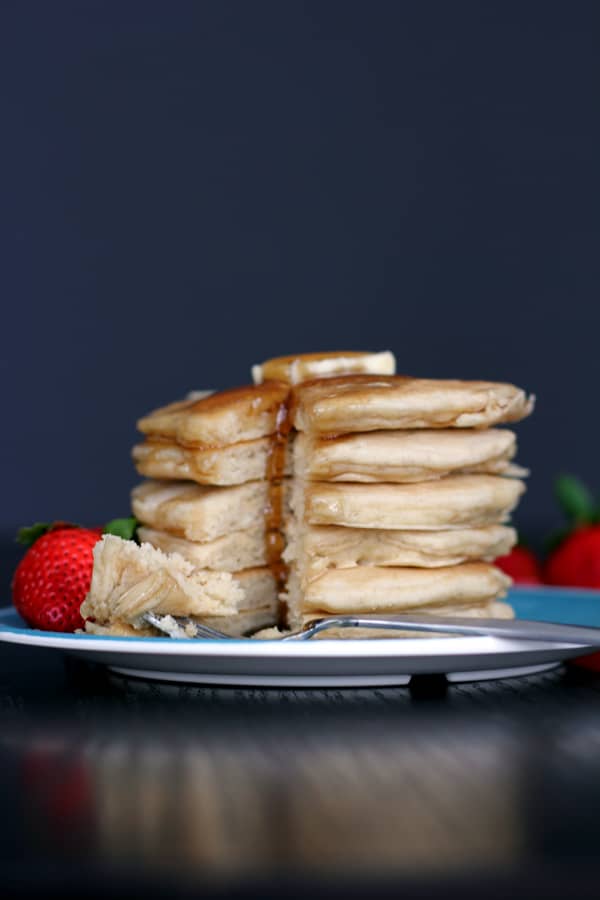 What's that you say?  You don't typically have buttermilk in your fridge?  Neither do I!  Instead, I use a combination of skim milk and white vinegar.  Works perfectly every time!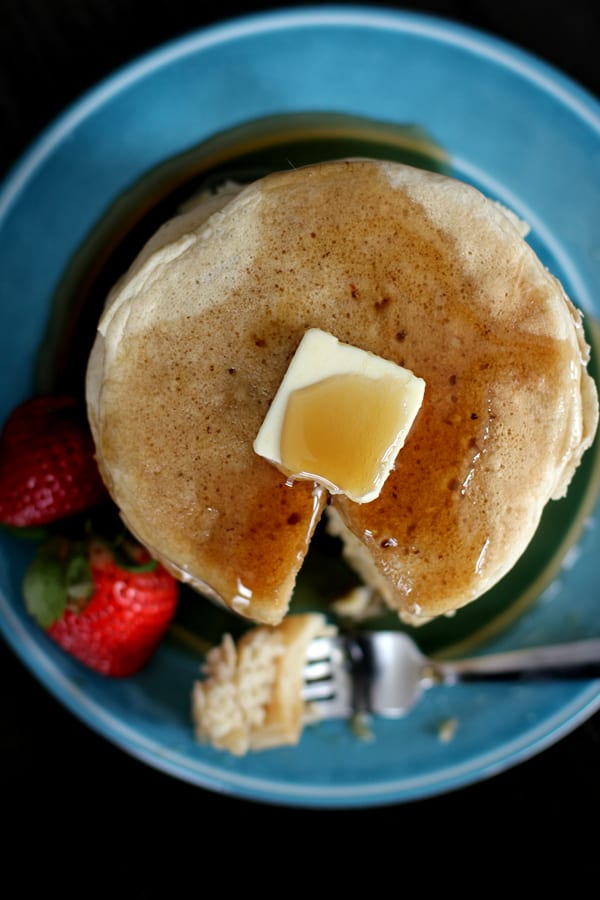 Simply pour one tablespoon of vinegar into a liquid measuring cup and then fill with milk to reach a one cup measurement.  Let sit for five minutes and then proceed with your recipe.  Easy, right?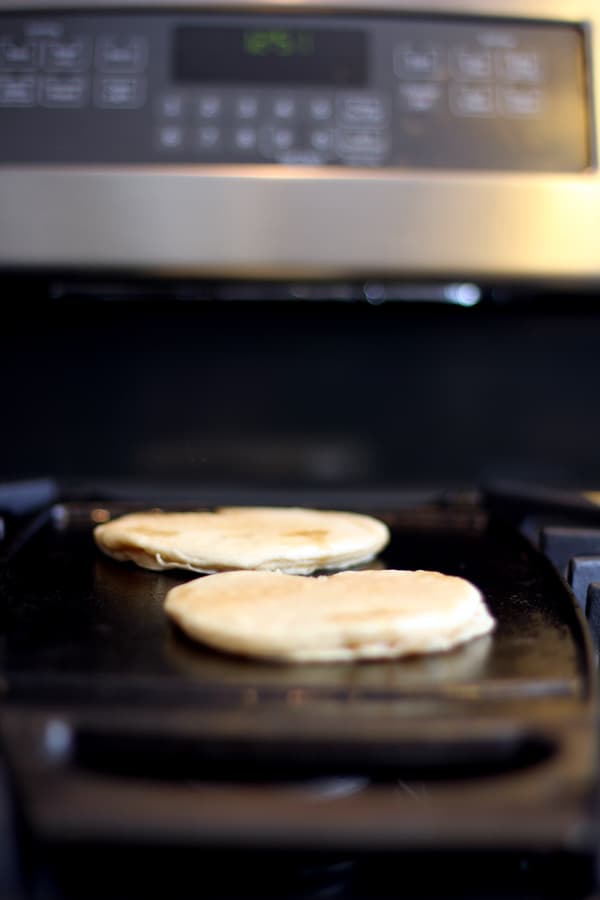 You know what else makes these pancakes easy?  The integrated griddle on my range.  LOVE.  It's actually two sided as the other side is a grill pan.  As it's cast iron, it maintains your cooking temperature perfectly which makes preparing a triple batch of pancakes a breeze!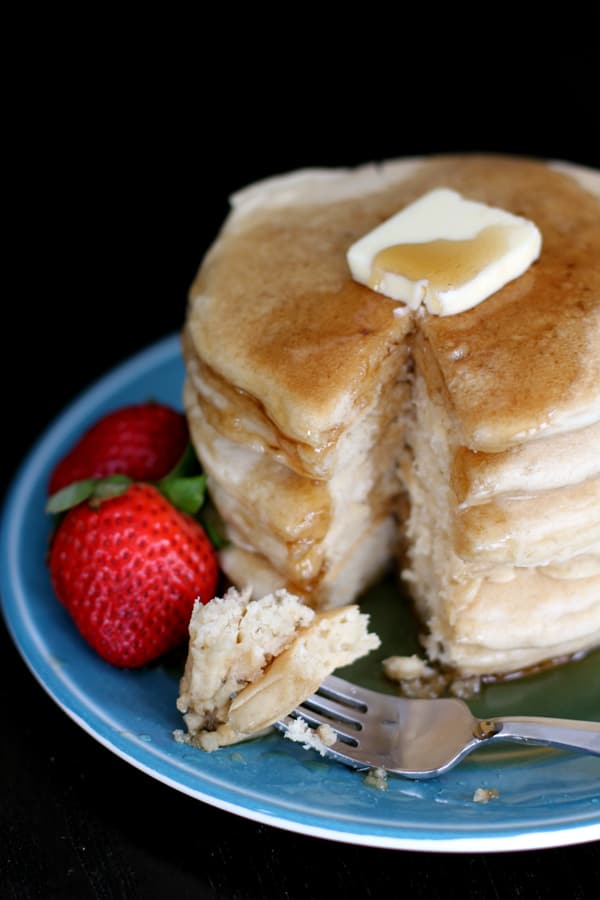 Best Buttermilk Pancakes
10 minPrep Time
4 minCook Time
12 minTotal Time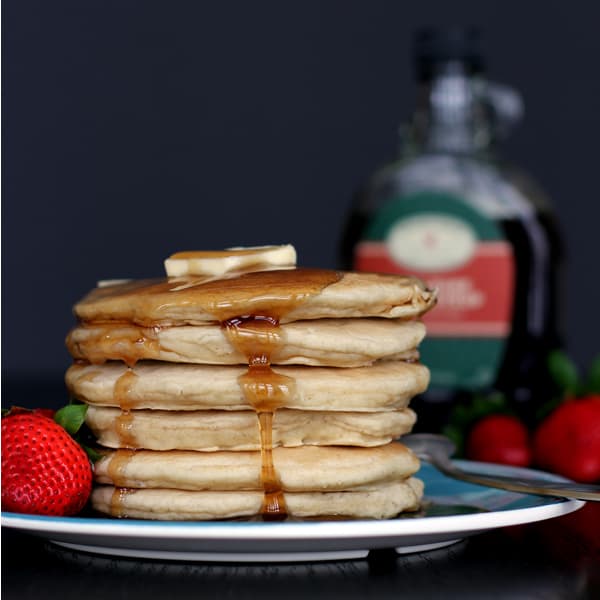 Ingredients
2 cups flour
1 tablespoon + 1/2 teaspoon baking powder
1/2 teaspoon salt
2 cups buttermilk
1 egg, beaten
2 tablespoons applesauce
1 tablespoon vanilla
Instructions
In a large bowl, whisk together flour, baking powder and salt.
Make a well in the center of dry mixture and add milk, egg, applesauce and vanilla. Stir until just combined.
Heat griddle over medium heat and pour 1/3 cup batter onto heated griddle for each pancake.
When bubbles no longer appear on pancake surface, flip to cook other side until lightly browned.
Notes
If your batter looks a bit too thick, use a bit of milk to thin it out to your desired consistency.
7.6.4
32
https://melaniemakes.com/blog/2014/03/best-buttermilk-pancakes.html
Melanie Bauer | Melanie Makes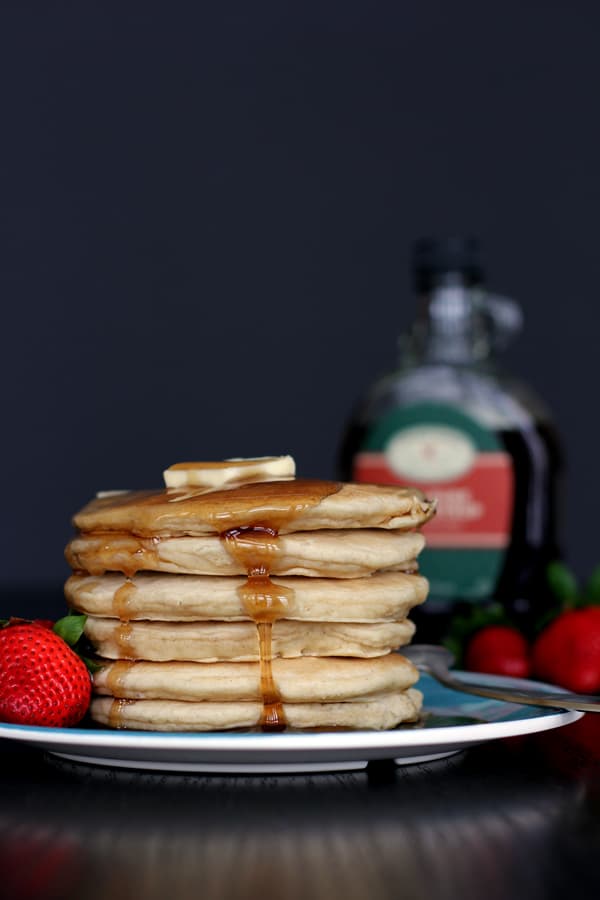 Top a stack with a pat of butter and a river or three of maple syrup and you've got yourself the Best Buttermilk Pancakes.
Ever.  Period.  End of story.
—–
Disclosure : I received this range free of charge from GE, however all thoughts and opinions, as always, are my own.