Our weekly menu plan including photos for each main dish and links to each recipe.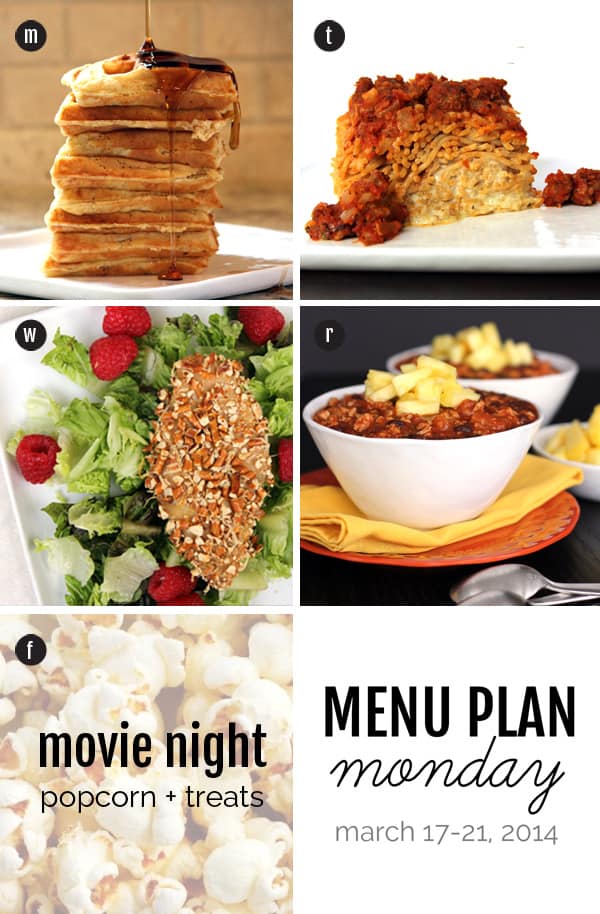 Another week in March means yet another birthday. Our middle turns four today. Andy's sister's birthday is Tuesday and this week also marks our first week of Spring break. I'm hoping for a little bit of a slower pace and hope to accomplish a few things while also enjoying our time together. We'll see!
Here's what we'll be eating this week:
Meatless Monday: Yogurt Waffles. The birthday girl's dinner of choice. She also requested pancakes for breakfast. It's easy to see why I refer to her as my little carb queen. It's only your birthday one day a year, so her requests are being honored without question.

I've selected Monday as a night of the week for our family to eat a meatless meal as it tends to be more budget friendly as well as a friendlier option for the environment. My meat and potato eating husband tends to go along with this idea because I also make him a yummy dessert in addition to his meatless meal. What can I say? I'm nice like that!
Tuesday: Baked Spagansa. The other birthday girl's dinner choice. A marriage of lasagna and spaghetti. The perfect cheesy choice for comfort food!
Wednesday: Raspberry Honey Mustard Pretzel Crusted Chicken. I first made this recipe last summer and we enjoyed it dining on the patio. Hopefully adding it to my menu will usher in some warmer temps!
Thursday: Pineapple Pork Chili. It's still cool enough that chili sounds good to everyone. Especially when topped with pineapple and served alongside Simple Sweet Cornbread.
Friday: Movie Night. Every other Friday we watch a movie with the kids before bedtime. Dinner usually consists of popcorn, cheese, fruit and various movie themed treats. Yes, not the healthiest meal, but we all look forward to it!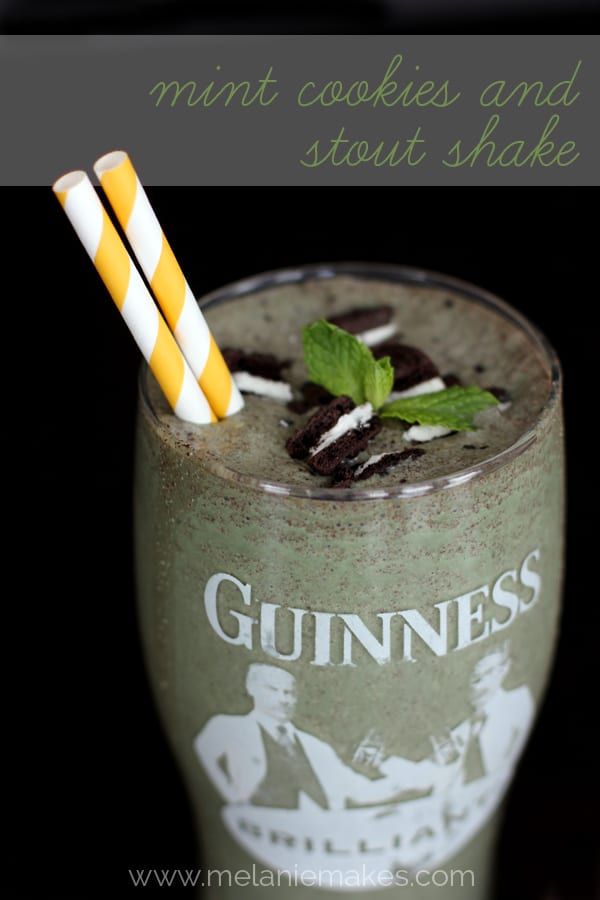 —–
Looking for more recipe ideas? Check out my past menu plans and other recipes I've created.
Subscribe to Melanie Makes to receive my Top Ten Recipes of 2013 eBook FREE.
I'm also linking to I'm An Organizing Junkie's Menu Plan Monday, here.