2 DAYS LEFT: Have a second? I'm a finalist for for favorite Food: Family/Everyday Eats blog in Better Homes and Gardens' Blogger Awards and would love your vote!
Why hello there, March! I'm hoping the new month brings with it some spring weather. Hoping, hoping, hoping. March also brings with it birthday season in our house. This week marks the first one. By the time April 1st arrives, I've had so much birthday cake I fear I might pop.
Here's what we'll be eating this week:
Meatless Monday: Creamy Mushroom Pasta with Carmelized Onions and Spinach. Doesn't this Pinterest find sound dreamy? I fear I won't want to share it with my family come dinner time.

I've selected Monday as a night of the week for our family to eat a meatless meal as it tends to be more budget friendly as well as a friendlier option for the environment. My meat and potato eating husband tends to go along with this idea because I also make him a yummy dessert in addition to his meatless meal. What can I say? I'm nice like that!
Tuesday: Crockpot Quinoa, Sweet Potato and Chicken Fajitas. I've had these pinned since the day Chelsea posted them. Can't wait to give them a try on a week that's going to be full of activites.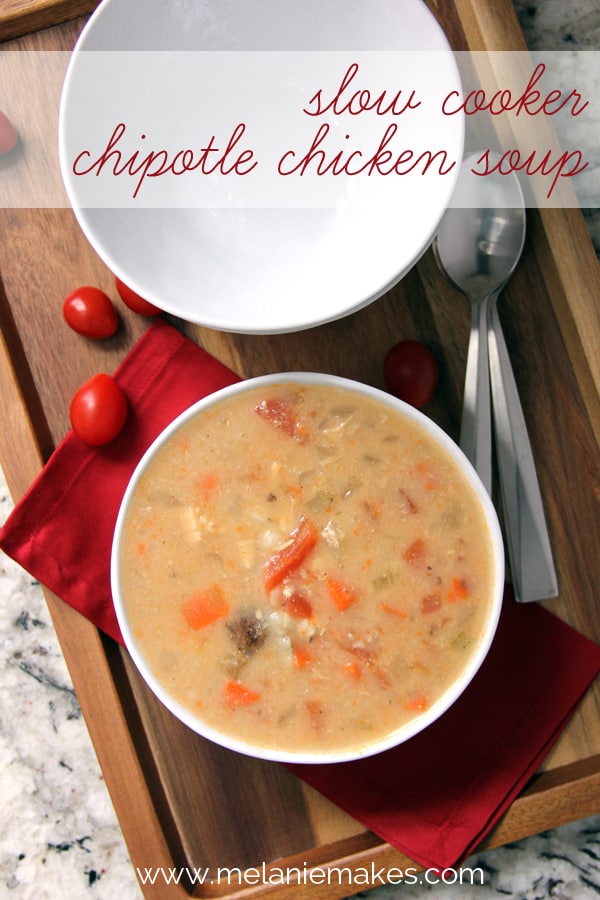 Wednesday: Slow Cooker Chipotle Chicken Soup. Another slow cooker meal to make this mama's day just a bit easier when it comes to getting dinner on the table.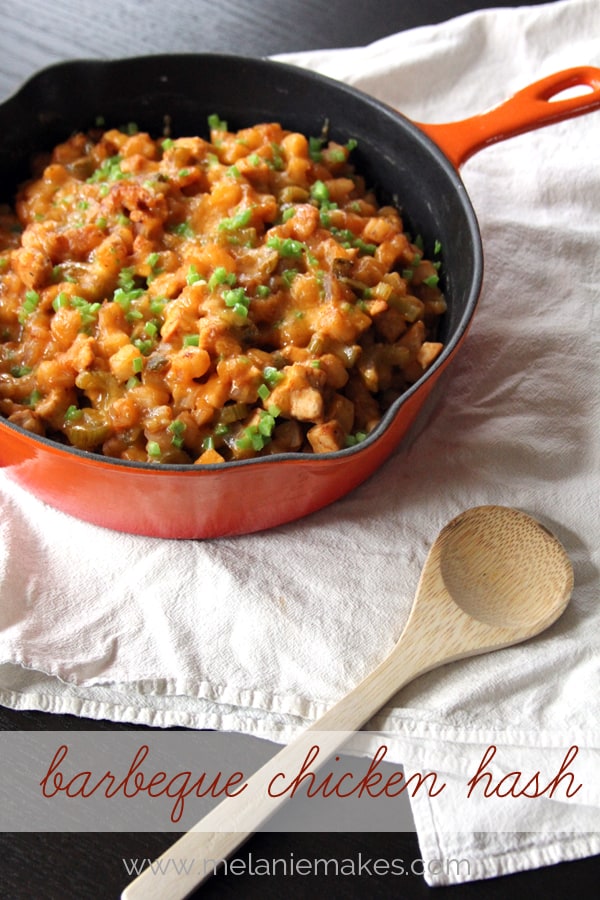 Thursday: Barbeque Chicken Hash. Love this one skillet dish. The perfect weeknight meal, hearty and delicious.
Friday: Movie night. Not only is this Friday night movie night at our house, it also happens to be the 6th birthday of my baby girl. SIX?!? She's in charge of the movie night treats but the menu will definitely revolve around popcorn and birthday cake – she's requested a Belle cake. Junk food at it's finest!
Looking for a great dessert this week?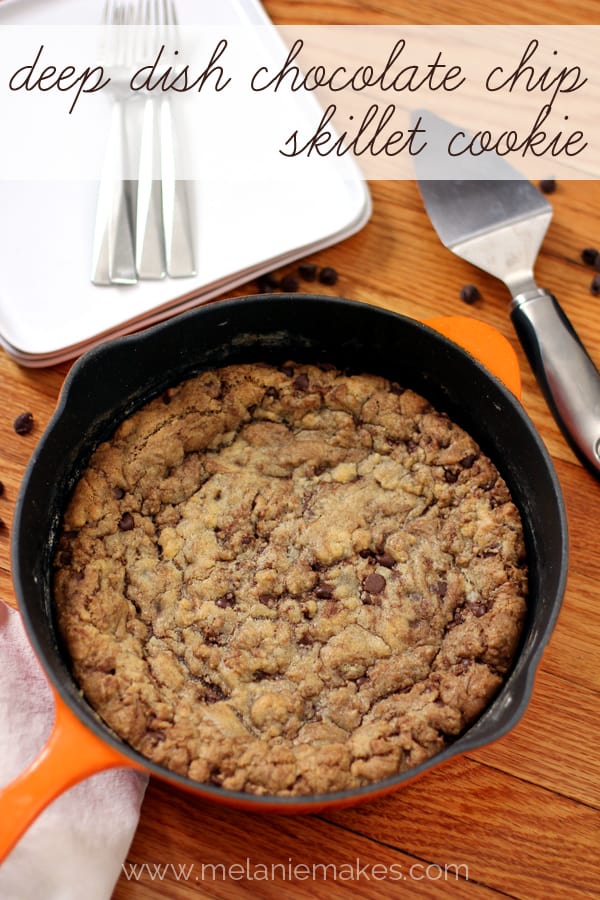 —–
Looking for more recipe ideas? Check out my past menu plans and other recipes I've created.
Subscribe to Melanie Makes to receive my Top Ten Recipes of 2013 eBook FREE.
I'm also linking to I'm An Organizing Junkie's Menu Plan Monday, here.