Savory or sweet, I've got recipes for you to choose the perfect Pi Day pie for you!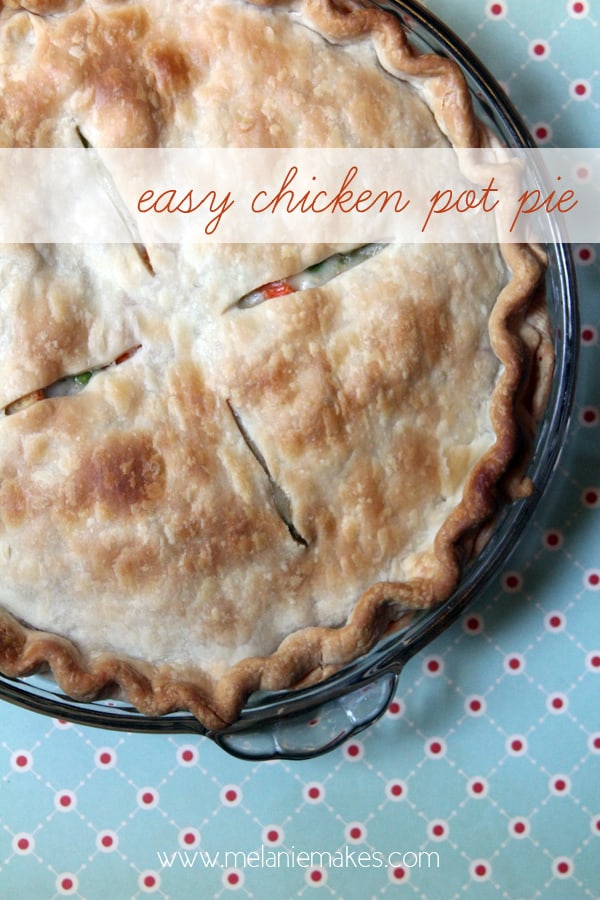 I'm not a fan of math, although I can totally get behind celebrating Pi Day – you know, the 3.14… kind – by having a piece of pie. In case you're looking for the perfect Pi Day pie, I thought I'd share a few favorites.
Before we jump into the sweets, let's start savory with this Easy Chicken Pot Pie. My top viewed post last year and it was posted at the end of September. Take my word for it, this is the pie you want to be serving for dinner – easiest comfort food ever!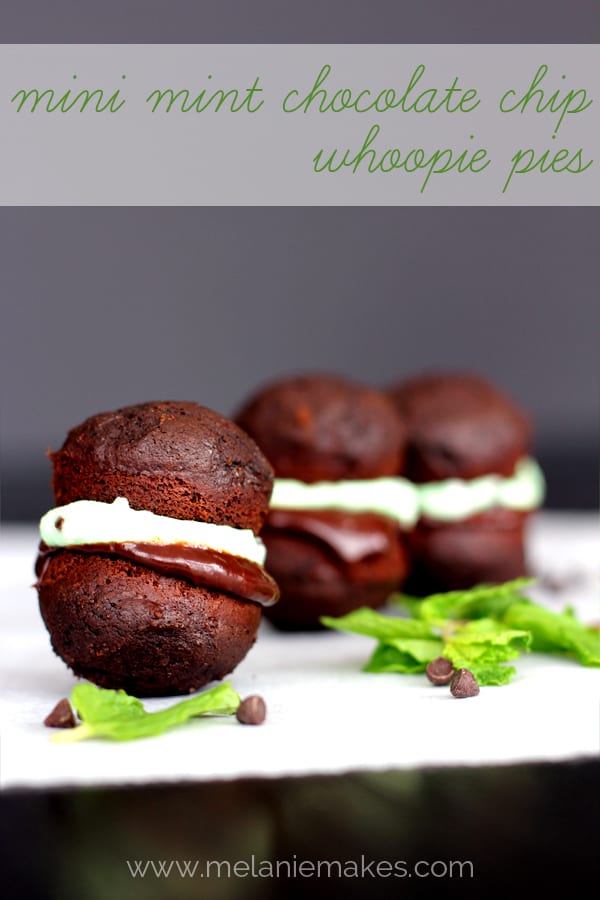 I'm totally counting these Mini Mint Chocolate Chip Whoopie Pies as a pie because, well, they have pie in the name. Not a traditional pie but the perfect bite size portion of my favorite mint and chocolate combination. Also perfect as a St. Patrick's Day treat. My amazing friend, Jennifer, has an awesome packaging idea and how-to video for them as well!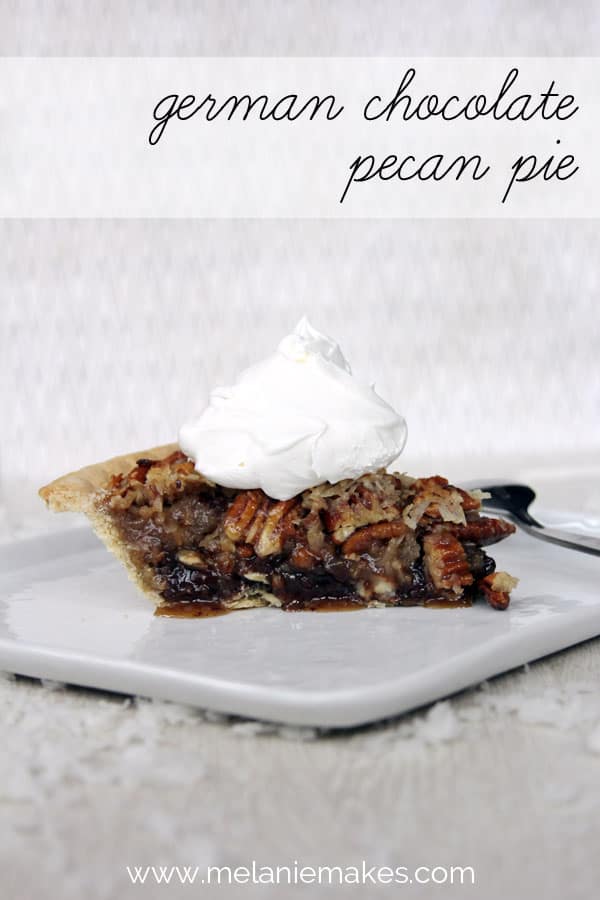 Oh. My. This German Chocolate Pecan Pie is one of my favorites. I don't do traditional Pecan Pie, but a jazzed up version? Yes, please! This one includes chocolate and coconut and is a blend of German Chocolate Cake and the typical pie. The results, however, are anything but typical!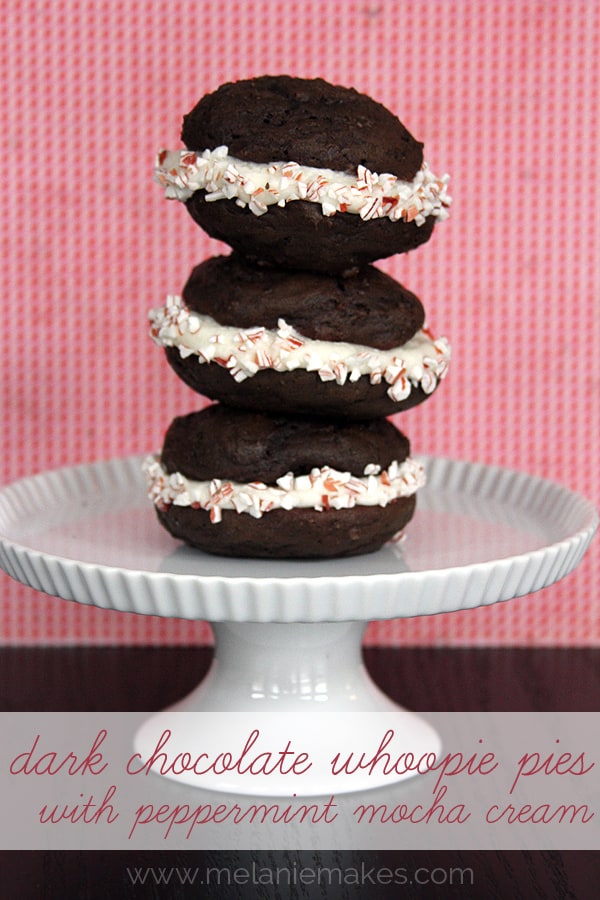 Another take on whoopie pies, this is for full size, full on flavor! These Dark Chocolate Whoopie Pies with Peppermint Mocha Cream are not for the faint of heart! Rich, velvety cakes paired with a refreshing mint cream. You definitely can't go wrong!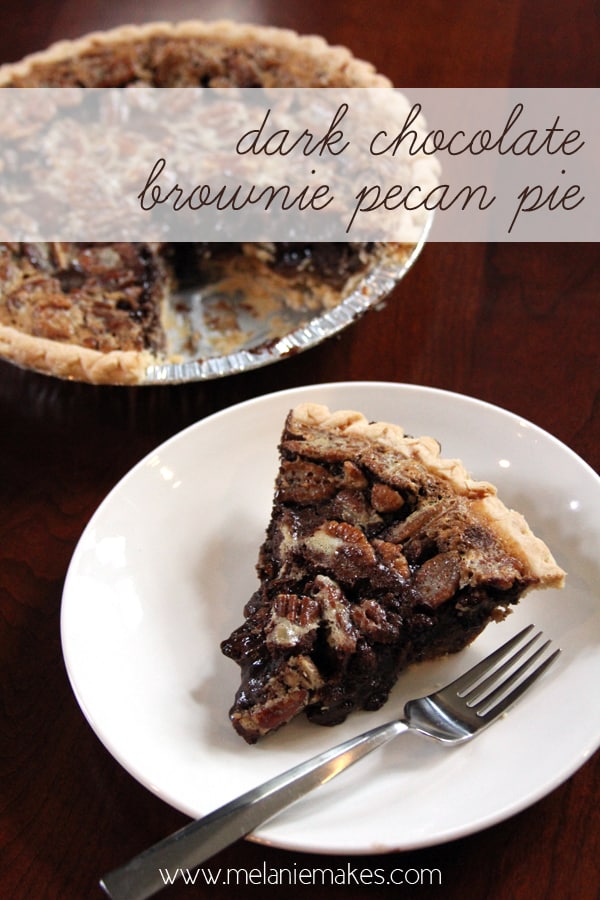 Last but not least, Andy's favorite pie. So much loved that even though the recipe makes two pies, I get a glare from his direction if I even think about gifting it to a friend. Lesson learned! If you love brownie batter – I mean, who doesn't? – this Brownie Pecan Pie is your pie of choice! Rich, gooey chocolate under a shell of pecans. Okay, I can see why he deosn't want to share!