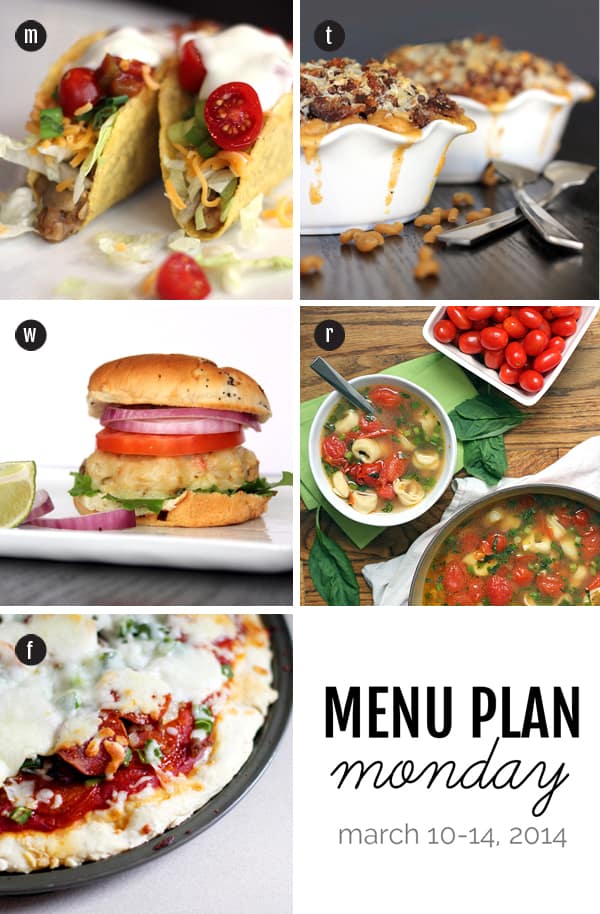 I've been wanting to create a more Pin-able image for you for my weekly menu plan posts and finally had a few minutes to do so. Would love to hear if you like this image or the large photos of each individual image instead.
I can't even tell you how excited that this is the last week of school before spring break. Two weeks of no schedule, no anything, just whatever we want. Sure the girls have friends headed to Aruba and other locales, but I'm a-okay with our plans to stay in the 216 and take it easy.
I also have birthday number two of the trifecta to prepare for as well as a second princess paint party, this one for the preschool crowd.
Here's what we'll be eating this week:
Meatless Monday: Slow Cooker Lentil and Brown Rice Tacos. So through the voting process of the BHG Blogger Contest – which by the way, I wasn't selected a winner but can't thank you enough for your support! – several mom's at the girls' school have discovered my blog. It's so awesome to hear their making recipes from Melanie Makes and that their families are enjoying them so much! Two weeks ago a preschool dad stopped me on my way out to tell me they had tried these tacos and although he was skeptical at first, he loved them. Totally made my day.

I've selected Monday as a night of the week for our family to eat a meatless meal as it tends to be more budget friendly as well as a friendlier option for the environment. My meat and potato eating husband tends to go along with this idea because I also make him a yummy dessert in addition to his meatless meal. What can I say? I'm nice like that!
Tuesday: Bacon Crusted Beer Mac and Cheese. Andy's been requesting this one so I figured I'd surprise him with it this week. I'll make something else for the menagerie, but this will be the perfect dinner for us.
Wednesday: Chili Lime Chicken Burgers. I LOVE these burgers. So easy to make as they're baked and packed full of amazing flavor. The perfect mid-week meal!
Thursday: Cherry Tomato and Tortellini Soup. I've made this for several people this winter, our sweet neighbor, the girls' teachers for parent/teacher conferences… I've yet to find anyone that doesn't love it. So good!
Friday: Pizza. The night before the second birthday party and being invaded by a handful of preschool girls dressed in princess finery. An easy meal with easy clean-up sounds like the perfect choice.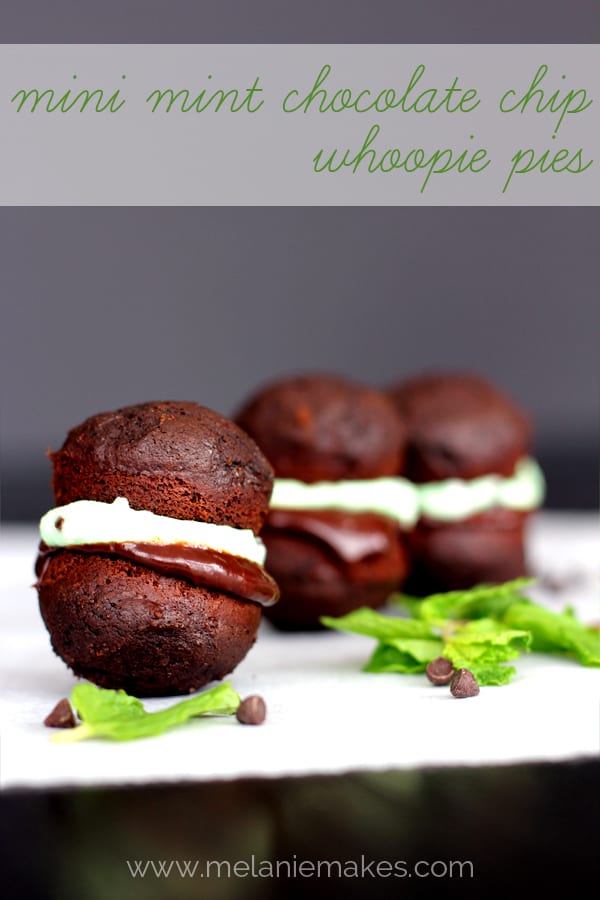 —–
Looking for more recipe ideas? Check out my past menu plans and other recipes I've created.
Subscribe to Melanie Makes to receive my Top Ten Recipes of 2013 eBook FREE.
I'm also linking to I'm An Organizing Junkie's Menu Plan Monday, here.