A visual menu of what we'll be eating for dinner each night this week, including links to each recipe with multiple photos for each dish.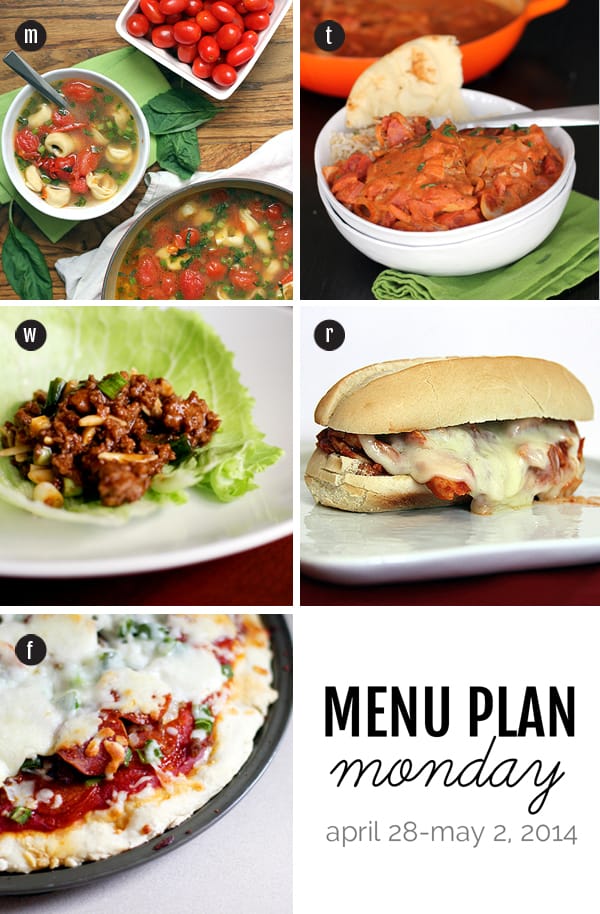 Here's what we'll be eating this week:
Meatless Monday: Cherry Tomato and Tortellini Soup. And we're back to the dreary weather. Rain forecasted for nearly every day this week so I've got soup on the menu. This is one of our absolute favorites. Hearty and filling, thanks to cheese tortellini and full of cherry tomatoes.

I've selected Monday as a night of the week for our family to eat a meatless meal as it tends to be more budget friendly as well as a friendlier option for the environment. My meat and potato eating husband tends to go along with this idea because I also make him a yummy dessert in addition to his meatless meal. What can I say? I'm nice like that!
Tuesday: Indian Butter Chicken. A comforting – and easy! – Indian dish. You just can't go wrong with this one!
Wednesday: Asian BBQ Turkey Lettuce Wraps. One of Andy's favorites. Full of flavor and super easy. Do you notice a trend here?
Thursday: Slow Cooker Chicken Parmesan Sandwiches. One of my most popular recipes and one that can feed a crowd. A few minutes of prep in the morning before school and work and you'll come back home to an amazing meal.
Friday: Pizza. You can't go wrong when you kick your weekend off with pizza night! This Perfect Pizza Crust is amazingly simple with delicious results every time.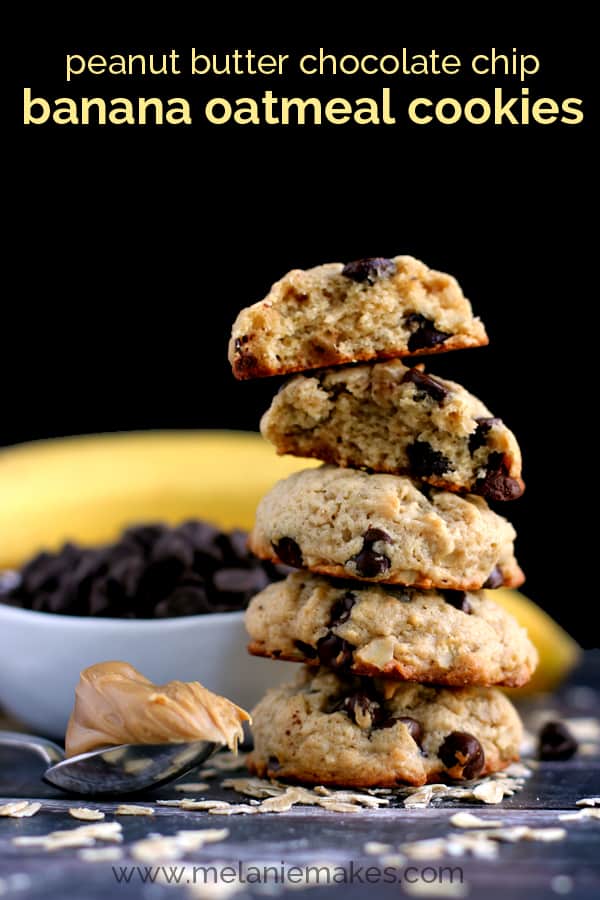 —–
Looking for more recipe ideas? Check out my past menu plans and other recipes I've created.
Subscribe to Melanie Makes to receive my Top Ten Recipes of 2013 eBook FREE.
I'm also linking to I'm An Organizing Junkie's Menu Plan Monday.