A visual menu of what we'll be eating for dinner each night this week, including links to each recipe with multiple photos for each dish.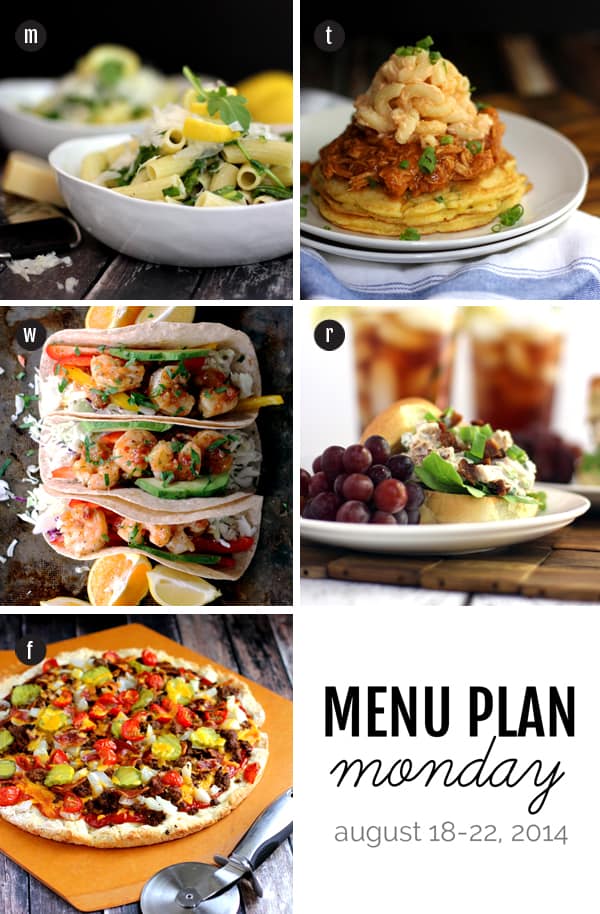 Here's what we'll be eating this week:
Meatless Monday: Lemon Arugula Pasta. One of my very favorite quick Summer meals. I usually double this recipe for our family of five as it disappears so quickly.
I've selected Monday as a night of the week for our family to eat a meatless meal as it tends to be more budget friendly as well as a friendlier option for the environment. My meat and potato eating husband tends to go along with this idea because I also make him a yummy dessert in addition to his meatless meal. What can I say? I'm nice like that!
Tuesday: Mac and Cheese Barbecue Chicken Corn Cakes. What's not to love? Three favorites stacked up high. The portion shown in the photograph? My 6 year old demolished it and then asked for more. Put this one on your menu quick!
Wednesday: Rosemary Citrus Shrimp Tacos. Hands down the most popular – and easiest! – recipe I've ever posted. 15 minutes is all it takes to get these tacos to your dinner table.
Thursday: Chipotle Bacon Ranch Chicken Salad. A full schedule of activities means a quick and easy dinner is a must. This fits the bill perfectly as I can make it the night before and simply pull it out of the fridge when we're ready to eat.
Friday: Bacon Double Cheeseburger Pizza. If I'm not conning my family into a trip to Dewey's for pizza, this is what I'll be making. My hands down favorite pizza to make at home.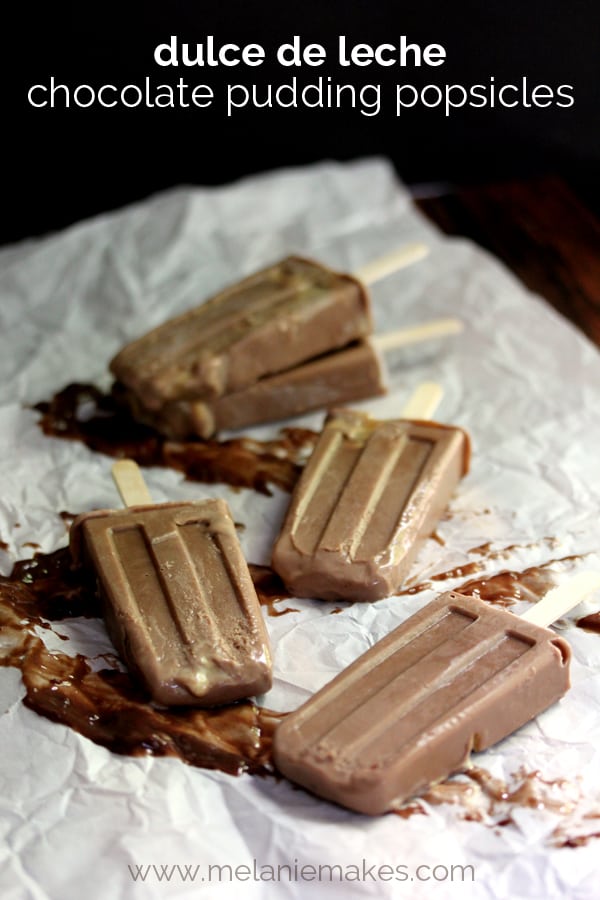 —–
Looking for more recipe ideas? Check out my past menu plans and other recipes I've created.
Subscribe to Melanie Makes to receive my Top Ten Recipes of 2013 eBook FREE.
I'm also linking to I'm An Organizing Junkie's Menu Plan Monday.