A visual menu of what we'll be eating for dinner each night this week, including links to each recipe with multiple photos for each dish.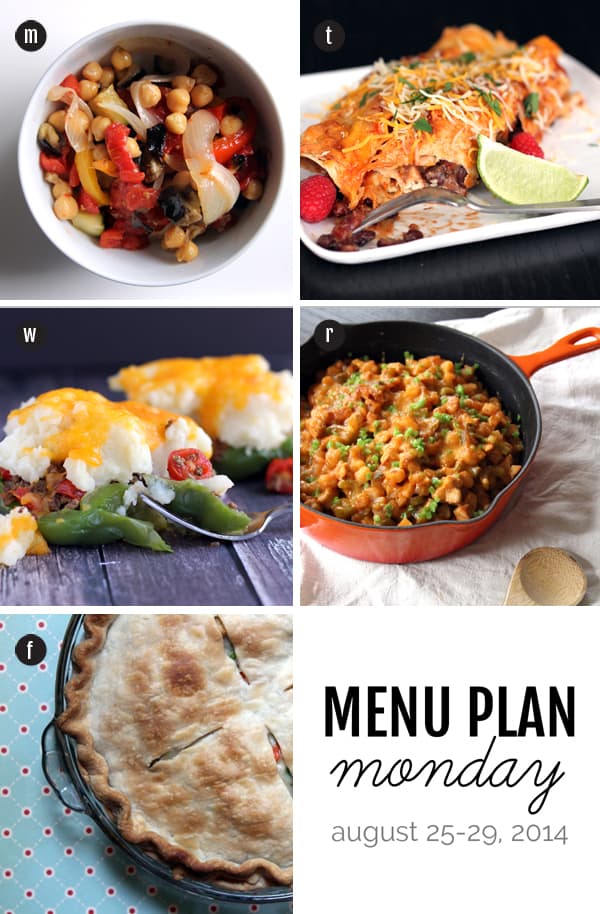 Here's what we'll be eating this week:
Meatless Monday: Chickpea Ratatouille. The night before a new school year begins means an easy dinner idea is a must. This ratatouille is a favorite that we haven't had in awhile and couldn't be easier. I also love to add roasted eggplant to it as well.
I've selected Monday as a night of the week for our family to eat a meatless meal as it tends to be more budget friendly as well as a friendlier option for the environment. My meat and potato eating husband tends to go along with this idea because I also make him a yummy dessert in addition to his meatless meal. What can I say? I'm nice like that!
Tuesday: Chipotle Raspberry Chicken Enchiladas. Love the sweet and smoky flavor combination that these enchiladas bring to the table. (Literally.) A family favorite by all, including the littlest ones.
Wednesday: Skillet Stuffed Peppers. One of Andy's personal favorites and a great use for the green peppers that were in our most recent CSA box.
Thursday: Barbeque Chicken Hash. A one dish meal that couldn't be easier. I love to add extra jalapeno to mine for additional heat.
Friday: Easy Chicken Pot Pie. We have family visiting this weekend and this is always near the top of the request list. I can't think of a more comforting dish to kick-off our long weekend!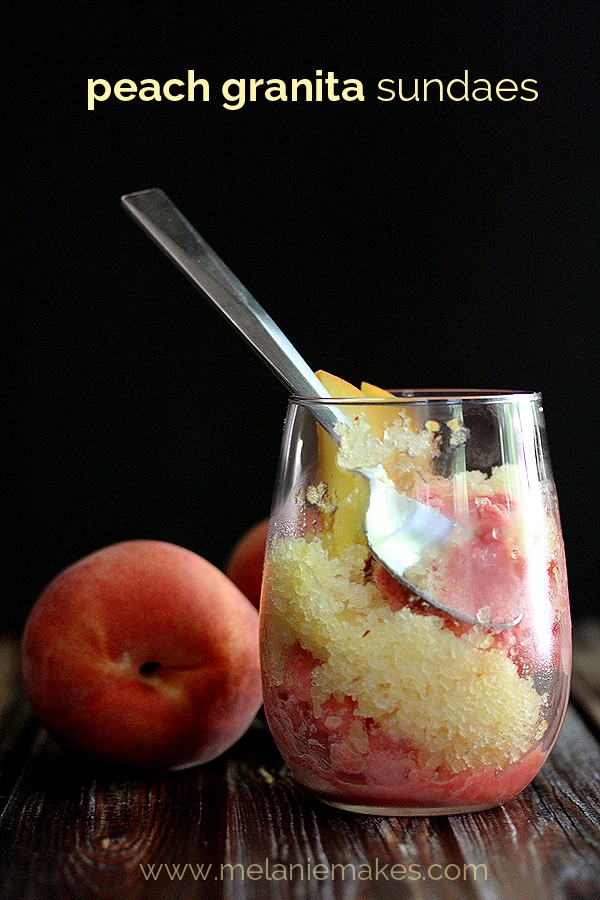 —–
Looking for more recipe ideas? Check out my past menu plans and other recipes I've created.
Subscribe to Melanie Makes to receive my Top Ten Recipes of 2013 eBook FREE.
I'm also linking to I'm An Organizing Junkie's Menu Plan Monday.