The perfect rich, dark chocolate cake for any day or any celebration. This cake contains no milk or eggs yet is absolutely decadent, especially when topped with a delicious caramel frosting. This Eggless Milkless Chocolate Cake with Caramel Frosting is one not to be missed!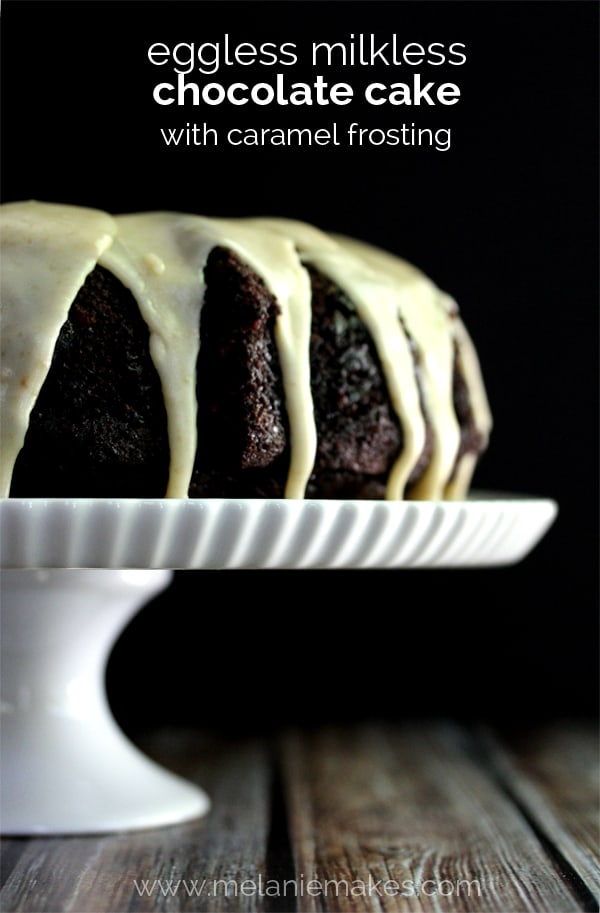 I've had this delicious cake waiting in the wings to share with you since August. Nearly two months ago! If you're like me, chances are you have one or two community cookbooks in your collection. You know the kind. Spiral bound and full of recipes from friends, family and acquaintances. Off the top of my head, I know I have one from my childhood church, Andy's childhood church and one from my mom's workplace. There's always a gem or two to be found and this happens to be one of them.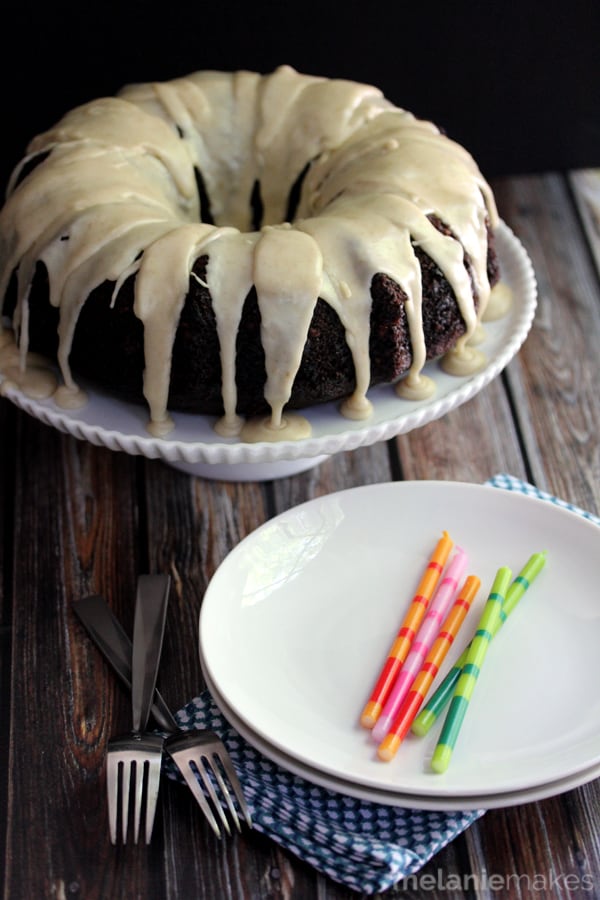 At our house, this cake has been deemed "anniversary cake" because I make it each year for our wedding anniversary. Andy and I got married on what would've been my dad's birthday and this was the cake he always requested my mom make for him. So each year, this cake is made and I add candles to adorn the top in the number of years we've been married.
As it's name implies, this cake contains no eggs or milk. The cake itself is a dark chocolate that's absolutely decadent. You could go the simple route and simply sprinkle some powdered some sugar on top, but obviously I am my father's daughter as he chose an out of this world caramel frosting instead. The richer the cake the better, right? Pour me a glass of milk!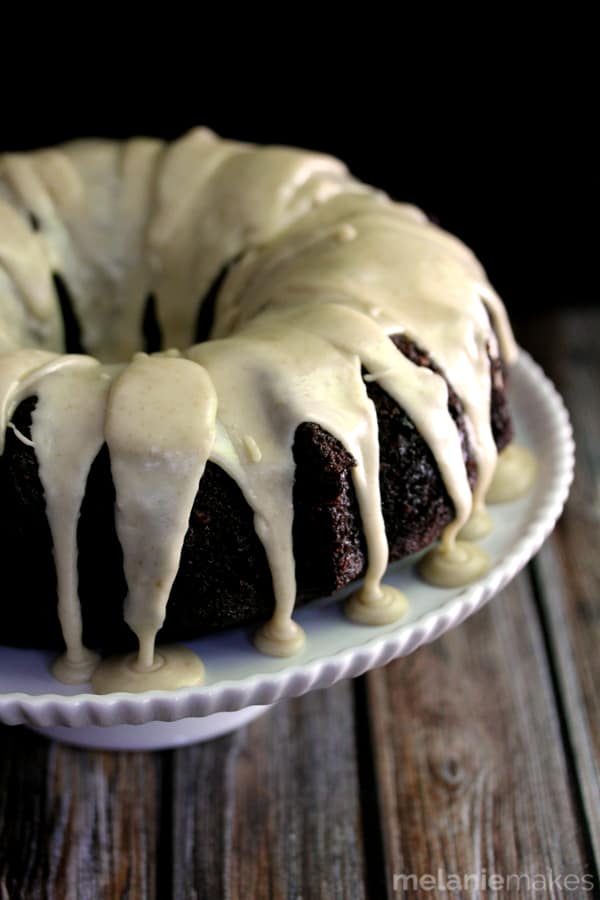 Melanie Bauer
Yields 12
Eggless Milkless Chocolate Cake with Caramel Frosting
15 minPrep Time
45 minCook Time
1 hrTotal Time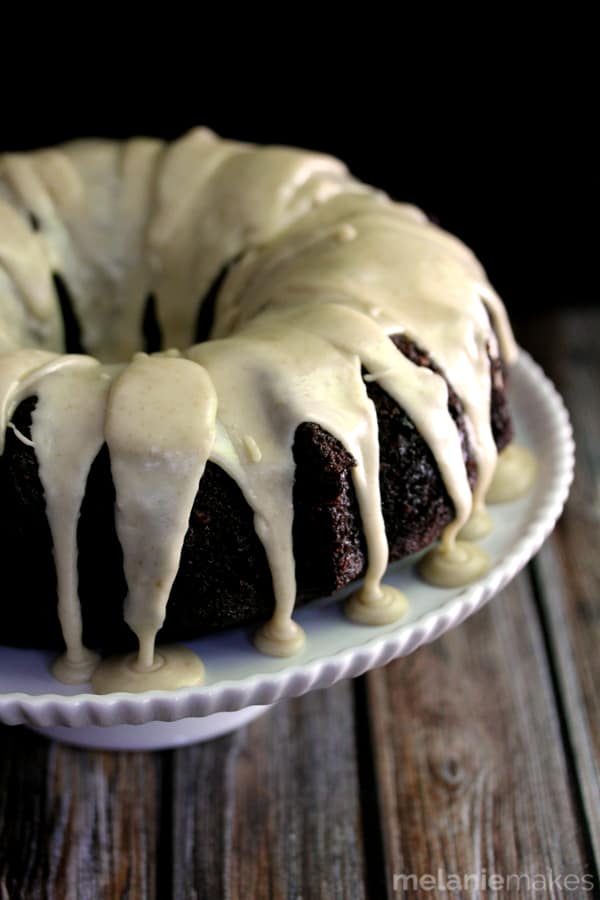 Ingredients
Eggless Milkless Chocolate Cake with Caramel Frosting

3 cups flour
2 cups sugar
6 tablespoons cocoa
1 teaspoon salt
2 teaspoons baking soda
2/3 cup vegetable oil
2 teaspoons vanilla
2 teaspoons vinegar
2 cups water

Caramel Frosting

1/4 cup milk
1/4 cup butter
1/4 cup brown sugar
2-1/2 cups powdered sugar
1/2 teaspoon vanilla
Instructions
Eggless Milkless Chocolate Cake with Caramel Frosting

Preheat oven to 350 degrees.
In a large bowl, sift together flour, sugar, cocoa, salt and baking soda. Set aside.
In a blender, add oil, vanilla, vinegar and water. Blend until well combined.
Stir together wet and dry ingredients.
Pour batter into ungreased 9x13 pan and bake 35-45 minutes or until toothpick inserted in the middle comes out clean.
Let cool completely before frosting.

Caramel Frosting

In a small saucepan over medium heat, add milk, butter and brown sugar. Stir together and bring to a boil.
Remove from heat and stir in powdered sugar and vanilla.
Frost cake immediately.
Notes
Although this cake is traditionally made in a 9x13 pan, I also like to make it as a bundt cake. To do so, simply increase your baking time to approximately 50 minutes. To make the frosting so that it is more of a glaze consistency, simply stir in enough milk to allow it to run down the side of the cake.
7.6.6
177
https://melaniemakes.com/blog/2014/10/eggless-milkless-chocolate-cake-with-caramel-frosting.html
Melanie Bauer | Melanie Makes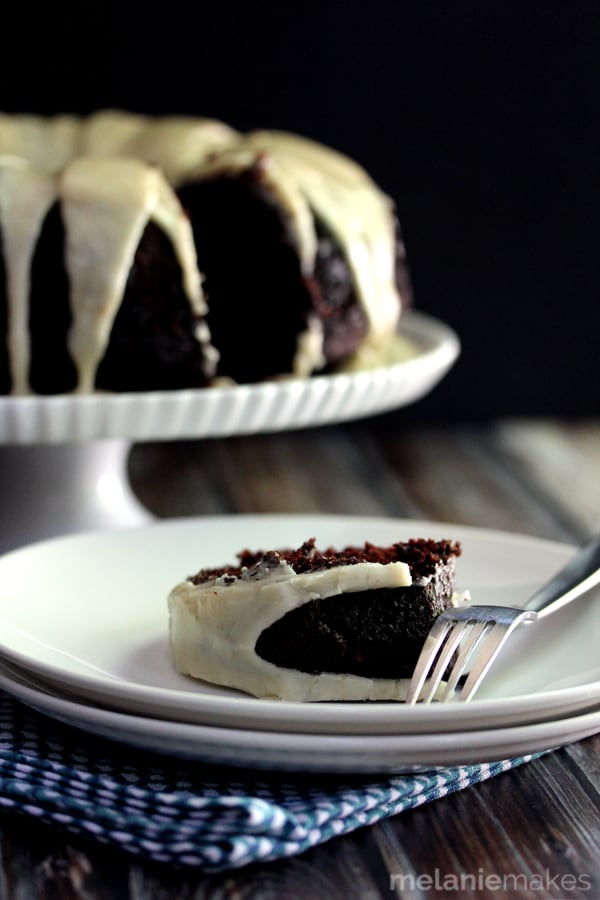 My children love taking part in this annual tradition as it's become their job to put the candles on top. They also apparently have truly discovered how delicious the cake is as well as I think this cake might've lasted a whole 24 hours in our house this year. Sounds like a great excuse to make another cake, don't you think?
People celebrate half birthdays, perhaps we need to start celebrating half anniversaries, too!
Looking for more great cake recipes?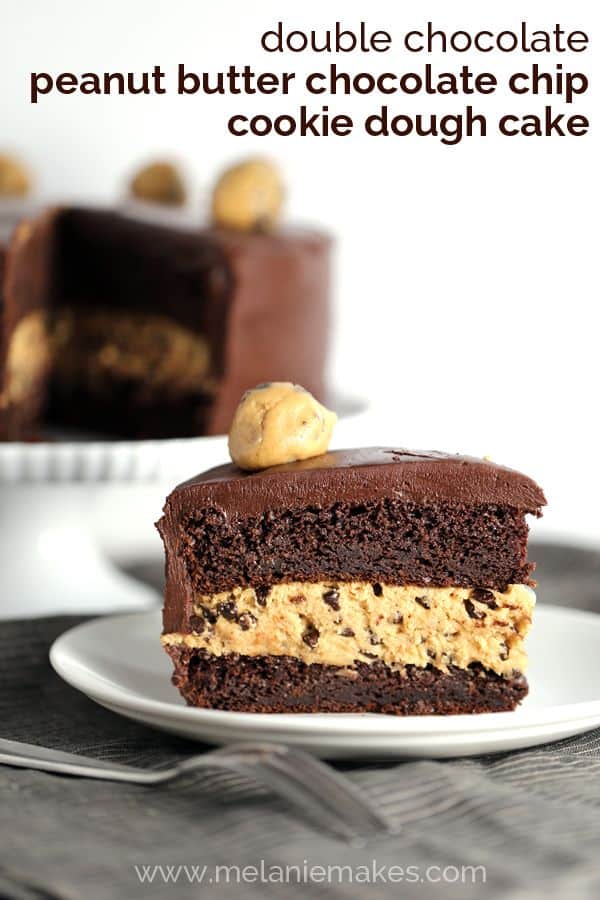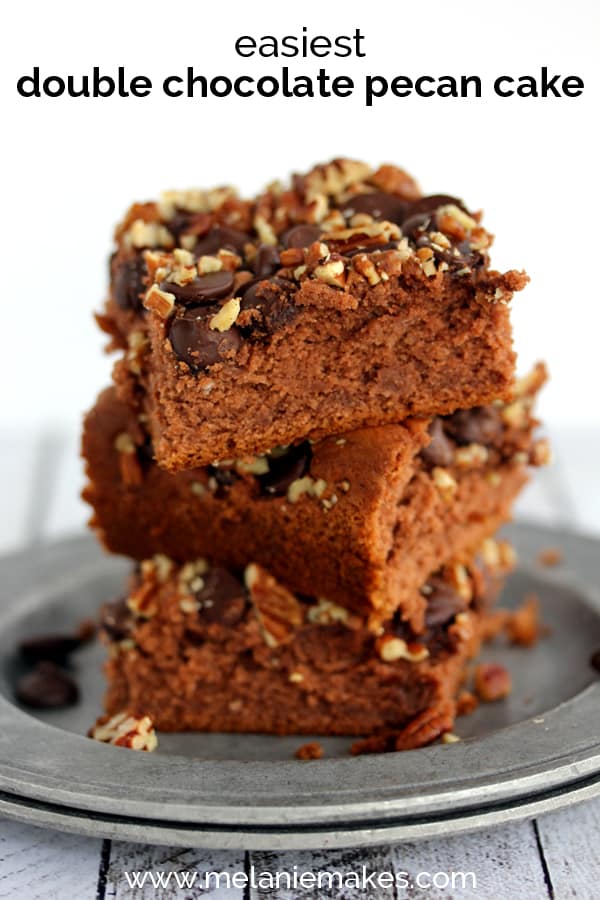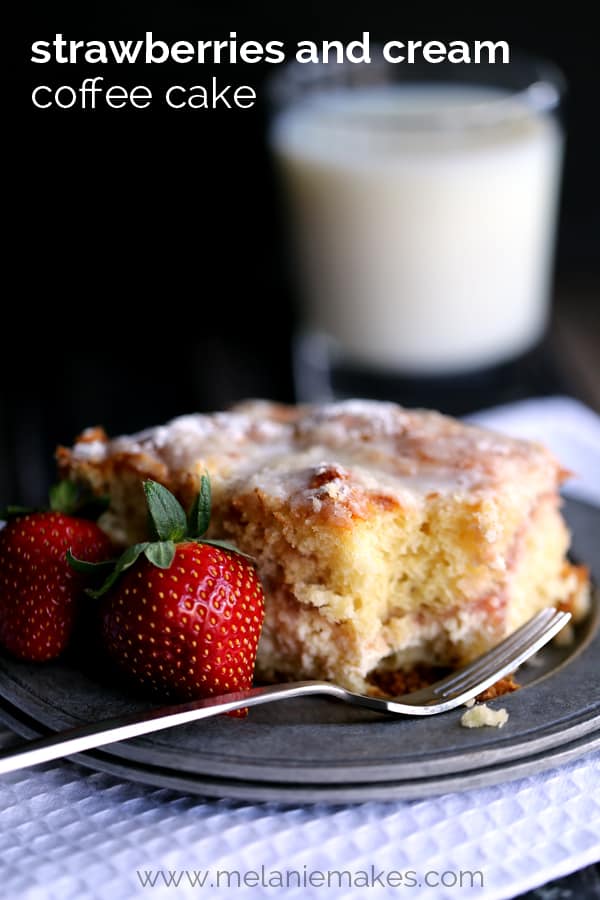 More cake recipes from fellow food bloggers:
Red Wine Chocolate Cake | Life, Love & Sugar
Red Velvet Cookie Cake | Crazy for Crust
Fruity Pebble Crunch Ice Cream Cake | The Gunny Sack