A visual menu of what we'll be eating for dinner each night this week, including links to each recipe with multiple photos for each dish.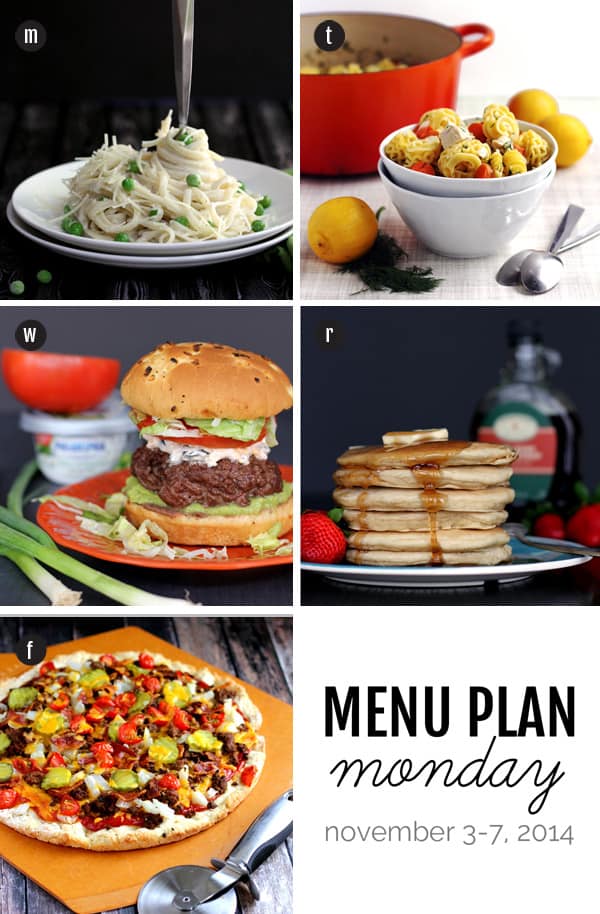 The girls had half of last Thursday and then Friday off of school and the grandparents were in town which made for a nice long holiday weekend. This morning it's back to the routine and I'll admit that I did check the school calendar during breakfast to see when Thanksgiving break starts. Hey, even this mama has to have something to look forward to! I have no doubt the weeks leading up to Turkey Day will absolutely fly by.
In the meantime, here's what we'll be eating this week:
Meatless Monday: Fettuccine and Peas with Whiskey Pepper Cream Alfredo Sauce. One of my absolute favorites and an unbelievably easy meal to start the week off with.
I've selected Monday as a night of the week for our family to eat a meatless meal as it tends to be more budget friendly as well as a friendlier option for the environment. My meat and potato eating husband tends to go along with this idea because I also make him a yummy dessert in addition to his meatless meal. What can I say? I'm nice like that!
Tuesday: Lemon Dill Chicken Noodle Soup. Soup weather is here to stay and I love the bright, fresh flavors of this one!
Wednesday: Seven Layer Taco Dip Burger. Another flavorful – yet easy! – meal for the week. Pair with fries, a salad or even chips and you're good to go!
Thursday: Best Buttermilk Pancakes. My 4 year old carb queen is requesting pancakes even though she had waffles and french toast this weekend. Gotta love her enthusiasm for all things bread!
Friday: Bacon Double Cheeseburger Pizza. The forecast calls for grey and dreary for the weekend. Perfect to stay in and enjoy some pizza and get a game plan together for what we'd like to do the two days we're together. House projects, anyone?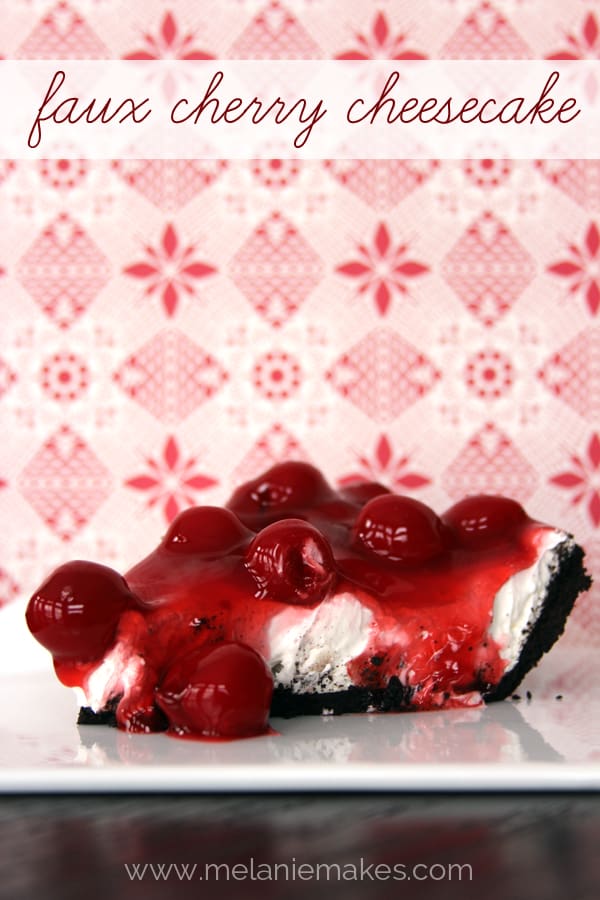 —–
Looking for more recipe ideas? Check out my past menu plans and other recipes I've created.
Subscribe to Melanie Makes to receive my Top Ten Recipes of 2013 eBook FREE.
I'm also linking to I'm An Organizing Junkie's Menu Plan Monday.