A visual menu of what we'll be eating for dinner each night this week, including links to each recipe with multiple photos for each dish.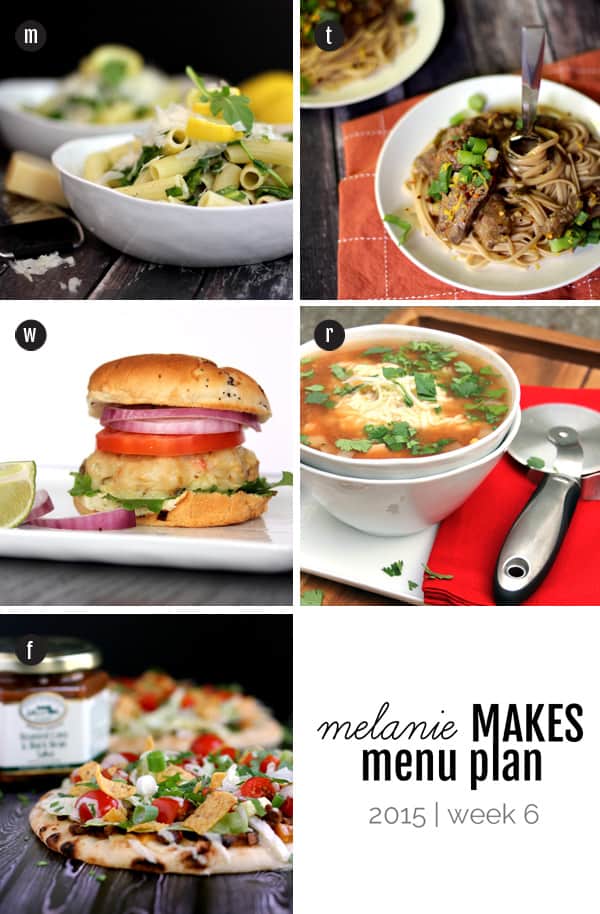 Happy Super Bowl Sunday! Are your appetizers and snacks ready to go? As our team isn't in the big game this year, it's all about the food and simply hanging out watching the game. And you know, the 7-10″ of snow we're supposed to get today. It's definitely the perfect day to stay inside and watch football!
Have you made one of my recipes, snap a photo and share on Instagram using the hashtag #melaniemakes. I love to see what you've been creating in the kitchen! You can also follow me on Instagram, here.
Here's what we'll be eating this week:
Meatless Monday: Lemon Arugula Pasta. Requested by our six year old on a weekly basis. This pasta couldn't be any easier but it's flavor is bright and delicious!
I've selected Monday as a night of the week for our family to eat a meatless meal as it tends to be more budget friendly as well as a friendlier option for the environment. My meat and potato eating husband tends to go along with this idea because I also make him a yummy dessert in addition to his meatless meal. What can I say? I'm nice like that!
Tuesday: Slow Cooker Spicy Orange Beef. I seriously love my slow cooker as it makes life so much easier and this recipe is the hands down winner when compared to take-out.
Wednesday: Chili Chicken Lime Burgers. My version of a Trader Joe's favorite. I can't put into words how much I love this chili lime flavor!
Thursday: Slow Cooker Barbecue Chicken Pizza Soup. Kid friendly and absolutely amazing when topped with a large handful of mozzarella cheese.
Friday: Taco Frito Flatbread Pizza. A local pizzaria has an amazing pizza on their menu for just one month of the year. This is my at-home version of said pizza. So. Good.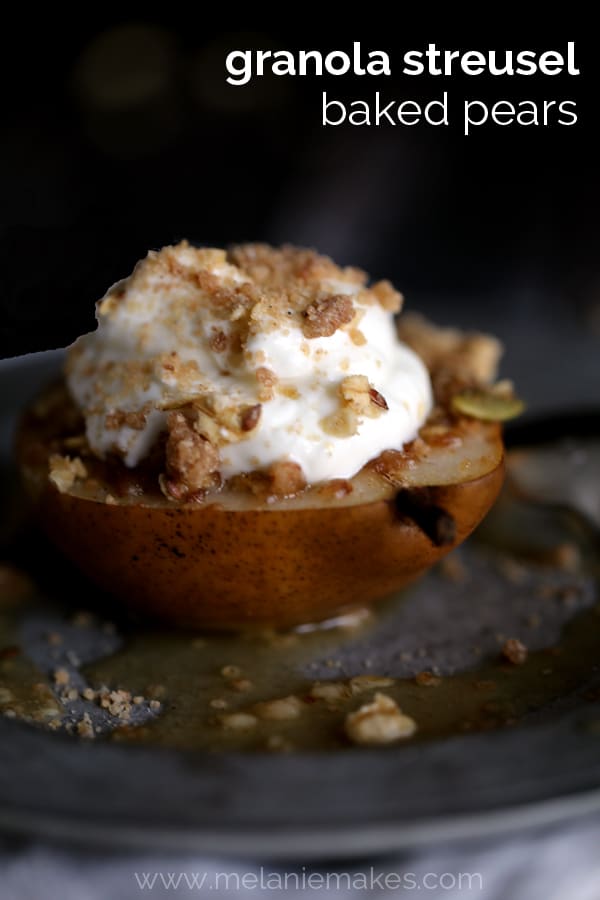 —–
Looking for more recipe ideas? Check out my past menu plans and other recipes I've created.
Subscribe to Melanie Makes to receive my Most Popular Recipes of 2104 eBook FREE.
I'm also linking to I'm An Organizing Junkie's Menu Plan Monday.