A visual menu of what we'll be eating for dinner each night this week, including links to each recipe with multiple photos for each dish.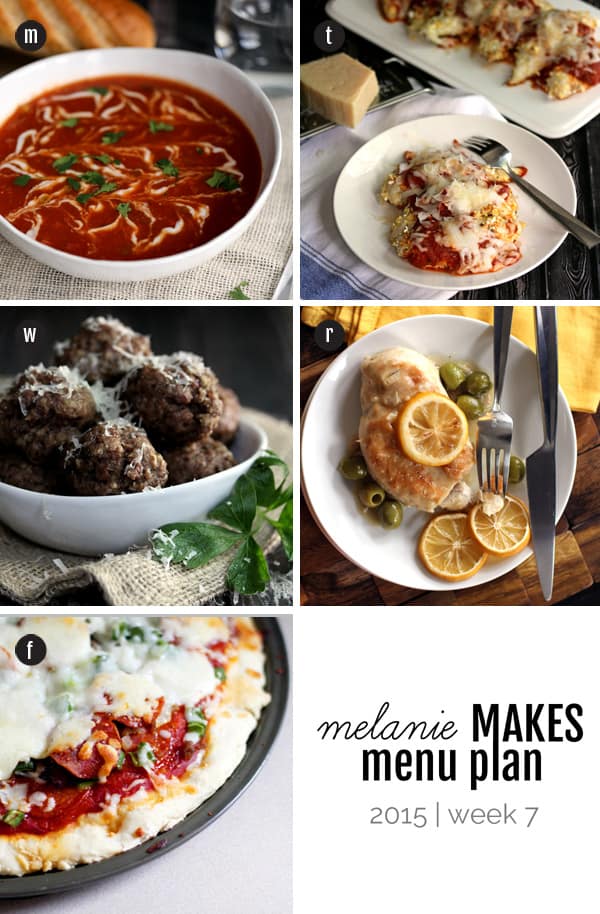 So much going on this week… A four day weekend, house guests, dentist appointments, a few house projects – I'm exhausted thinking about it. Oh, and you know, this baby that's set to arrive a month from today. This definitely calls for an easy week of menu ideas!
Have you made one of my recipes? Snap a photo and share on Instagram using the hashtag #melaniemakes. I love to see what you've been creating in the kitchen! You can also follow me on Instagram, here.
Here's what we'll be eating this week:
Meatless Monday: Roasted Tomato and Green Chile Soup. What better way to start your week than a steaming bowl of soup? Especially when I may or may not add a large – and I do mean large! – handful of shredded cheese to the top.
I've selected Monday as a night of the week for our family to eat a meatless meal as it tends to be more budget friendly as well as a friendlier option for the environment. My meat and potato eating husband tends to go along with this idea because I also make him a yummy dessert in addition to his meatless meal. What can I say? I'm nice like that!
Tuesday: Rosemary Popcorn Crusted Chicken Parmesan. Here's to making dinner time a bit more playful by coating chicken tenders in popcorn!
Wednesday: Spaghetti and Easy Baked Meatballs. Any day is the perfect time for pasta. At least according to me! These Easy Baked Meatballs are exactly as their name implies – easy and baked – ready in no time.
Thursday: Chicken with Roasted Lemons and Green Olives. Wake up your taste buds with this inventive flavor combination! I love roasted everything and lemons are absolutely no exception!
Friday: Pizza with Perfect Pizza Crust. Friday night is pizza night! No matter what toppings we choose, the base is always the same and the end result is delicious.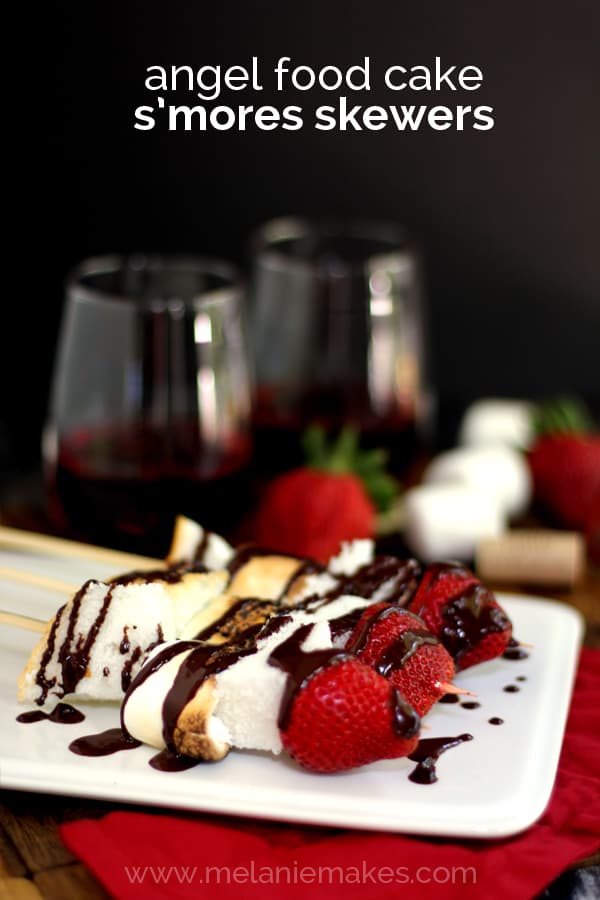 —–
Looking for more recipe ideas? Check out my past menu plans and other recipes I've created.
Subscribe to Melanie Makes to receive my Most Popular Recipes of 2104 eBook FREE.
I'm also linking to I'm An Organizing Junkie's Menu Plan Monday.