I'm stepping back from Melanie Makes for a few weeks to enjoy a maternity leave of sorts with our new arrival. In the meantime, I'm thrilled to be sharing recipes from some of my favorite food bloggers who I'm also lucky enough to call friends. Today, my friend Melissa of Lulu the Baker is sharing an awesome cookie recipe that I'll no doubt soon be filling our jar with!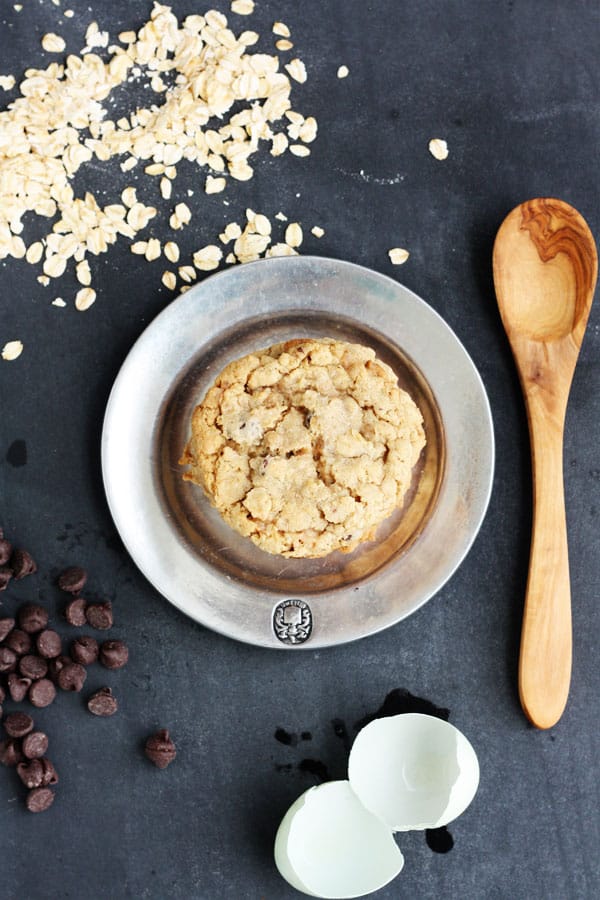 I'm Melissa from
Lulu the Baker
and I'm thrilled to be guest posting for Melanie while she's on a little hiatus to welcome her brand new baby into the world. My fourth little one was born in November, and I know how hectic life gets when a new baby joins the family. We've been trying to spend one quiet evening a week together as a family without soccer practice, TV, or distractions, but our family nights often creep up on us.These cookies were thrown together at the last minute one family night, and they surprised us all by being totally amazing! I sent a few extras to work with my husband the next day, and got a dozen text messages from coworkers asking me for the recipe! I love when we stumble upon a new favorite, and these Oatmeal Toffee Chocolate Chip Cookies are sure to become a family classic!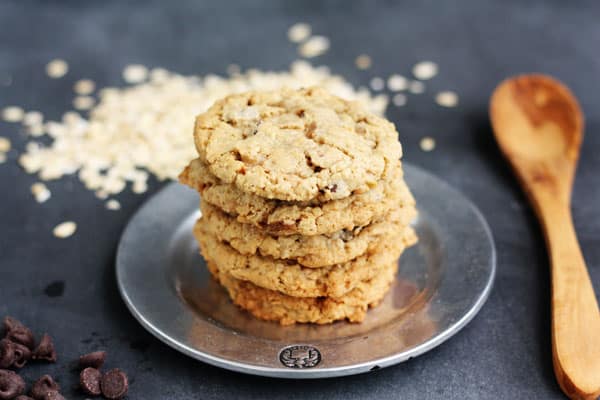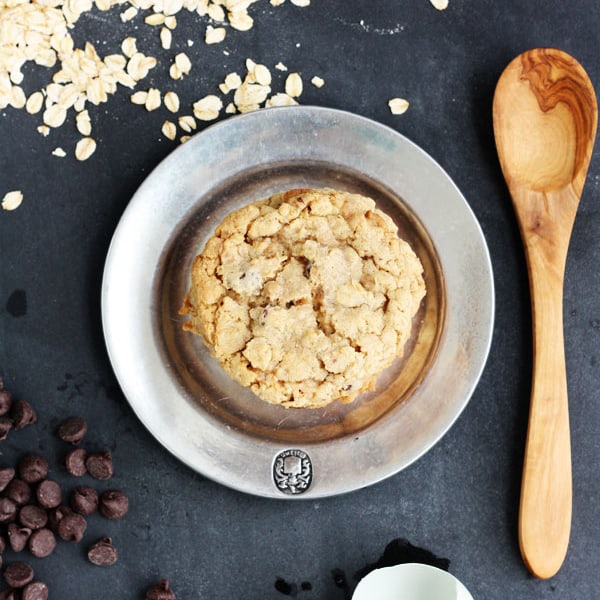 Ingredients
1 cup butter, softened
1 cup sugar
1 cup brown sugar
2 eggs
1 teaspoon vanilla
2 cups flour
1 teaspoon salt
1 teaspoon baking soda
1 teaspoon baking powder
3 cups rolled oats
1 cup chocolate chips
1 cup toffee bits
Instructions
Preheat the oven to 350°F.
Line 3 baking sheets with parchment paper, or spray baking sheets with nonstick spray.
In the bowl of a stand mixer, cream butter and sugars until fluffy, 2-3 minutes. Add eggs and vanilla, and beat to combine.
In a separate bowl, mix flour, salt, baking soda, baking powder, and oats. Add dry ingredients to butter mixture, and beat just until combined.
Stir in chocolate chips and toffee bits and mix until evenly distributed. Scoop into ping pong ball-sized blobs of dough, place 12 per baking sheet, and bake for 11 minutes.
Allow to cool on the cookie sheets for 3-5 minutes, then put cookies on a cool rack.
7.6.4
240
https://melaniemakes.com/blog/2015/04/oatmeal-toffee-chocolate-chip-cookies.html
Melanie Bauer | Melanie Makes
Looking for more cookie recipes?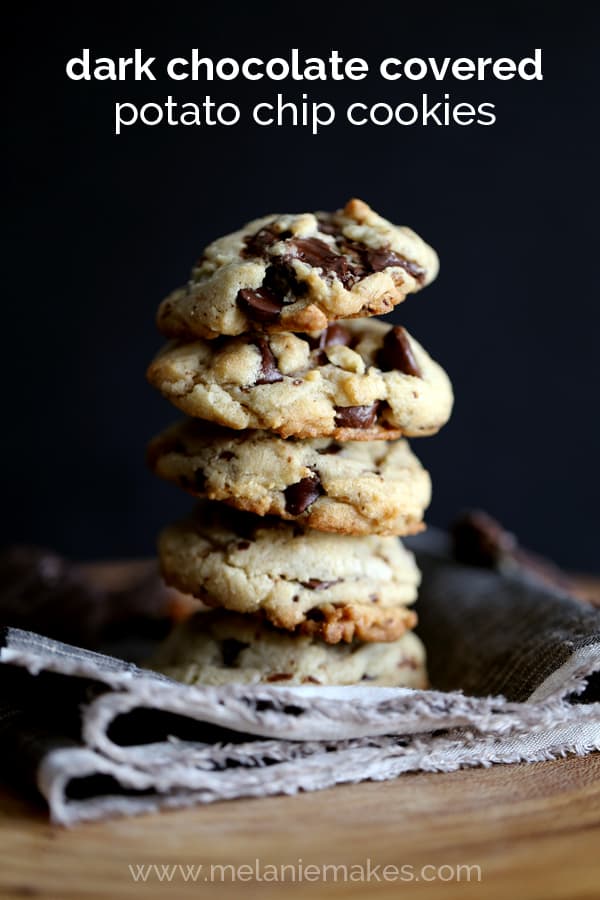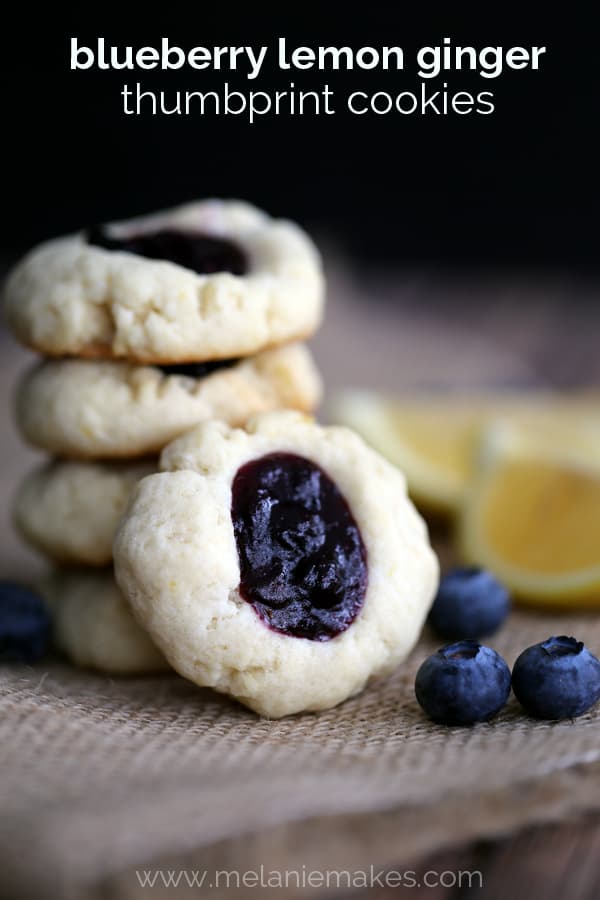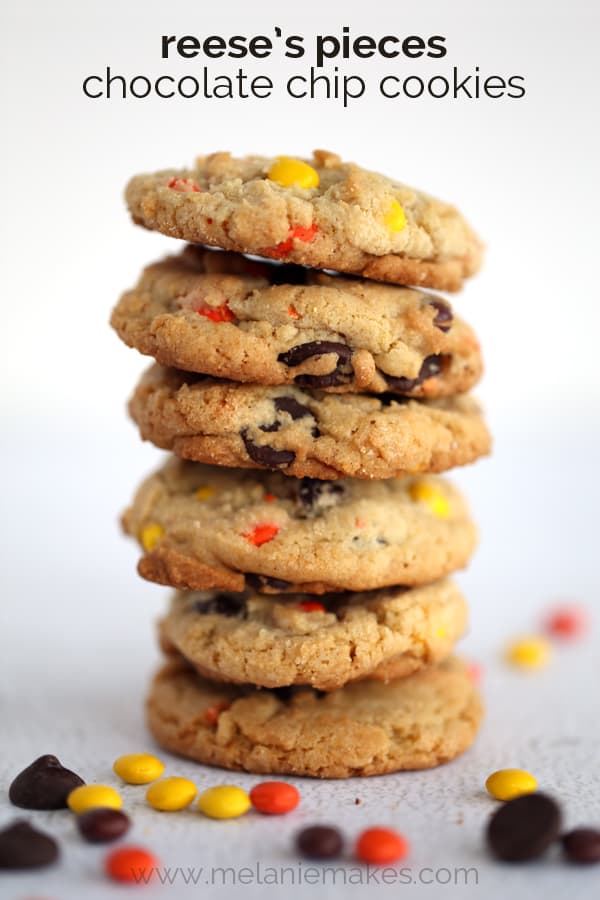 More great recipes from Lulu the Baker:
Breakfast Sandwiches on Cheddar Chive Biscuits
Poppy Seed Chicken Fruit Salad Lettuce Wraps
Homemade Funfetti Cake