These one bowl chewy, Dark Chocolate Coconut Brownies are the perfect indulgent treat. Spiked with coconut extract and spread with a thick layer of chocolate ganache, they're then sprinkled with toasted coconut for the perfect finishing touch. Pour yourself a tall glass of milk, these brownies call for nothing less!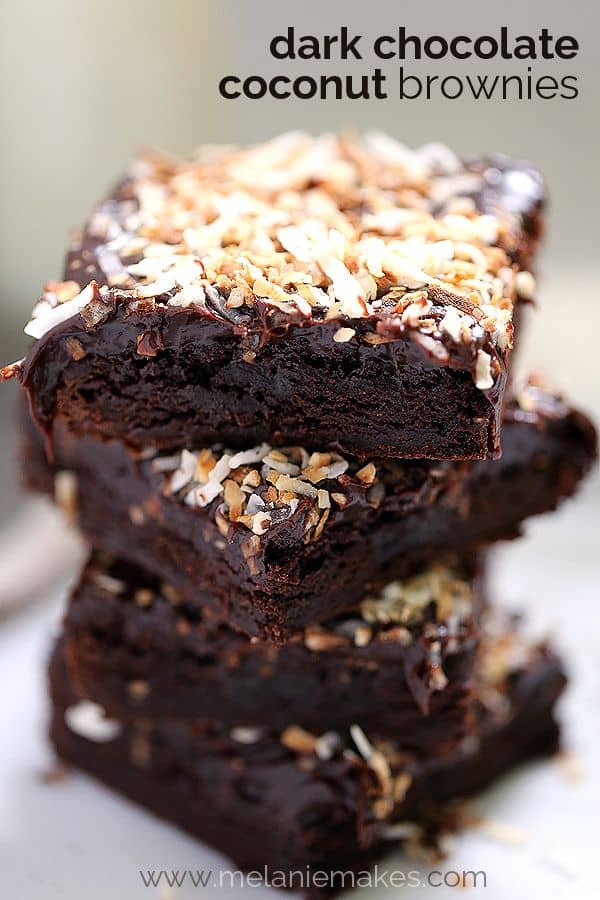 I love having a dessert on hand in our house at all times. In my mind, there's no better way to end the day than with a sweet treat while watching the evening news and preparing for the next day. One of my favorite treats to have on hands is a pan of brownies. A pan never lasts long in our house but they're so easy to prepare that I don't mind making them whatsoever. And these Dark Chocolate Coconut Brownies are definitely a new favorite. Rich, delicious and just a bit different from the norm.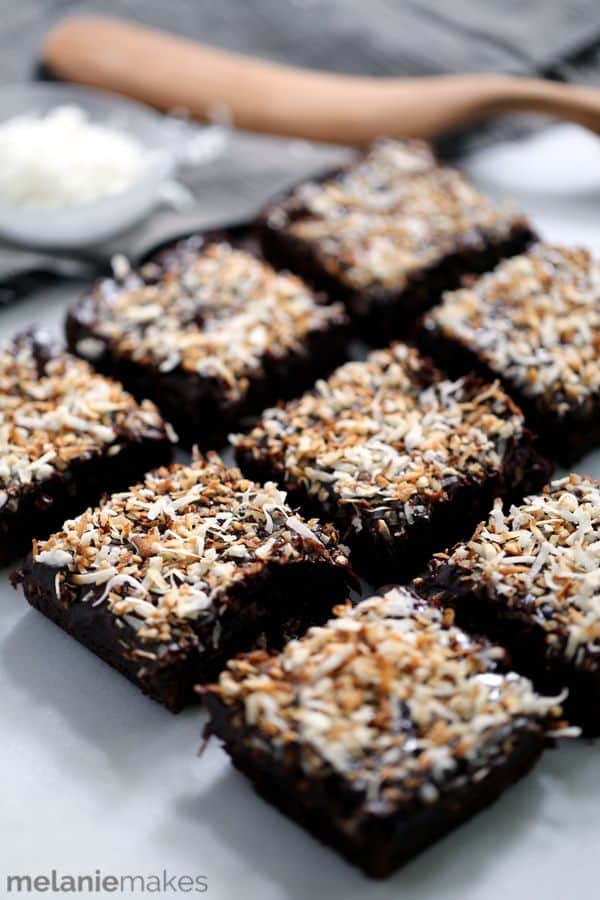 A decadent chewy dark chocolate brownie is spiked with coconut extract to give it just enough flavor but to not make it overpowering. Then, after the brownies are out of the oven and cooled, they're spread with a thick layer of chocolate ganache and sprinkled with toasted coconut. Pour yourself a tall glass of milk, these brownies call for nothing less!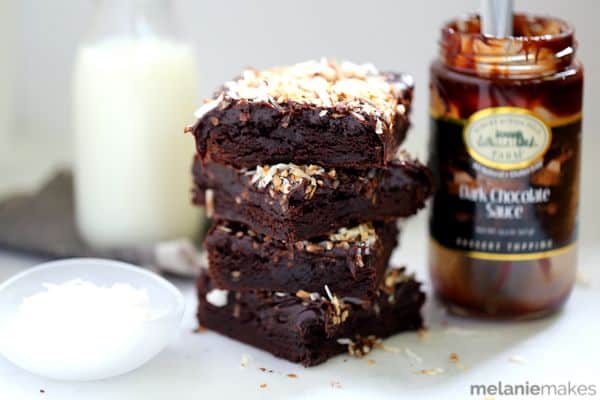 These brownies owe their rich dark chocolate flavor to Robert Rothchild Farm's Dark Chocolate Sauce. It's not only stirred into the brownie batter, but it's then combined with heavy cream to create the amazing, I dare you to not lick the bowl, ganache that covers the top. Made from scratch, this all natural, small batch style chocolate starts with sweet butter, pure chocolate liquor and fresh cream. It is then expertly blended and finished with pure vanilla. Seriously amazing stuff!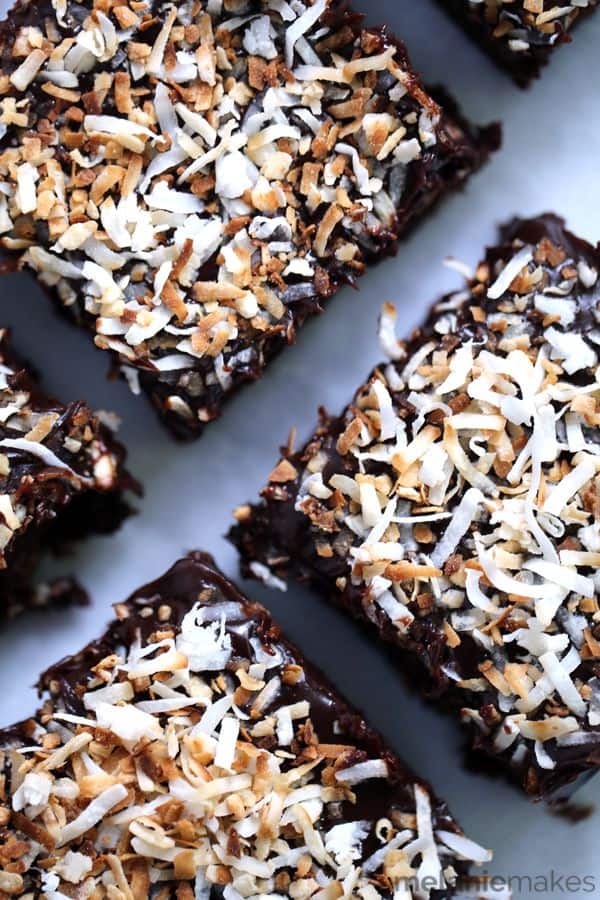 Melanie Bauer
Yields 12 brownies
Dark Chocolate Coconut Brownies
15 minPrep Time
25 minCook Time
40 minTotal Time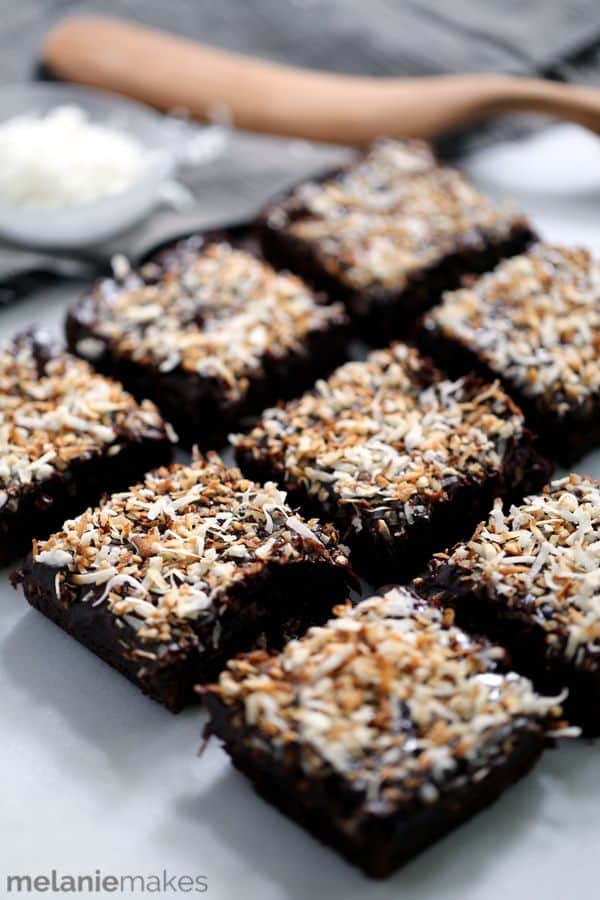 Ingredients
3/4 cup butter
3/4 cup cocoa
14.5 ounces Robert Rothschild Farm Dark Chocolate Sauce , divided
1-2/3 cups sugar
2 eggs
2 teaspoons coconut extract
1-1/3 cups flour
1/2 teaspoon baking powder
1/4 teaspoon salt
3/4 cup heavy cream
1-1/2 cups toasted coconut
Instructions
Preheat oven to 350 degrees.
In a large microwave safe bowl, melt butter in microwave. Stir in cocoa and 1/4 cup Dark Chocolate Sauce.
Add sugar, eggs and coconut extract to bowl and stir to combine.
Stir in flour, baking powder and salt.
Pour batter into greased 9x13 pan..
Bake 23-25 minutes or until a toothpick inserted into middle removes cleanly.
Let cool completely.
In a microwave safe bowl, add remaining Dark Chocolate Sauce and heavy cream. Microwave for one minute. Whisk together until completely combined. Spread evenly over cooled brownies.
Immediately sprinkle toasted coconut over brownies. Place in refrigerator until set.
Store any remaining brownies in refrigerator.
7.6.4
278
https://melaniemakes.com/blog/2015/09/dark-chocolate-coconut-brownies.html
Melanie Bauer | Melanie Makes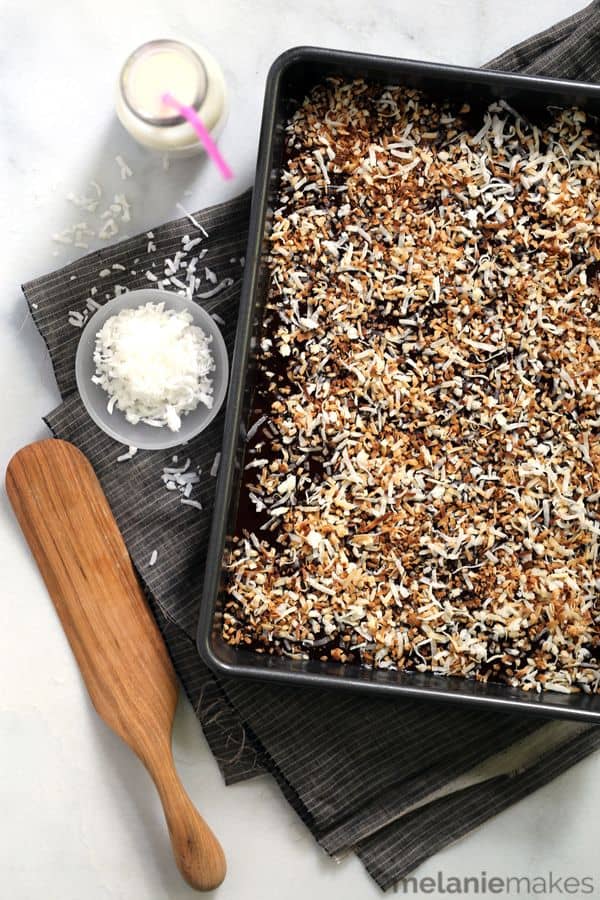 These Dark Chocolate Coconut Brownies are a true treat served direct from the fridge. Cold, indulgent and just waiting to be devoured!
Looking for more great brownie recipes?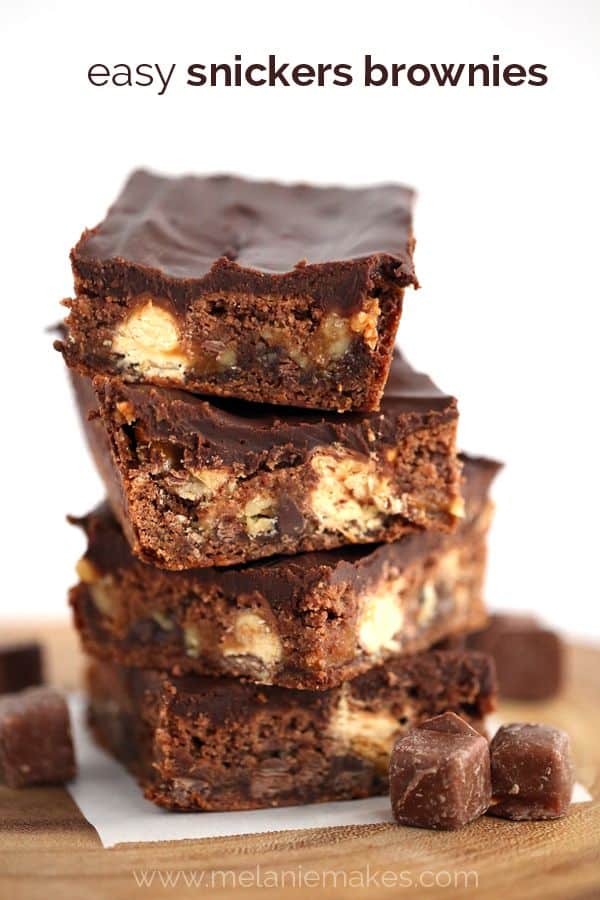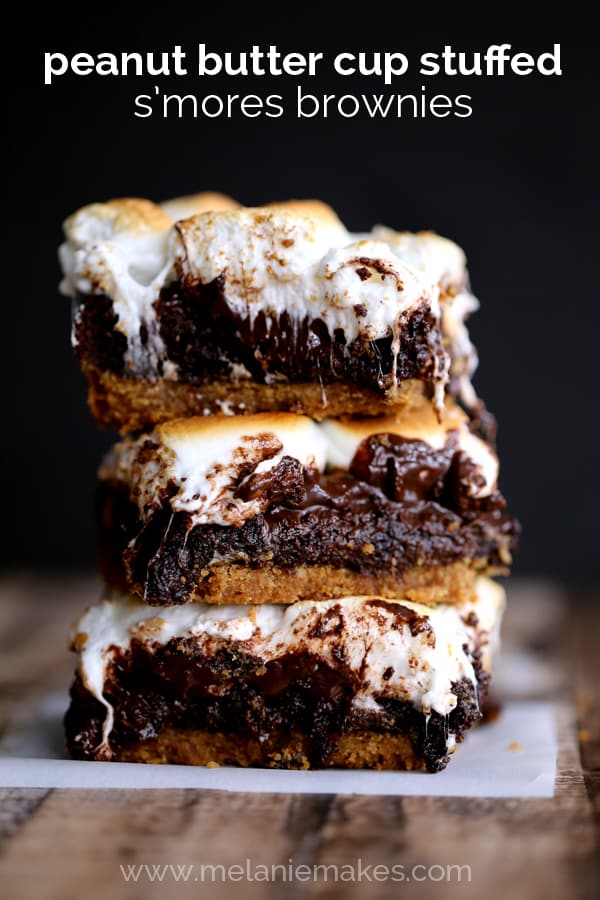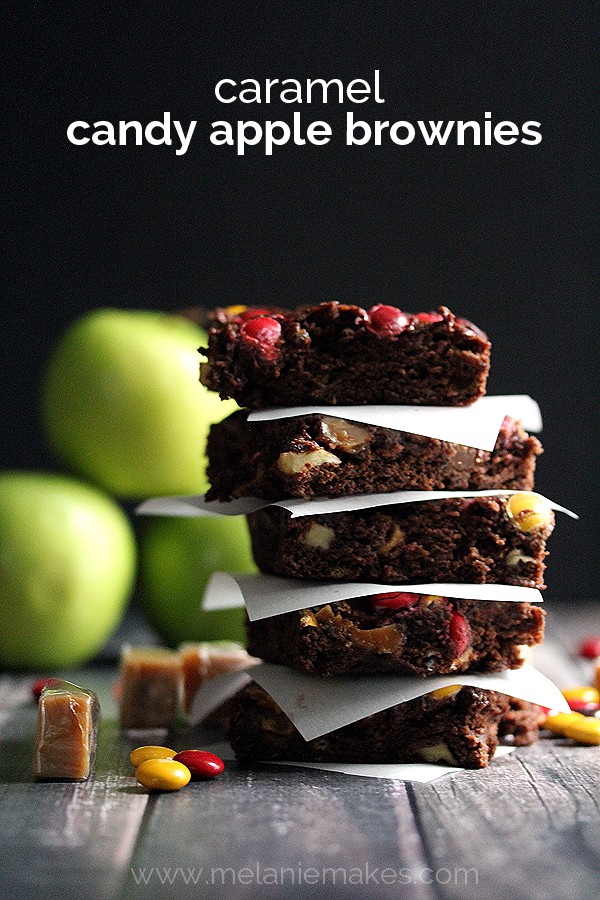 More brownie recipes from fellow food bloggers:
Strawberry Swirl Brownies | Dessert for Two
Brownie Berry Parfait | Jelly Toast
Peppermint Patty Brownies | How Sweet Eats