This Candied Pecan Sour Cream Coffee Cake with Eggnog Cream Filling is the perfect make ahead recipe for a holiday breakfast or brunch. A cinnamon spiked eggnog cream filling is sandwiched between two layers of sour cream coffee cake, studded with candied pecans.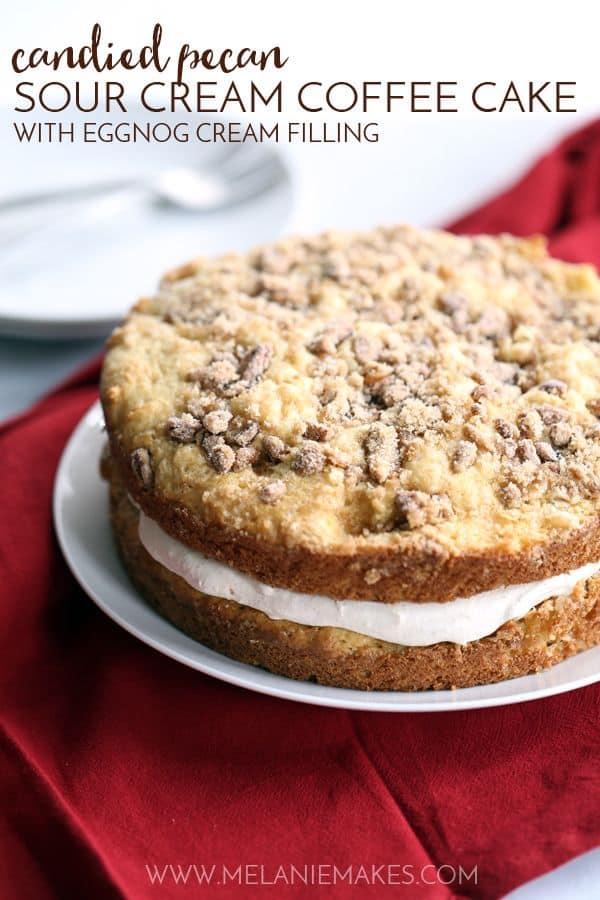 With temperatures in the 60s the past two days, it's hard to believe that Christmas is just a few weeks away. I've mentioned before that I don't do a lot of cooking on Christmas we tend to stay in our pajamas and simply enjoy a day full of family time and the menagerie opening their gifts. First, it's Santa gifts and stockings and then we break for breakfast. Making breakfast ahead of time the day before insures a calm and enjoyable meal for all. And I bet not even Santa himself would ever guess this festive Candied Pecan Sour Cream Coffee Cake with Eggnog Cream Filling was prepped the day before.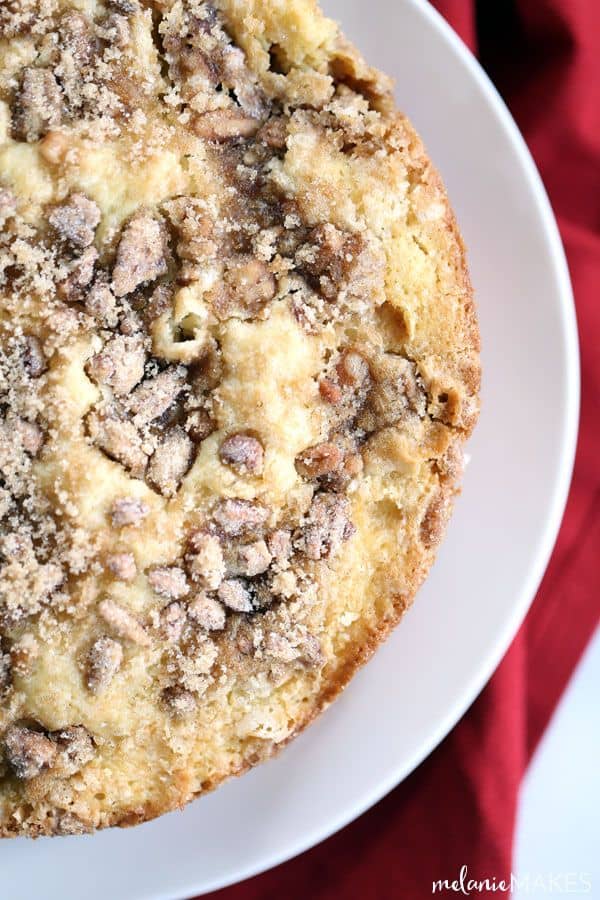 When my friends at the Ohio Poultry Association asked if I'd created a holiday breakfast recipe, I couldn't say yes fast enough. They're some of my favorite people to work with. Almost two years ago I was able to visit an egg production facility with them and I swear it's a topic that I discuss with someone on a daily basis. Such an eye opening experience and I walked away armed with so much information.
Back to breakfast… There's a good chance the eggs you're eating for holiday brunch are from Ohio egg farms! Ohio is the second-largest egg producing state in the nation, producing more than 8.7 billion eggs each year.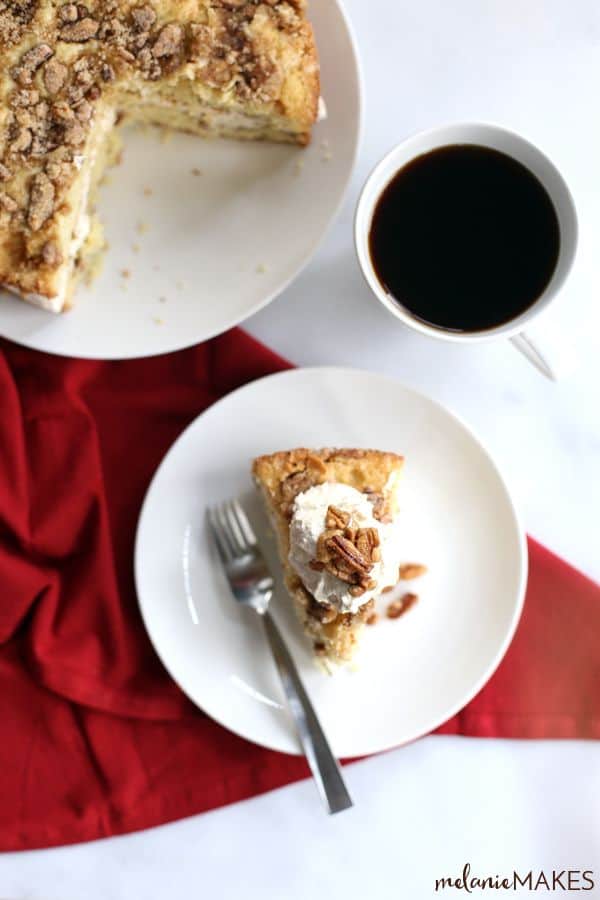 This recipe is a combination of Andy's grandmother's coffee cake recipe and a frosting recipe of his mom's. I mashed the two together to create a one of a kind holiday-worthy breakfast. A cinnamon spiked eggnog cream filling is sandwiched between two layers of sour cream coffee cake, studded with candied pecans. Each component can be made the day before so that on Christmas morning, the cake can be assembled and brought to the table to those eagerly awaiting their first bite.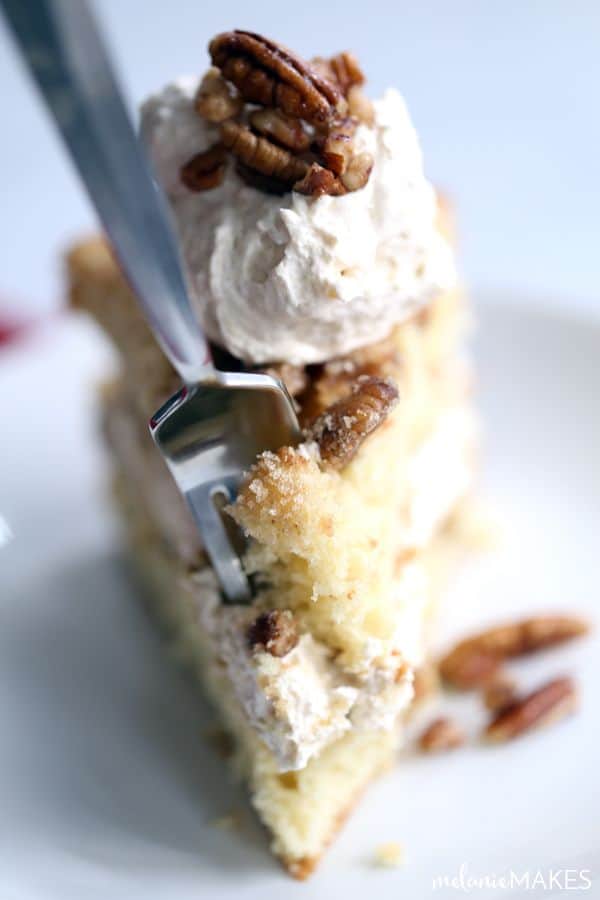 Melanie Bauer
Yields 8 slices
Candied Pecan Sour Cream Coffee Cake with Eggnog Cream Filling
20 minPrep Time
20 minCook Time
40 minTotal Time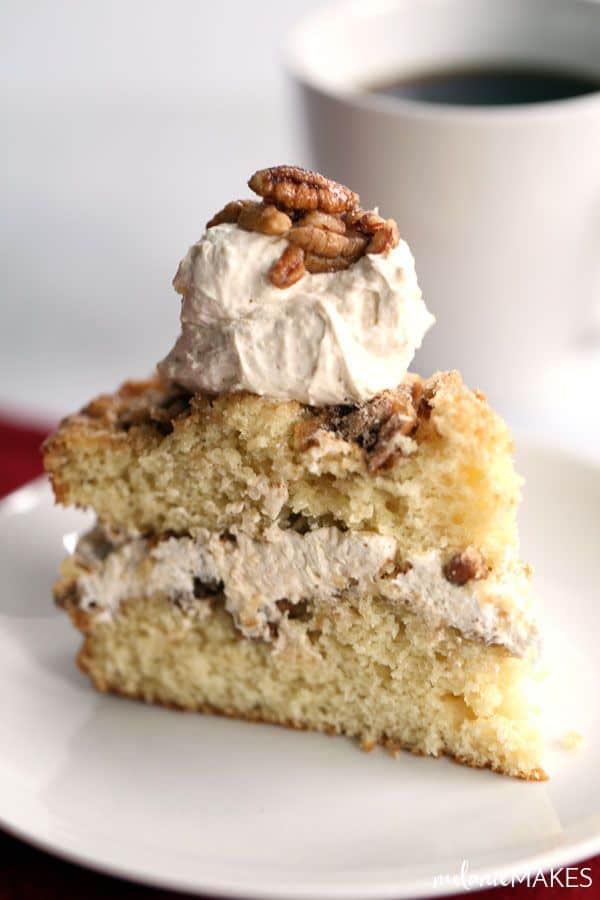 Ingredients
Candied Pecans

3 tablespoons brown sugar
3 teaspoons water
1/4 teaspoon vanilla
1/4 teaspoon salt
2 cups chopped pecans

Sour Cream Coffee Cake

2 cups flour
1-1/4 teaspoons baking powder
1 teaspoon baking soda
1 teaspoon salt
1/2 cup butter, softened
1 cup sugar
2 eggs
1 teaspoon vanilla
1 cup sour cream
1/3 cup brown sugar
1/4 cup sugar
1 teaspoon vanilla

Eggnog Cream Filling

1-1/4 cups eggnog
3.4 ounce box instant vanilla pudding
2 teaspoons cinnamon
8 ounces whipped topping
Instructions
Candied Pecans

In a small bowl, stir together brown sugar, water, vanilla and salt.
In a large skillet over medium heat, add pecans and toast until pecans are fragrant, about 2-3 minutes.
Pour sugar mixture over pecans, stirring constantly for one minute and nuts are evenly coated.
Pour pecans onto parchment and allow to cool completely.

Sour Cream Coffee Cake

Preheat oven to 350 degrees.
In a large bowl, whisk together flour, baking powder, baking soda and salt.
In the bowl of an electric mixer, cream together butter and sugar until fluffy.
Add eggs one at a time, beating well after each addition. Add vanilla and mix until combined.
Add flour mixture alternately with sour cream to butter mixture. Mix after each addition until batter is smooth.
Divide batter evenly between two greased 9" round baking pans.
In a small bowl, stir together 1/3 cup brown sugar, 1/4 cup sugar, 1 teaspoon vanilla and 1 cup of candied pecans.
Divide nut mixture evenly, sprinkling half over each cake round.
Bake for 15-20 minutes or until set.
Allow to cool completely before assembling coffee cake.

Eggnog Cream Filling

In a medium bowl, whisk together eggnog, instant pudding and cinnamon. Let sit for 5 minutes.
Fold in whipped topping.

To Assemble Coffee Cake

Place one cake round on serving plate and top with half of Eggnog Cream Filling, spreading evenly to edges of cake.
Place second cake layer on top of filling.
Serve wedges of cake with a dollop of additional Eggnog Cream Filling and candied pecans.
7.6.4
299
https://melaniemakes.com/blog/2015/12/candied-pecan-sour-cream-coffee-cake-with-eggnog-cream-filling.html
Melanie Bauer | Melanie Makes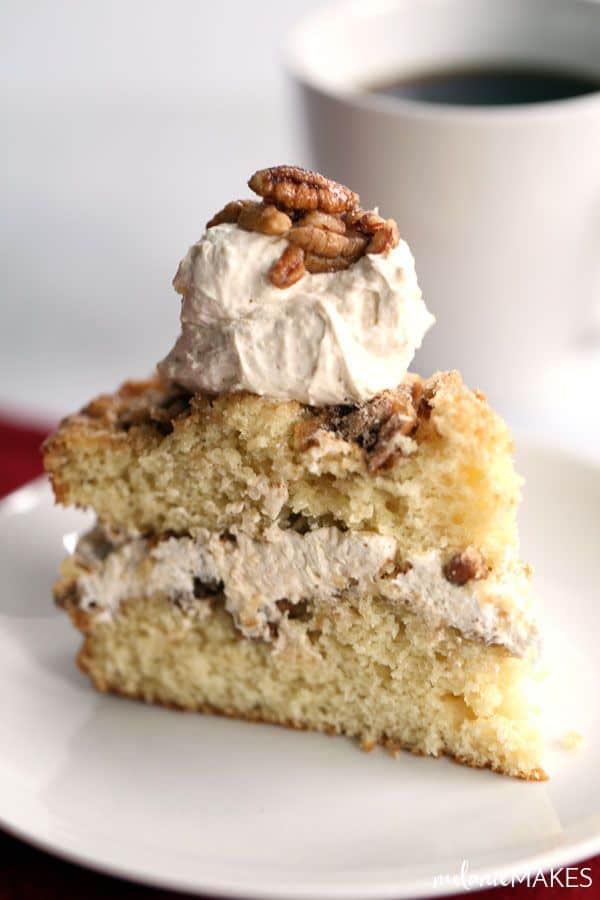 To make your Candied Pecan Sour Cream Coffee Cake even more special, each slice is then topped with an extra dollop of eggnog cream filling and a sprinkle of candied pecans. Christmas morning breakfast happens just once a year, that extra dollop is totally justified, don't you think? (This is where you nod your head yes.)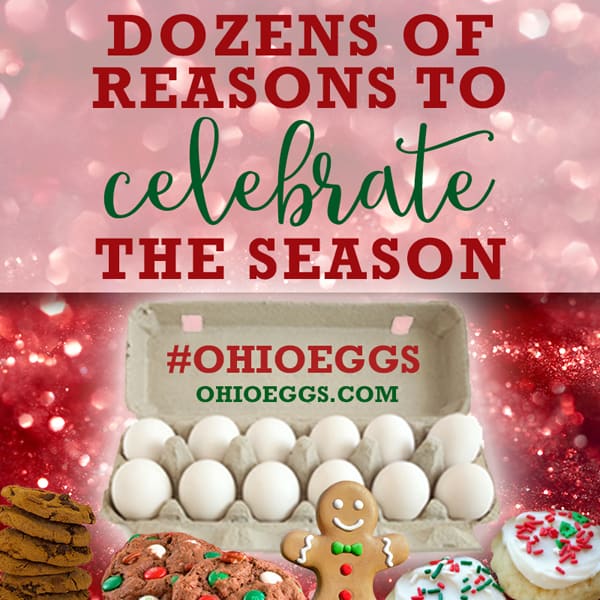 Visit OhioEggs.com and follow the Ohio Poultry Association on Facebook, Twitter, Pinterest and Instagram for more holiday recipes, holiday baking ideas and egg safety tips.
Looking for additional holiday breakfast or brunch recipes?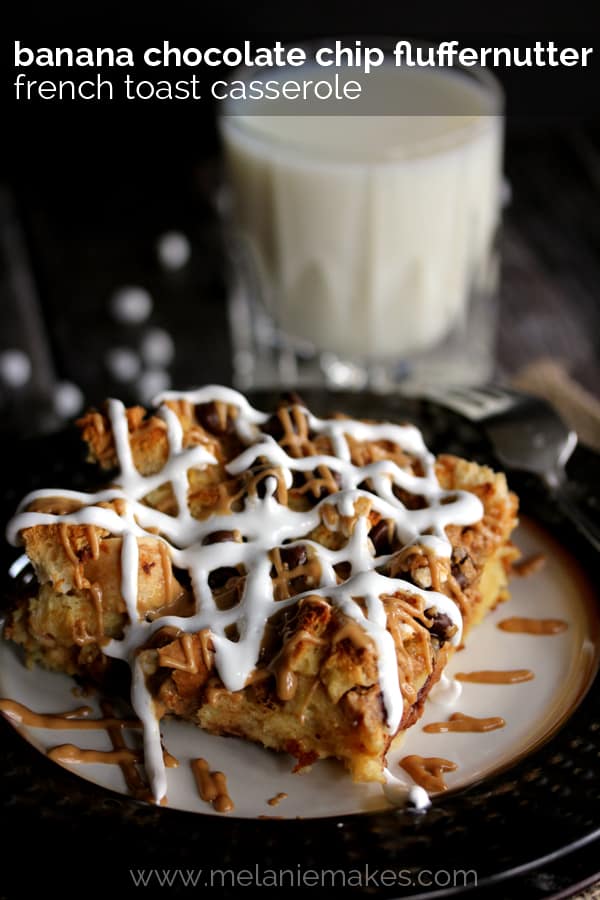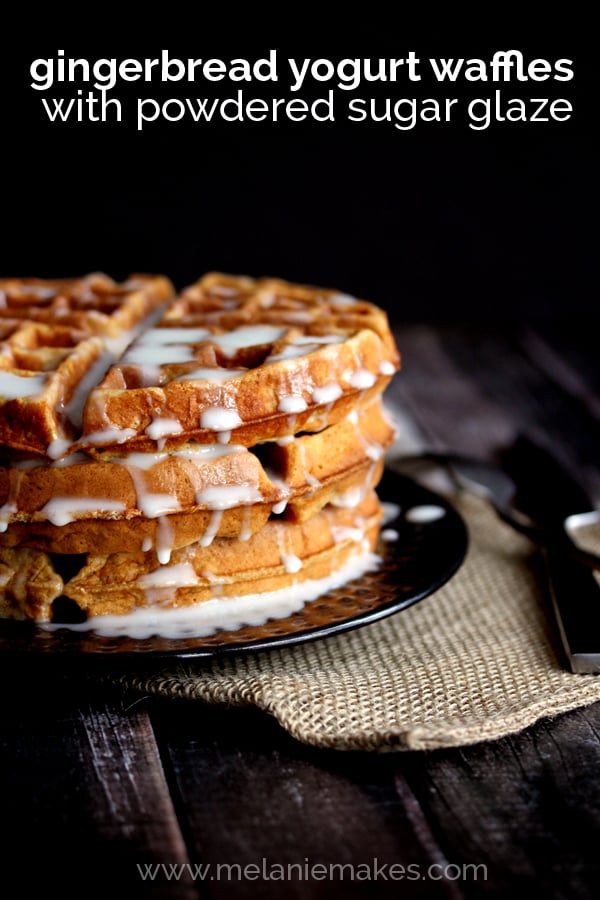 —–
I was compensated by the Ohio Poultry Association to create a holiday breakfast recipe featuring eggs. As always, all thoughts and opinions are my own. Thank you for supporting this sponsor that allows me the opportunity to create content, such as this, for Melanie Makes.