This three ingredient Dark Chocolate Hazelnut Spread will make your store bought jars a thing of the past. Absolutely delicious on toast, fruit or straight out of the jar with a spoon, this spread can do no wrong!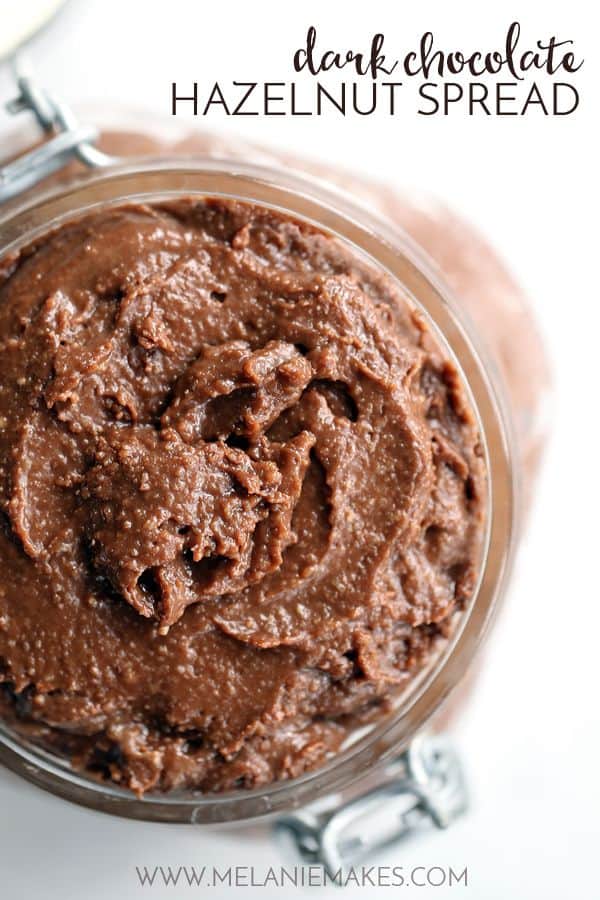 About once a month, or when my husband's call schedule allows, he'll let me get an extra hour of sleep. While I'm enjoying a few extra moments to myself, he's corralling the menagerie and letting them watch an episode of Wild Kratts or Curious George and then starting breakfast for them. That's usually where I happen to enter the picture, finding them all around the dining room table with pieces of toast slathered in Nutella.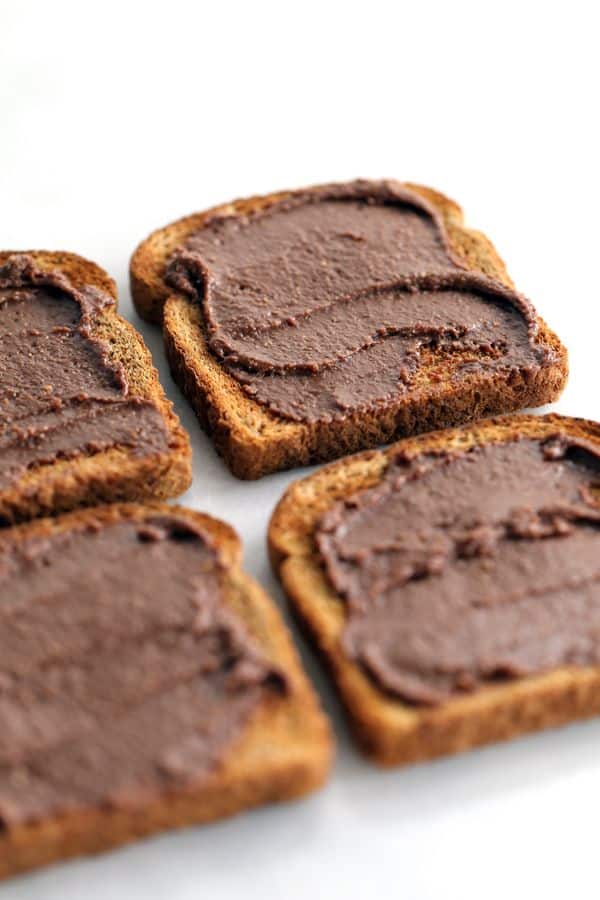 While I love the memories that they're making, I didn't necessarily love the sugar laden toast they were eating. So of course, I had to come up with my own Dark Chocolate Hazelnut Spread. So now I'll be at breakfast even if I'm actually fast asleep upstairs. Mama needs some rest!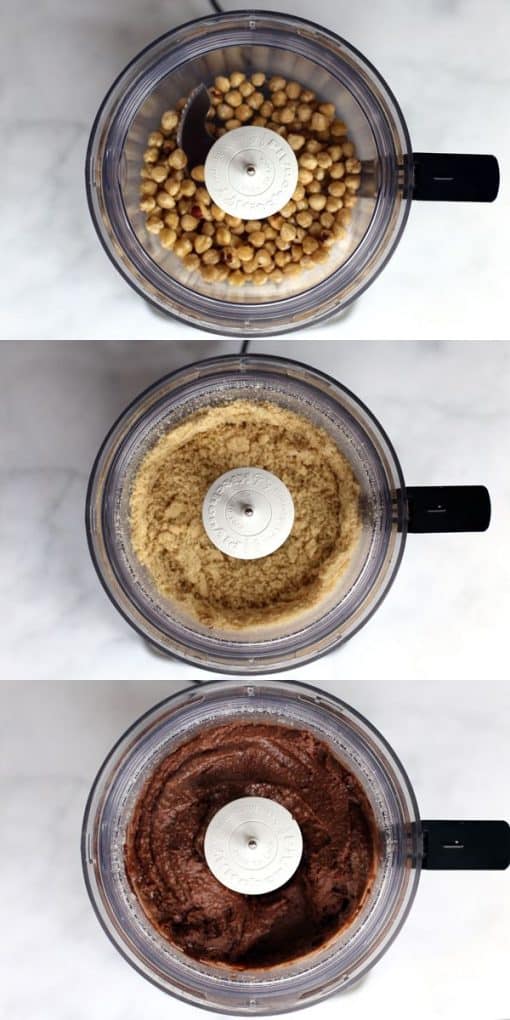 For this recipe, start by simply adding skinned hazelnuts to the small work bowl of my KitchenAid food processor. Process the hazelnuts on high speed for approximately one minute or until they reach an almost paste-like consistency. This is where you get creative control of the recipe! If you like your spread ultra-smooth, process for additional time. If you like to see small pieces of hazelnut in your spread, similar to a crunchy peanut butter, don't process quite so long.
You'll then add a can of sweetened condensed milk and a cup of melted dark chocolate to the Food Processor and process until well combined. The mixture will be quite thick, so quick pulses are the key to combine the spread easily. I chose to use dark chocolate chips because I didn't want the spread to be quite so sweet. Dark chocolate is considered the healthier alternative to milk and white chocolates, and it's also my favorite!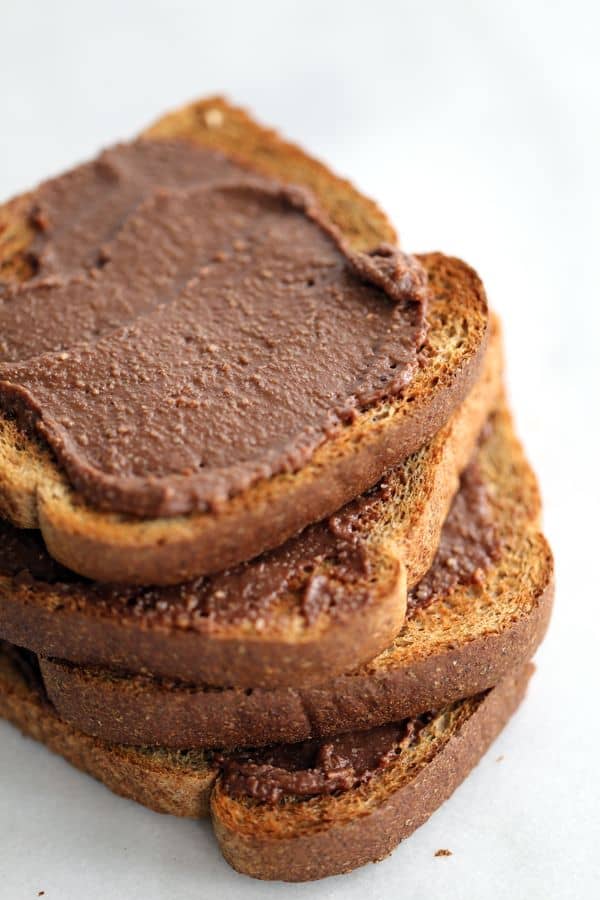 Melanie Bauer
Yields 2 cups
Dark Chocolate Hazelnut Spread
10 minPrep Time
10 minTotal Time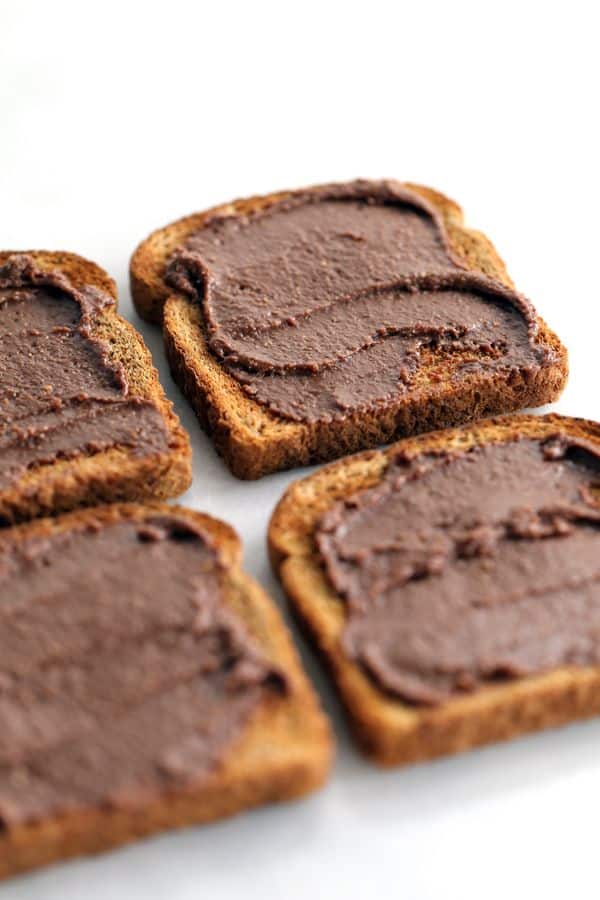 Ingredients
1 cup dark chocolate chips
1 1/2 cups hazelnuts, skinned
1 (14-ounce) can sweetened condensed milk
Instructions
i]Click [here for the instructions for this recipe as part of my contributing post for the KitchenAid blog.[/i]
7.6.4
324
https://melaniemakes.com/blog/2016/04/dark-chocolate-hazelnut-spread.html
Melanie Bauer | Melanie Makes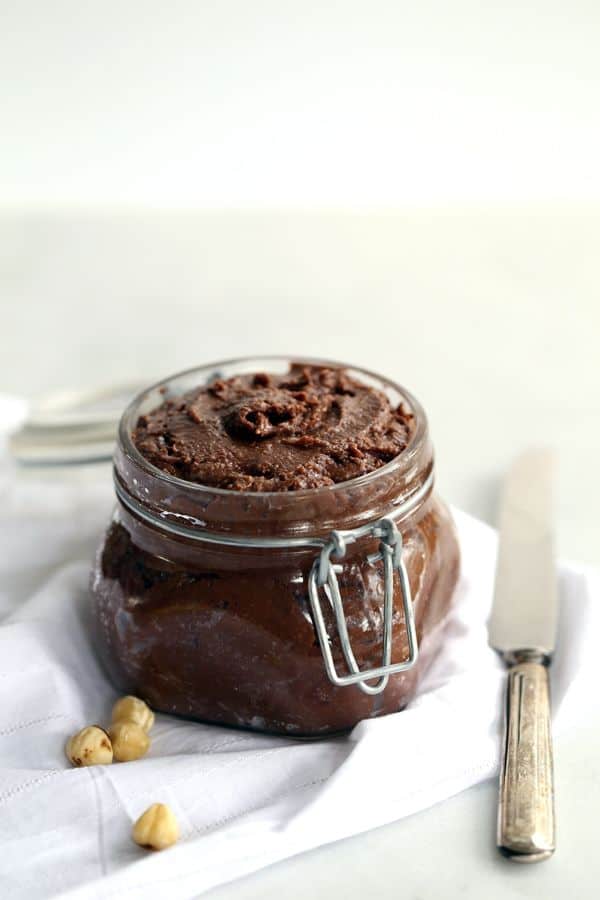 Not only is this Dark Chocolate Hazelnut Spread absolutely delicious on toast, fruit or straight out of the jar with a spoon, – not that I would know anything about that! – but I'm thinking it would also make an awesome teacher, neighbor or hostess gift. I mean, imagine the joy you could spread by passing out jars of this deliciousness! No pun intended.
—–
I was compensated by KitchenAid to create a recipe featuring their product. As always, all thoughts and opinions are my own. Thank you for supporting this sponsor that allows me the opportunity to create content, such as this, for Melanie Makes.