Each and every recipe that will be gracing our table this Thanksgiving.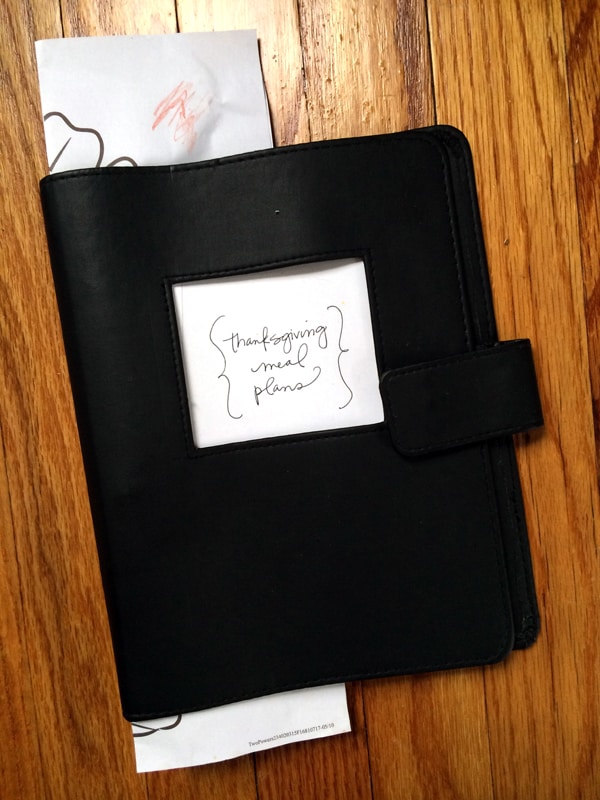 I finally got a free second to jot down our Thanksgiving menu. I have a binder that includes every menu that I've created since 2006. (That drawing peaking out of the top and bottom? Colored by our eight year old at her first or second Thanksgiving.) That means this year marks my 10th year of celebrating the holiday in our home. The first menu contained seven dishes, while this year I'm up to ten. I'm ambitious, if nothing else.
Here's what I'll be making this year, our first Colorado Thanksgiving:
Citrus Rubbed Turkey with Cider Gravy – A recipe originally from Martha Stewart's Everyday Food magazine which I absolutely loved. This has been the recipe that I've used for the last four years. I'm not a gravy person, but this one is delicious.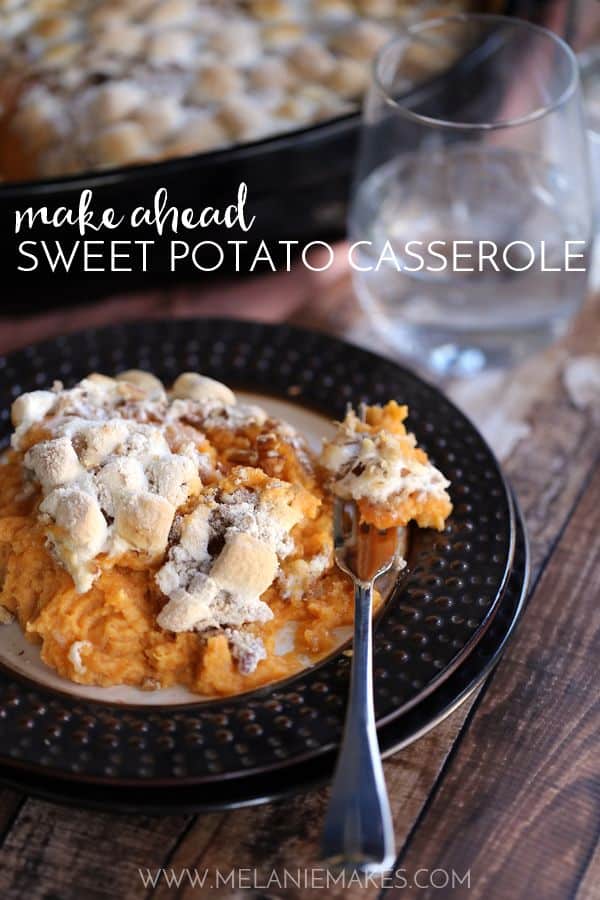 Make Ahead Sweet Potato Casserole – Love that I can make this earlier in the day and that it then can sit at room temperature while I'm baking other things. It's also a testament in will power to try and NOT swipe any marshmallows from the top!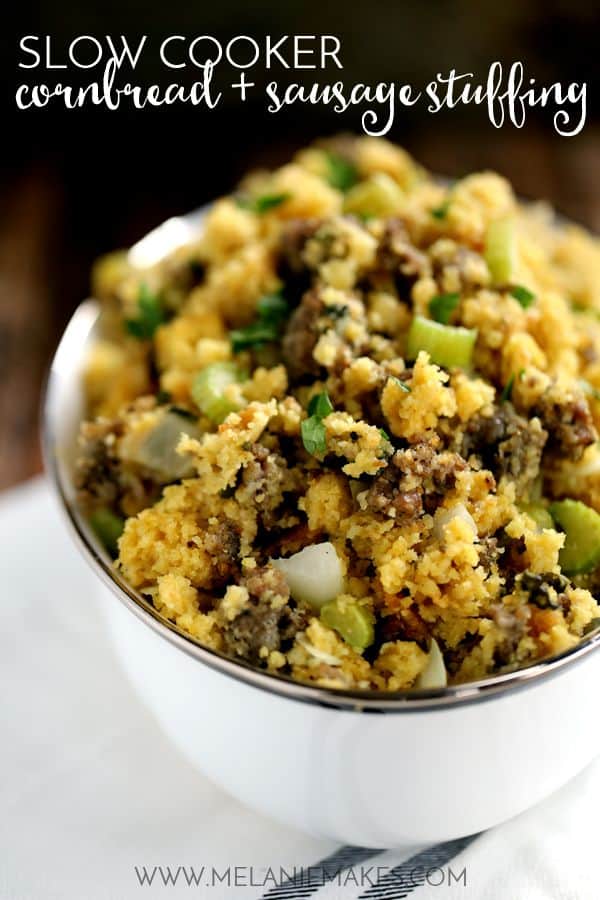 Slow Cooker Cornbread and Sausage Stuffing – Another way to save oven real estate on the big day! So, so easy. Forget the boxed stuff and make it from scratch!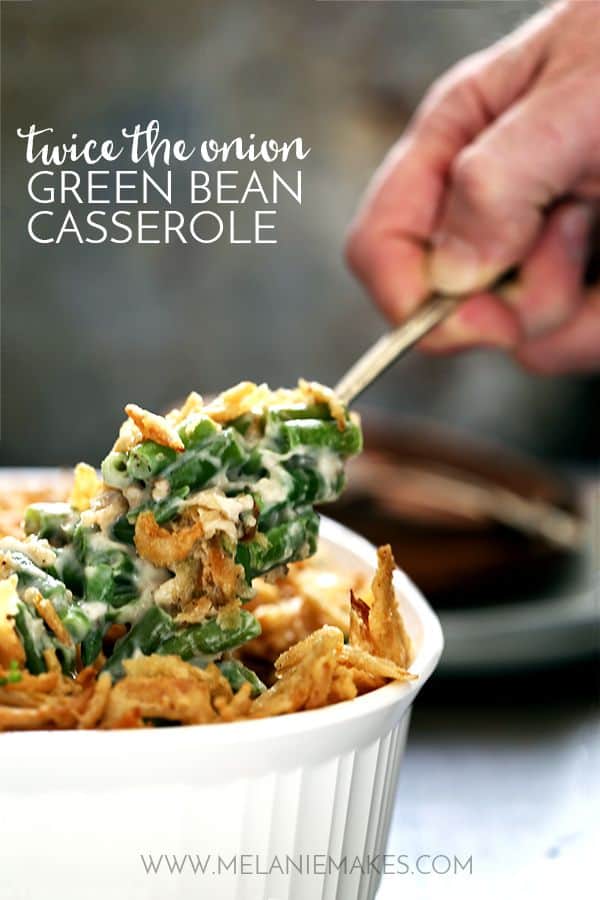 Twice the Onion Green Bean Casserole – Can't tell you how much we love these! Double the amount of French fried onions makes for a truly memorable side dish!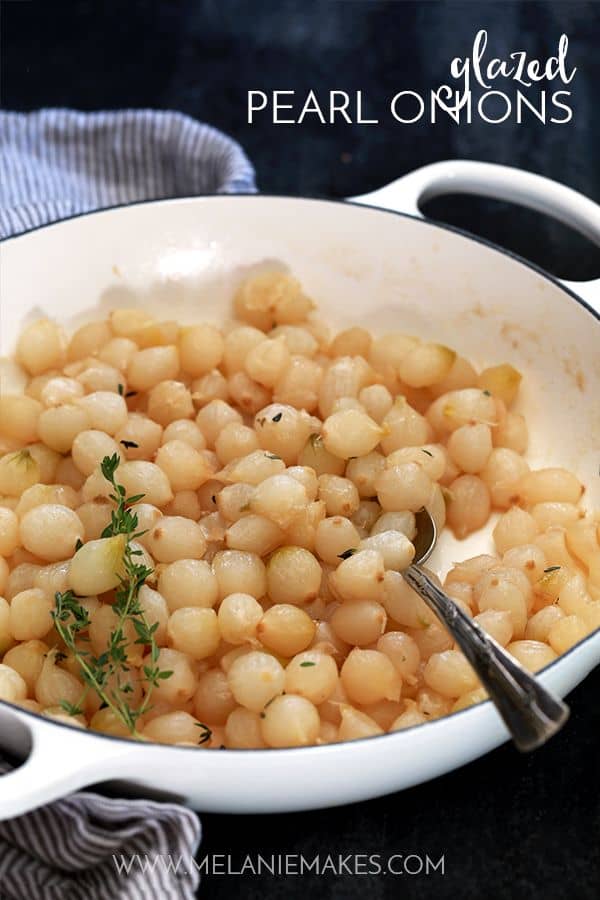 Glazed Pearl Onions – The only new addition to this year's feast! So easy and yet it's hard to keep from grabbing them directly from the pan as they cook. Sugary, buttery, thyme-y goodness!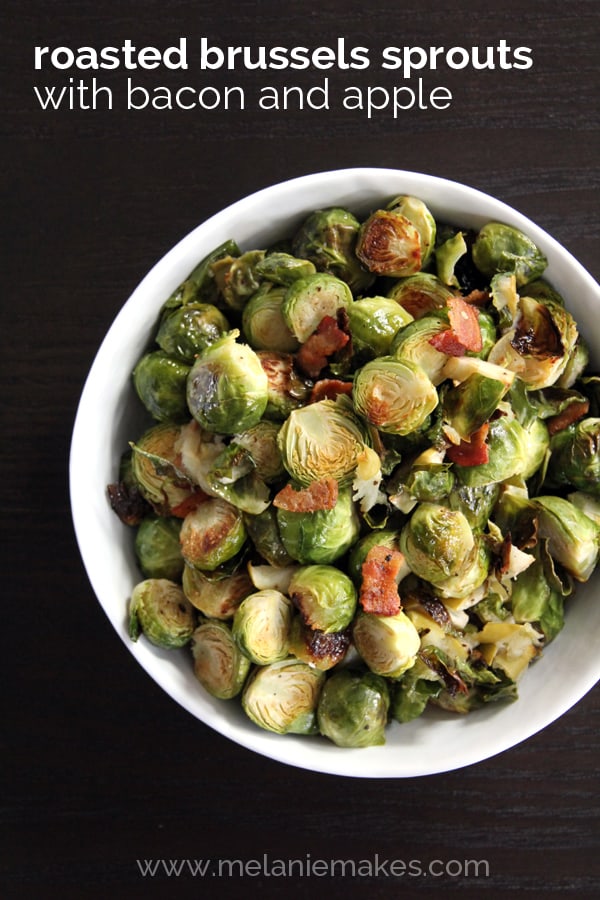 Roasted Brussels Sprouts with Apple and Bacon – Going on it's 10th year of being at our holiday table and still going strong! These can be made ahead as well, are you sensing a theme here?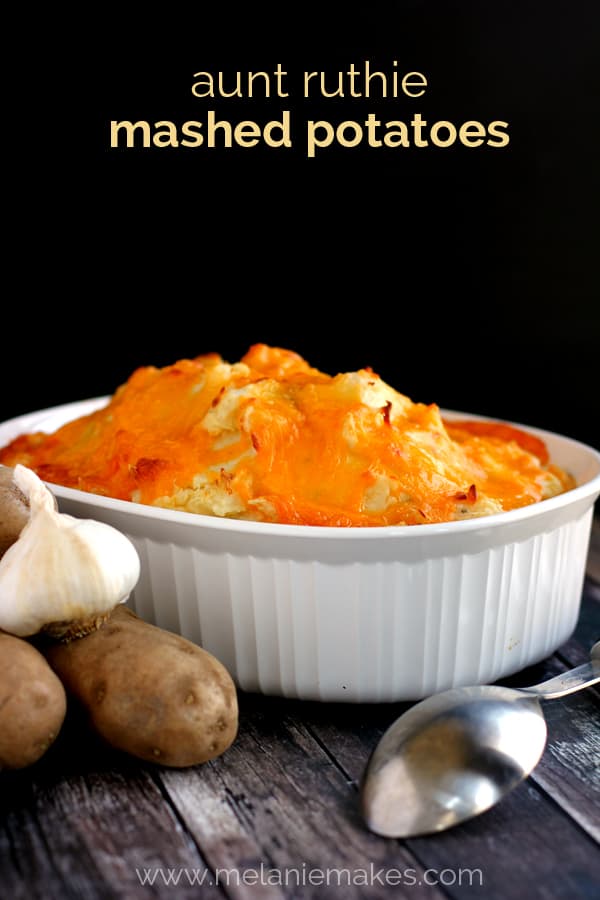 Aunt Ruthie Mashed Potatoes – It's not Thanksgiving without these amazing mashed potatoes at our table! Total comfort food and almost always the first of the side dishes to disappear.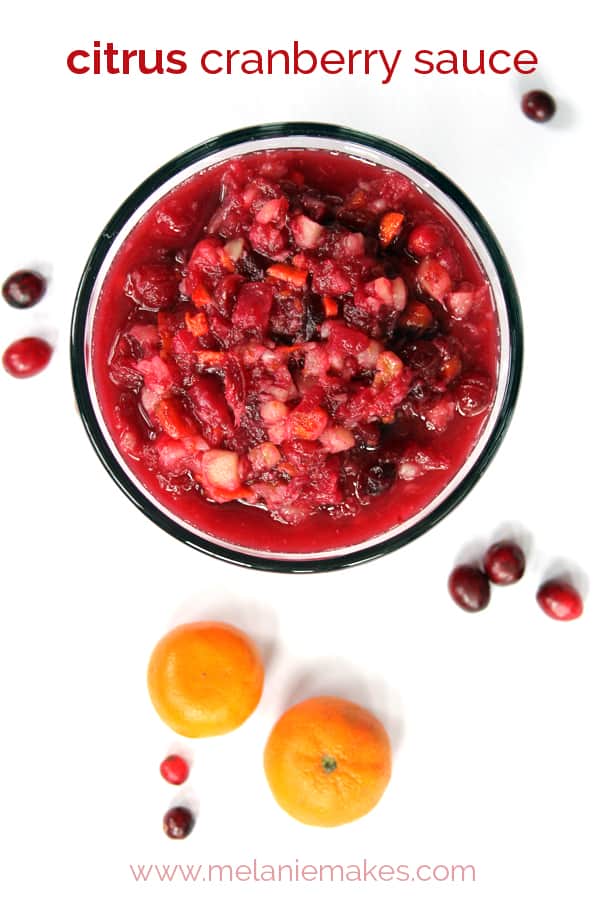 Citrus Cranberry Sauce – A recipe that I've made every year but the very first and only because it hadn't been shared with me yet! Leftovers are delicious on waffles and pancakes – even ice cream!
Honey Maple Roasted Carrots – Created by the sweetest woman you'll ever hope to meet. My friend, Chris, has outdone herself with these delicious veggies!
Make Ahead Butterhorns – My friend Courtney makes me feel like an absolute bread master with these pillowy rolls! An absolute family favorite.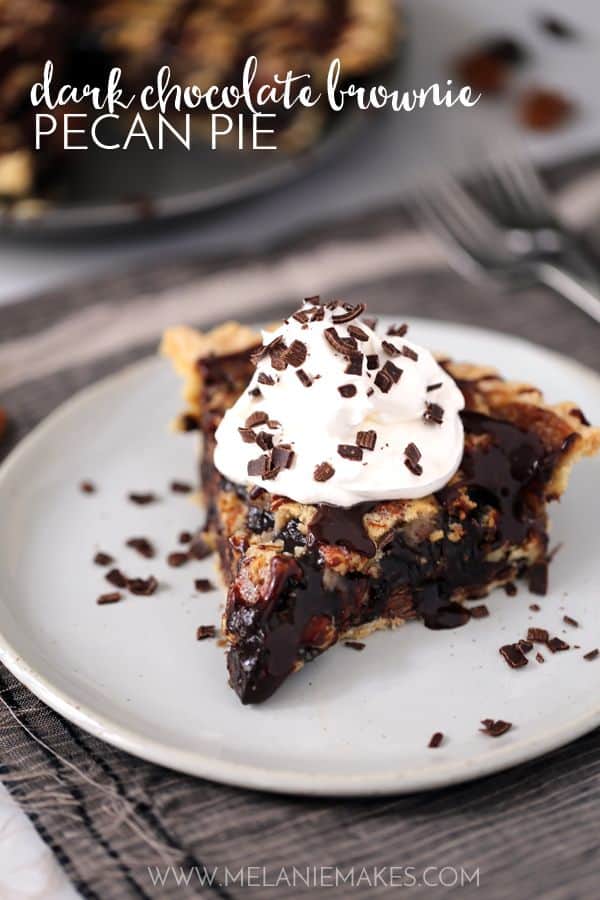 Dark Chocolate Brownie Pecan Pie – It's a good thing this recipe makes two pies as they're devoured quickly! So rich and decadent!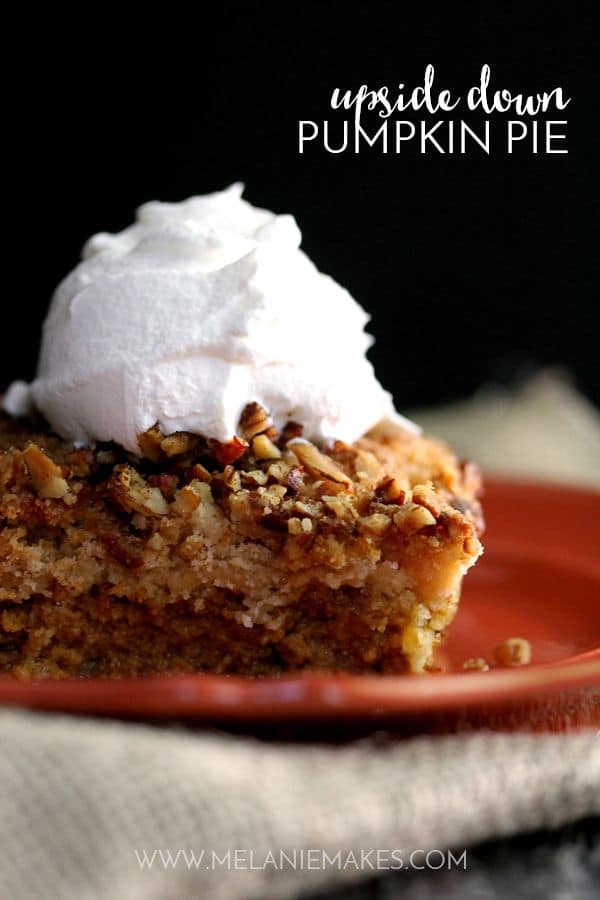 Upside Down Pumpkin Pie – I've enjoyed this for Thanksgiving for as long as I can remember. Regular pumpkin pie I can do without, but this dessert? It's a must! This year I also created a German Chocolate Upside Down Pumpkin Pie as well. I seem to have a thing for chocolate…
Apple Pie – I always ask my mother-in-law to bring this dessert staple as it's my husband's favorite and why mess with a good thing?