A visual weekly family menu plan including six meals, a breakfast, side dish and two dessert ideas. Each featured recipe includes multiple photos for each dish.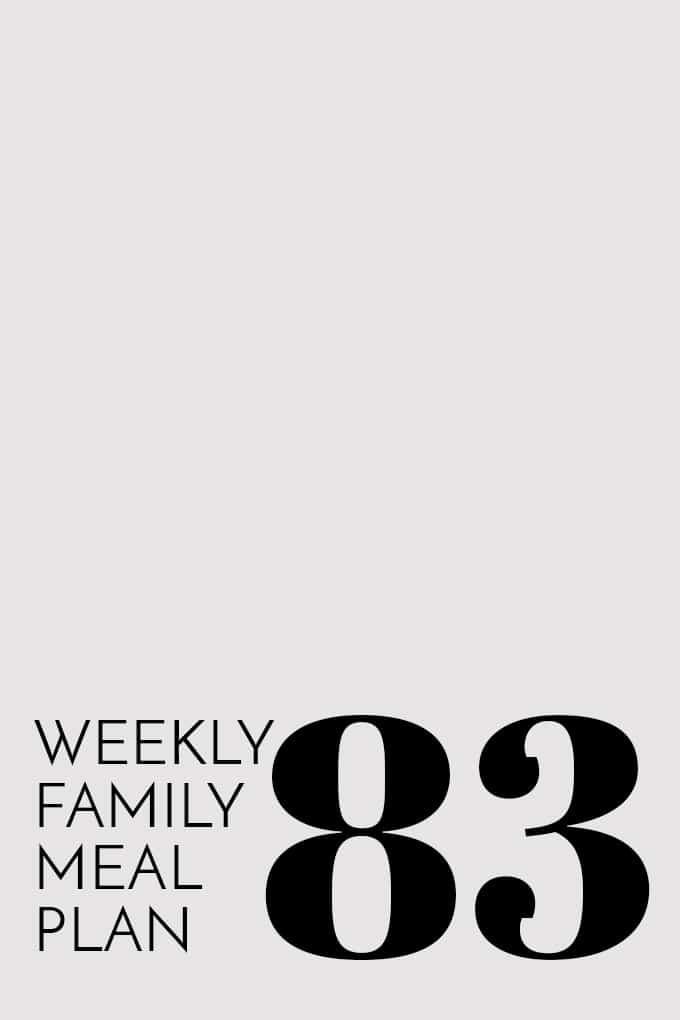 Keep in touch!  Subscribe to receive Melanie Makes recipes direct to your inbox.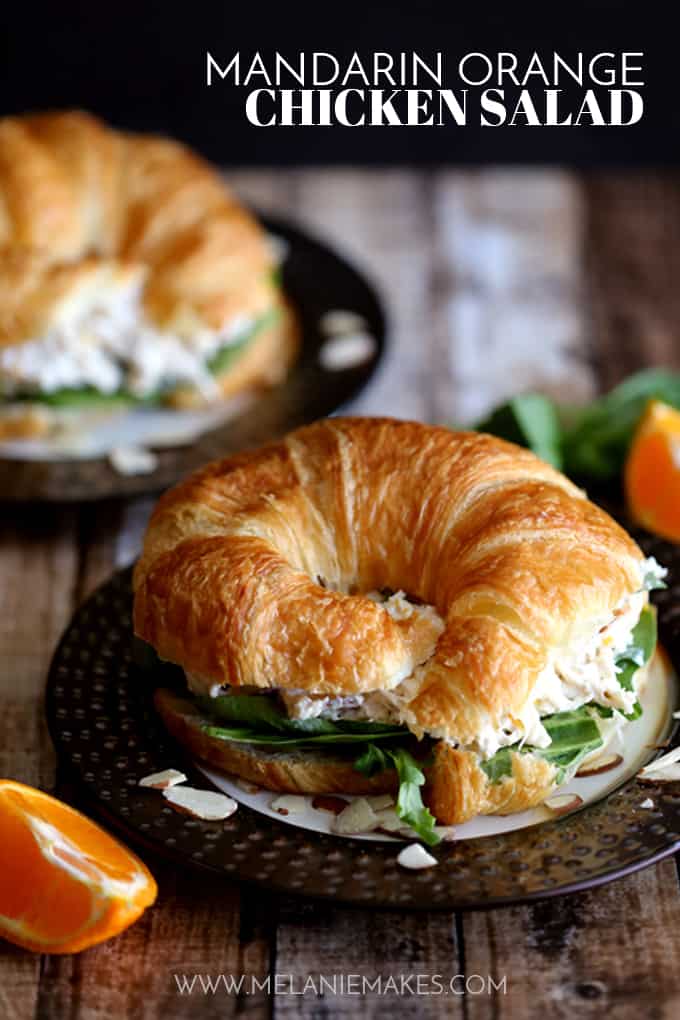 Mandarin Orange Chicken Salad | Melanie Makes
Sure, you could serve this Mandarin Orange Chicken Salad in a lettuce cup but it's absolutely out of this world when served on a fresh, flaky croissant!  Mandarin oranges, fresh basil and sliced almonds make this chicken salad one you won't soon forget.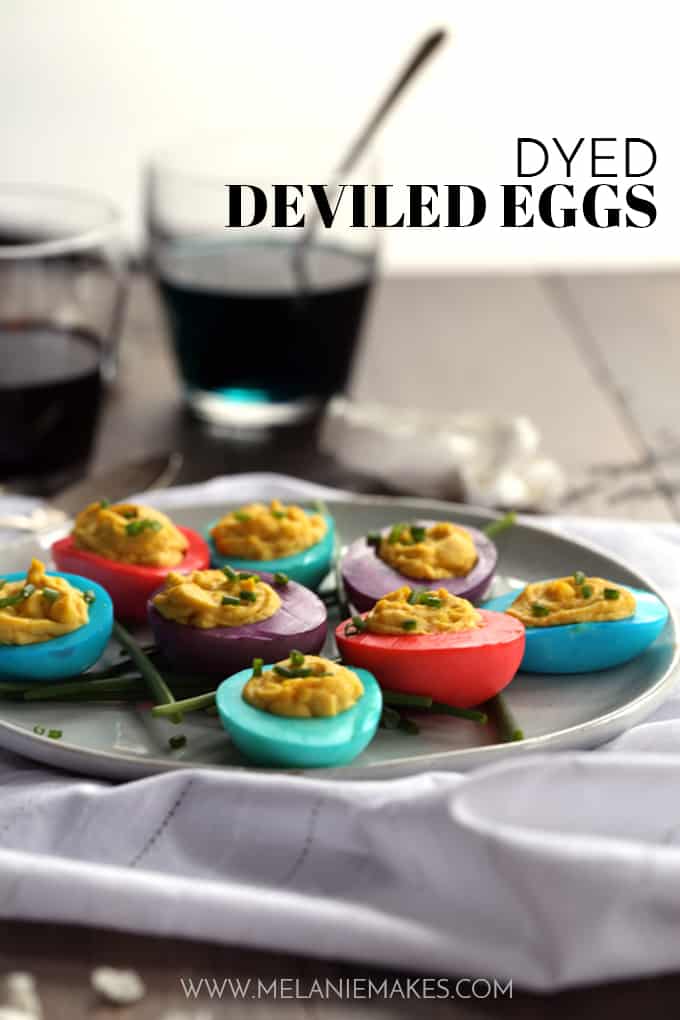 Dyed Deviled Eggs | Melanie Makes
These Dyed Deviled Eggs are ready to become a part of your Easter celebration.  Hard boiled egg whites take a dip in a bath of water, food coloring and vinegar to transform into brightly hued beauties.  They're then filled with a mayonnaise, mustard and egg yolk mixture to create the perfect appetizer or side dish.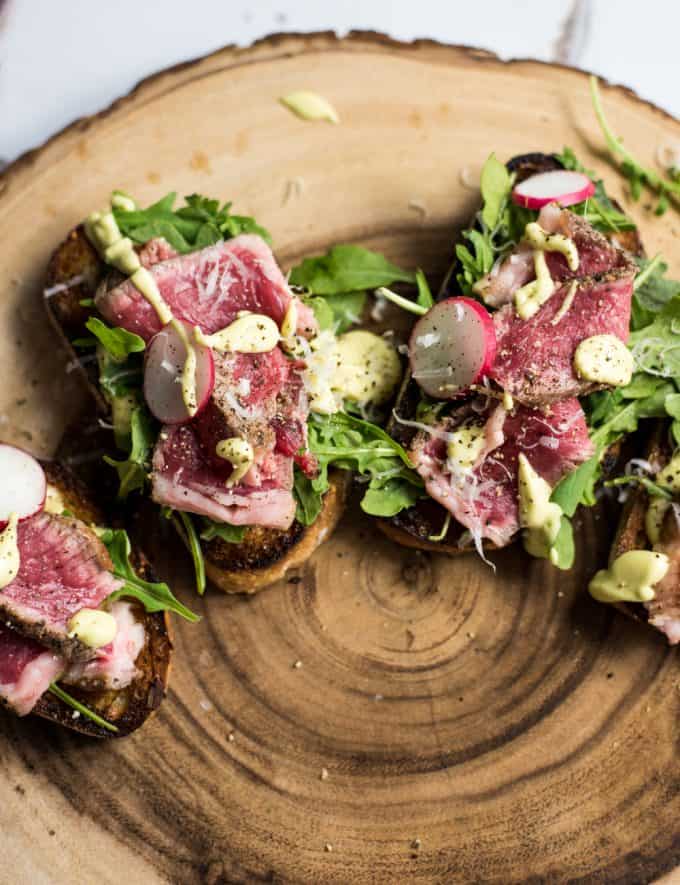 Open-Faced Steak Sandwiches with Parmesan Avocado Cream | Cooking & Beer
Open-Faced Steak Sandwiches with Parmesan Avocado Cream are the perfect appetizer or quick lunch recipe. Serve them at your next get together!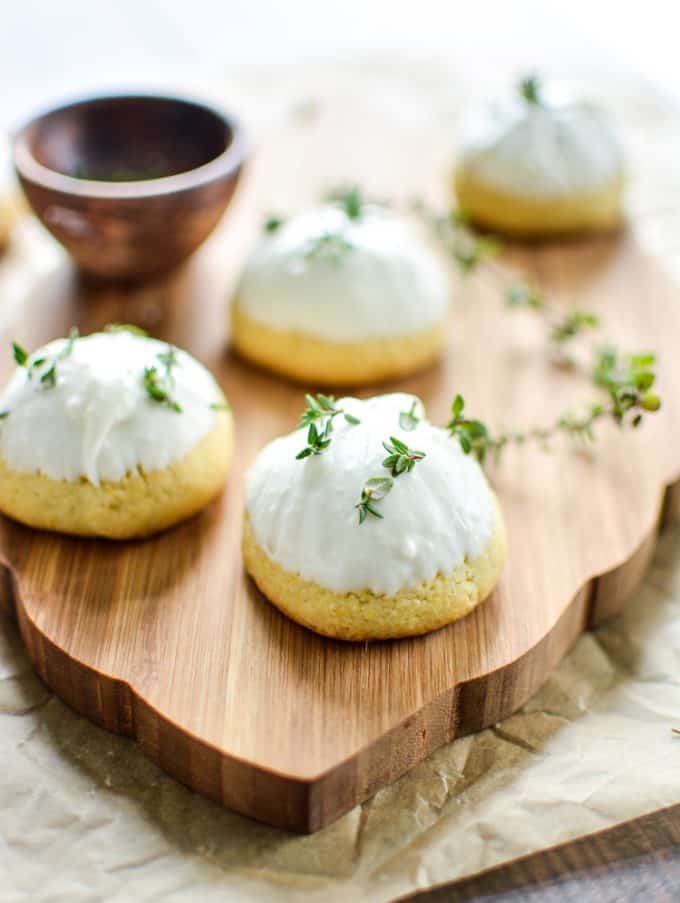 Cornmeal Olive Oil Cookies with Lemon and Thyme | Cooking & Beer
Cornmeal Olive Oil Cookies with Lemon and Thyme: a summery and simple, yet delicious moist and flavorful cookie! A simple cookie dough is made from flour, cornmeal, olive oil, sugar and some other essential cookie ingredients. A white chocolate glaze coats the tops of the cookies, and a sprinkling of thyme brings everything together!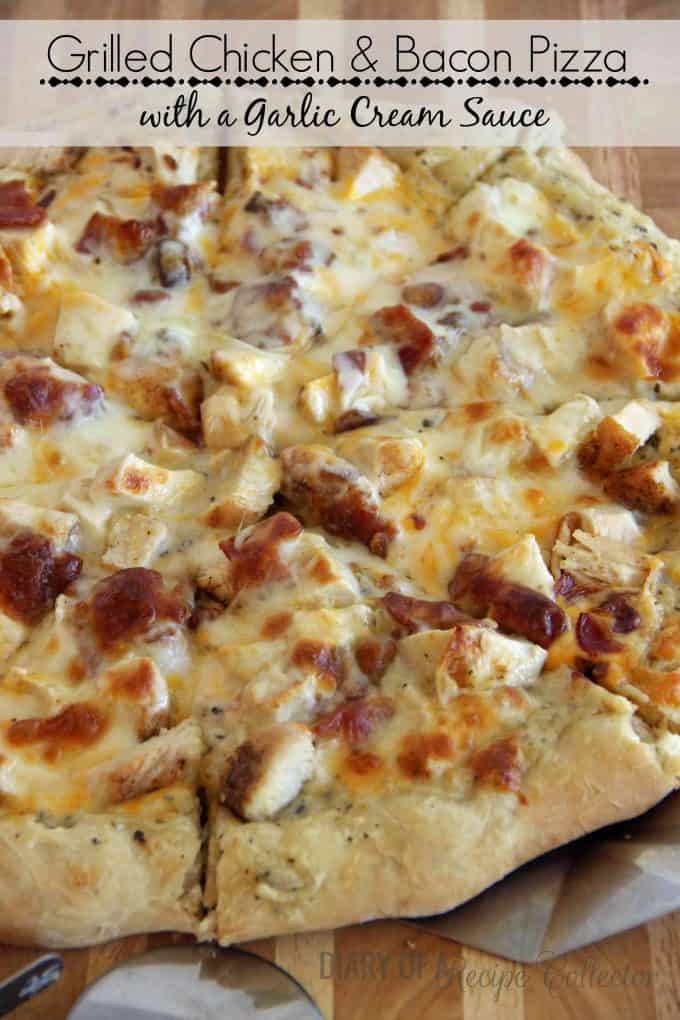 Grilled Chicken & Bacon Pizza with a Garlic Cream Sauce | Diary of a Recipe Collector
Looking for a nice change to your family pizza night?  Well this is such a great recipe!  It has all my favorites:  grilled chicken, bacon, and a yummy creamy garlic sauce.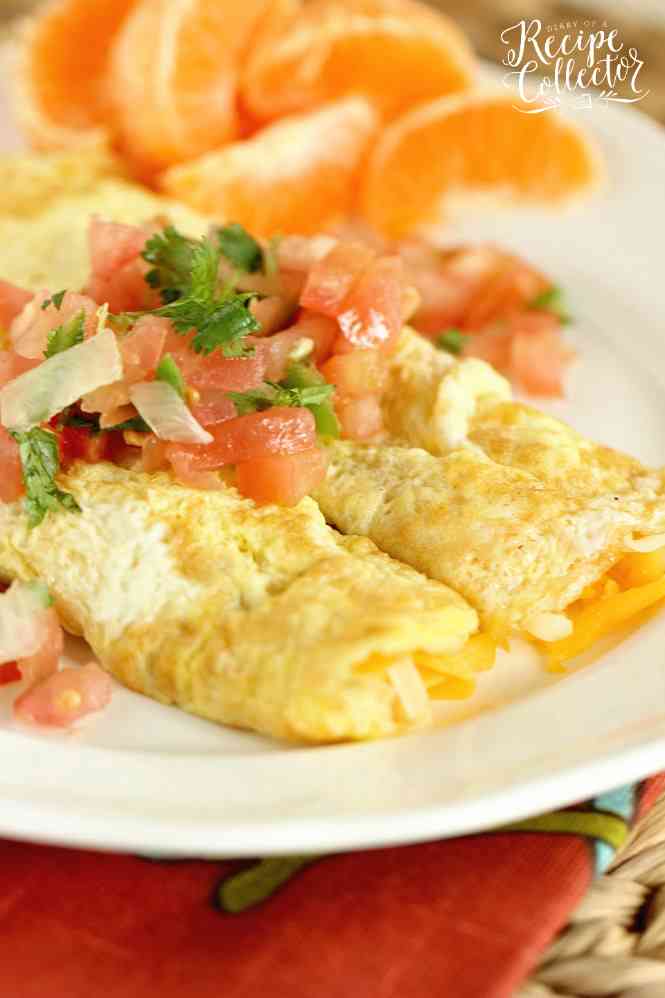 Egg Crepes | Diary of a Recipe Collector
A simple, breakfast egg crepe filled with cheese and topped with pico de gallo.  It's an easy and perfect breakfast recipe when you are trying to cut the carbs!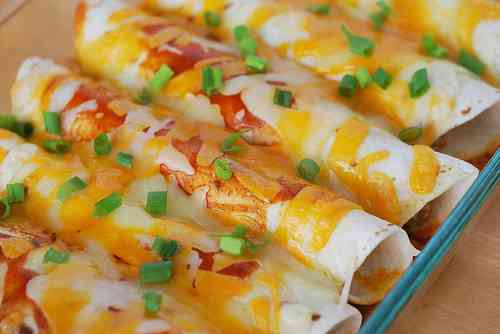 Cream Cheese Chicken Enchiladas | Fake Ginger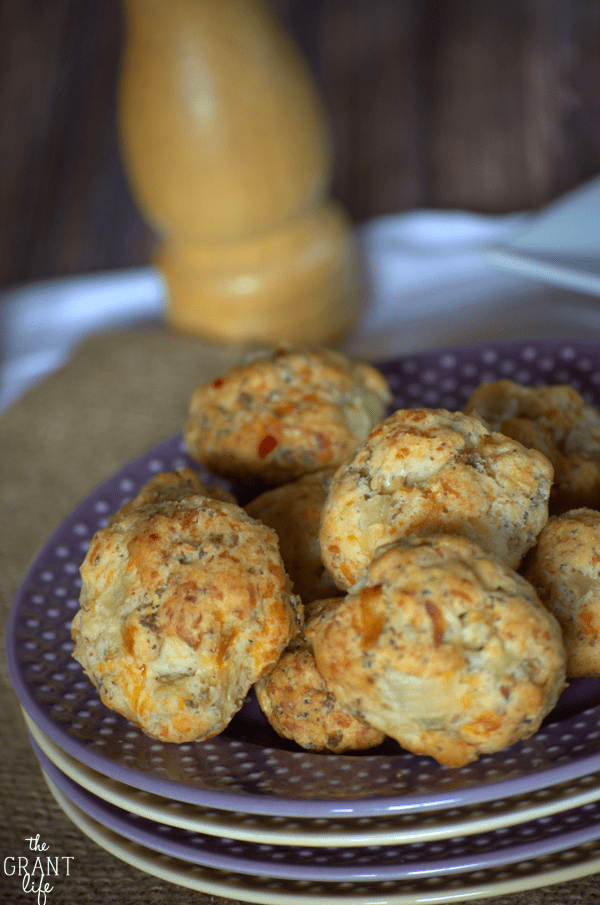 Spicy Cheddar Sausage Balls | The Grant Life
These spicy cheddar sausage balls are an easy appetizer to bring to your next event.  Or whip up for a quick breakfast!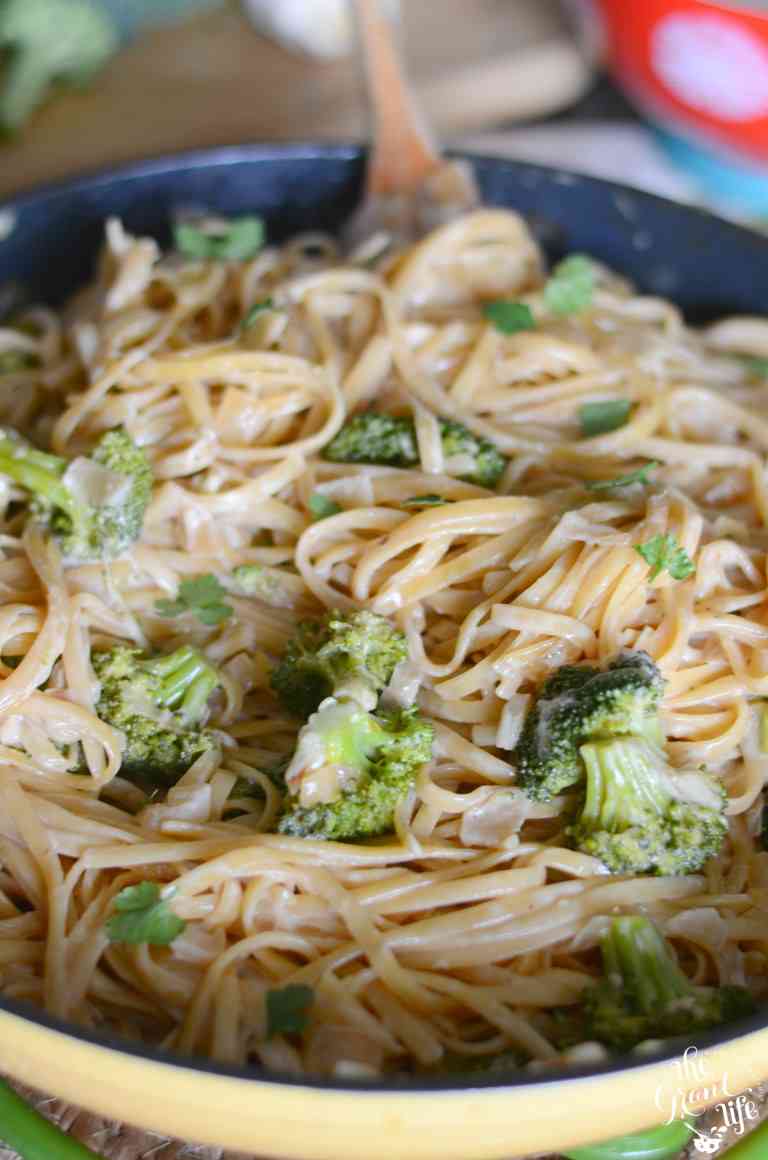 One Pan Broccoli Alfredo Pasta | The Grant Life
Need a quick night dinner recipe?  This one pan broccoli Alfredo pasta has you covered!
—–
Looking for more recipe ideas?  Check out my past menu plans and other recipes I've created.
Subscribe to Melanie Makes to receive my Most Popular Recipes of 2106 eBook FREE.