A visual weekly family menu plan including six meals, a breakfast, side dish and two dessert ideas. Each featured recipe includes multiple photos for each dish.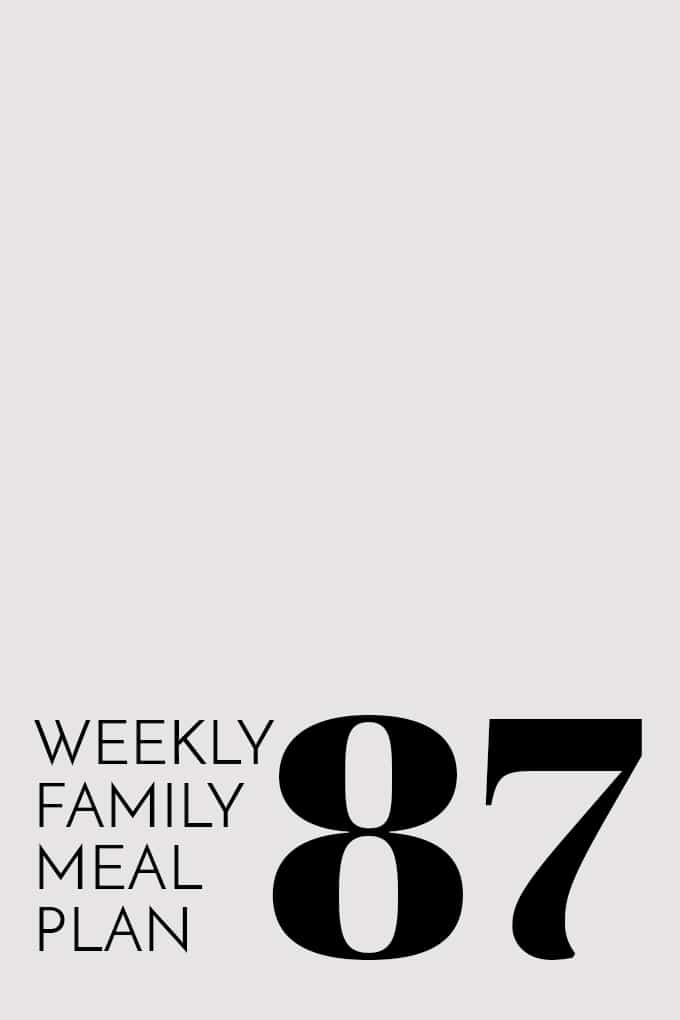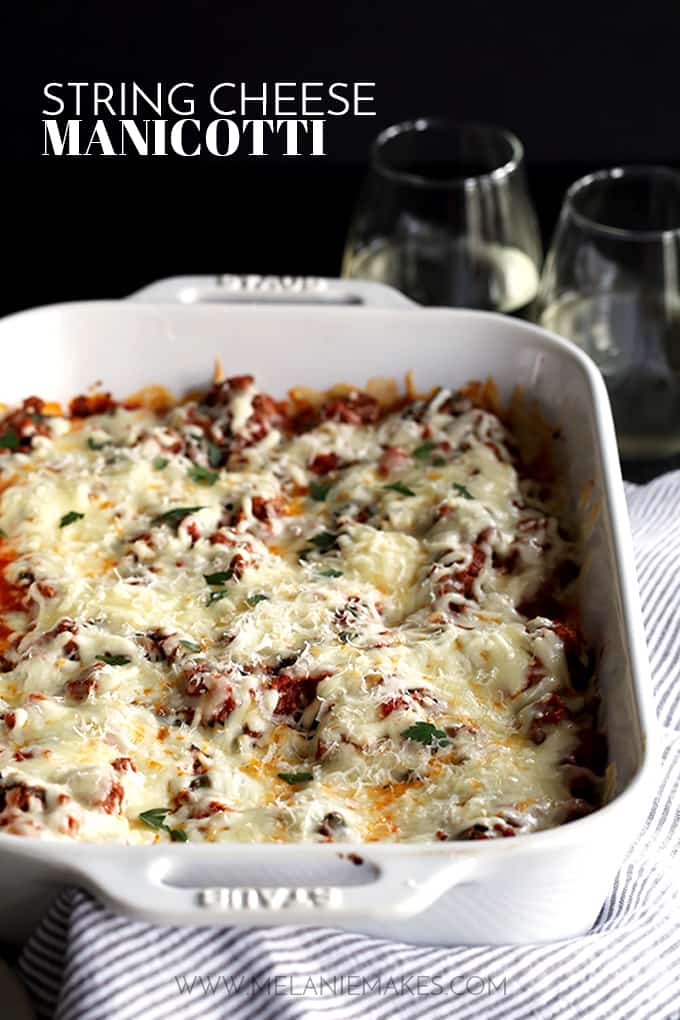 Keep in touch!  Subscribe to receive Melanie Makes recipes direct to your inbox.
String Cheese Manicotti | Melanie Makes
My String Cheese Manicotti is hands down the easiest way to fill manicotti!  Two pieces of string cheese are stuffed into each pasta tube before being covered with a meaty marinara sauce.  It's all then covered in another blanket of mozzarella cheese and baked until bubbly.  A garnish of chopped parsley and a shower of Parmesan cheese makes this an absolute pasta and cheese lover's delight!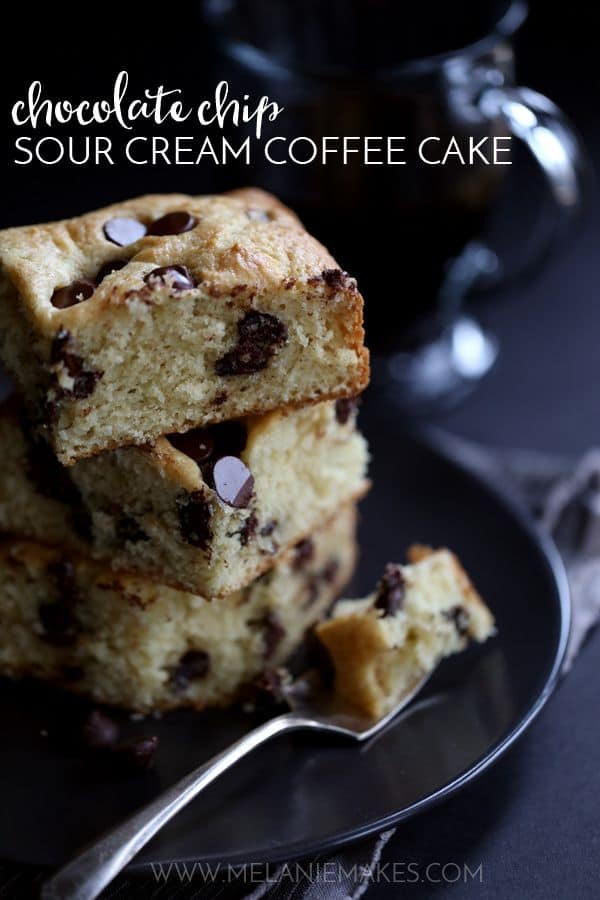 Chocolate Chip Sour Cream Coffee Cake | Melanie Makes
This one bowl Chocolate Chip Sour Cream Coffee Cake takes just 10 minutes to prepare and you likely have all the ingredients in your fridge or pantry already.  A light and fluffy sour cream coffee cake is studded with not one but two cups of dark chocolate chips to create the perfect breakfast or brunch dish to begin your day.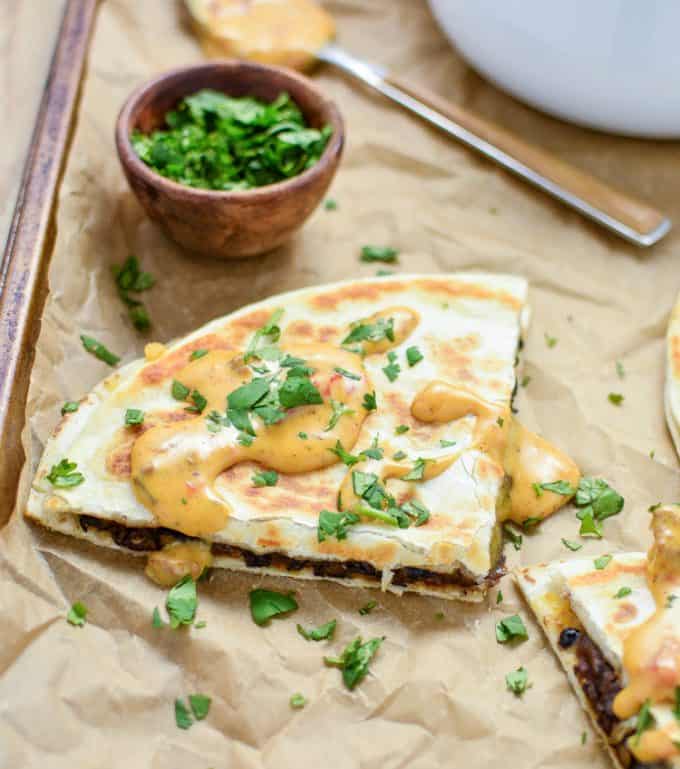 Bean and Cheese Quesadillas with Beef Queso | Cooking & Beer
Bean and Cheese Quesadillas with Beef Queso are the perfect appetizer for game day or dinner recipe for a busy weeknight. A simple beef queso can either be made on the stovetop or in the slow cooker. Instead of using processed cheese like you would normally see with a queso, this recipe starts with ground beef and a roux. This cheesy concoction becomes the perfect dip for these simple-to-make bean and cheese quesadillas!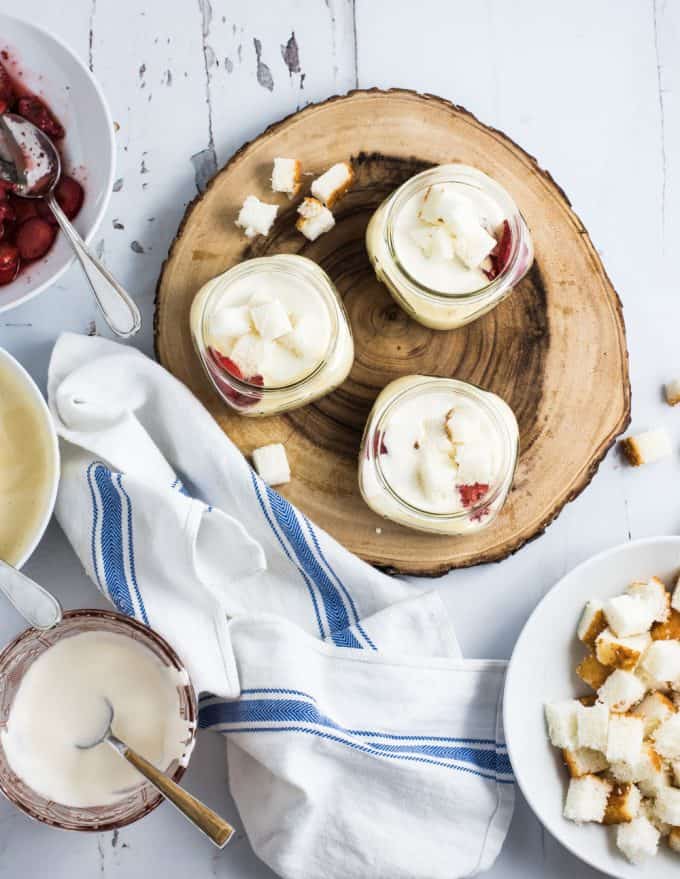 Strawberry and Cream Trifles | Cooking & Beer
These strawberry and cream trifles are perfect for a spring picnic. They are loaded with strawberry goodness and laced with the perfect custard!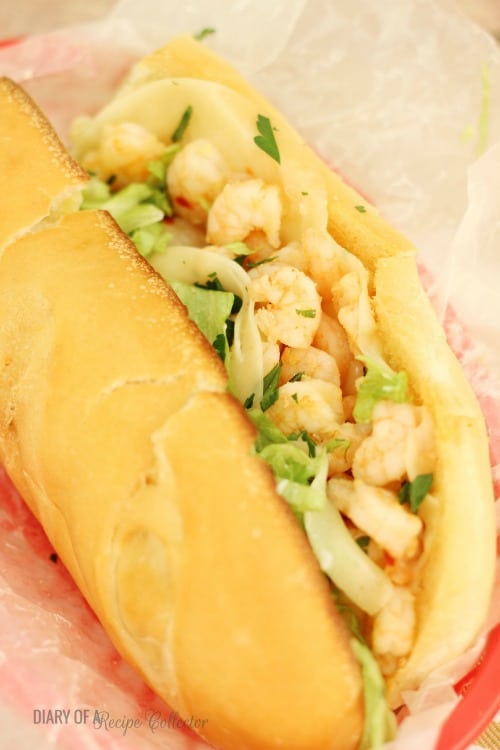 Garlic Shrimp Scampi Poboys | Diary of a Recipe Collector
Spicy garlic butter shrimp and jalapeños piled high into a sub roll make for an excellent napkin-worthy sandwich.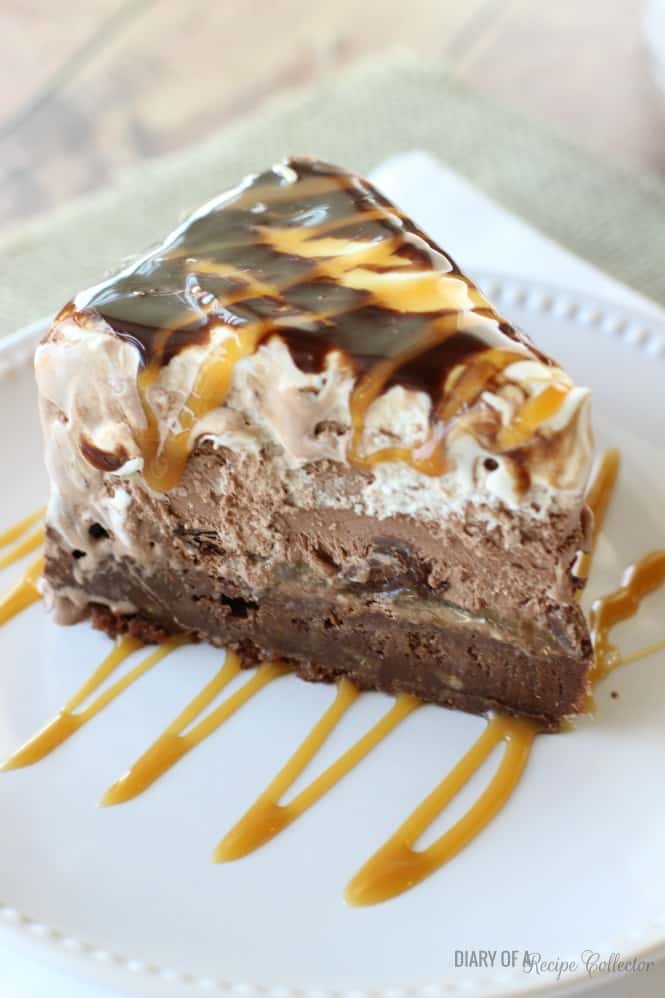 Salted Caramel Brownies Ice Cream Cake | Diary of a Recipe Collector
Salted Caramel Brownie Ice Cream Cake – Layers of rich brownie filled with toffee, salted caramel, dark chocolate truffles, chocolate ice cream, and whipped cream topped with drizzles of chocolate syrup and more salted caramel.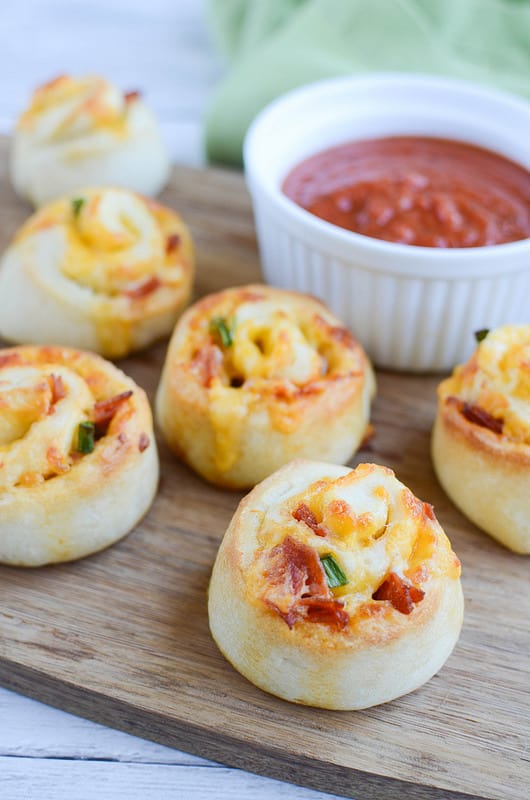 Ranch Pizza Rolls | Fake Ginger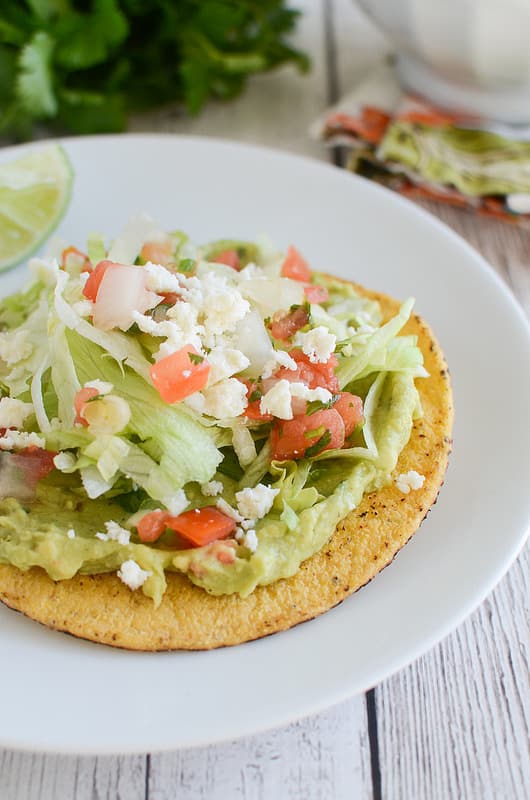 Guacamole Tostadas | Fake Ginger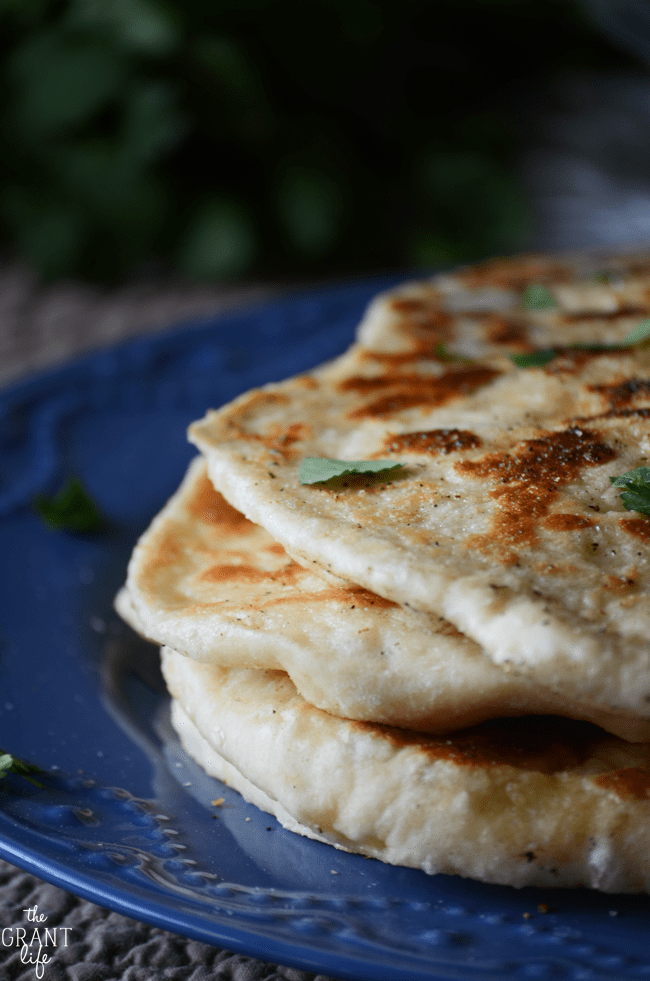 Homemade Naan | The Grant Life
Homemade naan is a light and fluffy flatbread that is hard to resist and super easy to make!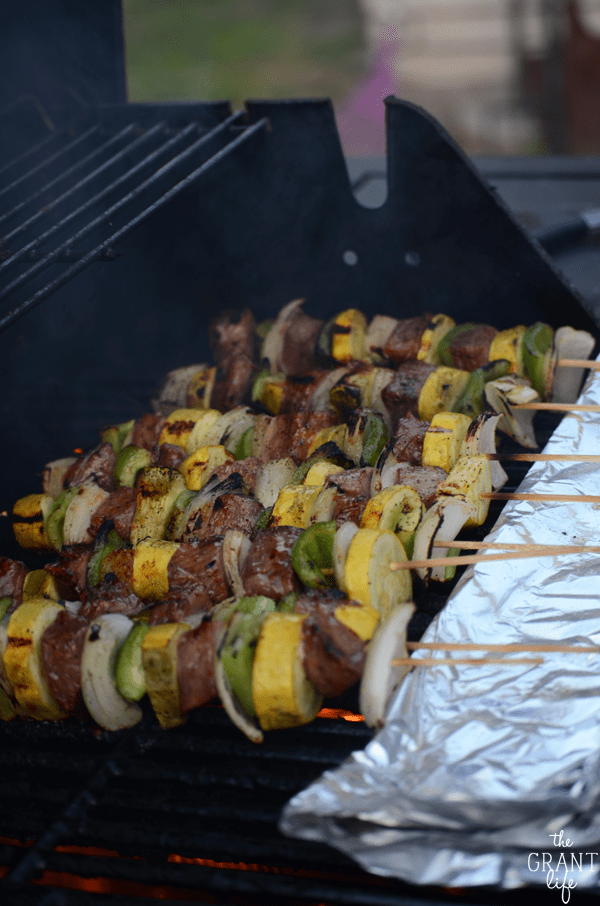 Italian Steak Kebobs | The Grant Life
Easy to make and perfect for a crowd, these Italian steak kebabs are a family favorite!
—–
Looking for more recipe ideas?  Check out my past menu plans and other recipes I've created.
Subscribe to Melanie Makes to receive my Most Popular Recipes of 2106 eBook FREE.