A visual weekly family menu plan including six meals, a breakfast, side dish and two dessert ideas. Each featured recipe includes multiple photos for each dish.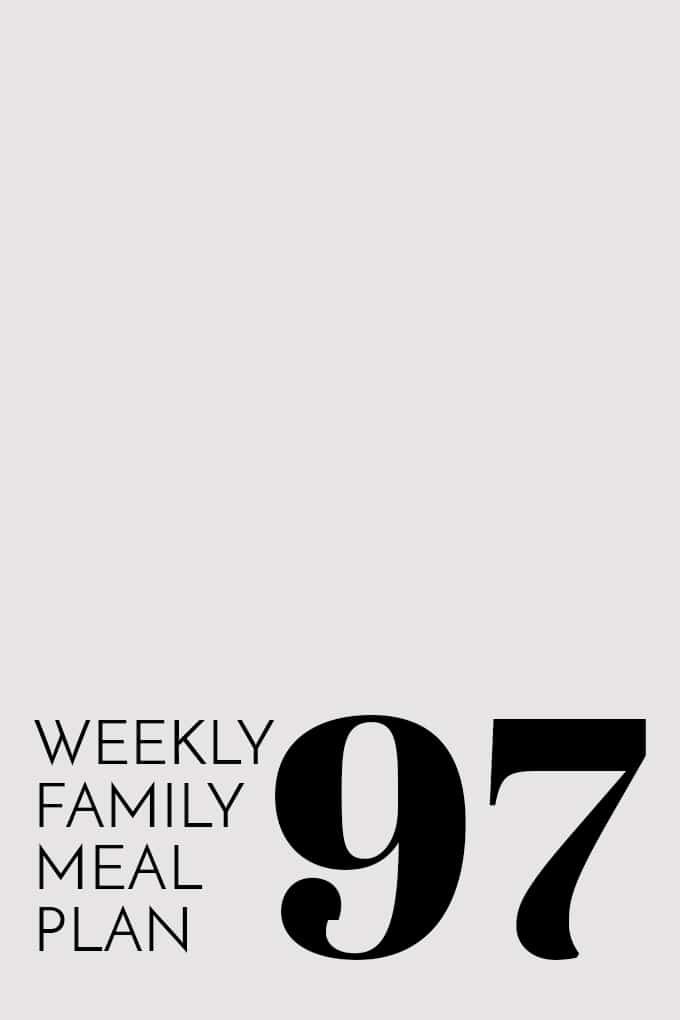 Keep in touch!  Subscribe to receive Melanie Makes recipes direct to your inbox.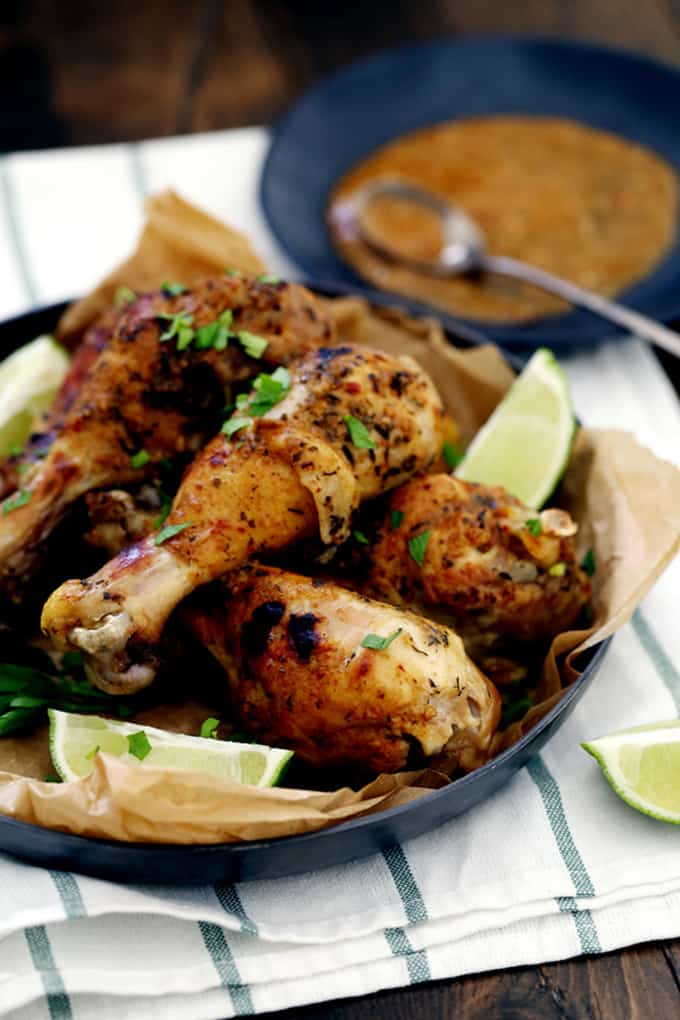 Chili Lime Chicken Drumsticks | Melanie Makes
These six ingredient Chili Lime Chicken Drumsticks are your answer to a no fuss, high flavor dinner.  These drumsticks begin in the slow cooker and finish under the broiler to create the perfect crispy exterior with succulent chicken waiting underneath.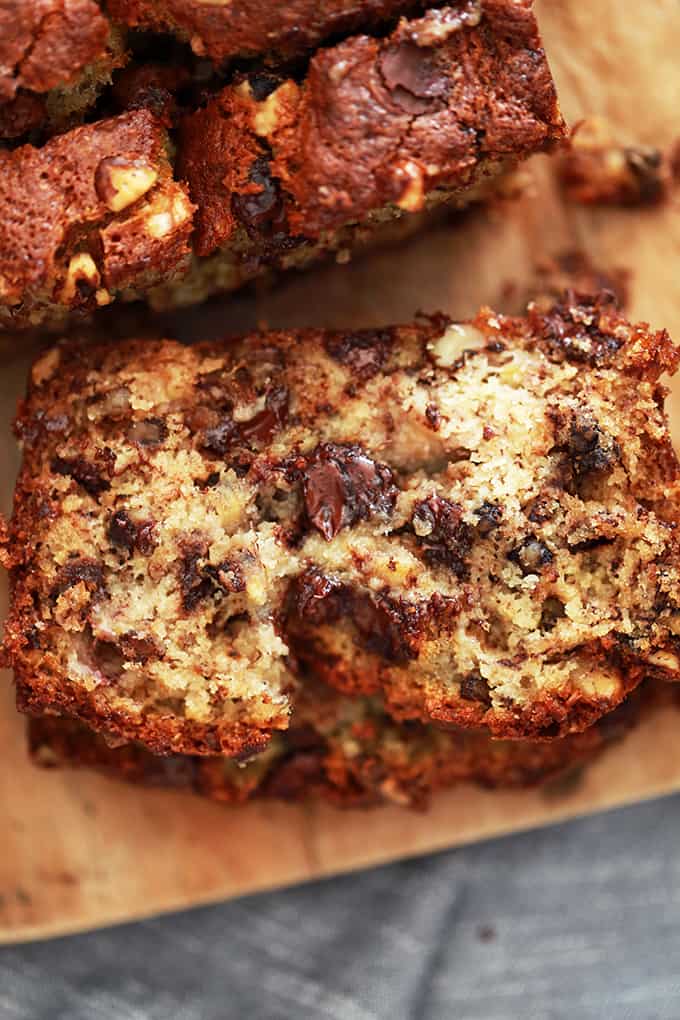 Chocolate Chip Walnut Banana Bread | Melanie Makes
Not one, not two, not three, but FOUR bananas are packed into a single loaf of this Chocolate Chip Walnut Banana Bread.  A bread absolutely bedazzled with chocolate chips and walnuts.  In other words, I dare you to not fall in love with it upon first bite!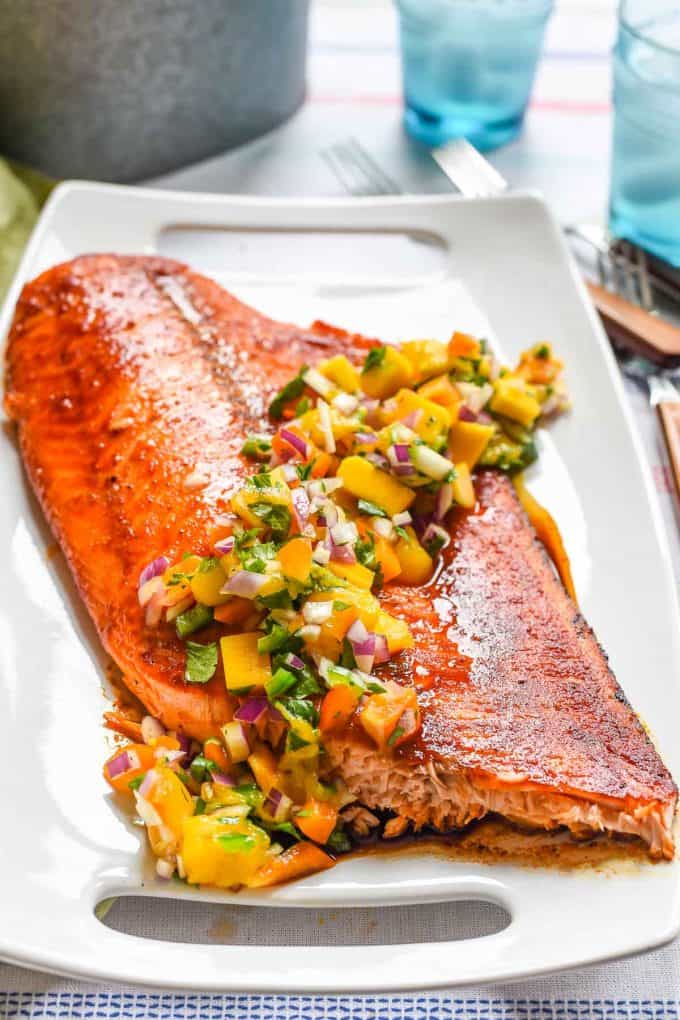 Grilled Salmon with Mango Salsa | NeighborFood
This easy foil-grilled salmon has an intense smoky heat which pairs beautifully with sweet mango, red onions, and cilantro.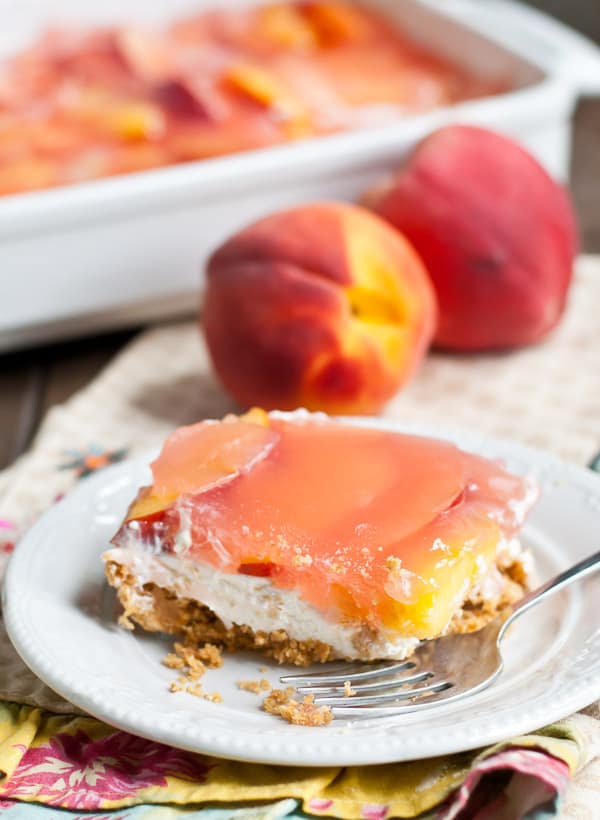 No Bake Peach Delight | NeighborFood
This No Bake Peach Delight brings the flavors of cheesecake and fresh summer peaches together into one easy no bake summer dessert!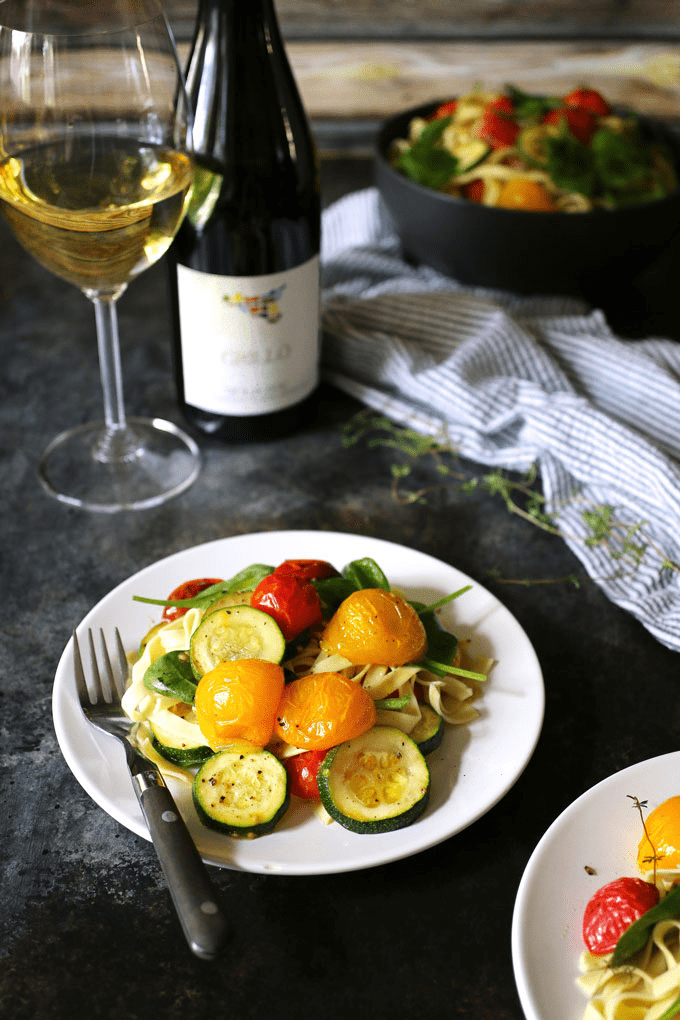 Roasted Tomato Zucchini Spinach Fettucini | Honey & Birch
This roasted tomato zucchini spinach fettucini recipe is the perfect way to use your farmer's market purchases and end-of-summer garden's bounty. Pair it with a glass of Grillo for the perfect weeknight dinner!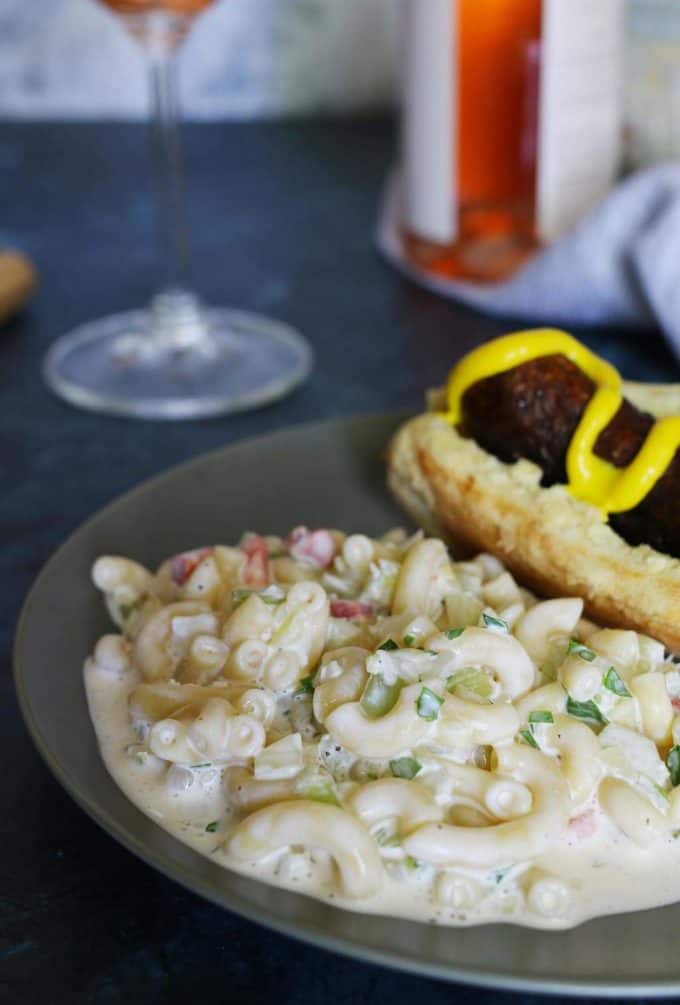 Deli Style Macaroni Salad | Honey & Birch
This deli style macaroni salad is perfect for backyard BBQs and holiday celebrations like Memorial Day, Labor Day and the Fourth of July!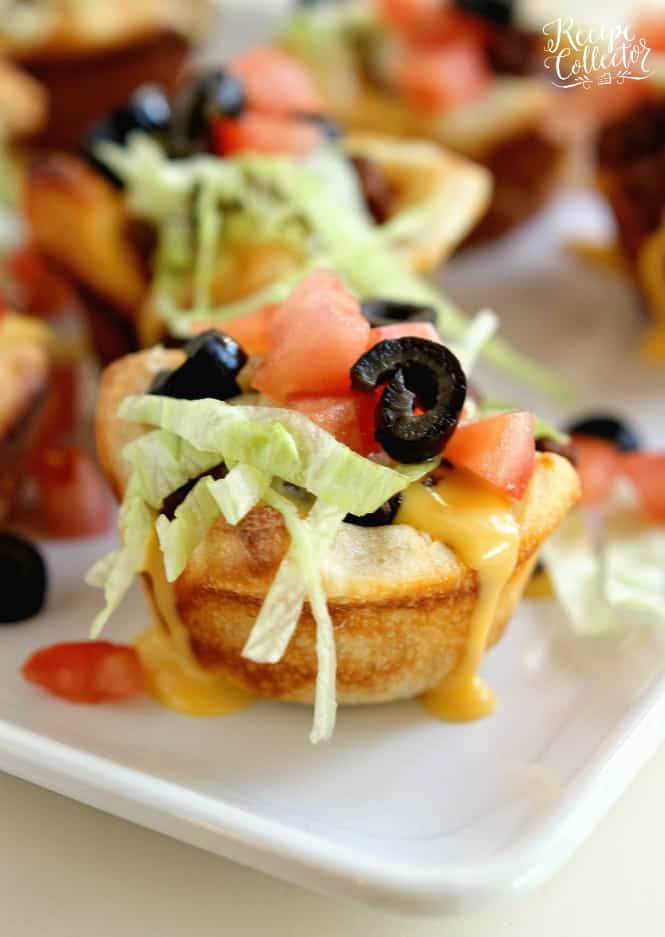 Taco Muffin Cups | Diary of a Recipe Collector
These little muffins made with pizza dough and filled with ground beef and taco fixings make a perfect easy weeknight dinner idea!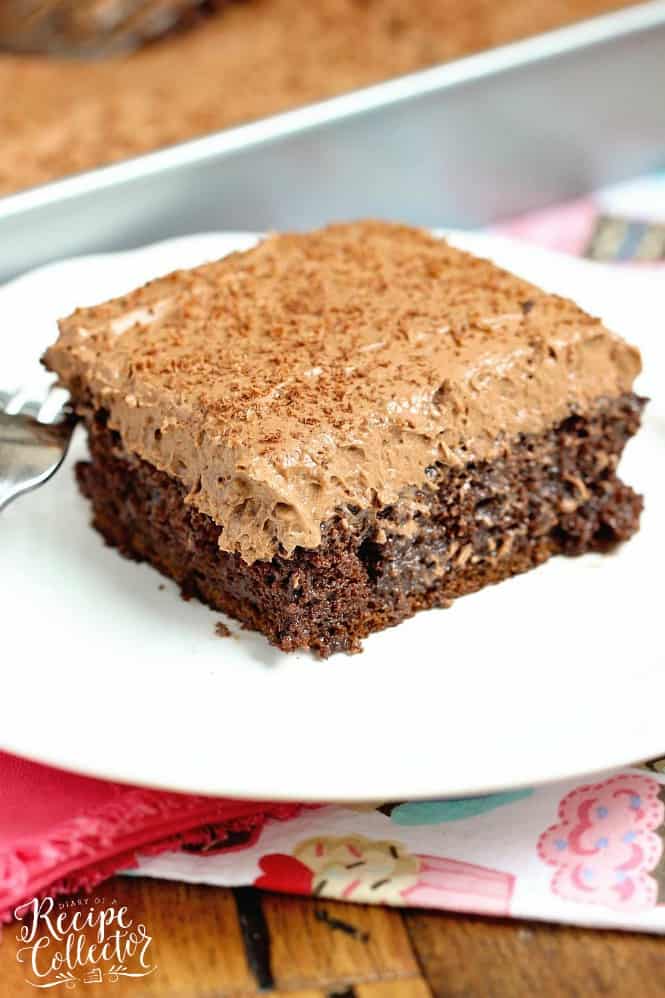 Double Mocha Poke Cake | Diary of a Recipe Collector
An easy poke cake recipe using a box cake mix doctored up with pudding mix, sweetened condensed milk and expresso powder. It's topped with a heavenly mocha pudding whipped icing!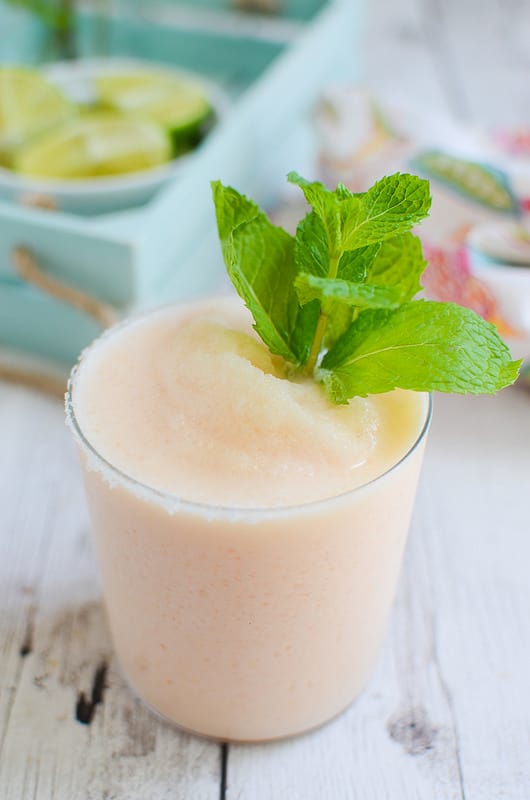 Cantaloupe Coconut Margaritas | Fake Ginger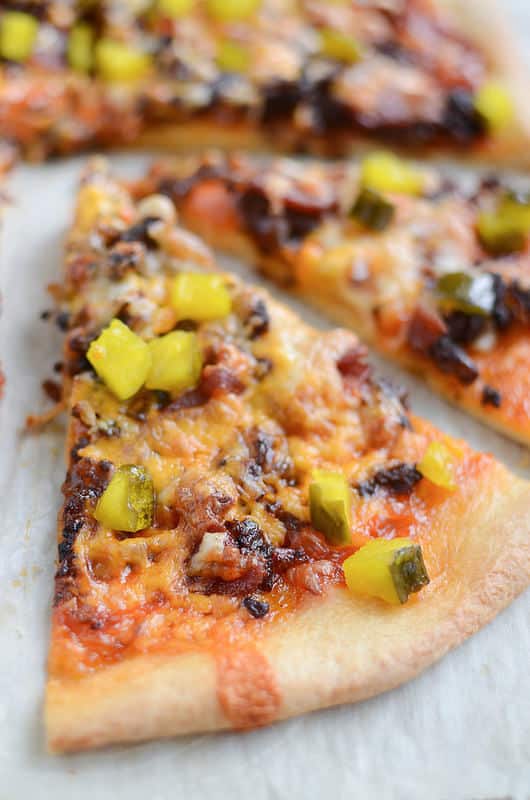 Bacon Cheeseburger Pizza | Fake Ginger
—–
Looking for more recipe ideas?  Check out my past menu plans and other recipes I've created.
Subscribe to Melanie Makes to receive my Most Popular Recipes of 2106 eBook FREE.