A visual weekly family menu plan including six meals, a breakfast, side dish and two dessert ideas. Each featured recipe includes multiple photos for each dish.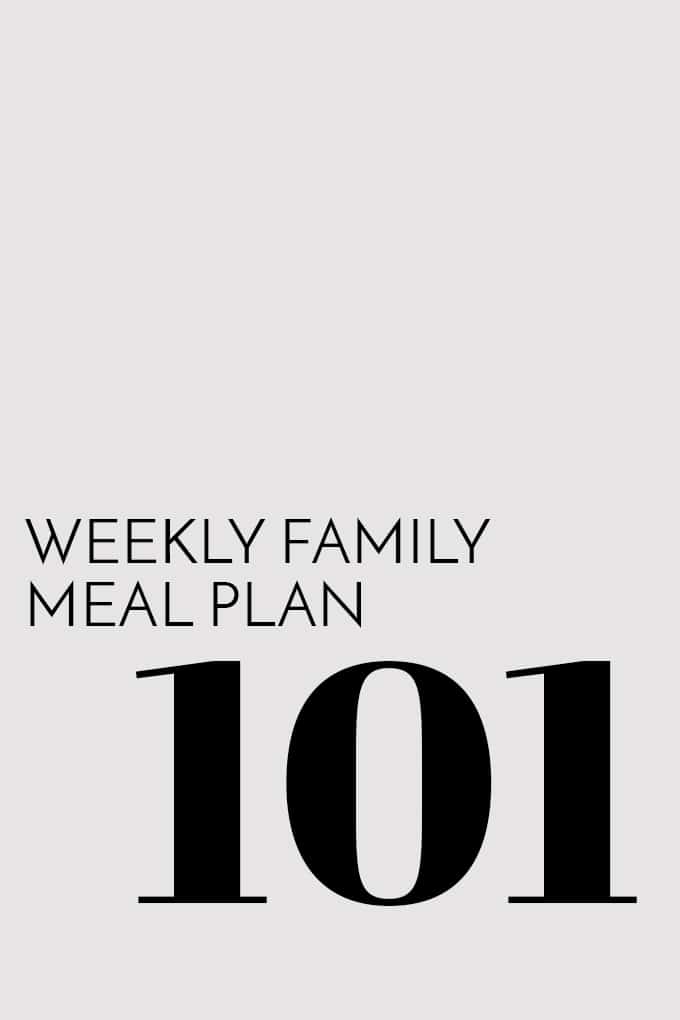 Keep in touch!  Subscribe to receive Melanie Makes recipes direct to your inbox.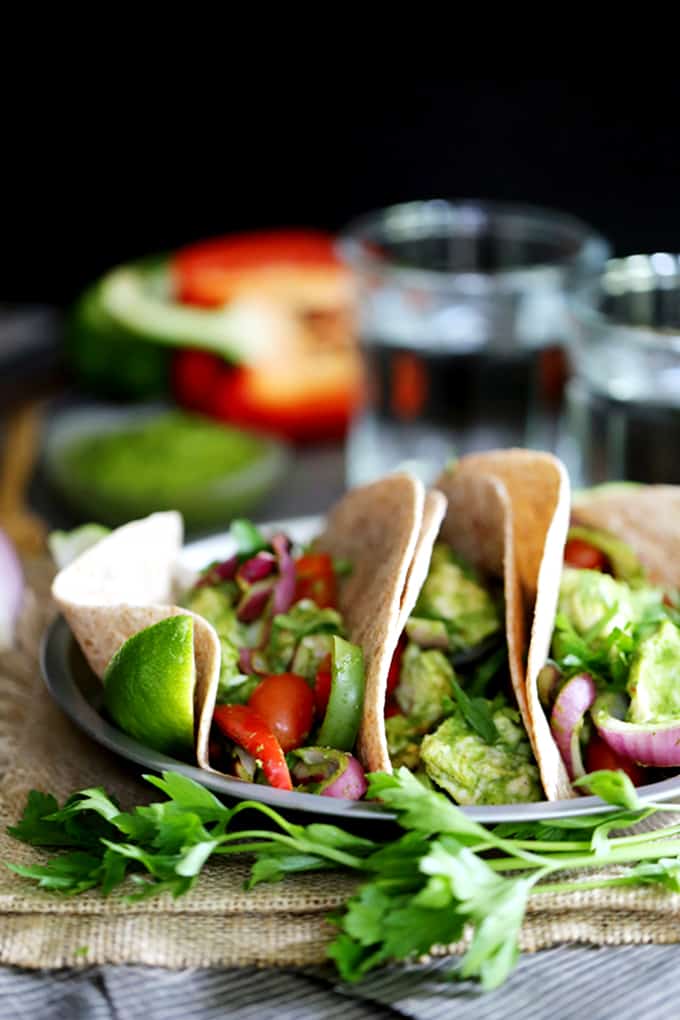 Oven Baked Chimichurri Chicken Fajita | Melanie Makes
These Oven Baked Chimichurri Chicken Fajitas are bursting with bright fresh flavors thanks to a vibrant green chimichurri sauce.  Succulent strips of chicken breast marinate in the sauce before being oven baked and nestled into tortillas with bell peppers, red onions and grape tomatoes.  Fajitas have never been easier or more delicious!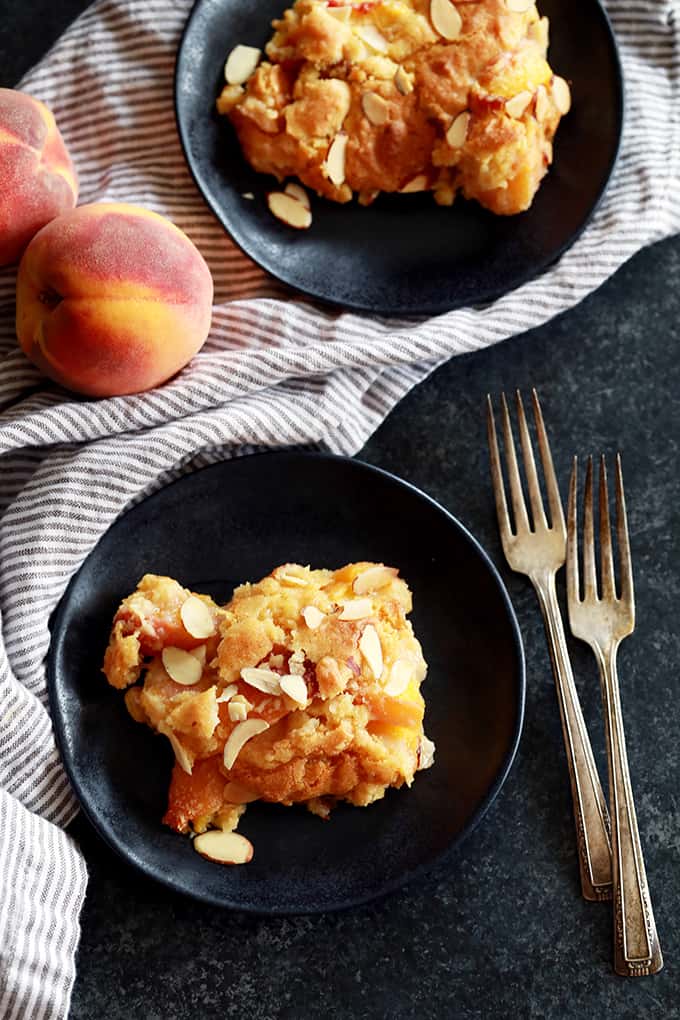 Cake Mix Fresh Peach Cobbler | Melanie Makes
In just 15 minutes, this Cake Mix Fresh Peach Cobbler is ready for the oven.  Fresh peaches are bathed in brown sugar, almond extract, peach juice and butter before being stirred together with a yellow cake mix.  Vanilla ice cream or whipped cream is an absolute must to top this delicious dessert!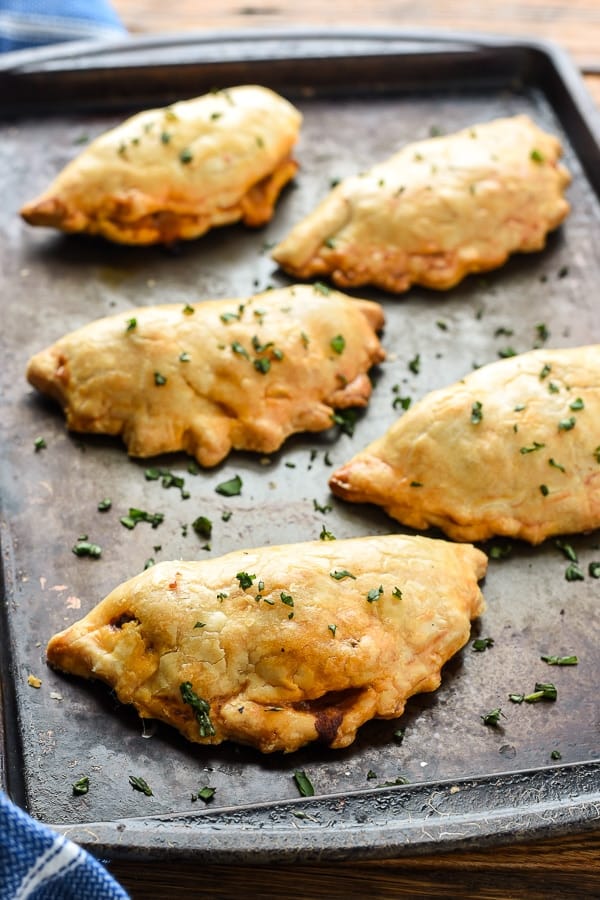 Cheesy Ground Beef Empenadas | Neighborfood
Cheesy Ground Beef Empanadas packed with veggies and meat and wrapped in flaky pie crust make for an irresistibly fun and filling meal the whole family will appreciate.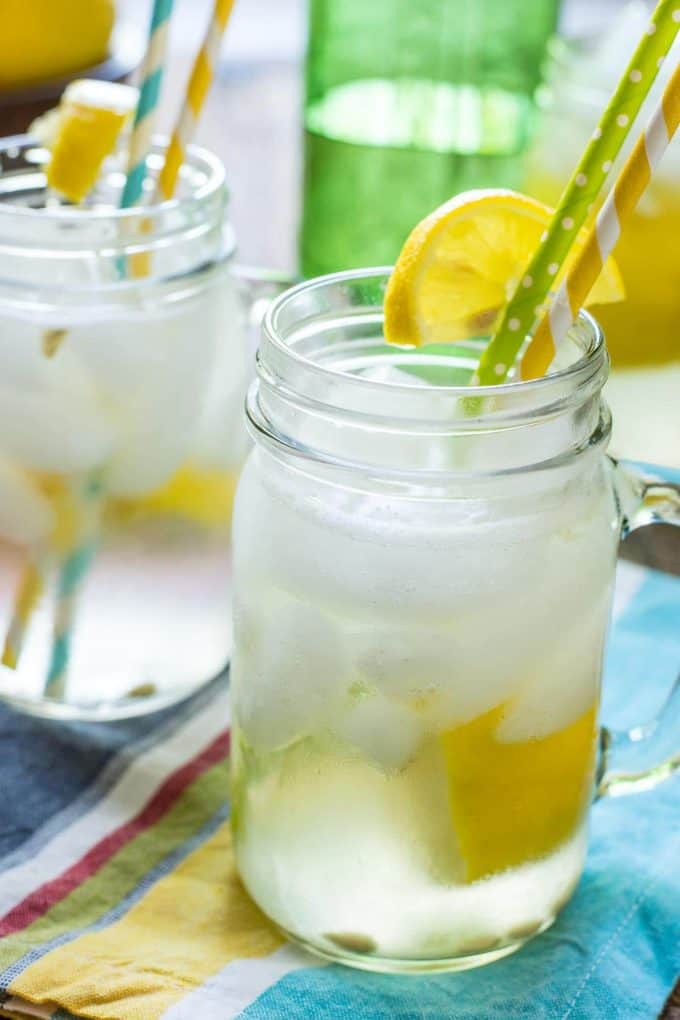 Homemade Lemon Shake Up | Neighborfood
Get the refreshing, sweet tart taste of summer festivals in the comfort of your own home with this easy Homemade Lemon Shake Up Recipe!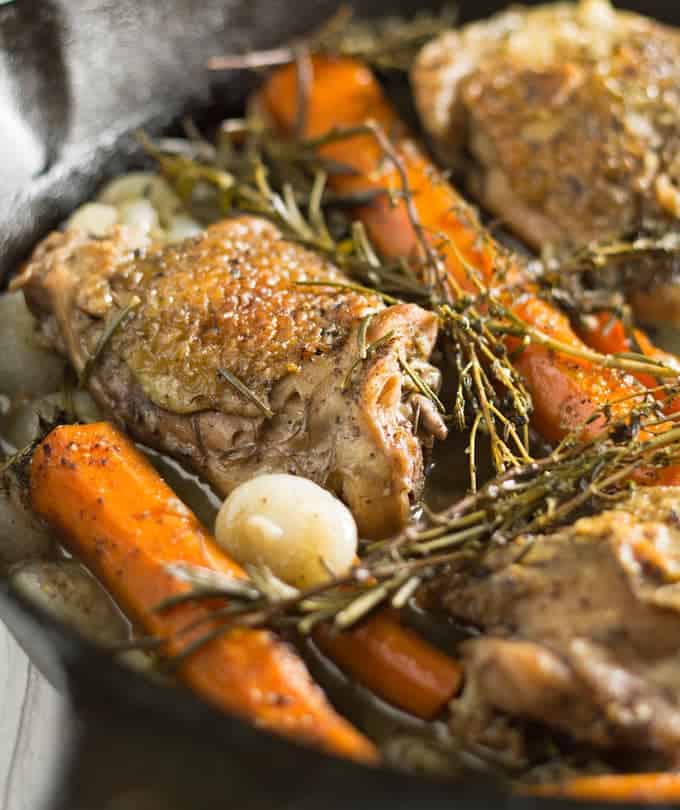 Tea Braised Chicken Thighs | Honey & Birch
Grab a plate and a fork, cause you're going to want to dig in to this tea braised chicken thighs dinner! I see many delicious Sunday suppers in your future.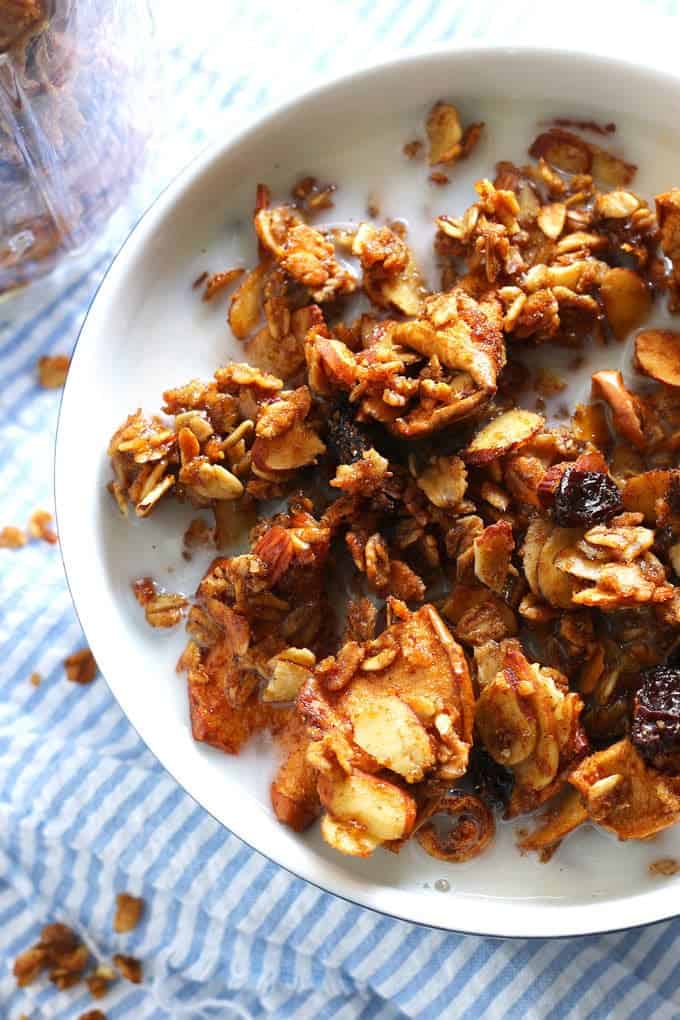 Apple Cinnamon Raisin Granola | Honey & Birch
Apple cinnamon raisin granola is the perfect snack or breakfast!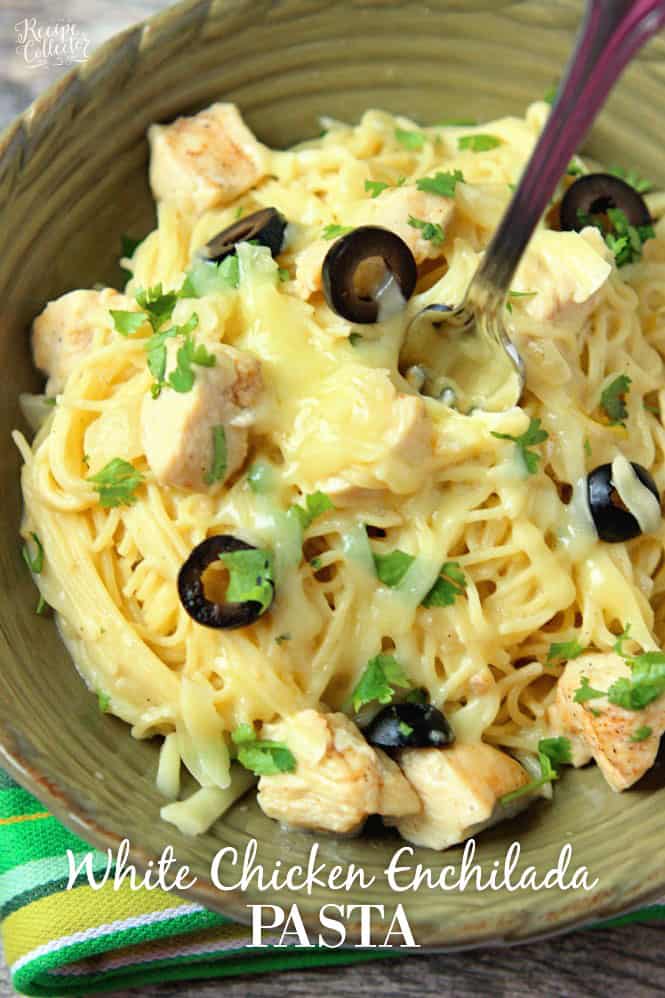 White Chicken Enchilada Pasta | Diary of a Recipe Collector
A delicious pasta filled with all the wonderful flavor of white chicken enchiladas with the help of green chilies, a little sour cream, and melted jack cheese.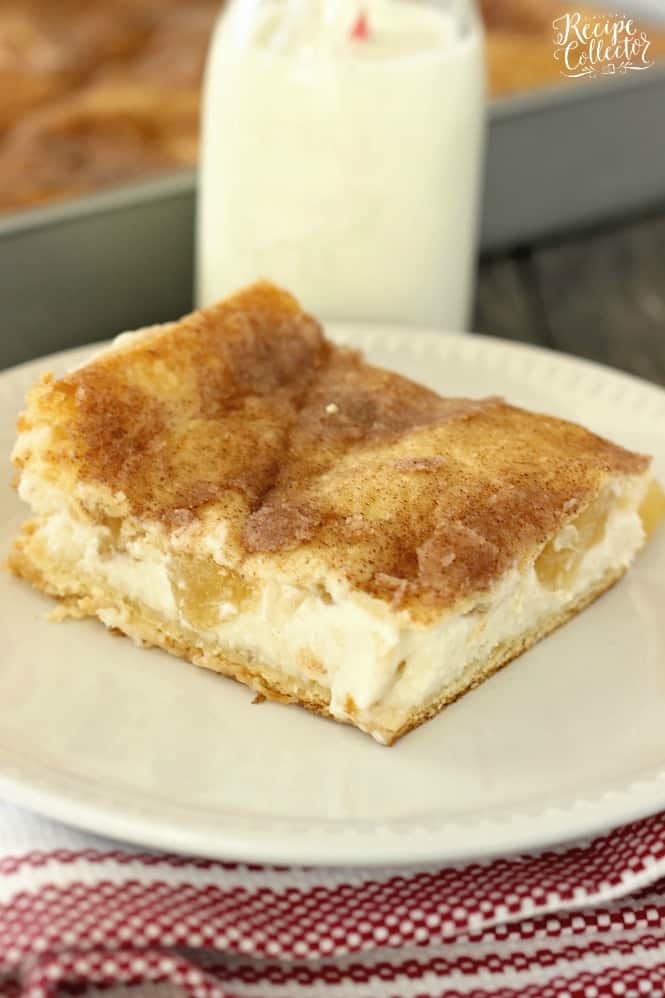 Crescent Apple Cheesecake | Diary of a Recipe Collector
Refrigerated crescent rolls serve as a crust and are filled with cheesecake and apples, baked until golden, and sprinkled with cinnamon and sugar.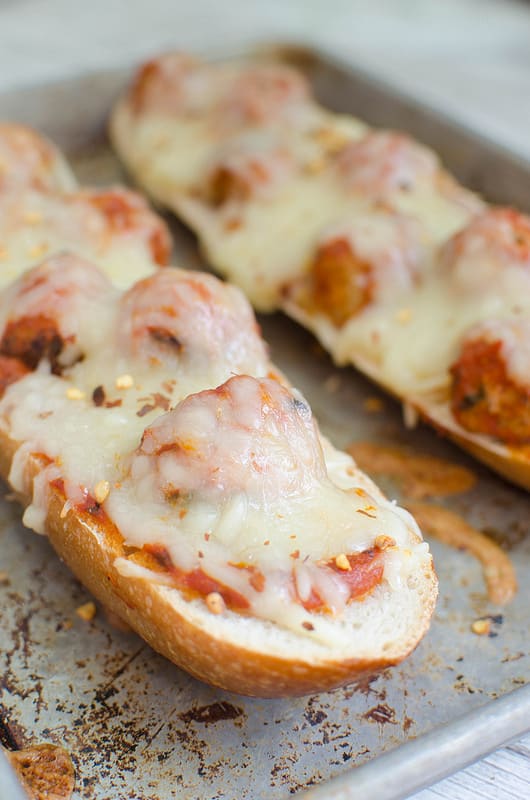 Meatball French Bread Pizza | Fake Ginger
The perfect for pizza night! French bread with pizza sauce, homemade meatballs, and lots of cheese! Easy and delicious!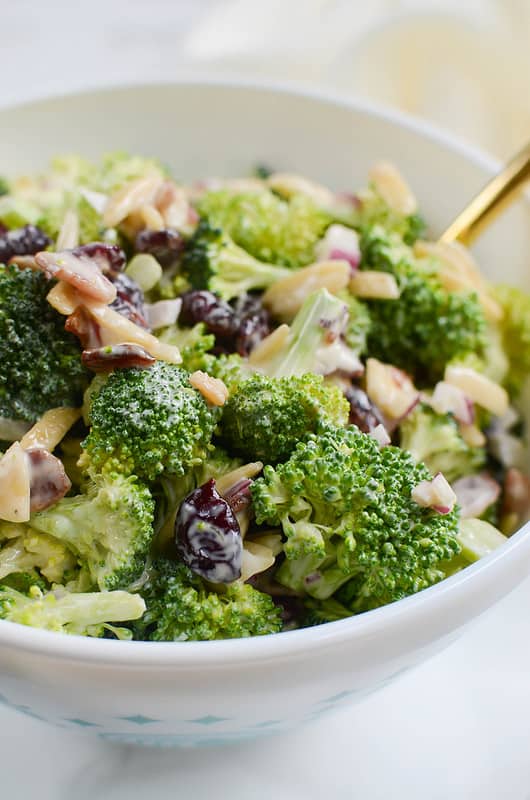 Cranberry Almond Broccoli Salad | Fake Ginger
—–
Looking for more recipe ideas?  Check out my past menu plans and other recipes I've created.
Subscribe to Melanie Makes to receive my Most Popular Recipes of 2106 eBook FREE.