A visual weekly family menu plan including six meals, a breakfast, side dish and two dessert ideas. Each featured recipe includes multiple photos for each dish.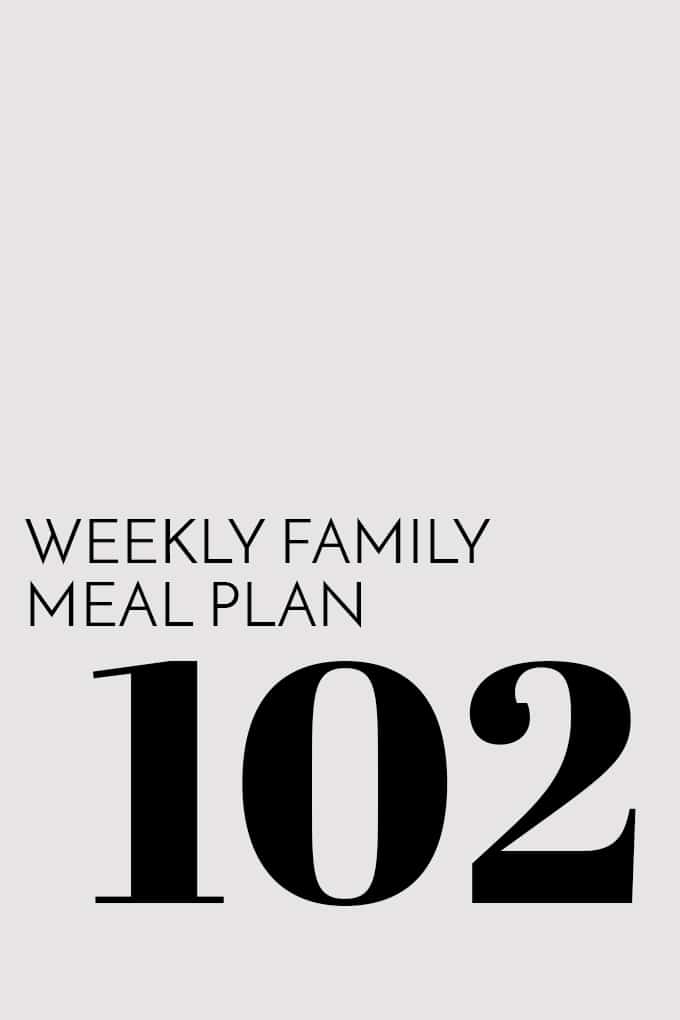 Keep in touch!  Subscribe to receive Melanie Makes recipes direct to your inbox.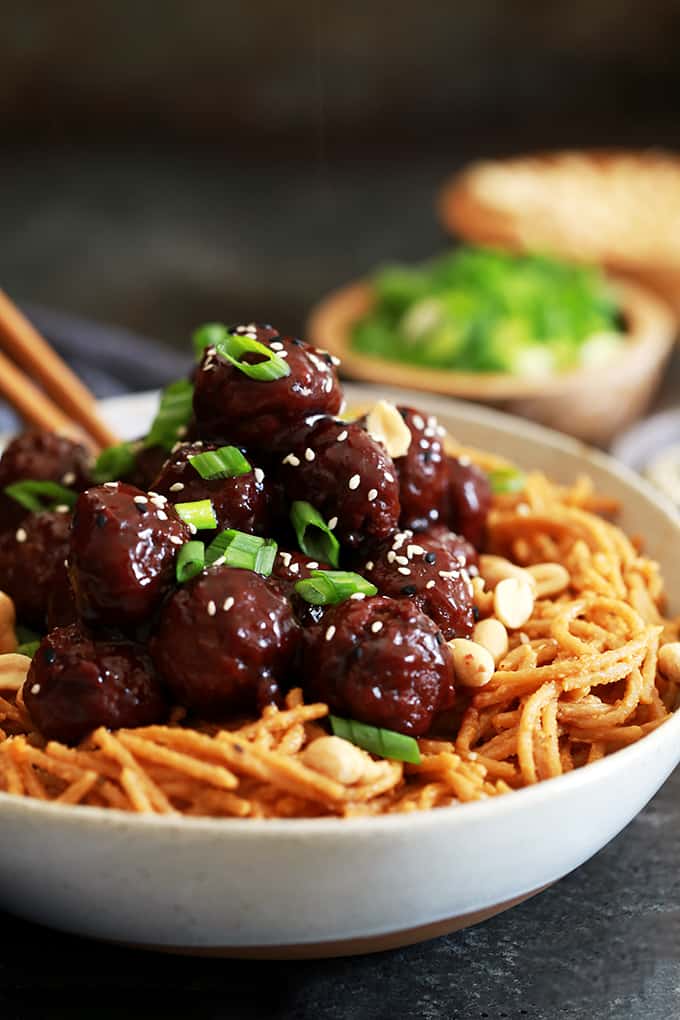 Peanut Butter Pasta + Jelly Meatballs | Melanie Makes
These four ingredient Peanut Butter Pasta and Jelly Meatballs are perfect for lunch boxes or a fun and quick weeknight meal.  Garnished with green onions, peanuts and sesame seeds, this recipe packs a flavorful punch in just 20 minutes.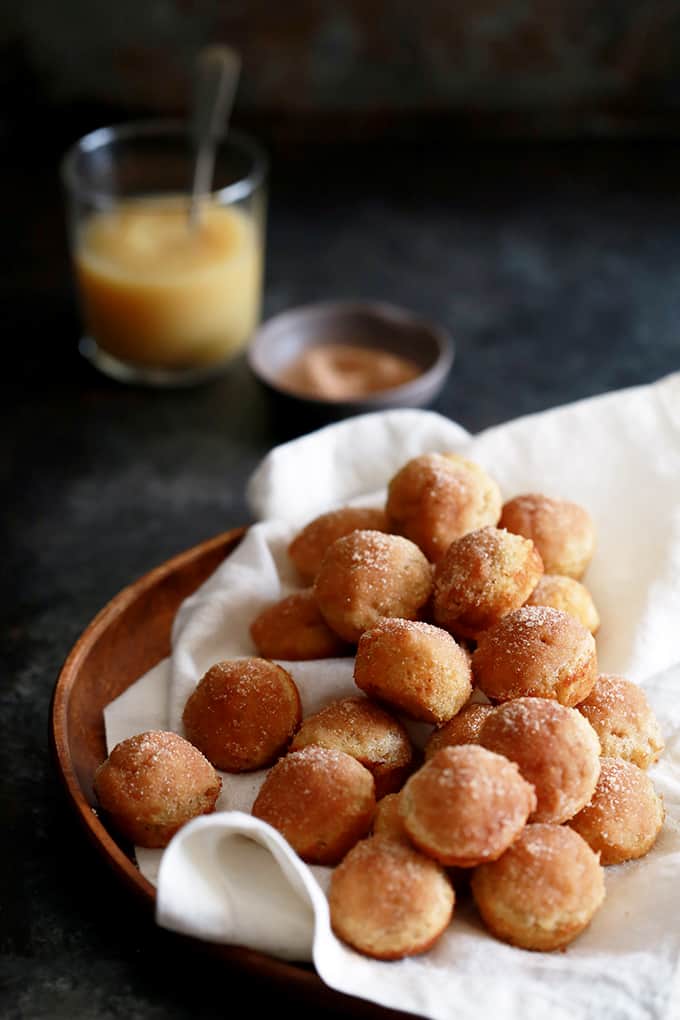 Mini Applesauce Muffins | Melanie Makes
These Mini Applesauce Muffins require no special ingredients and are the perfect morning treat.  A simple muffin batter flavored with applesauce will have you dreaming of crisp fall mornings and a delicious cinnamon sugar topping will have you reaching for "just one more" over and over again.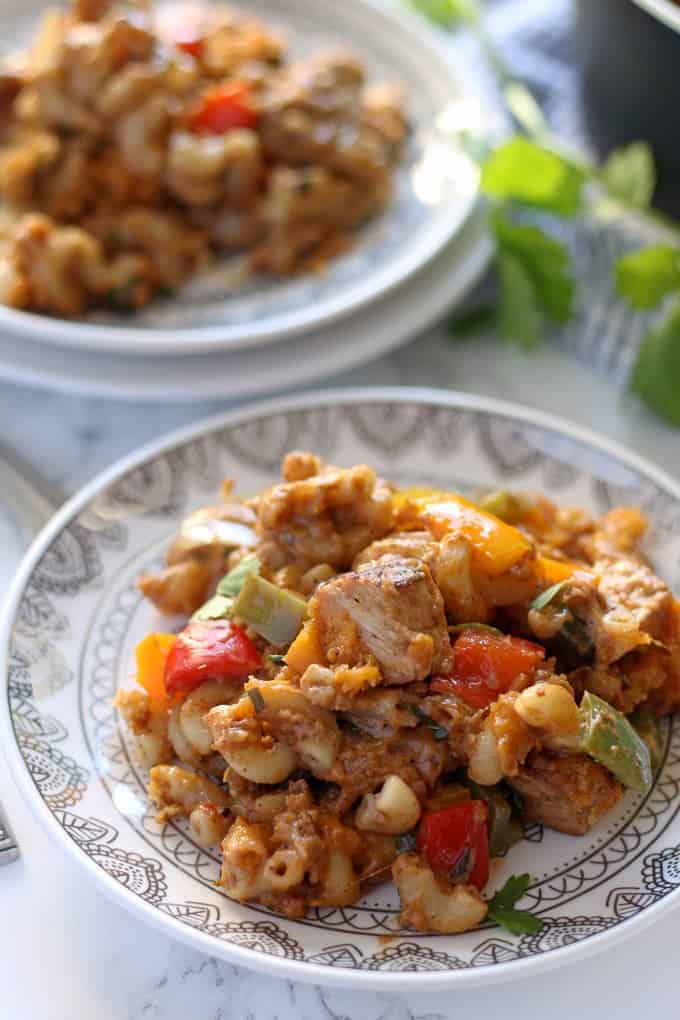 Chicken Fajita Mac and Cheese | Honey & Birch
This chicken fajita mac and cheese is some serious comfort food. It is perfect for Sunday supper so invite your whole family over for dinner!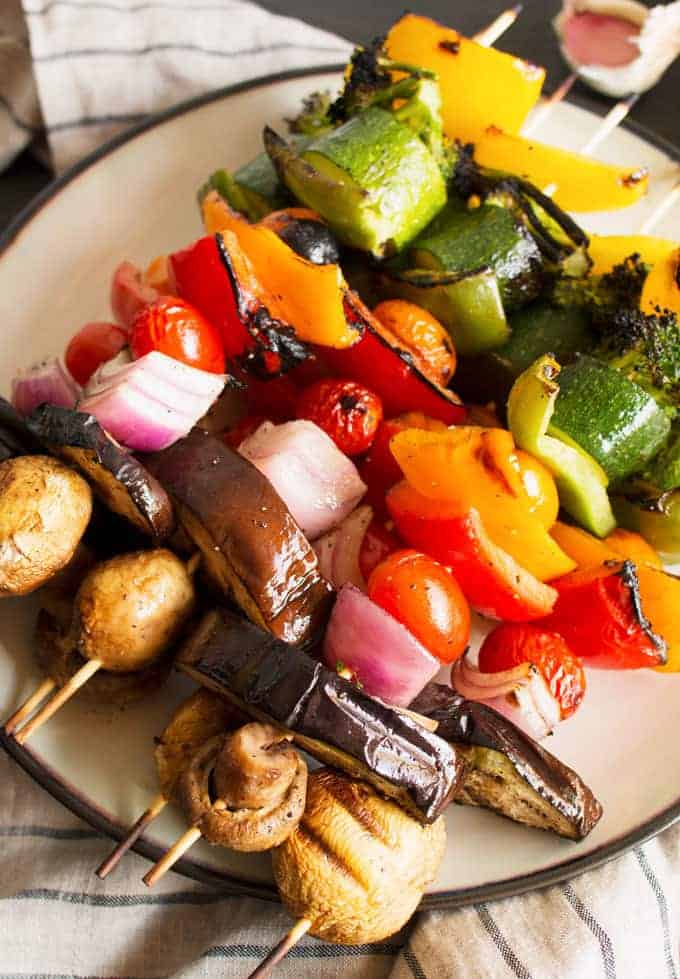 Rainbow Veggie Kebobs | Honey & Birch
These Rainbow Veggie Kabobs are the perfect summer side dish! Serve them with my delicious and easy-to-make Grilled Lemon Garlic Sauce.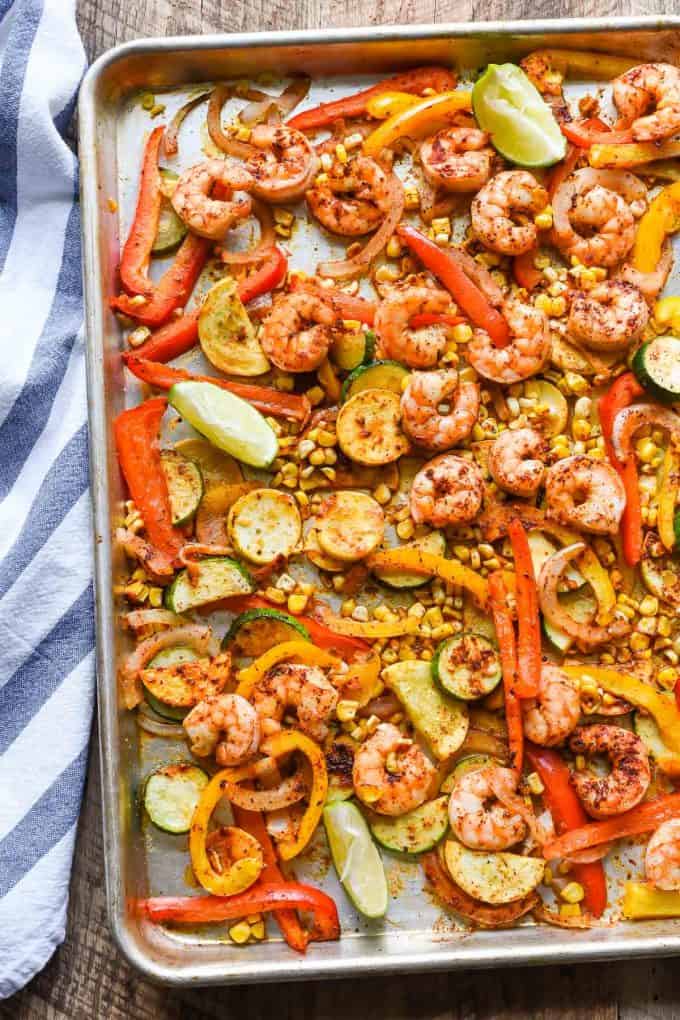 Sheet Pan Shrimp Tacos | NeighborFood
Sometimes it's better to share something, however humble, than to share nothing at all. Today I'm sharing a recipe for these easy 30 minute Sheet Pan Shrimp Tacos and also sharing some thoughts on the events in Charlottesville. I don't have easy answers, but today I share what I know–food and community–and hope it makes a difference.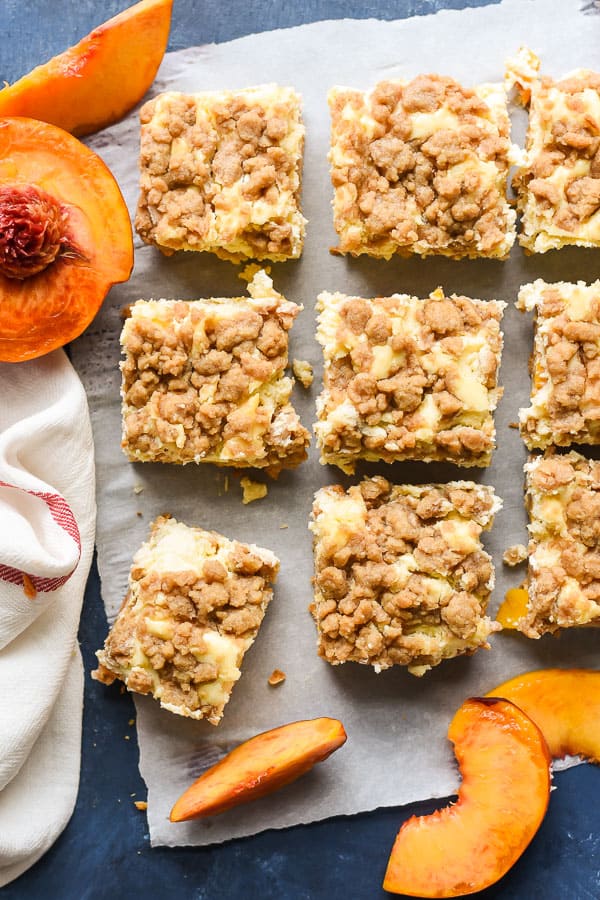 Peach Cobbler Cheesecake Bars | NeighborFood
These Peach Cobbler Cheesecake Bars combine the best of both worlds to get a creamy, crunchy summer dessert!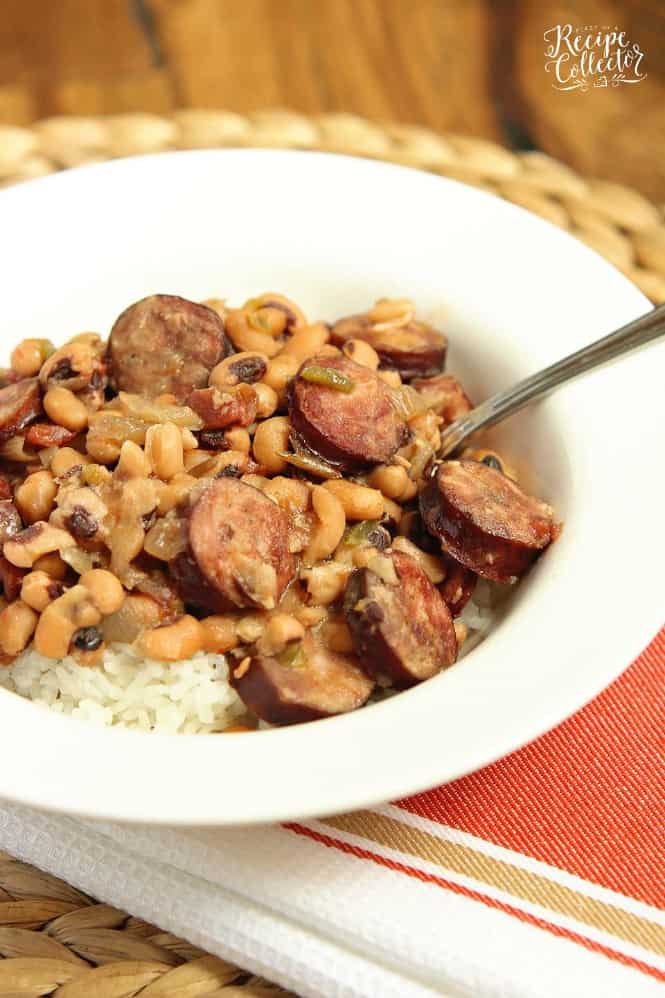 Crockpot Hoppin' John | Diary of a Recipe Collector
This slow cooker meal uses only a few ingredients and couldn't be easier!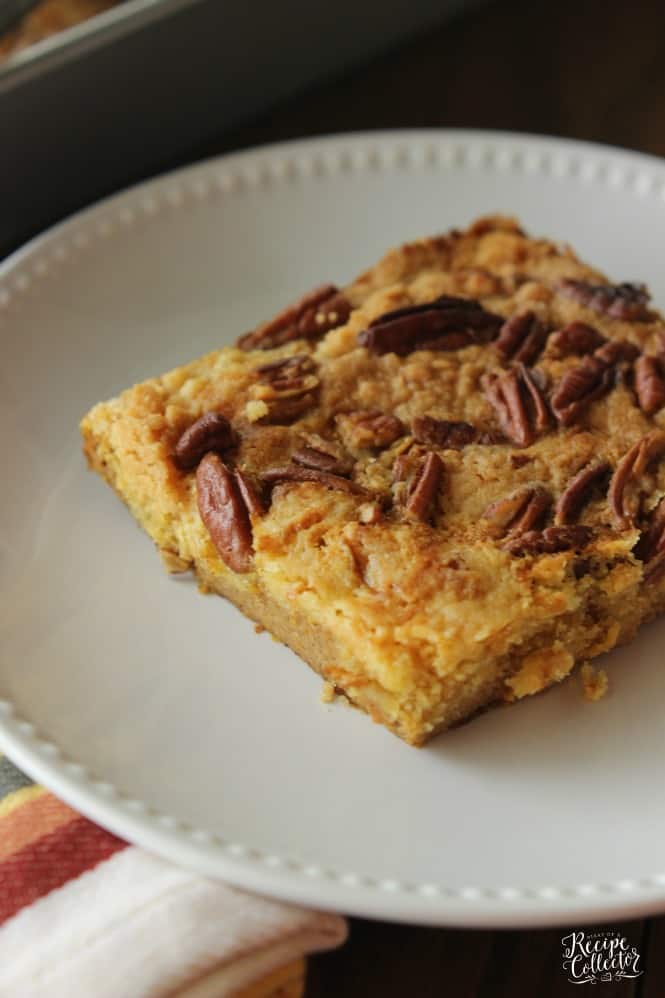 Pumpkin Pecan Cake | Diary of a Recipe Collector
An easy pumpkin dessert with a delicious topping made using a box yellow cake mix!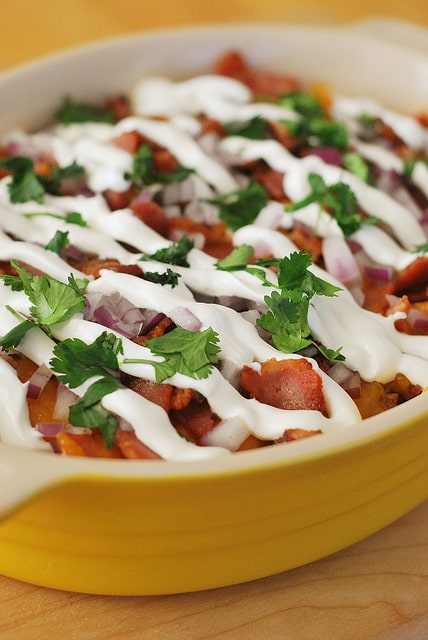 7-Layer Chili Dog Dip | Fake Ginger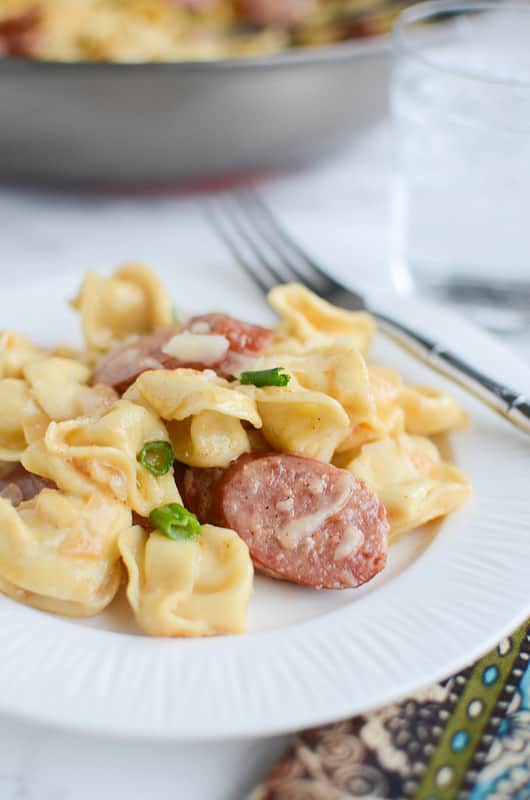 Cajun Tortellini Alfredo | Fake Ginger
—–
Looking for more recipe ideas?  Check out my past menu plans and other recipes I've created.
Subscribe to Melanie Makes to receive my Most Popular Recipes of 2106 eBook FREE.