A visual weekly family menu plan including six meals, a breakfast, side dish and two dessert ideas. Each featured recipe includes multiple photos for each dish.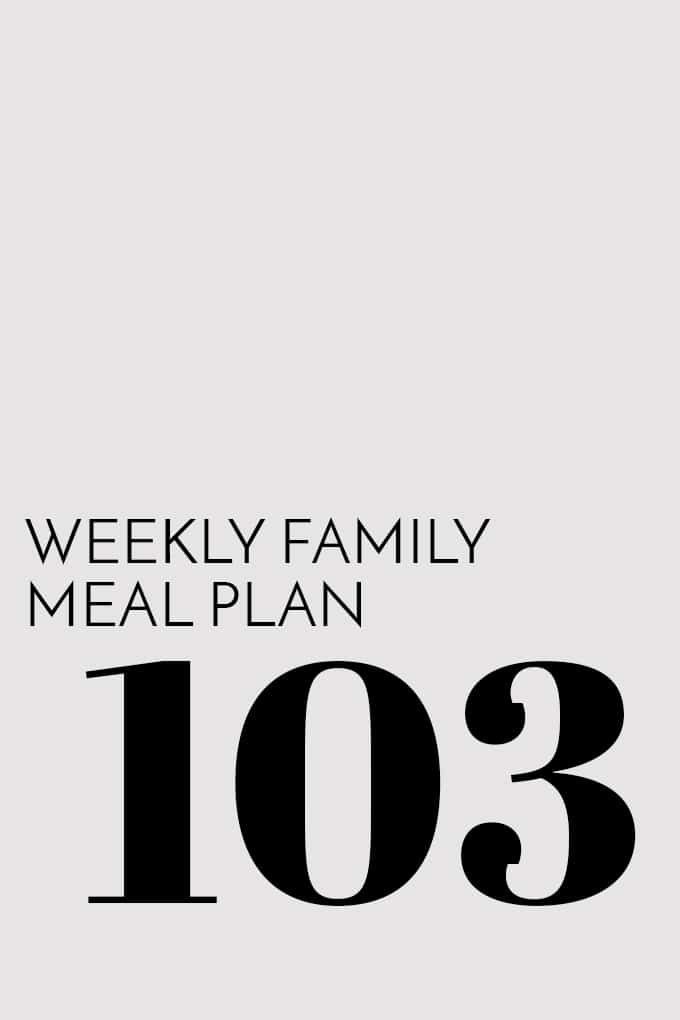 Keep in touch!  Subscribe to receive Melanie Makes recipes direct to your inbox.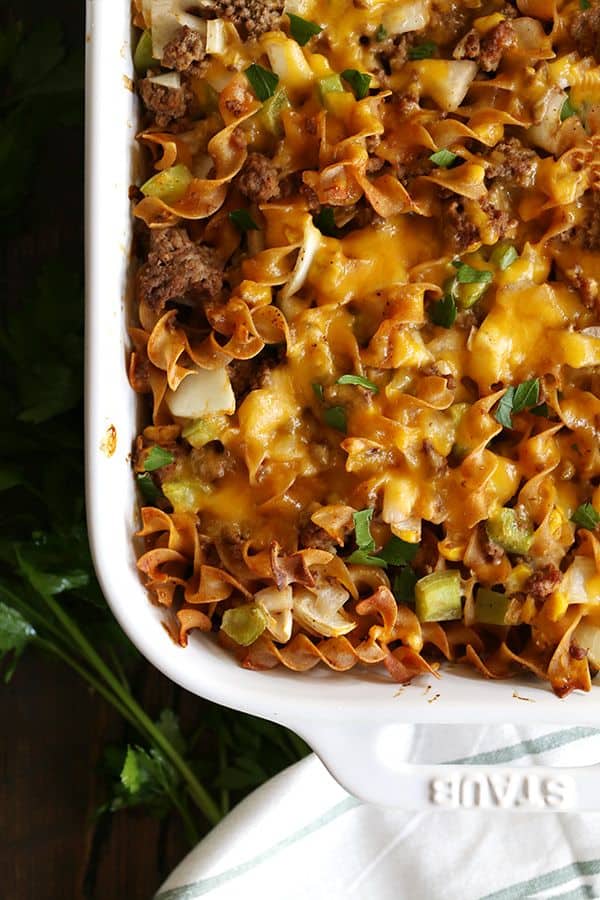 Hamburger Hotdish | Melanie Makes
This eight ingredient Hamburger Hotdish is a classic family recipe that will never go out of style.  Ground beef, egg noodles and creamed corn combine in this bubbly, cheesy comforting casserole.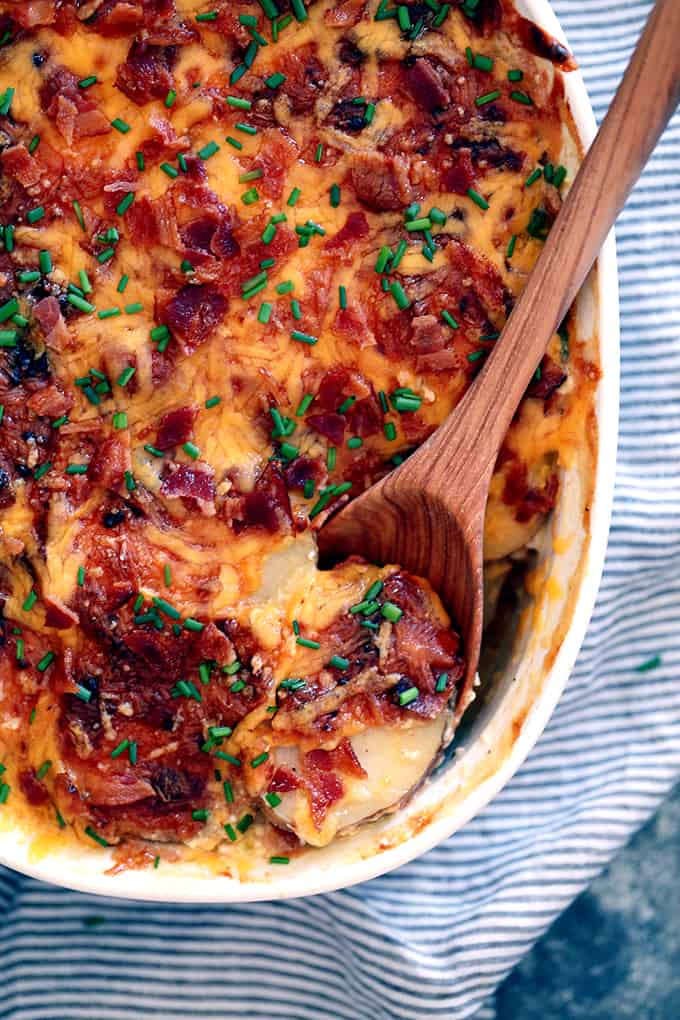 Loaded Scalloped Potatoes | Melanie Makes
 These Loaded Scalloped Potatoes are sure to steal the show at your dinner table.  Sliced skin-on potatoes are layered with butter, chives, bacon and cheddar cheese.  Repeat.  The layers are then covered with an amazing milk and yogurt mixture to create the most delicious creamy sauce.  
Creamiest Mac and Cheese | Neighbor Food
After years of searching (and making more boxed mac than I care to admit), I finally found the creamiest mac and cheese recipe around. Super cheddary, rich, and made on the stove top in under 30 minutes, this is going to be making many more appearances on our family table.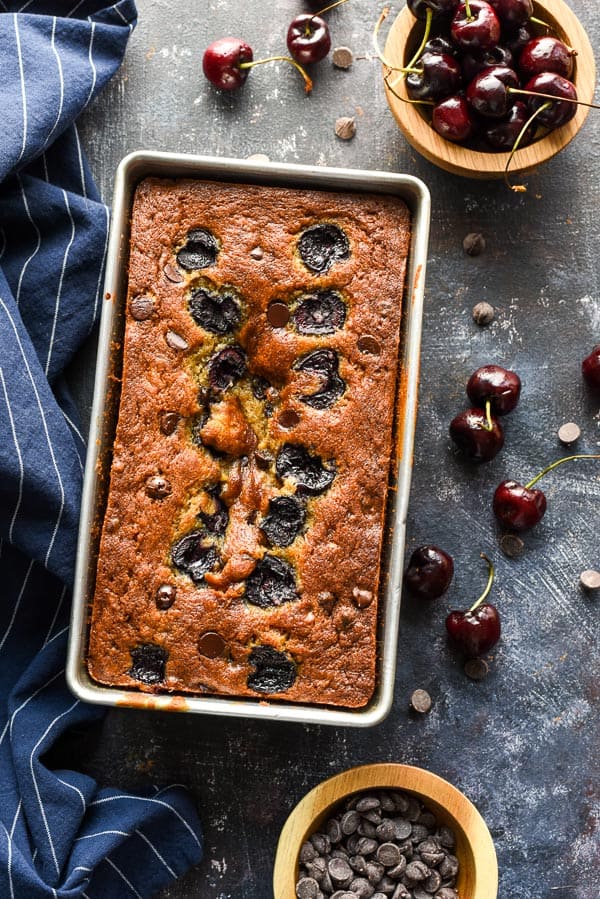 Cherry Chocolate Chip Banana Bread | Neighbor Food
Chocolate and dark sweet cherries add a special something to this Cherry Chocolate Chip Banana Bread!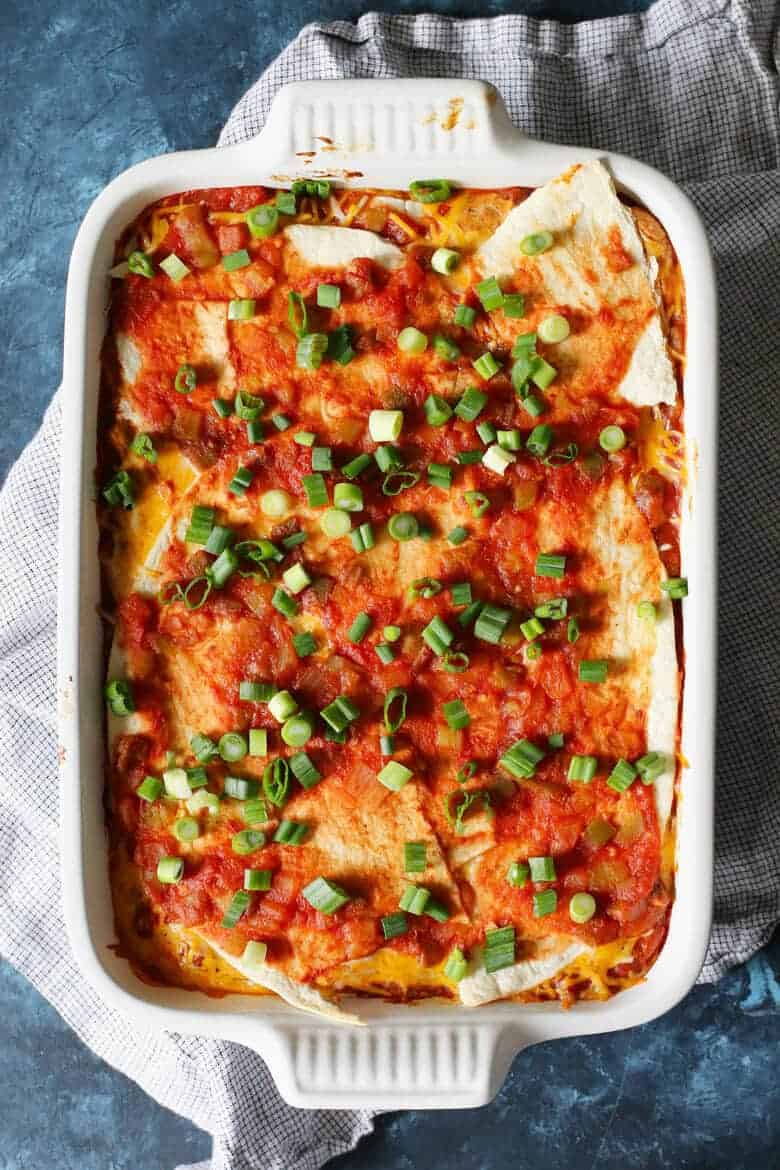 Bean Burrito Casserole | Honey & Birch
This bean burrito casserole is the perfect weeknight vegetarian freezer meal. Pull the casserole dish out of the freezer and defrost it during the day. Pop it in the oven after work and have dinner on the table in just 30 minutes!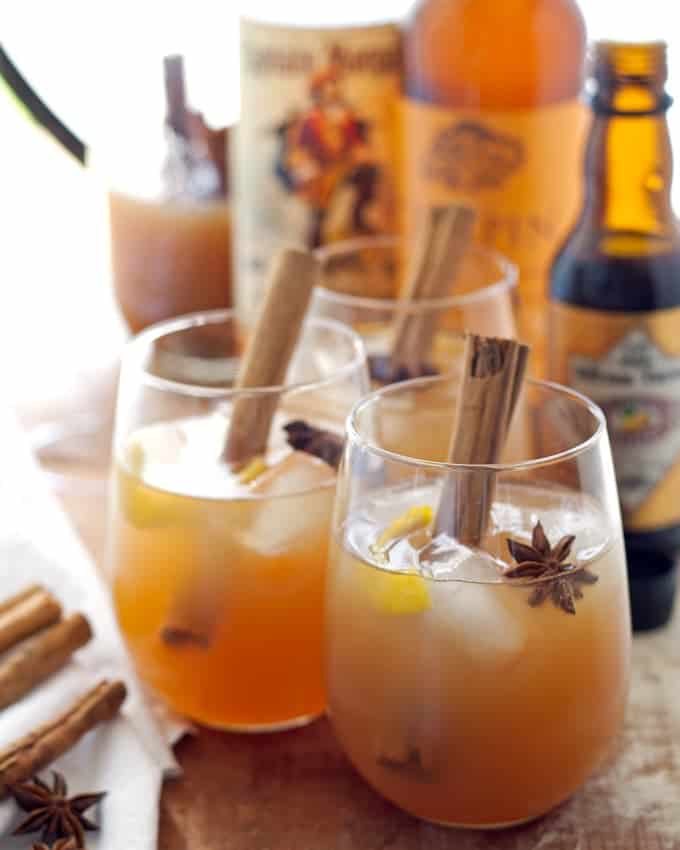 Autumn Spiced Rum Cider Cocktail | Honey & Birch
Looking for a fall cocktail? Try this autumn spiced rum cider cocktail – the perfect blend of spiced rum, spiced apple cider and hard cider. Cinnamon and star anise!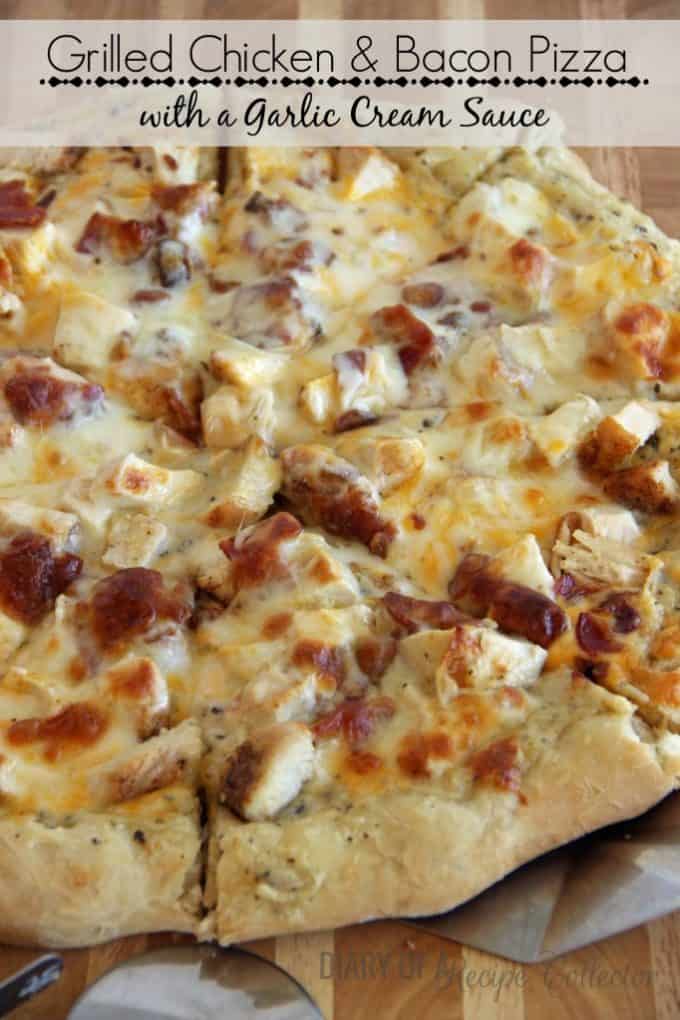 Grilled Chicken and Bacon Pizza with a Garlic Cream Sauce | Diary of a Recipe Collector
Looking for a nice change to your family pizza night?  Well this is such a great recipe!  It has all my favorites:  grilled chicken, bacon, and a yummy creamy garlic sauce.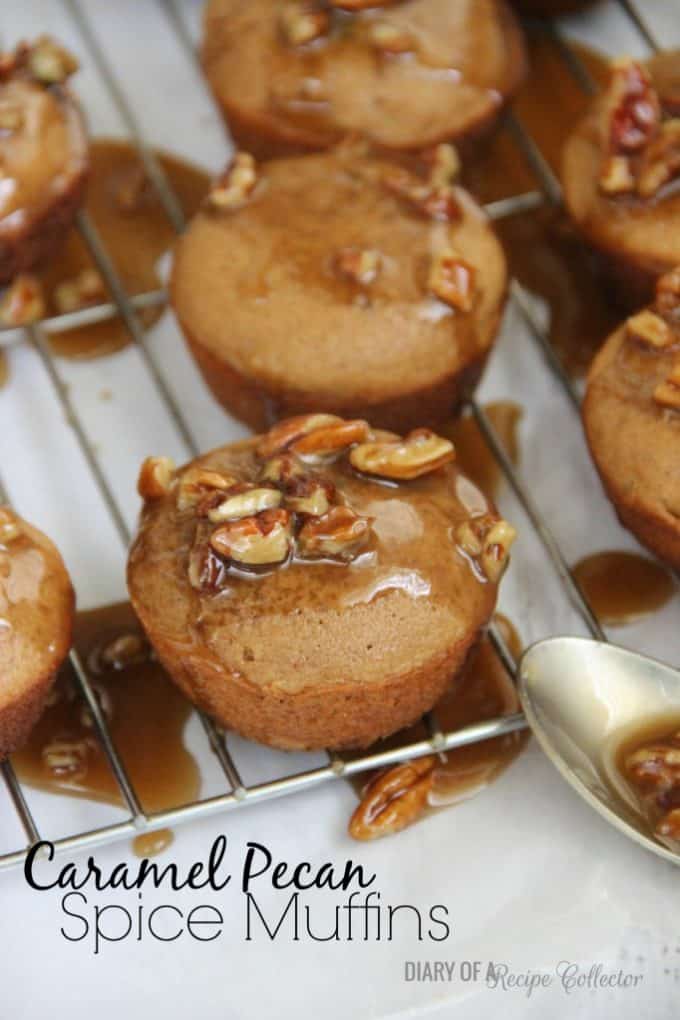 Caramel Pecan Spice Muffins | Diary of a Recipe Collector
Grab the napkins and get ready for great Fall breakfast treat with these Caramel Pecan Spice Muffin with applesauce.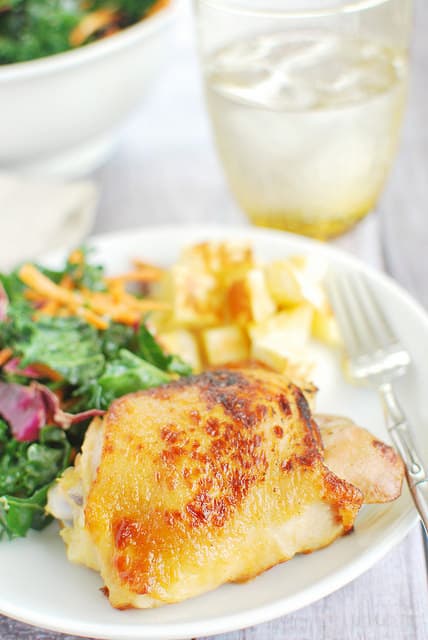 Honey Mustard Glazed Chicken Thighs | Fake Ginger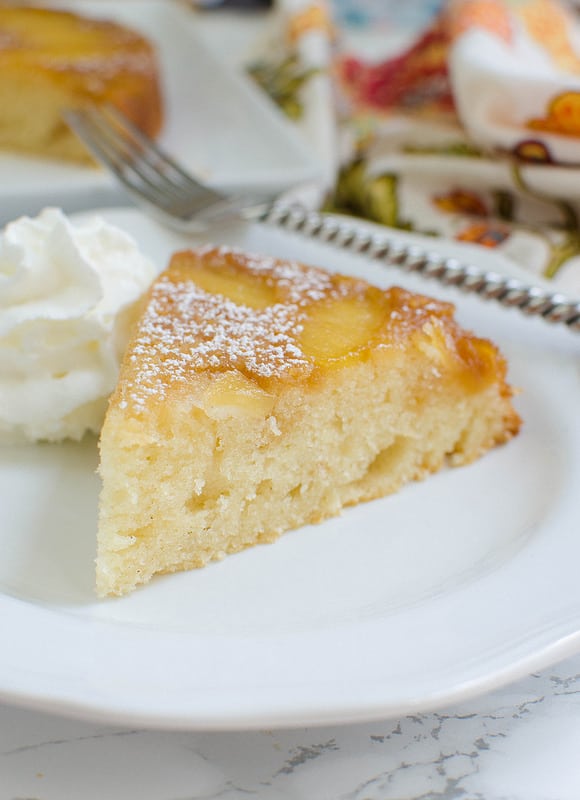 Apple Upside Down Cake | Fake Ginger
—–
Looking for more recipe ideas?  Check out my past menu plans and other recipes I've created.
Subscribe to Melanie Makes to receive my Most Popular Recipes of 2106 eBook FREE.