As part of a sponsored post for Collective Bias®, I created these Porcupine Meatballs featuring Hunt's Tomato Sauce, Tomato Paste and Diced Tomatoes as a perfect easy cooking tomato recipe to share with your family. #DinnerDone #CollectiveBias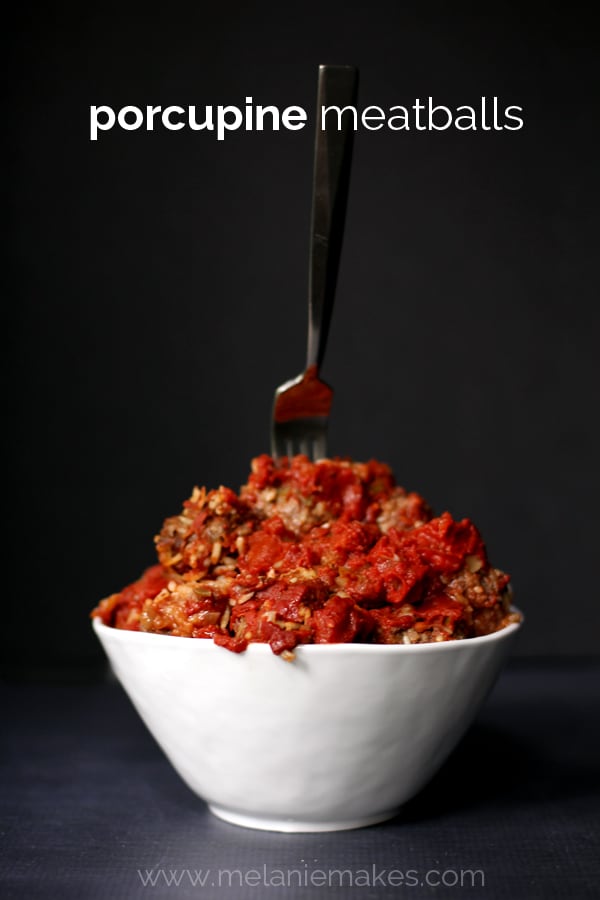 Before we go any further, let me first state for the record that these meatballs do not, I repeat, do NOT contain any actual porcupine. Okay, everyone good now? Instead, these saucy meatballs get their name from the fact that they contain rice which some clever person thought bore a resemblance to porcupine quills. Or at least that's my best guess anyway.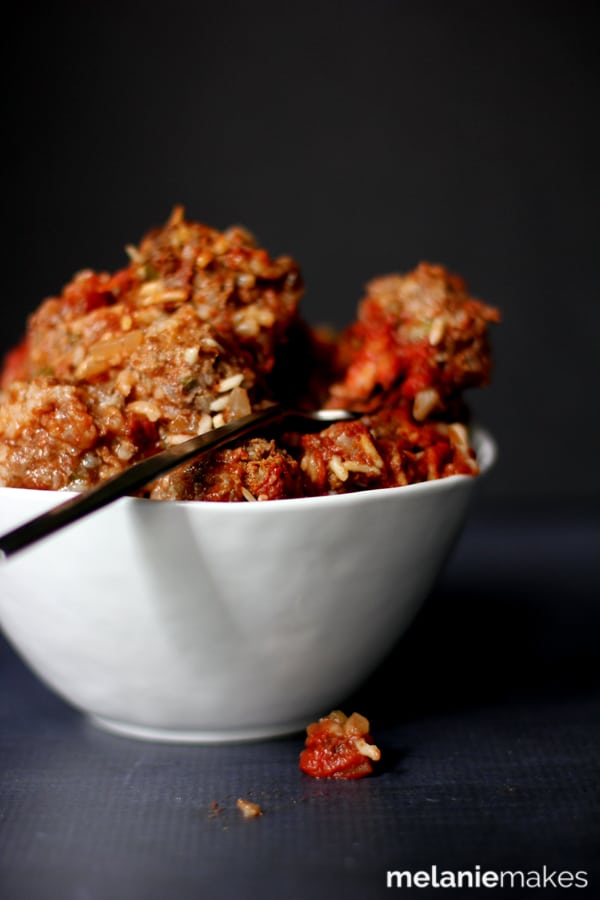 These meatballs always make me think of home. They were most often served as a Sunday meal after returning home from church. I remember my mom making the meatballs ahead of time on Saturday night and putting them in the fridge until Sunday morning. Then into the oven they went with the oven set to come on while we were gone so when we returned the house smelled absolutely heavenly and little meal prep was left except to set the table.
Side note: I now wonder how safe that whole setting the oven to come on while you're away feature was back then…
Ground beef is studded with uncooked rice, onion and green pepper and simply seasoned with salt and pepper before being formed into meatballs. A rich and delicious sauce is created by stirring together tomato sauce, tomato paste and diced tomatoes. I love that this recipe's short ingredient list means that I almost always have everything on hand!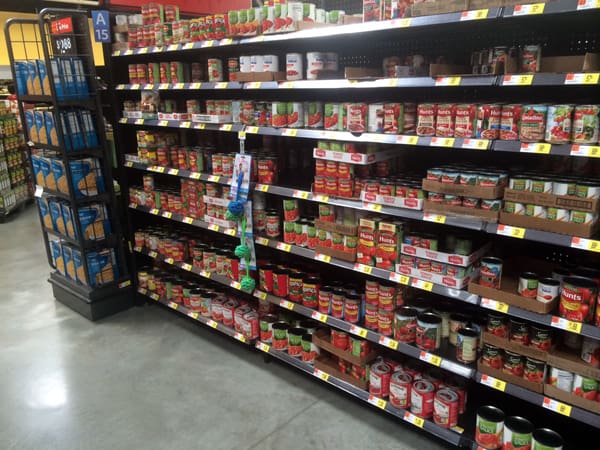 On my last trip to Walmart, I stocked up sauce ingredients by picking up additional cans of Hunt's Tomato Sauce, Tomato Paste and Diced Tomatoes as I was running low. I love the Hunt's products as they are 100% natural and the tomatoes are FlashSteamed with only water prior to canning. All within hours of the tomatoes being picked from the field. Their Green Pepper, Celery & Onion variety of diced tomatoes is perfect for this recipe to add a bit more flavor!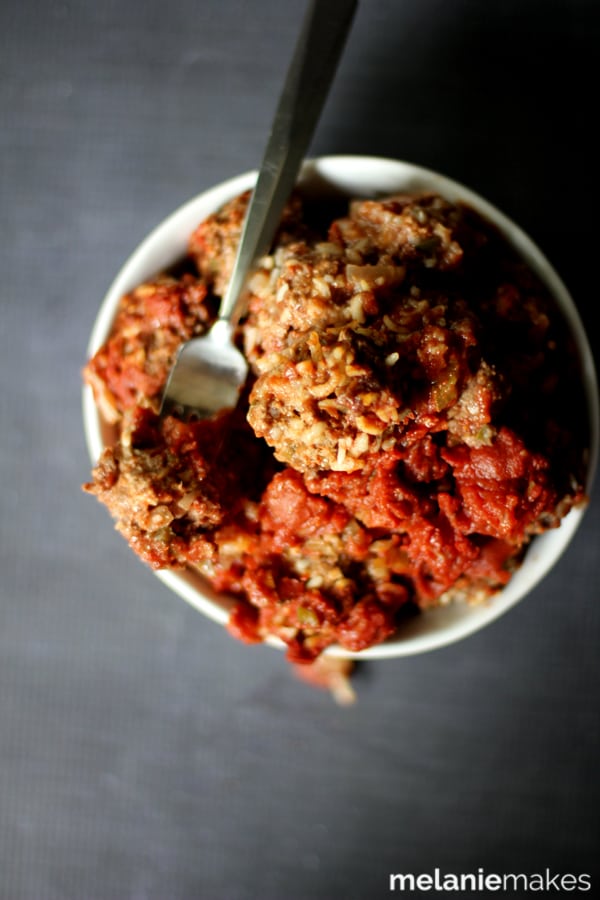 Not only are these meatballs delicious – we love serving them alongside a baked potato and fresh vegetable – I also love that I can make them ahead of time. I love to make them at lunch and put them in the fridge until it's time to start dinner. I'm then able to simply pop them in the oven and head back outside to play with the kids – enjoying every ounce of nice weather possible! – instead of being cooped up in the kitchen.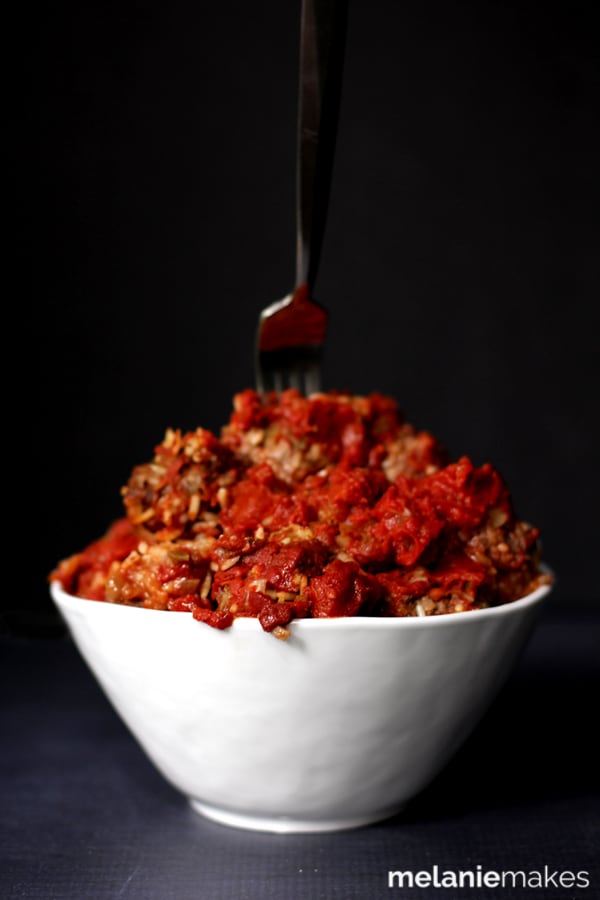 Porcupine Meatballs
15 minPrep Time
1 hr, 15 Cook Time
1 hr, 30 Total Time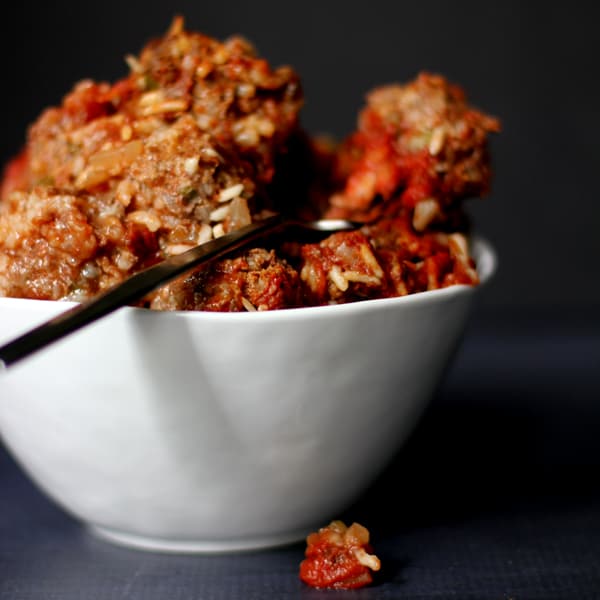 Ingredients
2 pounds ground beef
1 cup white rice, uncooked
1 teaspoon salt
1/2 teaspoon pepper
1 onion, diced fine
1 green pepper, diced fine
15 ounces Hunt's Tomato Sauce
14.5 ounces Hunt's Diced Tomatoes
6 ounces Hunt's Tomato Paste
Instructions
Preheat oven to 350 degrees.
In a large bowl, combine ground beef, rice, salt, pepper, onion and green pepper.
Using a medium cookie scoop, create meatballs and place in 9x13 baking pan.
In a medium bowl, stir together tomato sauce, diced tomatoes and tomato paste. Pour evenly over meatballs.
Cover and bake for 1 hour - 1 hour and 15 minutes or until meatballs are cooked through and sauce is bubbling.
7.8.1.2
59
https://melaniemakes.com/porcupine-meatballs/
Melanie Bauer | Melanie Makes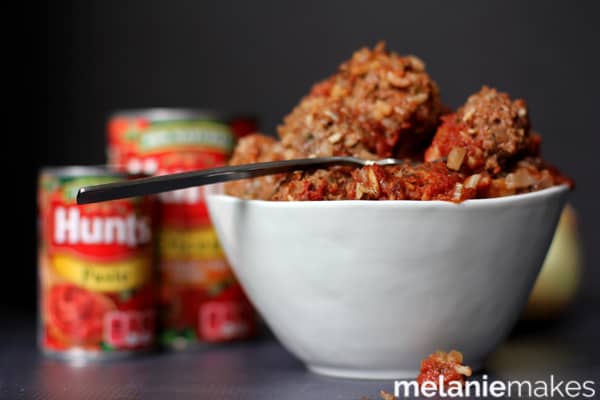 Looking for more great recipes and information on Hunt's tomatoes? Look no further than the Hunt's website and Ready Set Eat/.