A collection of the top ten most popular recipes published on Melanie Makes in 2017.  Did your favorite make the list?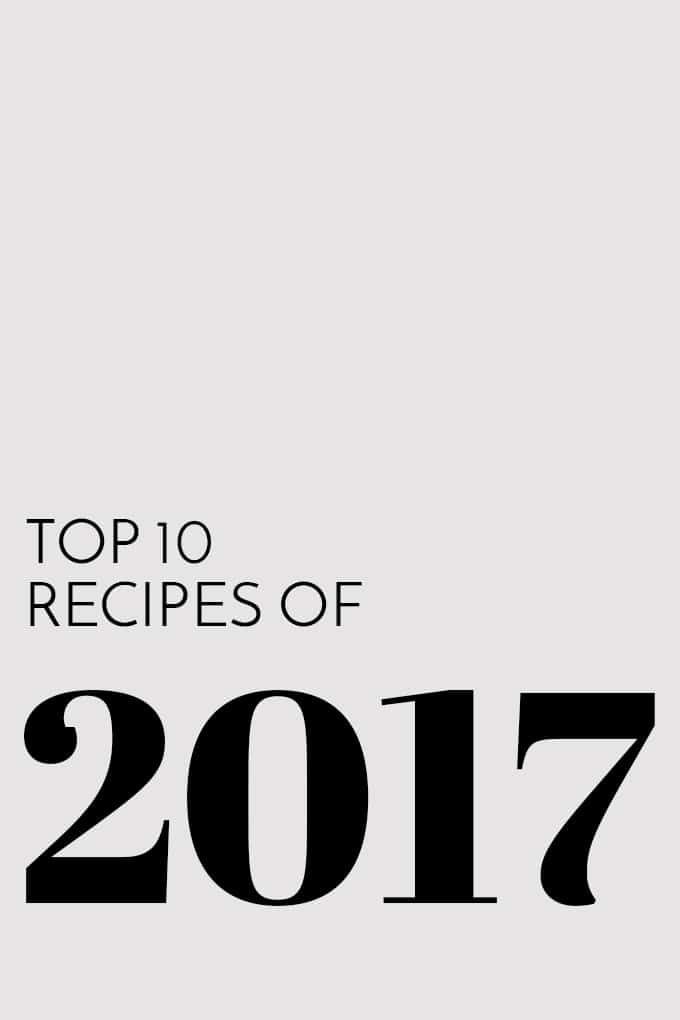 This year was the best yet in the history of Melanie Makes and no doubt it wouldn't have been possible without YOU.  I wish there was a way that I could possibly thank you for taking the time to read, comment, like, share, e-mail and everything else you do to keep my site alive and well.  There's no way I could do this without you!
This is a collection of the ten most popular recipes I published this past year.  This year, my readers definitely had a sweet tooth as only a single savory recipe made the list.  I like the way you roll!  Without further ado, here are your favorite recipes posted from the last twelve months.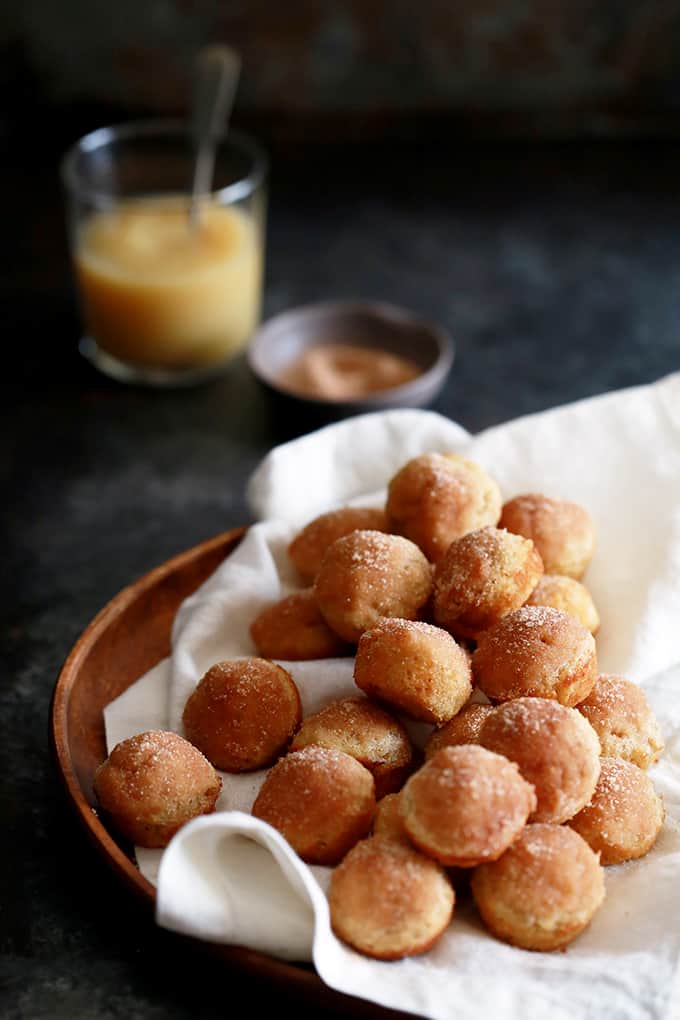 NUMBER 10
Mini Applesauce Muffins
These Mini Applesauce Muffins require no special ingredients and are the perfect morning treat.  A simple muffin batter flavored with applesauce will have you dreaming of crisp fall mornings and a delicious cinnamon sugar topping will have you reaching for "just one more" over and over again.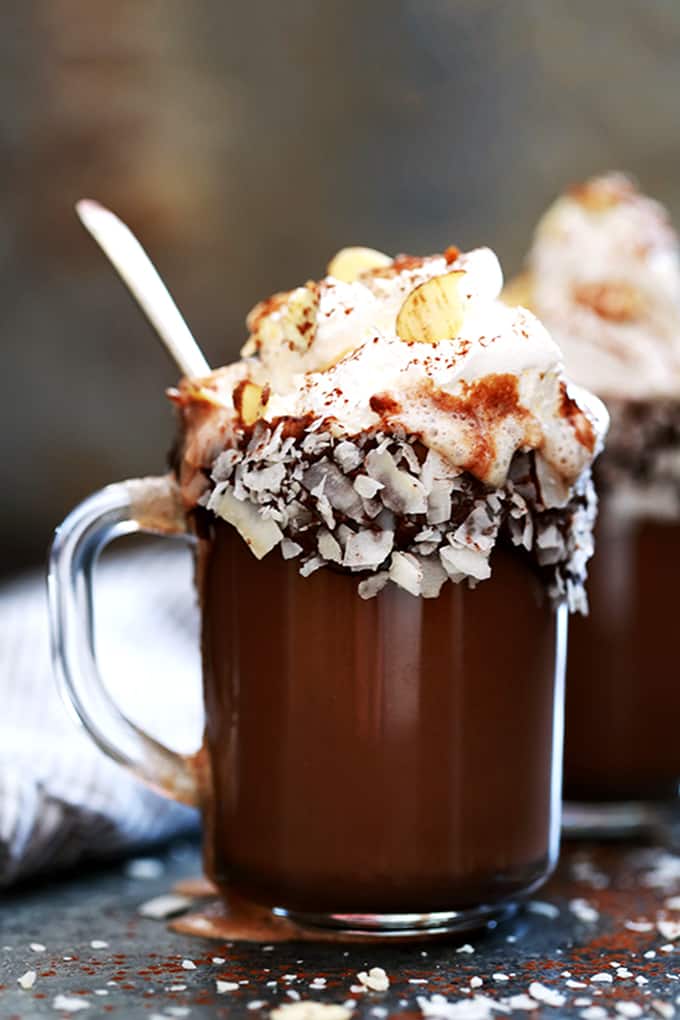 NUMBER 9
Slow Cooker Almond Joy Hot Chocolate
This Slow Cooker Almond Joy Hot Chocolate takes just five minutes to prepare, yet makes enough to wow a crowd!  Whole milk, heavy cream, cocoa and almond extract are whisked together to form this decadently delicious treat.  Garnished with whipped topping, sliced almonds and coconut flakes, this hot chocolate is easily the best around.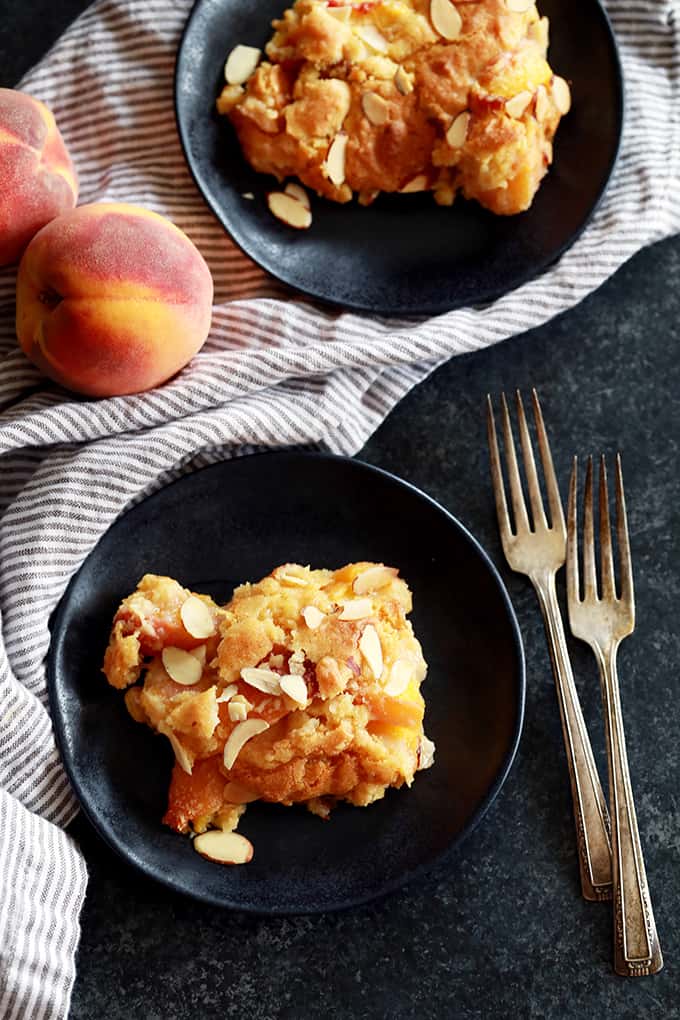 NUMBER 8
Cake Mix Fresh Peach Cobbler
In just 15 minutes, this Cake Mix Fresh Peach Cobbler is ready for the oven.  Fresh peaches are bathed in brown sugar, almond extract, peach juice and butter before being stirred together with a yellow cake mix.  Vanilla ice cream or whipped cream is an absolute must to top this delicious dessert!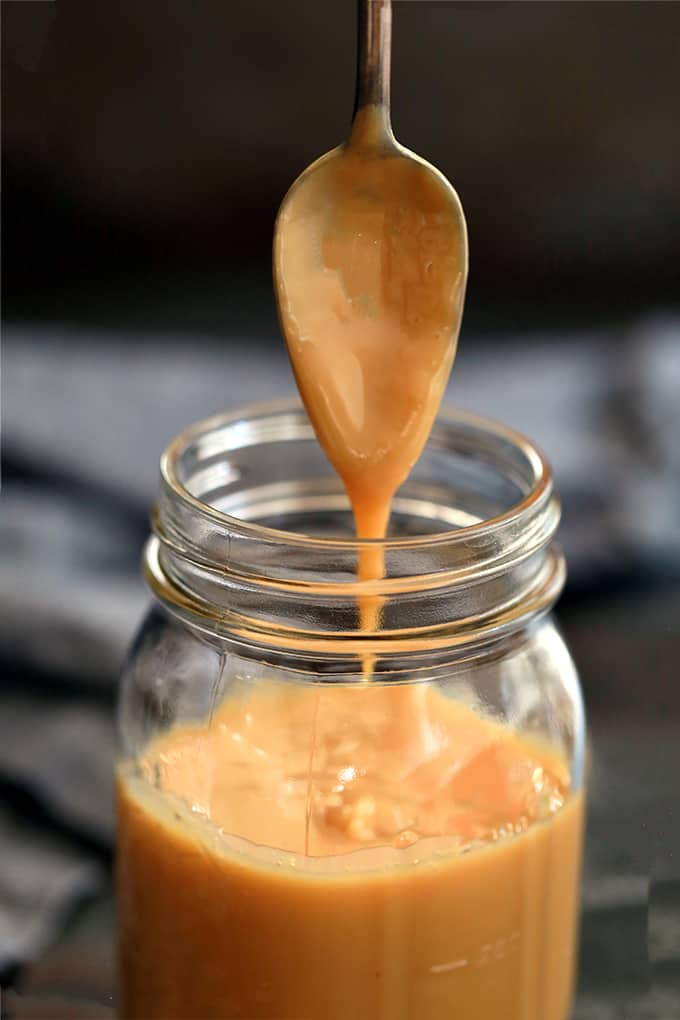 NUMBER 7
How to Make Dulce de Leche from Sweetened Condensed Milk
Want to learn how to make dulce de leche from sweetened condensed milk?  Look no further!  With just one ingredient and two baking pans, you'll be able to prepare this caramel colored confection with just five minutes prep time.  At a fraction of the price, it will no doubt taste so much better than the readymade product you can purchase on store shelves.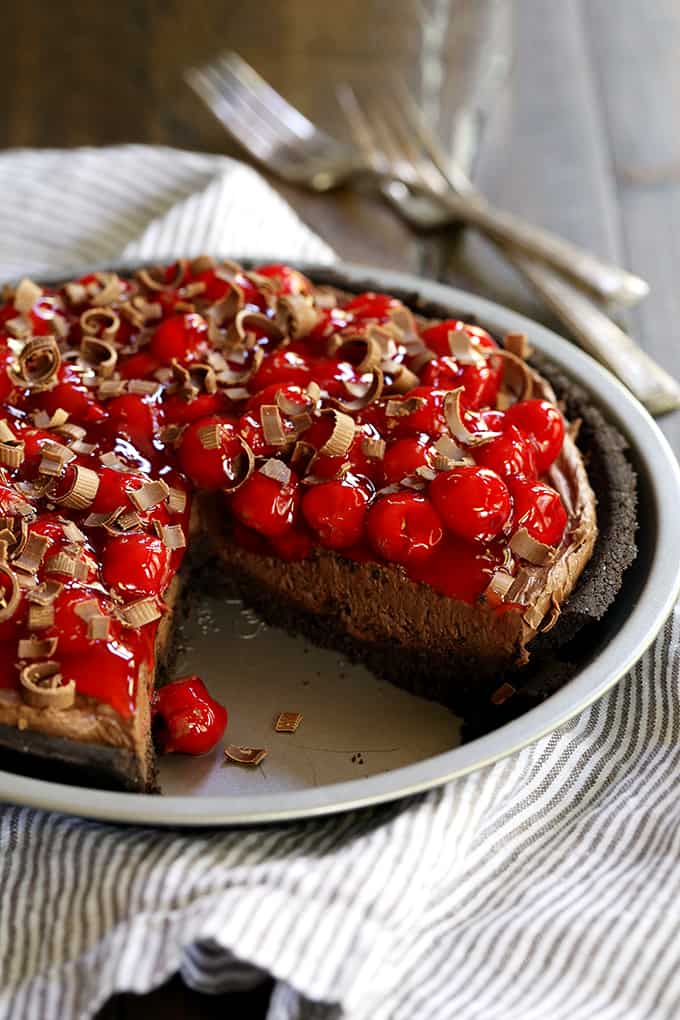 NUMBER 6
Black Forest No Bake Cheesecake
My Black Forest No Bake Cheesecake takes just 10 minutes to prepare and is a must for chocolate lovers!  An Oreo crust holds a pool of decadent chocolate ganache before being filled with a chocolate cheesecake filling, topped with cherry pie filling and showered with dark chocolate curls.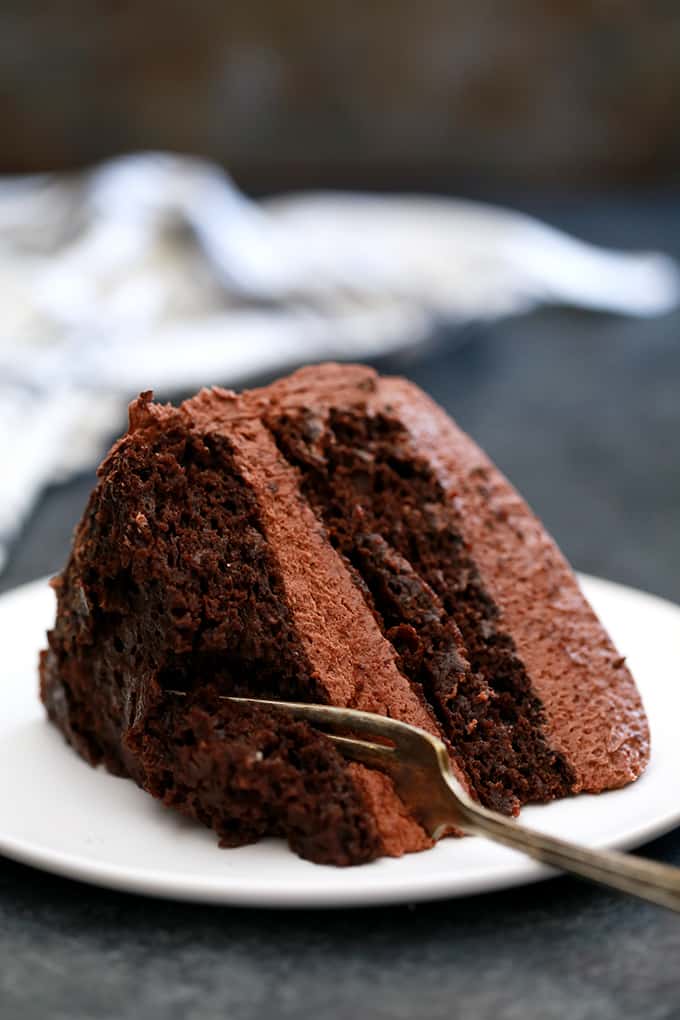 NUMBER 5
Chocolate Pudding Fudge Cake
Not only is this Chocolate Pudding Fudge Cake rich, decadent and delicious but it's also incredibly easy.  A store bought chocolate cake mix is dressed up with chocolate pudding, yogurt and applesauce to create the most moist chocolate cake.  Using just seven ingredients, this cake is ready for the oven in under 10 minutes.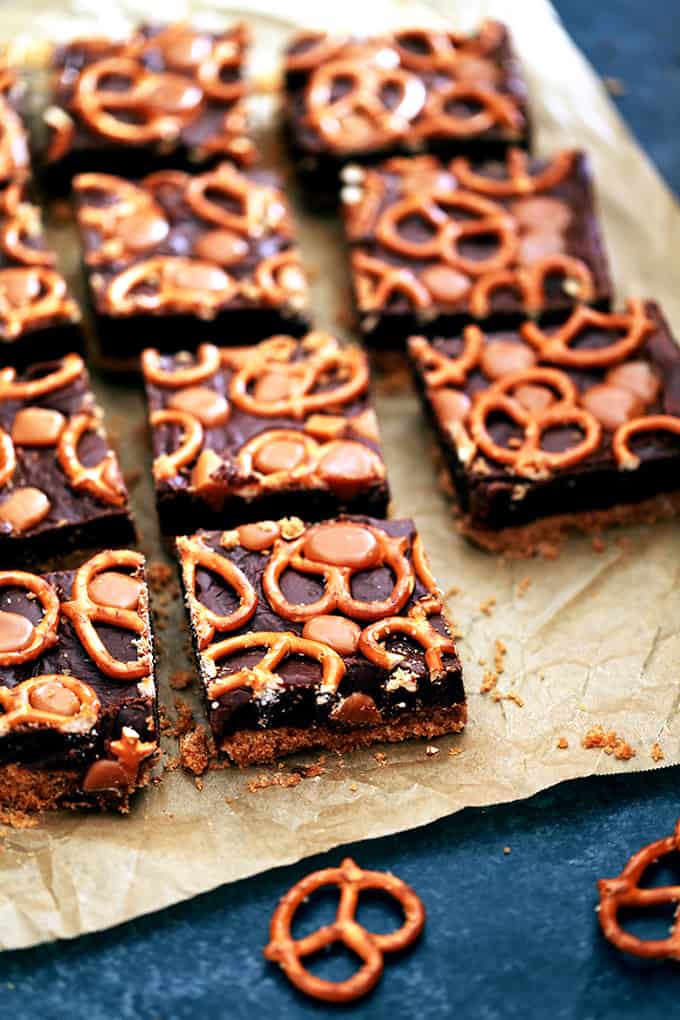 NUMBER 4
Chocolate Caramel Pretzel Bars
With just six ingredients, these Chocolate Caramel Pretzel Bars couldn't be easier yet will easily feed a crowd.  A buttery graham cracker crumb base layer is covered with thick fudgy chocolate before being adorned with mini pretzels and caramels.  The perfect sweet and salty combination in a single dessert.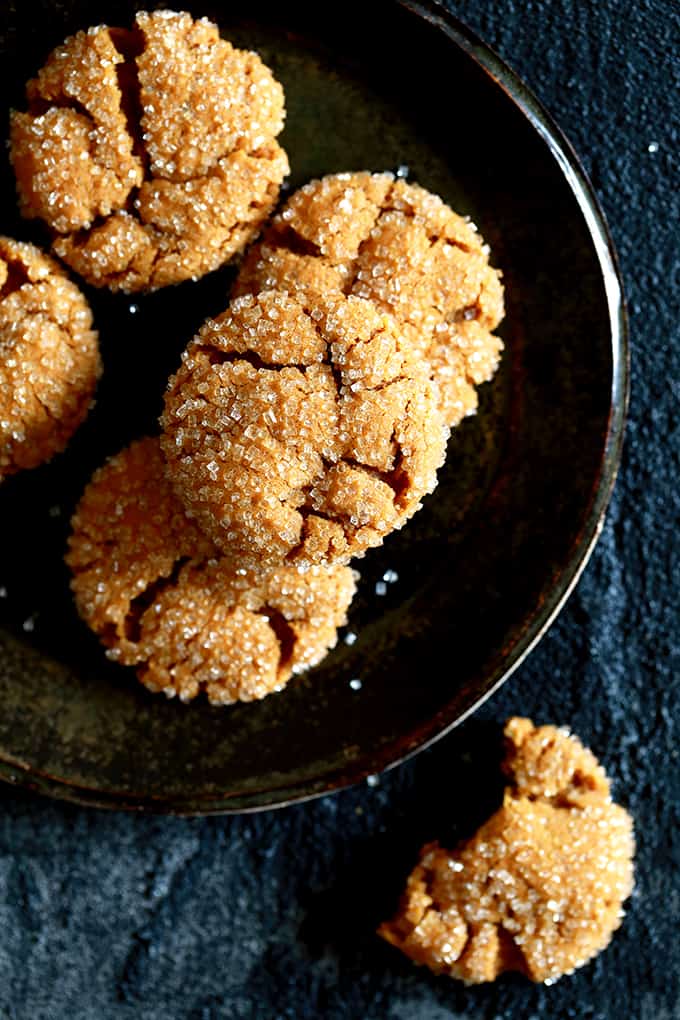 NUMBER 3
Soft and Chewy Pumpkin Ginger Cookies
These eight ingredient Soft and Chewy Pumpkin Ginger Cookies are perfect any time of year but are destined to be an autumn cookie all-star.  Pumpkin, molasses, cinnamon and ginger bring the warmth and expected fall flavors to these pillowy cookies.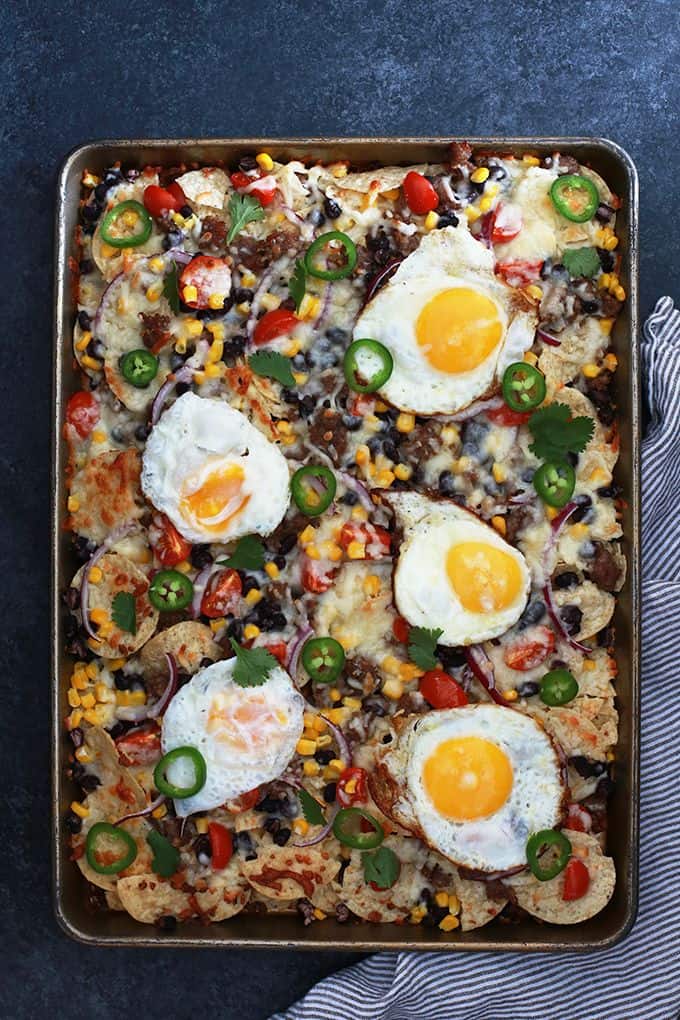 NUMBER 2
Huevos Rancheros Sheet Pan Nachos
Huevos Rancheros Sheet Pan Nachos are a quick and delicious recipe perfect for feeding an entire family easily. Layers of chips, black beans, cherry tomatoes, corn and melty Monterey Jack cheese are topped with sunny side up eggs. Great for breakfast but also for an appetizer or brinner, too!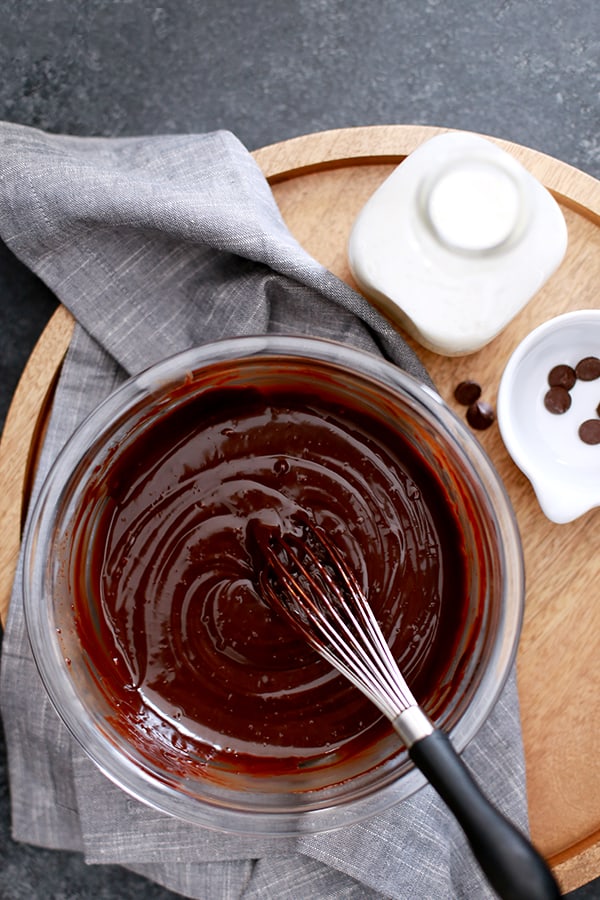 NUMBER 1
Microwave Chocolate Ganache
This two ingredient Microwave Chocolate Ganache comes together in less than five minutes and is amazing on it's own or as a glaze, sauce or filling for your favorite dessert.