A visual weekly family menu plan including six meals, a breakfast, side dish and two dessert ideas. Each featured recipe includes multiple photos for each dish.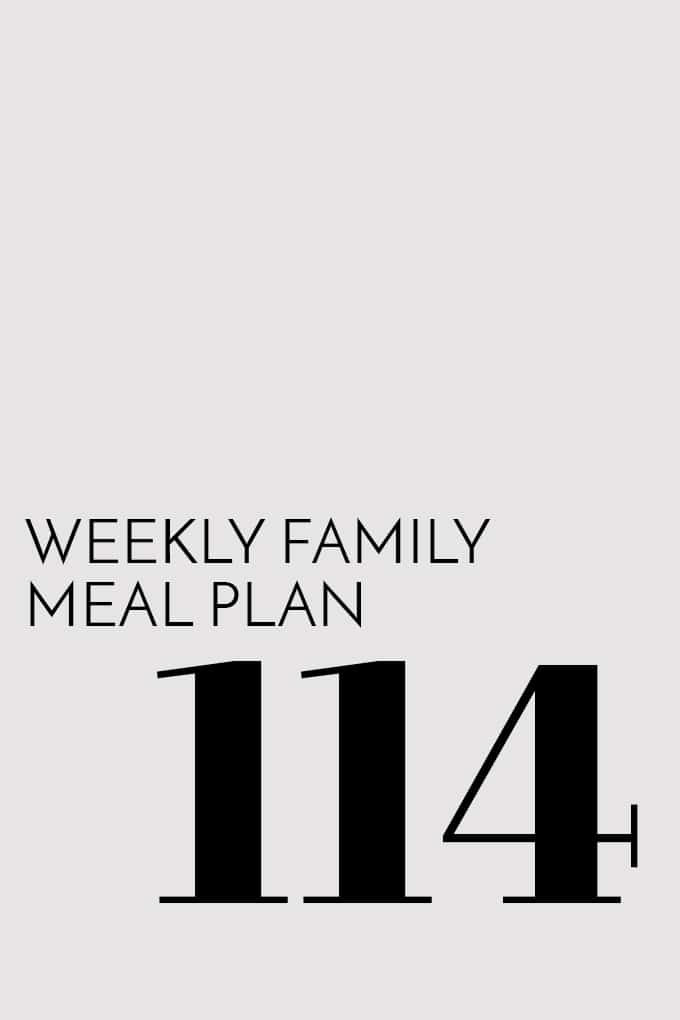 Keep in touch!  Subscribe to receive Melanie Makes recipes direct to your inbox.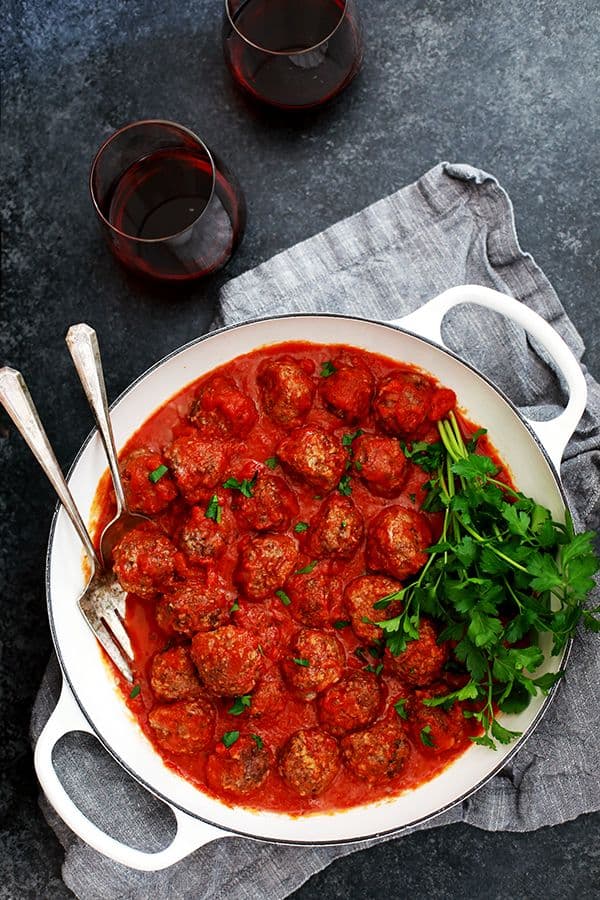 MONDAY
Easy Baked Meatballs | Melanie Makes
These Easy Baked Meatballs come together in just 10 minutes and then are baked to perfection in the oven.  No oil splatters or manning a frying pan required!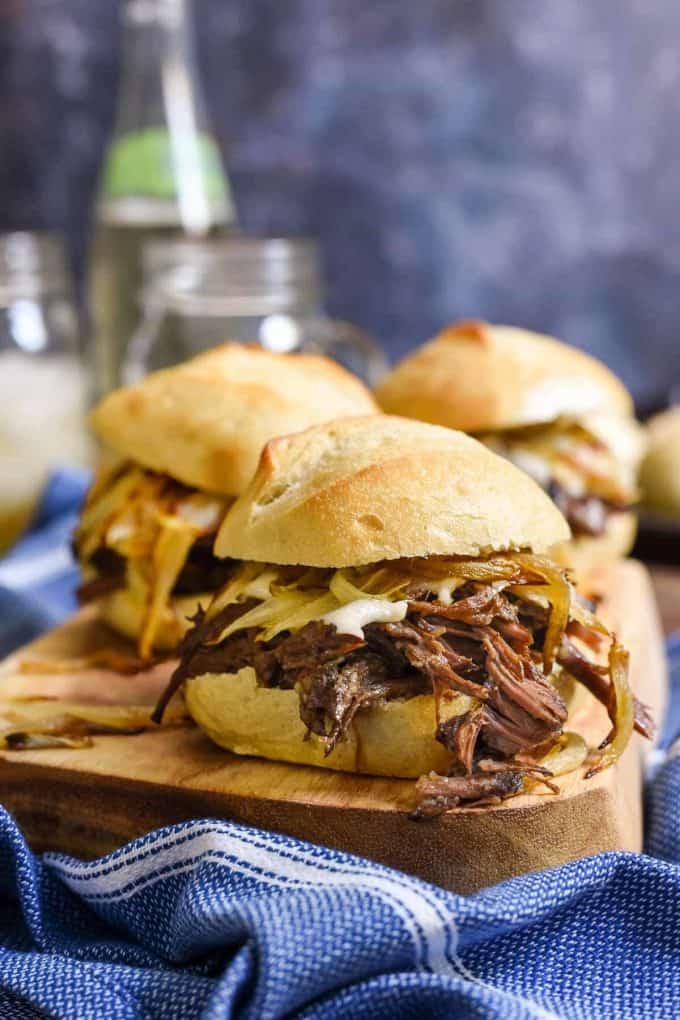 TUESDAY
Leftover Pot Roast Sandwich | Neighbor Food
Next time you make roast, be sure to save some for this Leftover Pot Roast Sandwich piled high with beef, caramelized onions, and melty Swiss cheese.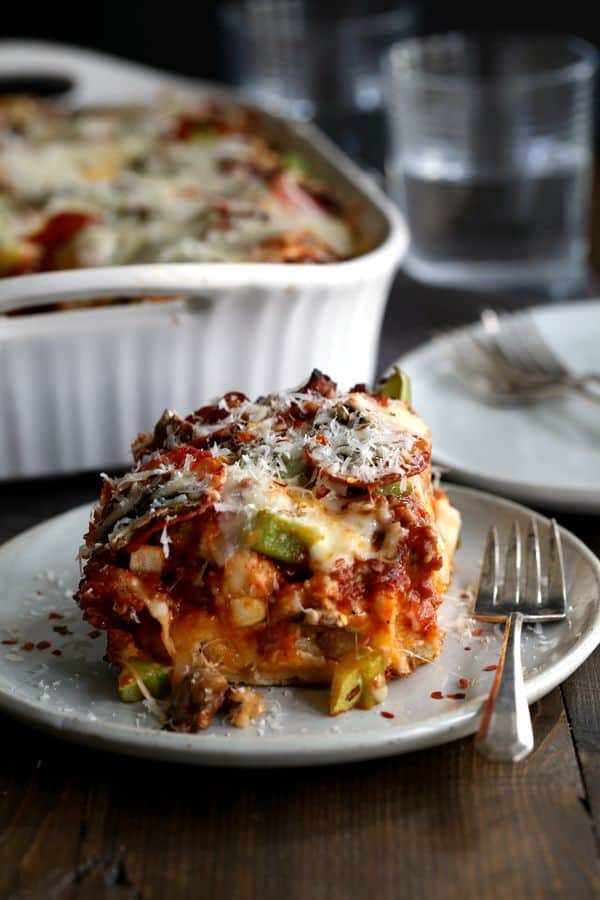 WEDNESDAY
Deep Dish Bubble Pizza | Melanie Makes
No yeast or rolling dough required – the no-fuss base of this Deep Dish Bubble Pizza comes from refrigerated biscuits!  Topped with Italian sausage, pepperoni and vegetables (or your favorite toppings!) before being showered with cheese, this main dish is an absolute family favorite.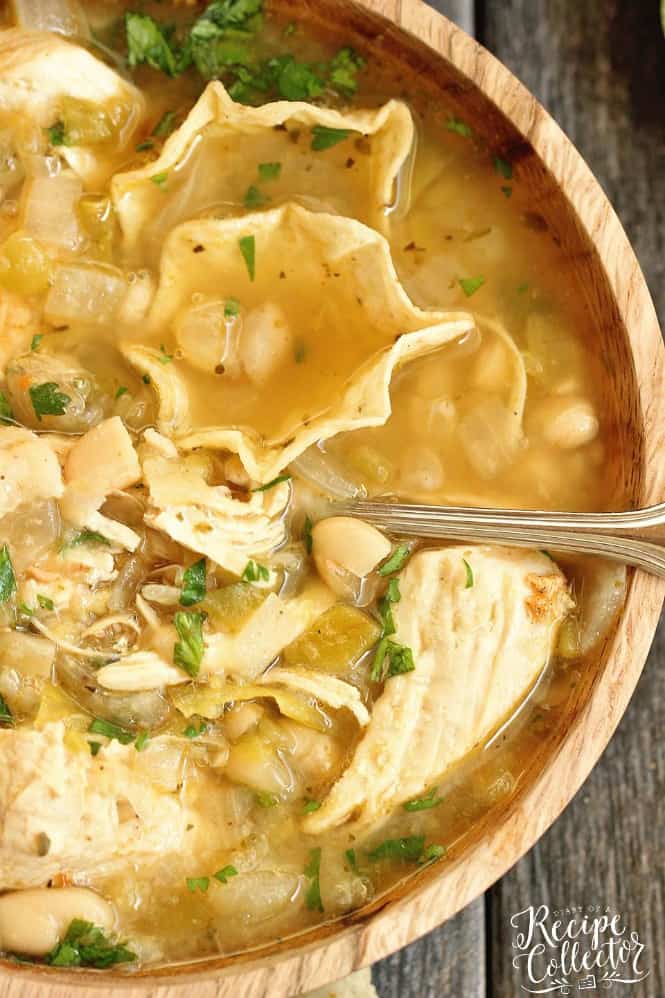 THURSDAY
White Bean Chicken Soup | Diary of a Recipe Collector
A healthy comforting soup recipe filled with chicken, Great Northern beans, green chiles, and tons of flavor!  It's a great recipe for dinner and for make-ahead lunches for the week!  Plus, it's low-carb!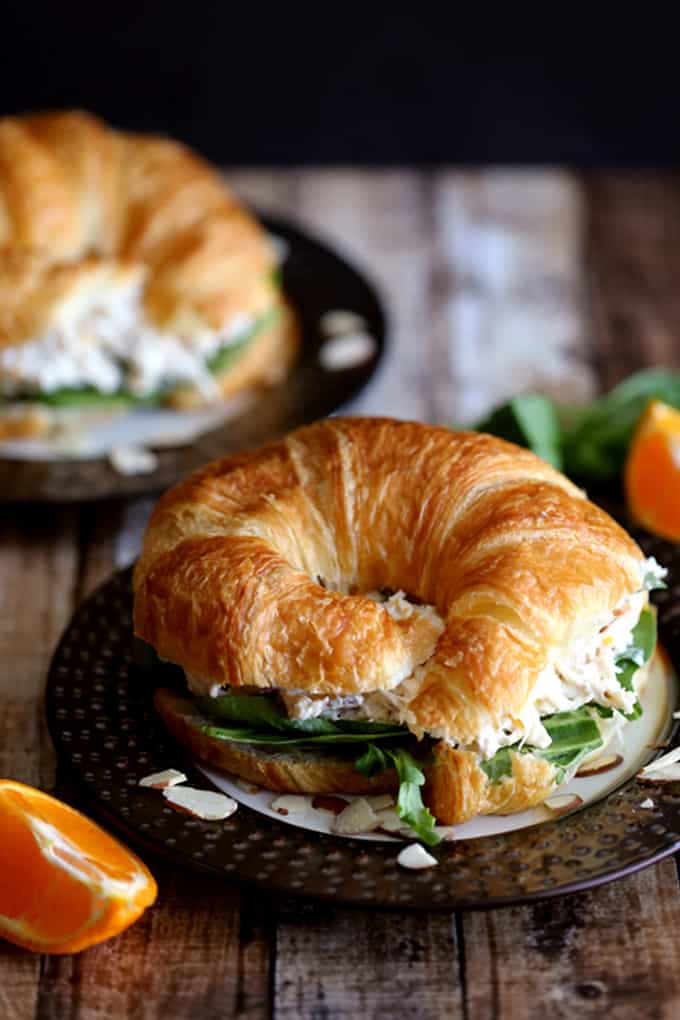 FRIDAY
Mandarin Orange Chicken Salad | Melanie Makes
Sure, you could serve this Mandarin Orange Chicken Salad in a lettuce cup but it's absolutely out of this world when served on a fresh, flaky croissant!  Mandarin oranges, fresh basil and sliced almonds make this chicken salad one you won't soon forget.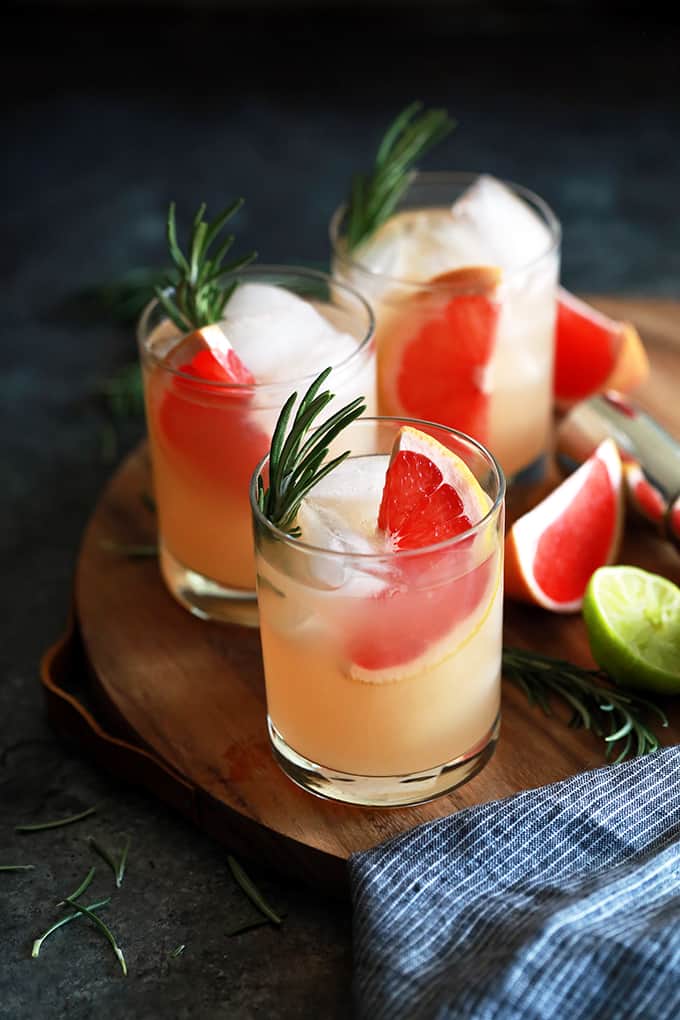 DRINK 
Rosemary Greyhound Cocktail | Melanie Makes
This Rosemary Greyhound Cocktail is destined to become a new favorite.  Grapefruit vodka, grapefruit juice, lime juice and rosemary simple syrup are shaken together, poured over ice and then garnished with fresh rosemary and grapefruit to create this bright and flavorful drink.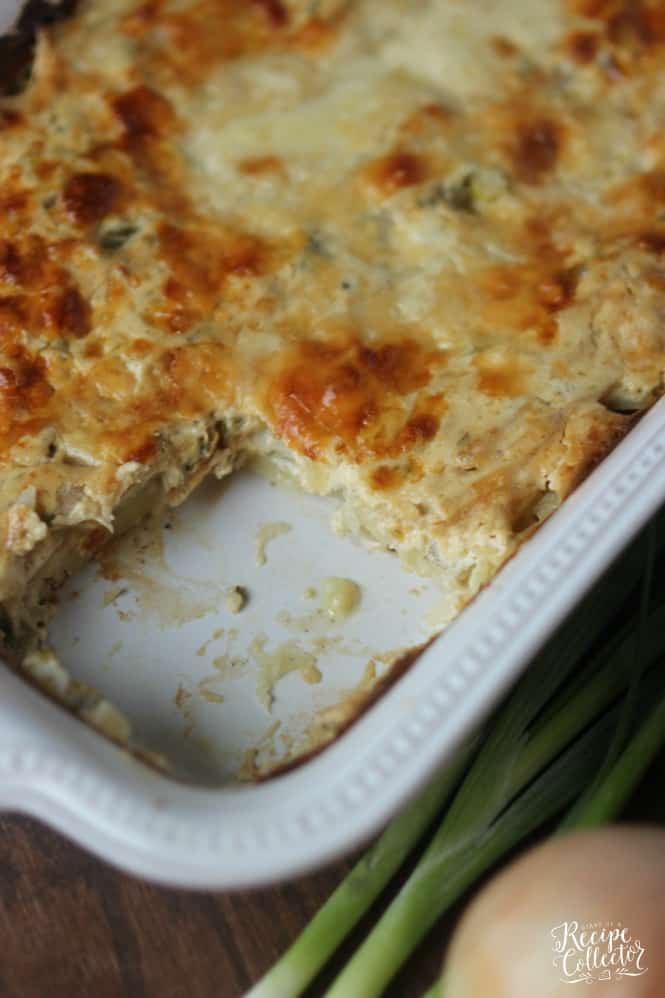 SIDE DISH
Cheesy Onion Scalloped Potatoes | Diary of a Recipe Collector
Layers of thinly sliced potatoes in a rich and creamy sauce filled with caramelized onion flavor.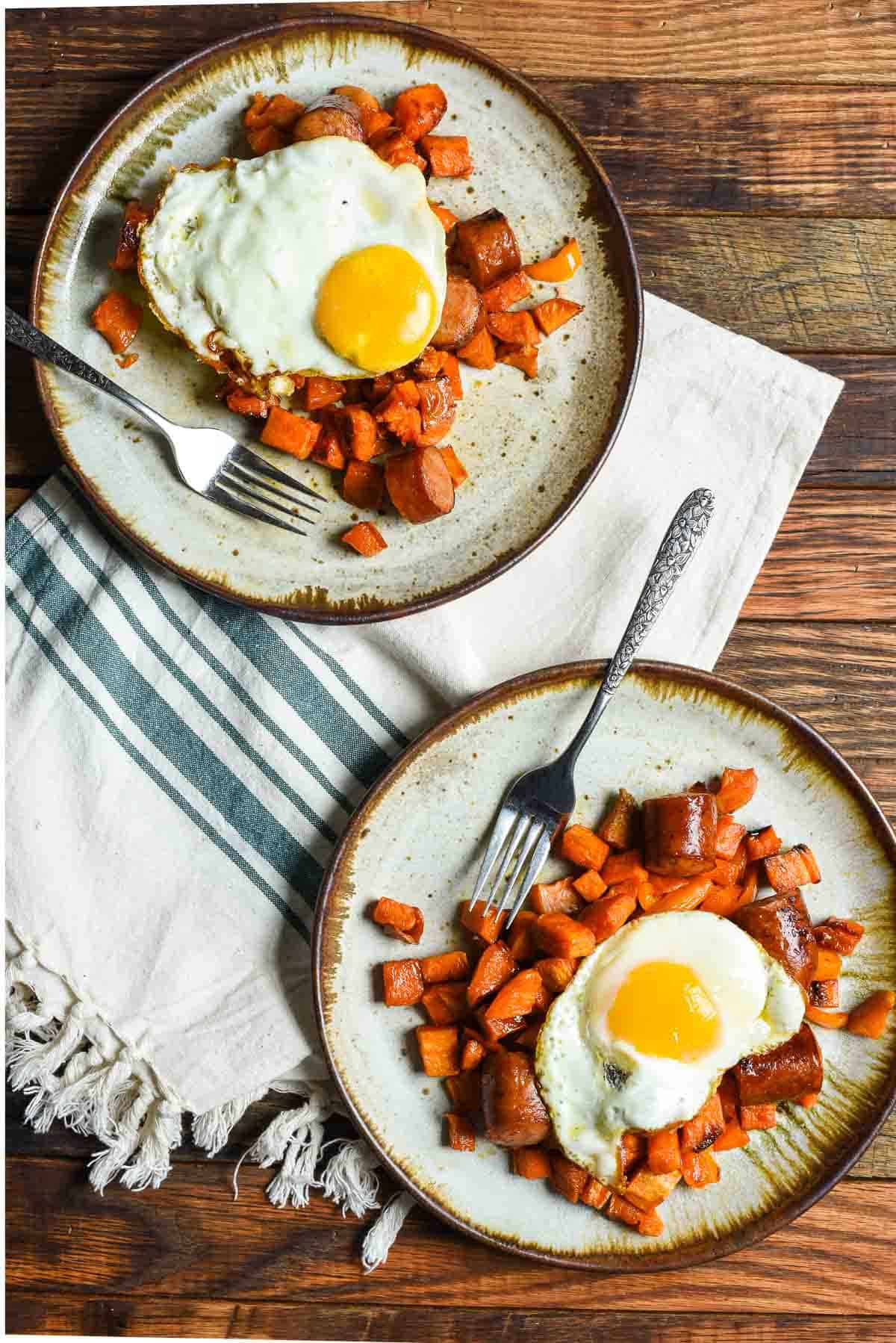 BREAKFAST
Maple Roasted Sweet Potato and Sausage Hash | Neighbor Food
Whether you're looking for an easy sheet pan dinner or a healthy breakfast idea, this Maple Roasted Sweet Potato Sausage Hash fits the bill.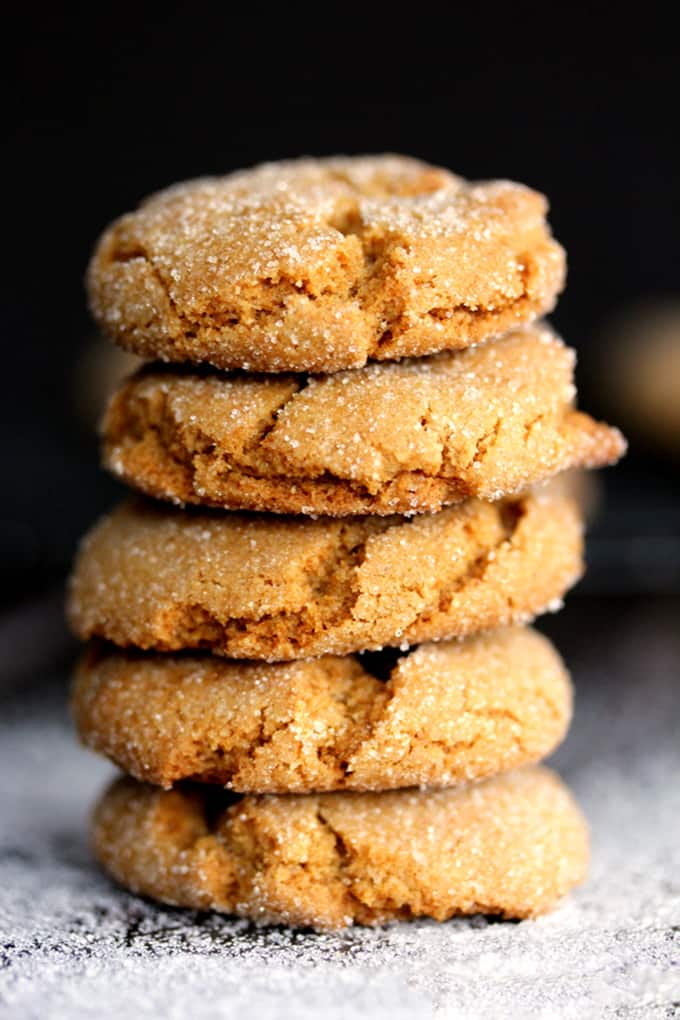 DESSERT
Soft and Chewy Ginger Cookies | Melanie Makes
Forget cookies that snap!  These Soft and Chewy Ginger Cookies are the cookies that dreams are made of.   The melt in your mouth texture is absolute perfection, while rolling them in sugar prior to baking gives them their specialty sparkle.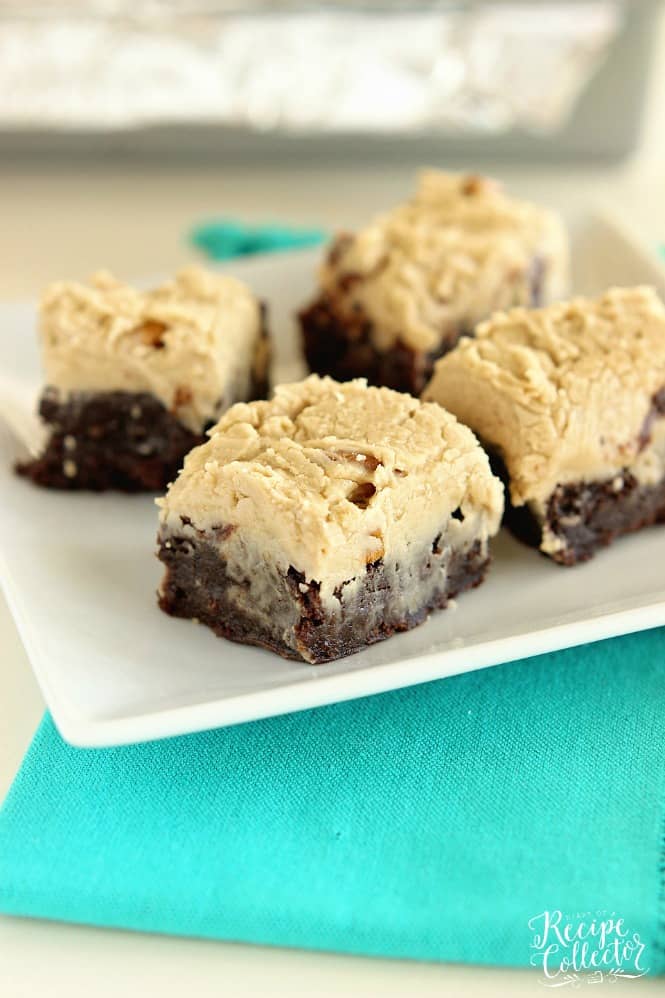 DESSERT
Praline Brownies | Diary of a Recipe Collector
Decadent fudge brownies topped with a perfect praline icing!

—–
Looking for more recipe ideas?  Check out my past menu plans and other recipes I've created.
Subscribe to Melanie Makes to receive my Most Popular Recipes of 2106 eBook FREE.