A visual weekly family menu plan including four meals, a side dish, breakfast, and two dessert ideas. Each featured recipe includes multiple photos.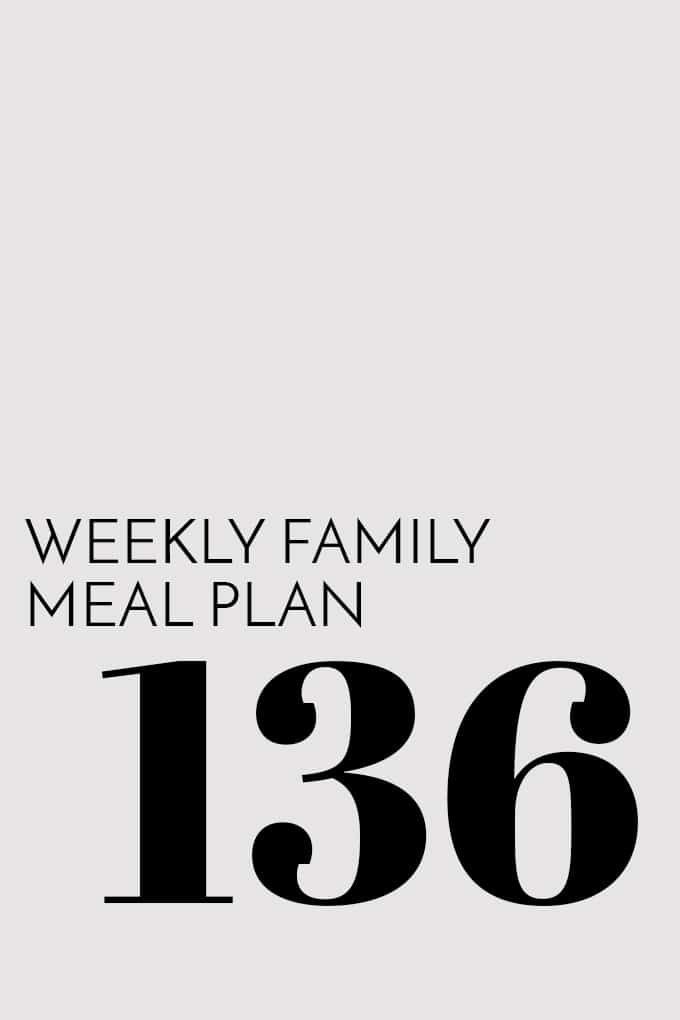 Keep in touch!  Subscribe to receive Melanie Makes recipes directly to your inbox.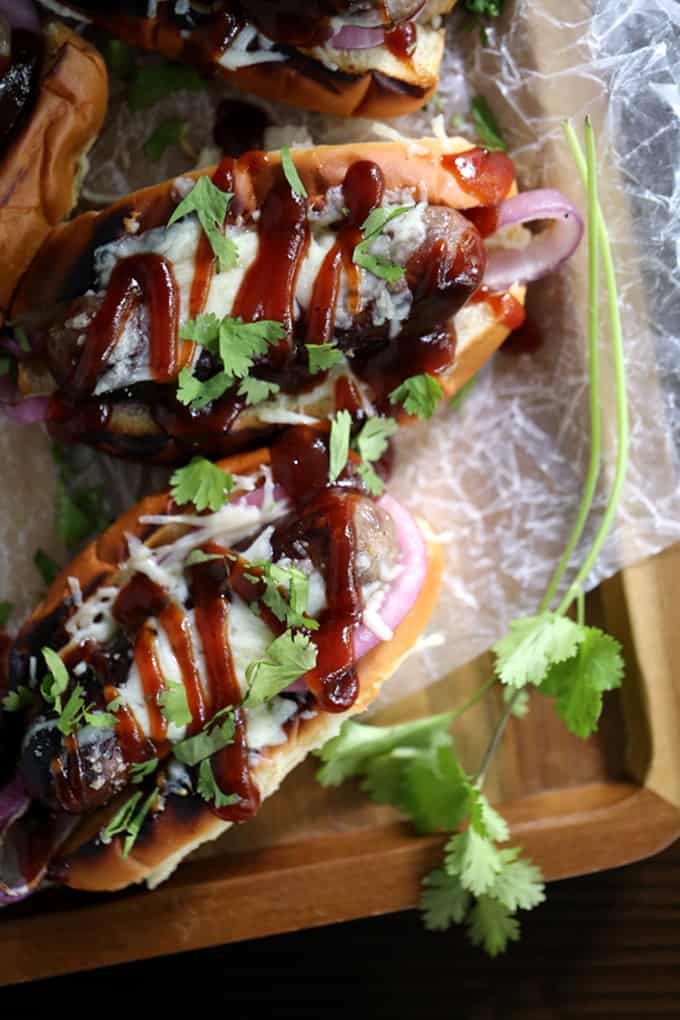 MONDAY
Barbecue Pizza Bratwursts | Melanie Makes
These Barbecue Pizza Bratwursts take all the flavors of your favorite pizza and reinvents them as toppings for your brat.  A toasted bun is layered with grilled red onions and bratwurst before being drizzled with barbecue sauce, covered in melted mozzarella cheese and sprinkled with cilantro.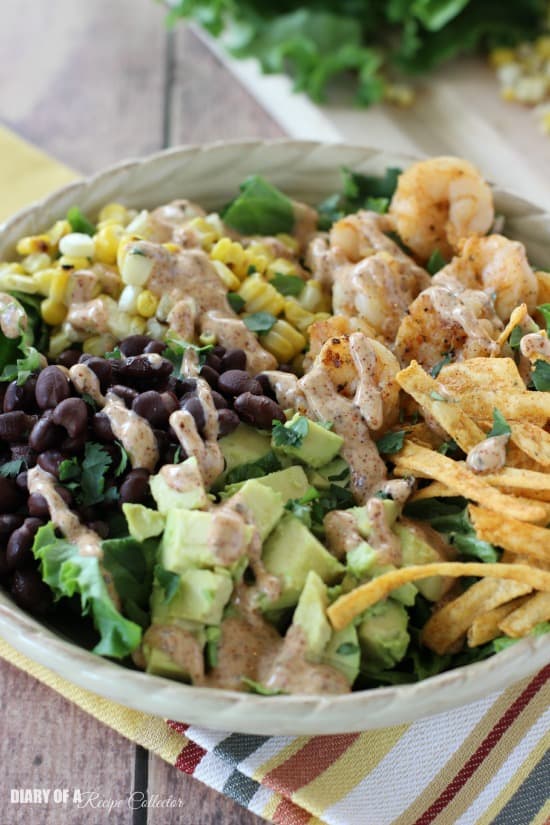 TUESDAY
Southwest Shrimp Salad | Diary of a Recipe Collector
Grilled shrimp and corn, black beans, diced avocado, and crispy southwest tortilla strips piled onto a bed of green leaf lettuce and topped with a mexi-ranch dressing.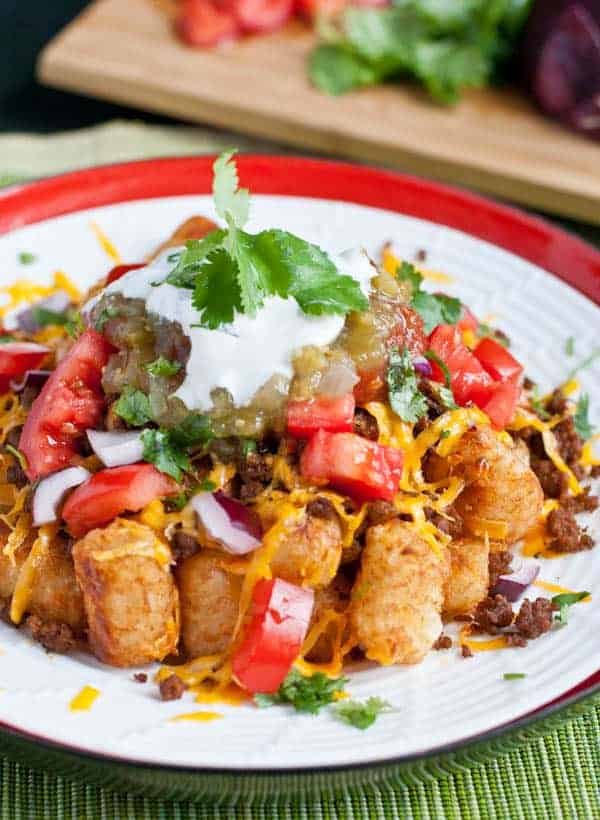 WEDNESDAY
Loaded Taco Tater Tots | NeighborFood
Two classics collide in this Tater Tots meets Tacos mashup.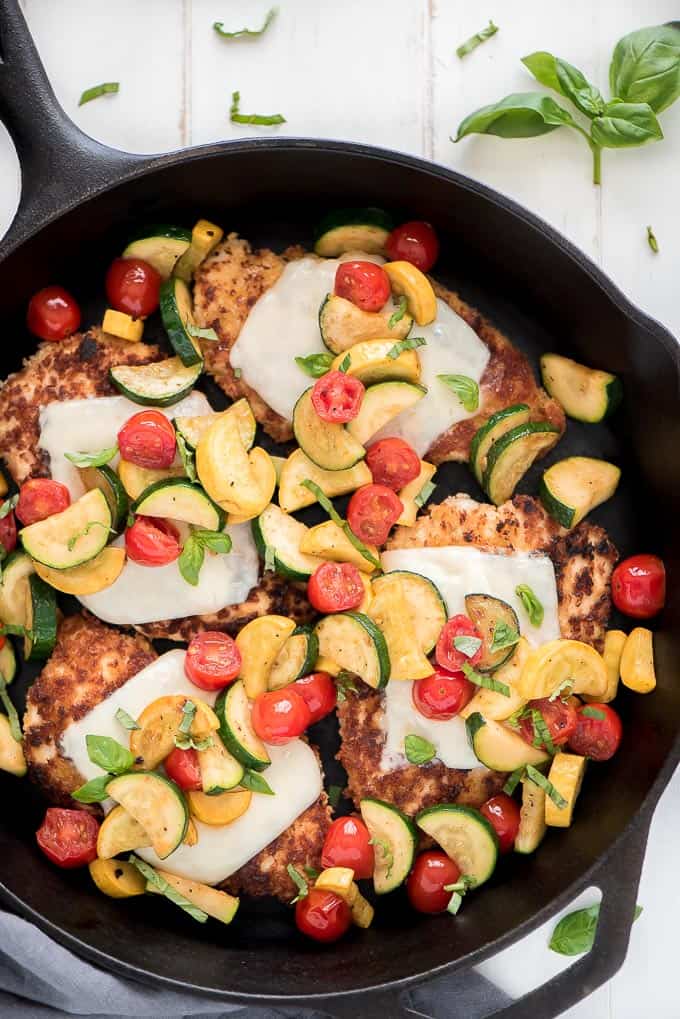 THURSDAY
Summer Parmesan Chicken | Garnish and Glaze
This 20-minute Summer Parmesan Chicken has that classic delicious crispy coating but instead of smothering it in red sauce it's topped with fresh garden veggies and ribbons of fresh basil.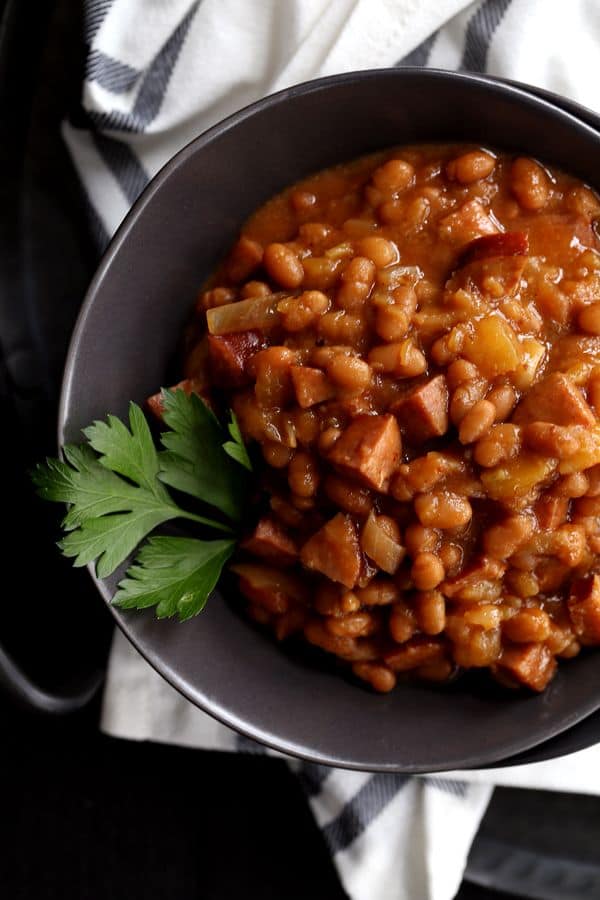 SIDE DISH
Slow Cooker Smoky Baked Beans | Melanie Makes
These eight ingredient Slow Cooker Smoky Baked Beans take just 10 minutes to prepare as everything is simply stirred together in the slow cooker and left to simmer into delicious perfection.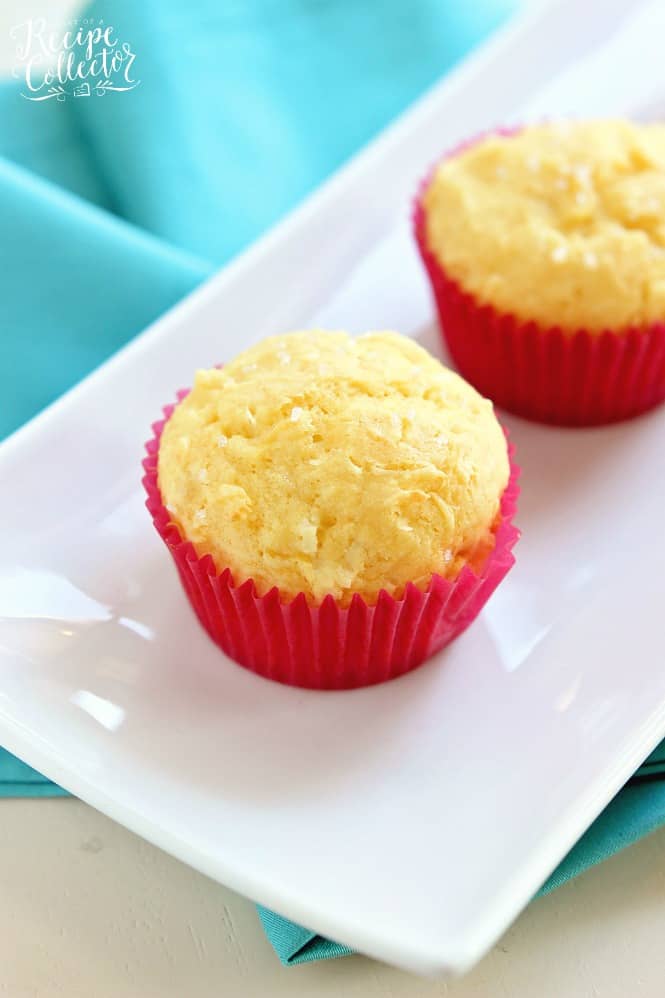 BREAKFAST
Pina Colada Muffins | Diary of a Recipe Collector
These super easy and delicious muffins filled with pineapple and coconut only require 5 ingredients!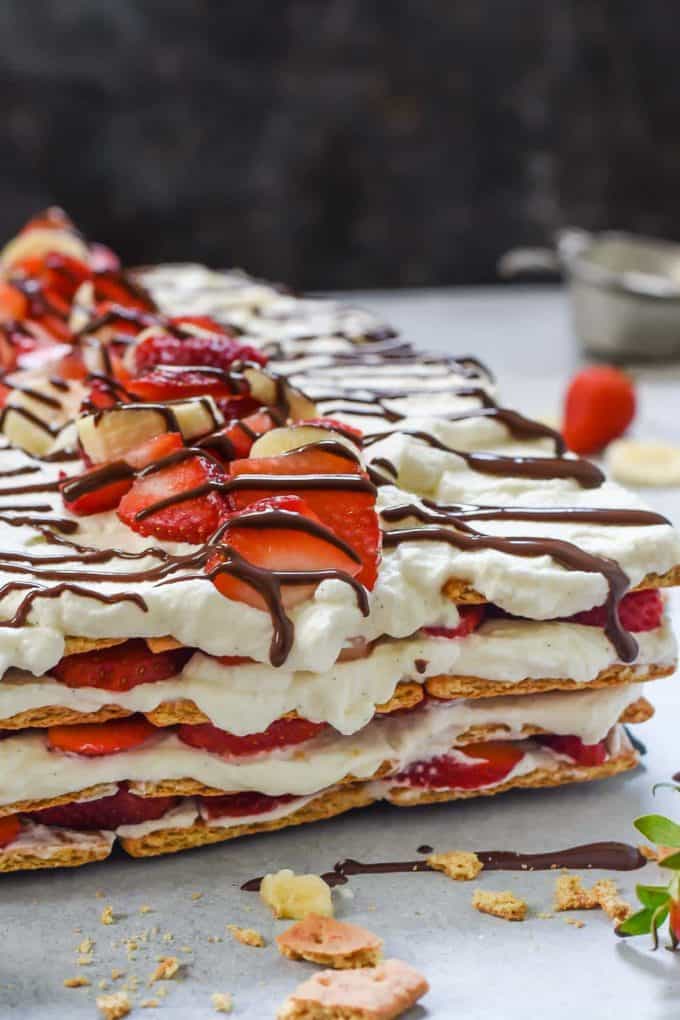 DESSERT
Strawberry Icebox Cake | NeighborFood
Layers of graham crackers, strawberries, and whipped cream combine to make a creamy no-bake cake that's perfect for summer.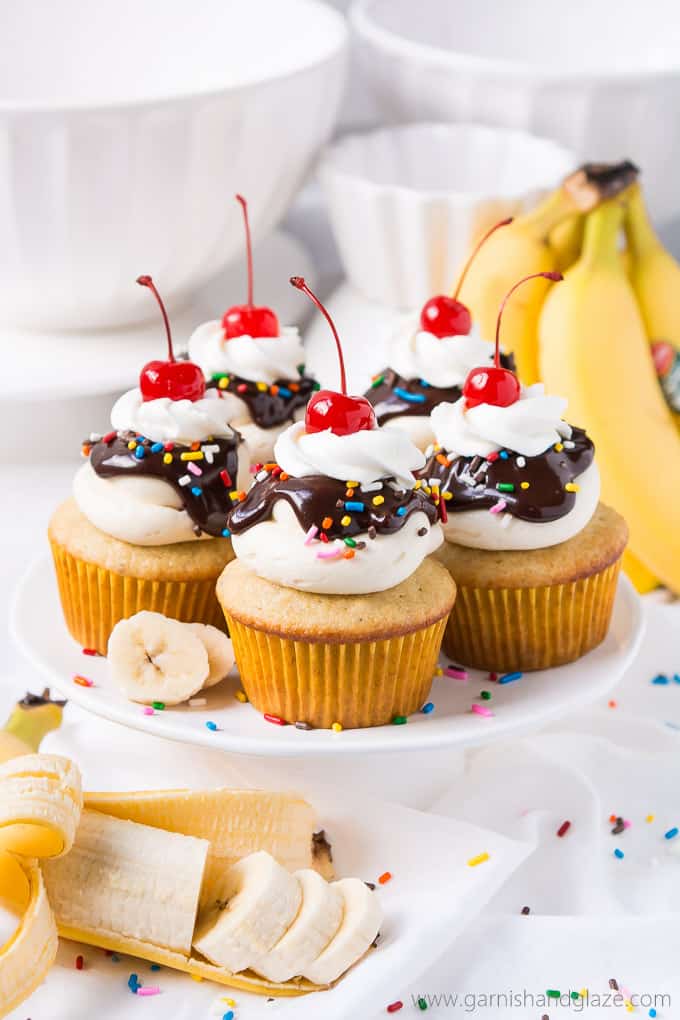 DESSERT
Banana Split Cupcakes | Garnish and Glaze
Delight in the delicious flavors of your favorite ice cream dessert in these irresistible Banana Split Cupcakes.
—–
Looking for more recipe ideas?  Check out my past menu plans and other recipes I've created.
Subscribe to Melanie Makes to receive my Most Popular Recipes of 2016 eBook FREE.