A visual weekly family menu plan including five meals, an appetizer, side dish, breakfast, and two desserts. Each featured recipe includes multiple photos.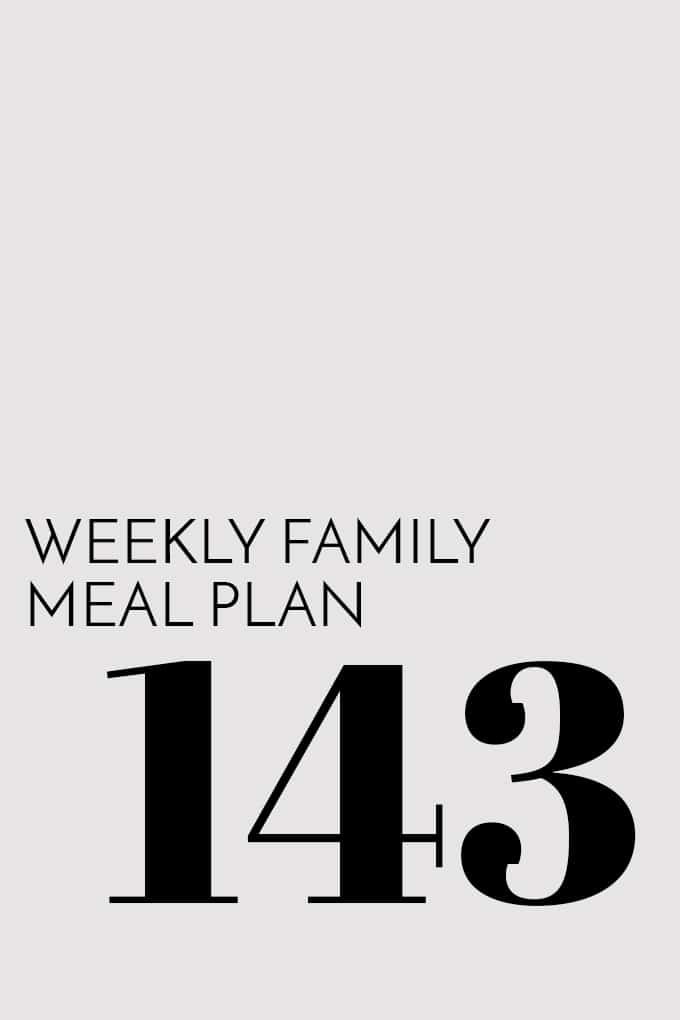 Keep in touch!  Subscribe to receive Melanie Makes recipes directly to your inbox.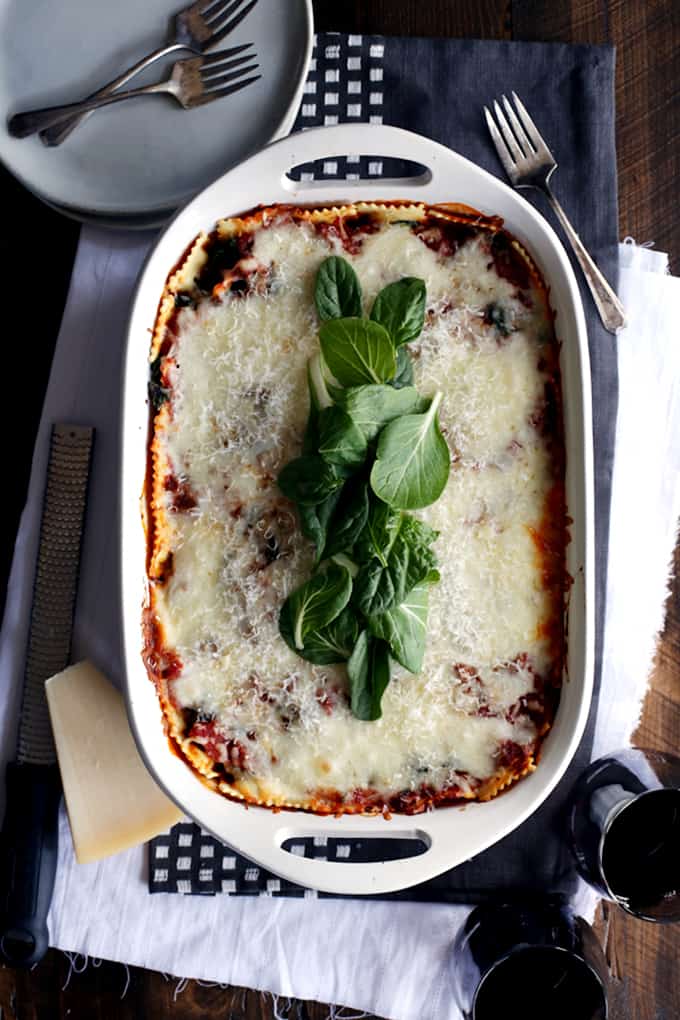 MONDAY
Quick and Easy Ravioli and Spinach Lasagna | Melanie Makes
This Quick and Easy Ravioli and Spinach Lasagna is perfect for a weeknight dinner.  Melty mozzarella cheese is sandwiched between two layers of ravioli to create the base of this lasagna.  Topped with Italian sausage, spinach and then smothered in marinara, this five ingredient lasagna is on the table in no time!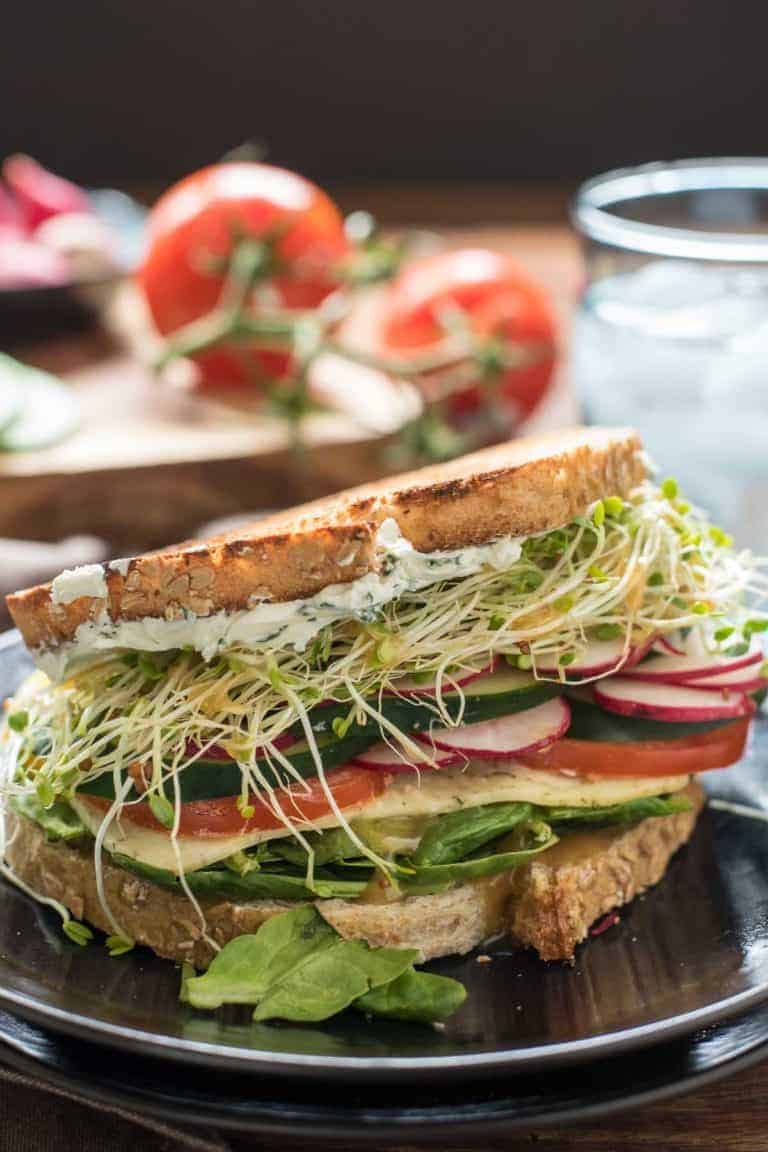 TUESDAY
The Best Veggie Sandwich | NeighborFood
Loaded with tomato, cucumber, radishes, sprouts, and herbed cream cheese, this is the best veggie sandwich I've ever made!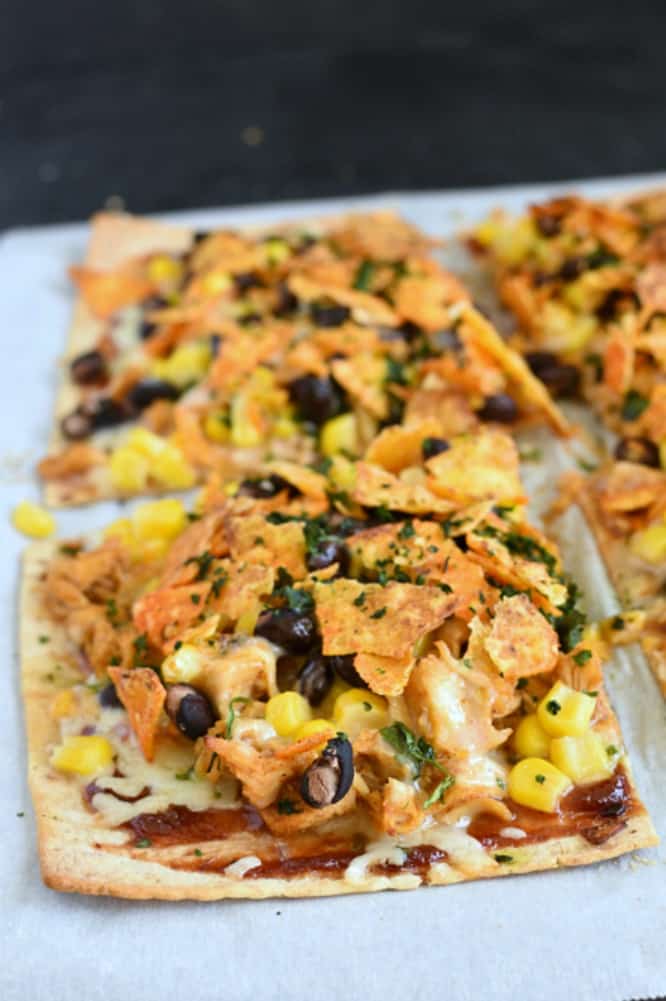 WEDNESDAY
Chicken Taco Pizza | Little Dairy on the Prairie
Grilled Chicken Taco Pizza is a super versatile dinner you can make in about 15 minutes! Choose from several easy crust options, then pile it high with your favorite kind of cheese, and all the fixings you like on your tacos! You can even bake it in the oven or on the grill!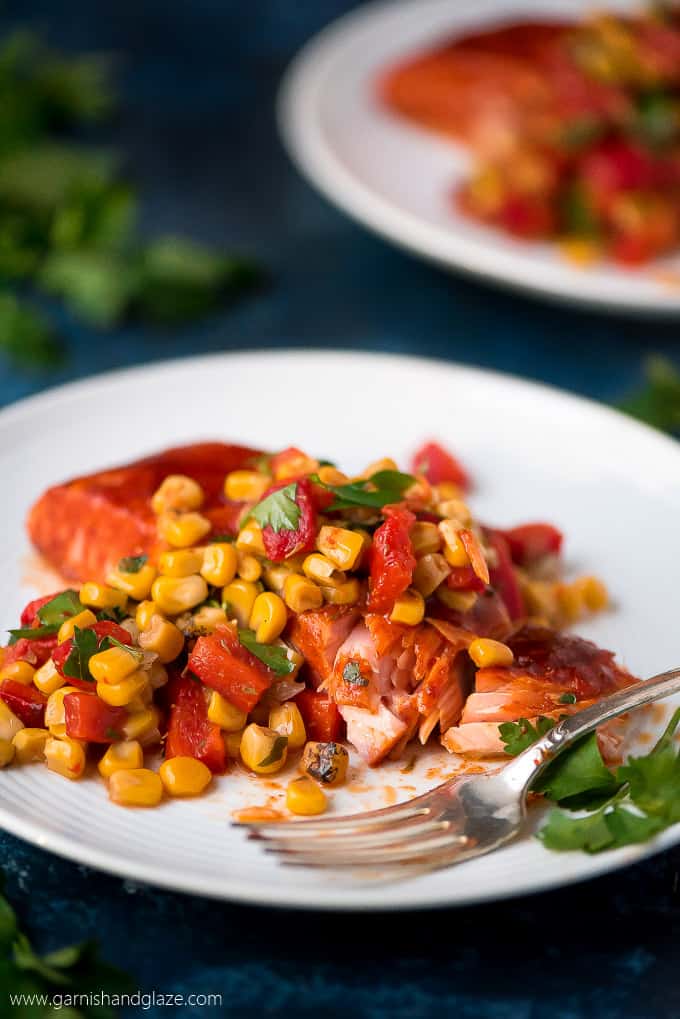 THURSDAY
Baked Salmon with Corn and Red Pepper Relish | Garnish and Glaze

Baked Salmon with Corn & Red Pepper Relish is a veggie filled, flavor packed meal that is easy to throw together for the family or a dinner party.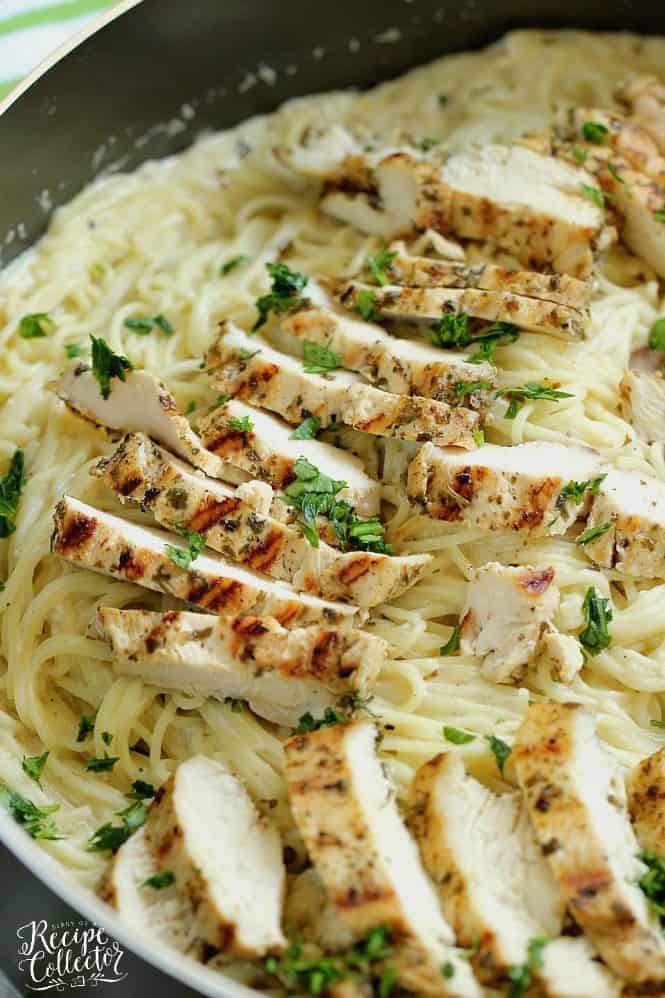 FRIDAY
Basil Pesto Chicken Alfredo | Diary of a Recipe Collector

An easy, delicious, and quick 30 minute chicken dinner recipe!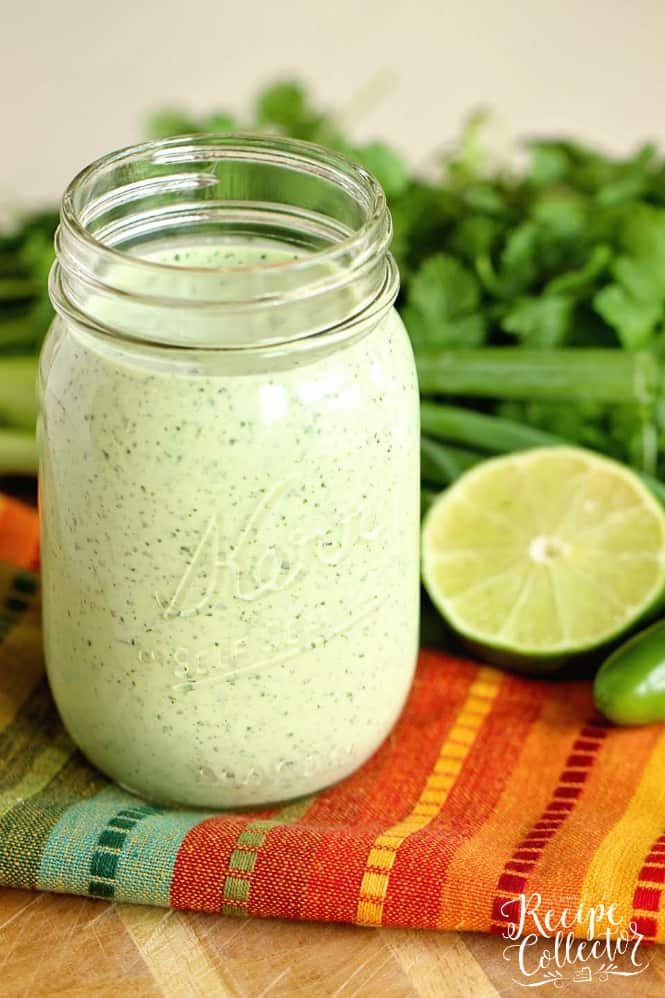 APPETIZER
Cilantro Dip | Diary of a Recipe Collector
A spicy sauce filled with cilantro, jalapeno and serrano peppers, and lime.  It's great to use as a dip, a dressing, or even a marinade!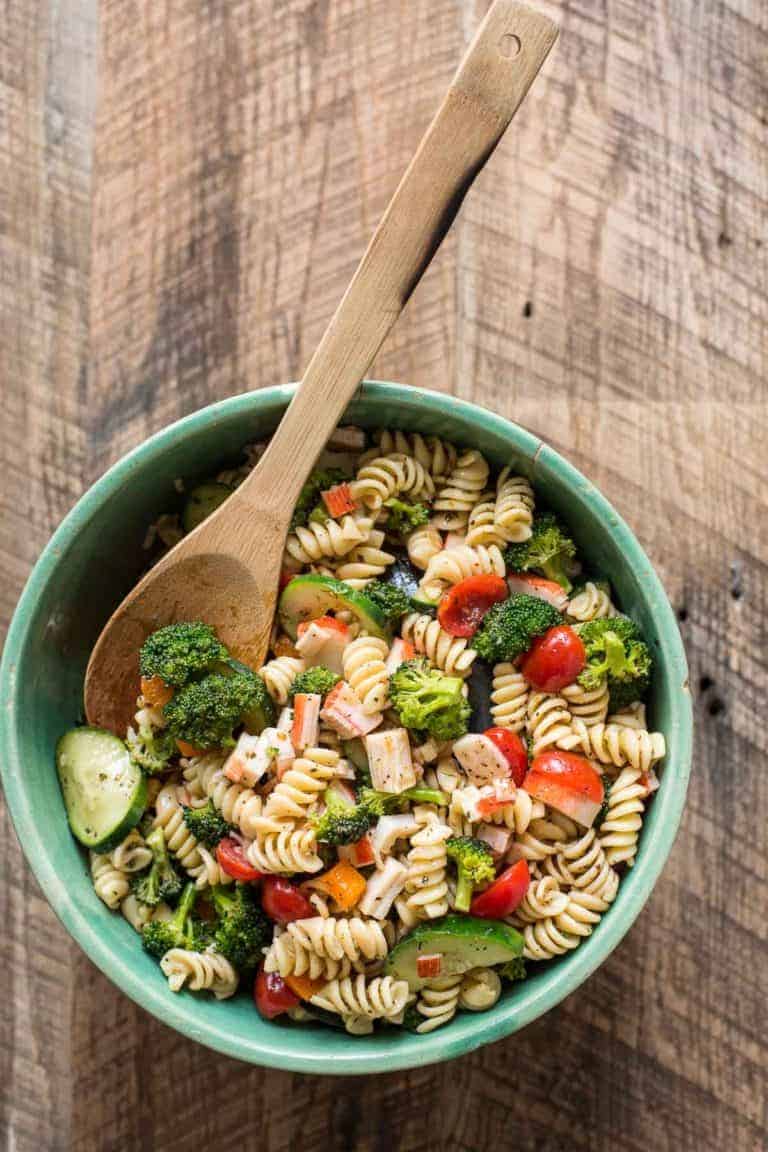 SIDE DISH
Greek Pasta Salad | NeighborFood
This Greek Pasta Salad gets its bright tangy flavor from fresh veggies, feta, crab, and a homemade Greek vinaigrette.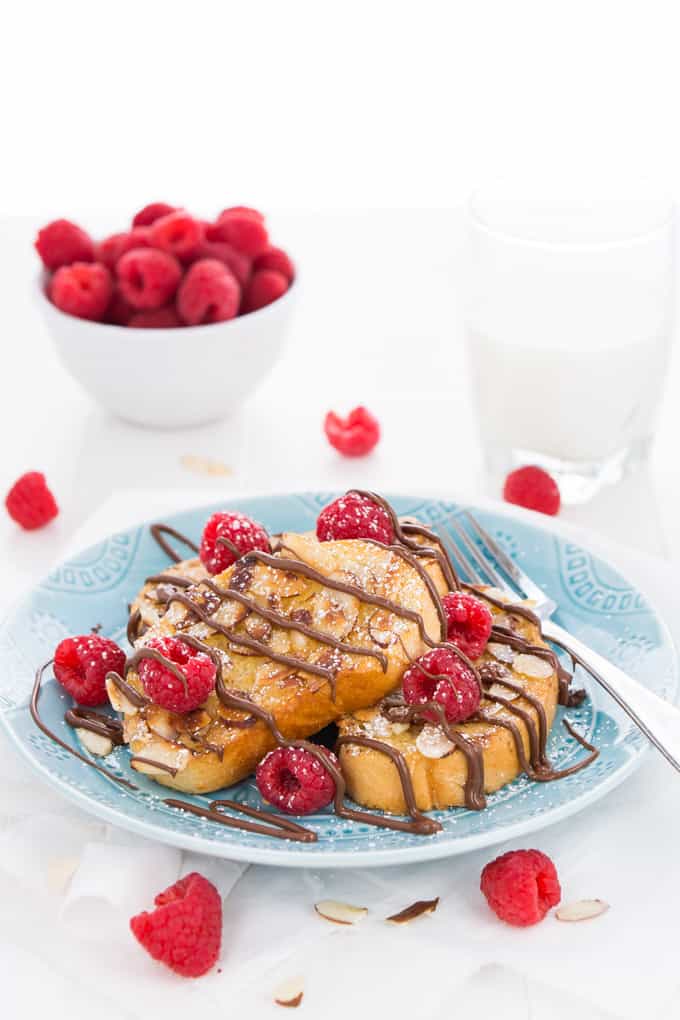 BREAKFAST
Almond Crusted French Toast is the perfect way to begin your day with the ones you love.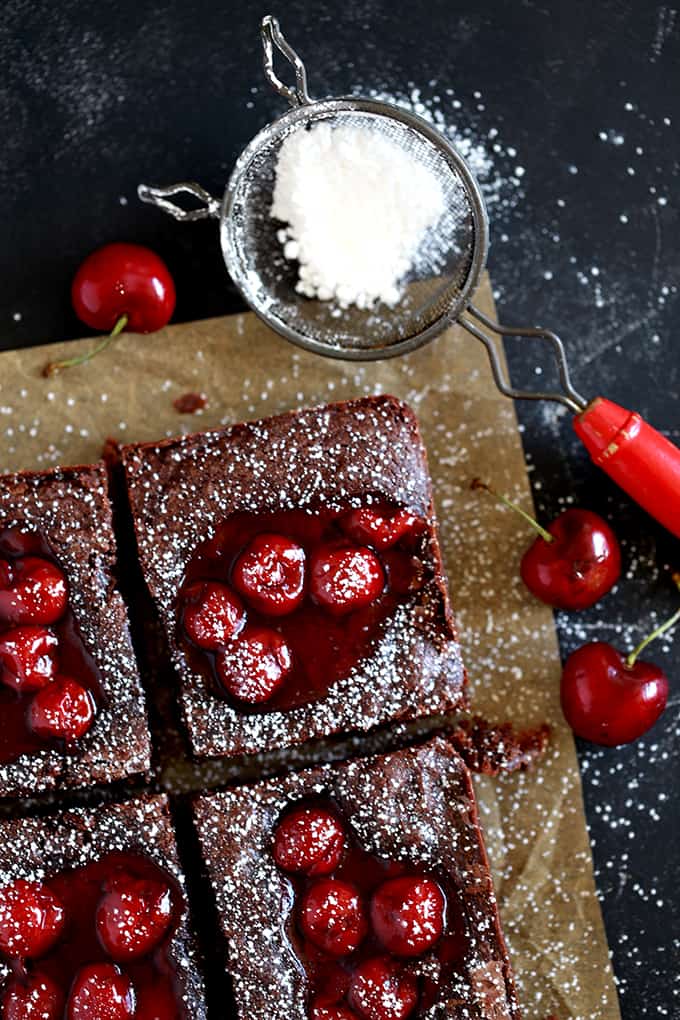 DESSERT
Fudgy Black Forest Bars | Melanie Makes

These Fudgy Black Forest Bars definitely have the rich chocolate flavor and moist, dense texture typical of fudge.  They're also the home of puddles of cherry pie filling and studded with dark chocolate chunks before being showered with powdered sugar.  The ultimate chocolate and cherry dessert combination.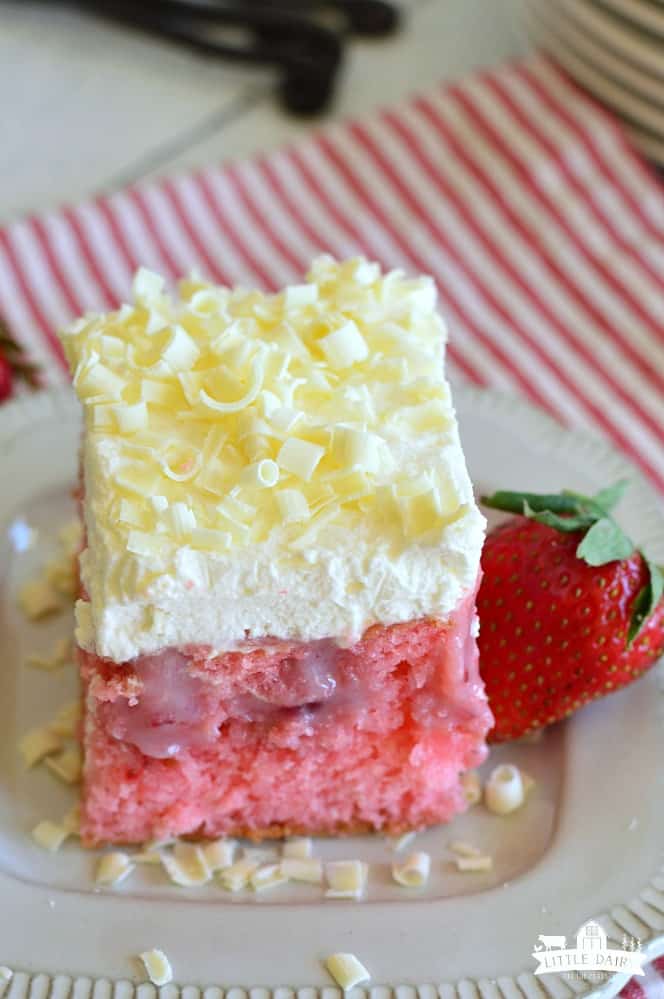 DESSERT
Strawberry Poke Cake | Little Dairy on the Prairie

Strawberry Poke Cake happens to be one of my new favorite cakes and definitely my new favorite version of strawberries and cream! This is the cake you are going to want to serve from Valentine's Day all throughout the summer! It starts with cake mix, and is best if it's made ahead of time! This is a winner!
—–
Looking for more recipe ideas?  Check out my past menu plans and other recipes I've created.
Subscribe to Melanie Makes to receive my Most Popular Recipes of 2017 eBook FREE.