A visual weekly family menu plan including five meals, a drink, side dish, breakfast, and two desserts. Each featured recipe includes multiple photos.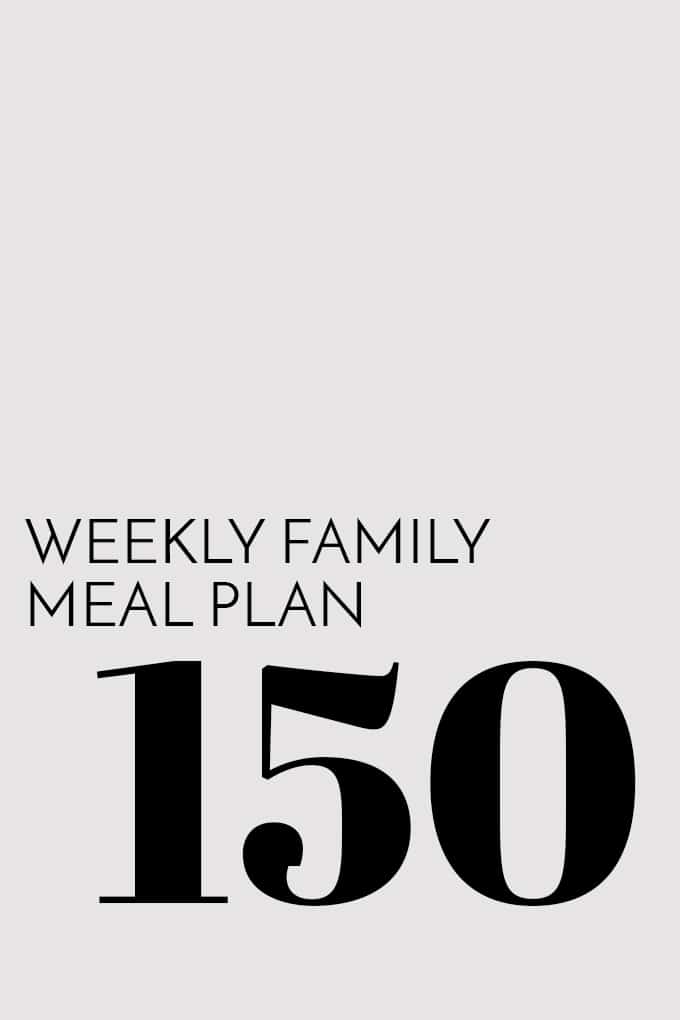 Keep in touch!  Subscribe to receive Melanie Makes recipes directly to your inbox.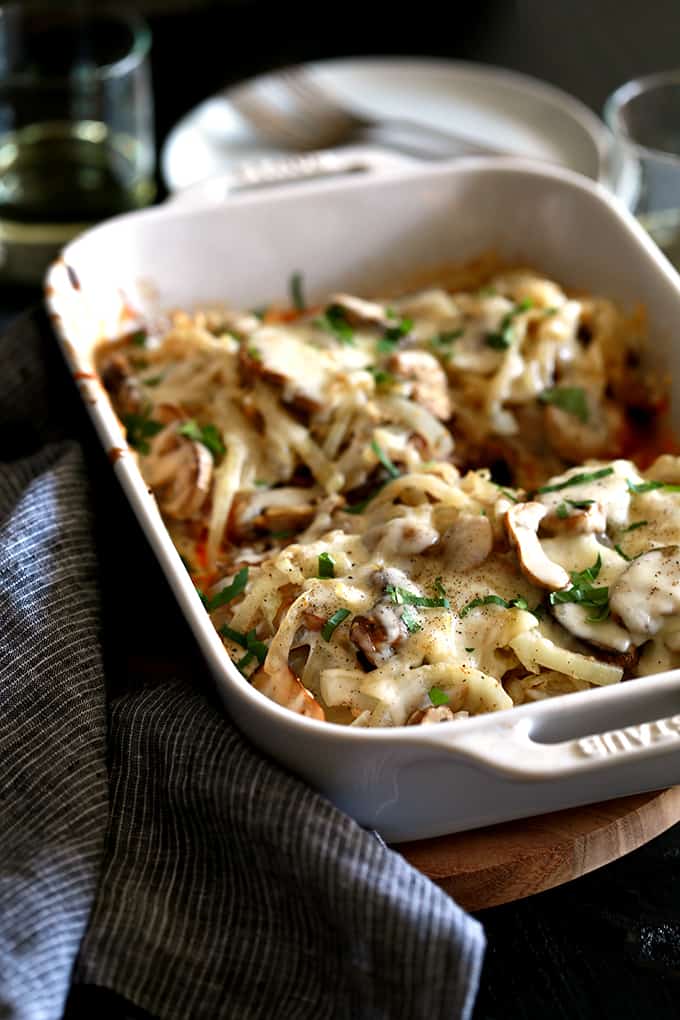 MONDAY
Baked Chicken and Mushrooms | Melanie Makes
This Baked Chicken and Mushrooms is all about flavor.  Layers and layers of flavor.  Chicken breasts are sprinkled with smoked Spanish paprika before being piled high with sliced onions and mushrooms.  It's all then topped with a melty cap of mozzarella cheese.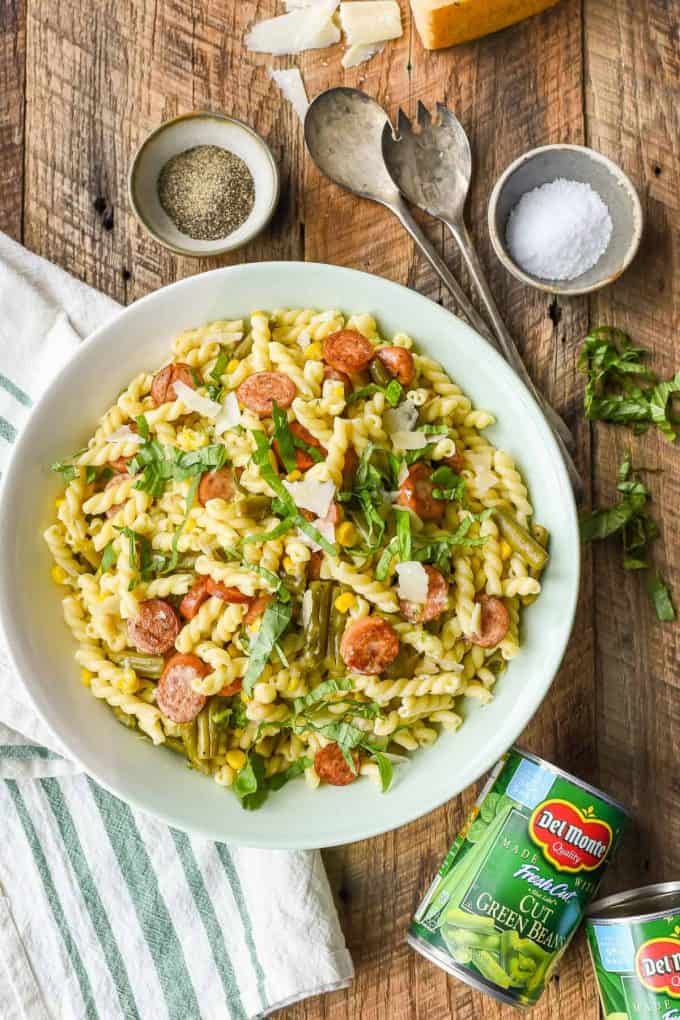 TUESDAY
Easy Parmesan Pasta with Chicken Sausage, Green Beans, and Corn | Neighbor Food
This Easy Parmesan Pasta is a quick meal the whole family will enjoy.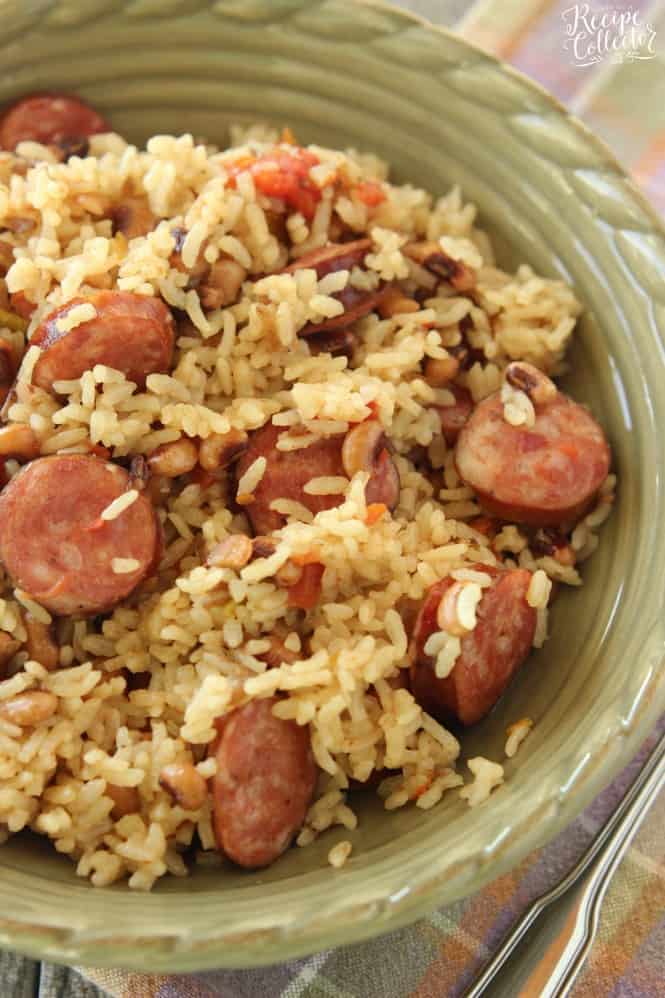 WEDNESDAY
Rice Cooker Sausage Jambalaya | Diary of a Recipe Collector
An easy one pot rice dish filled with sausage and black-eyed peas. It only has 5 ingredients!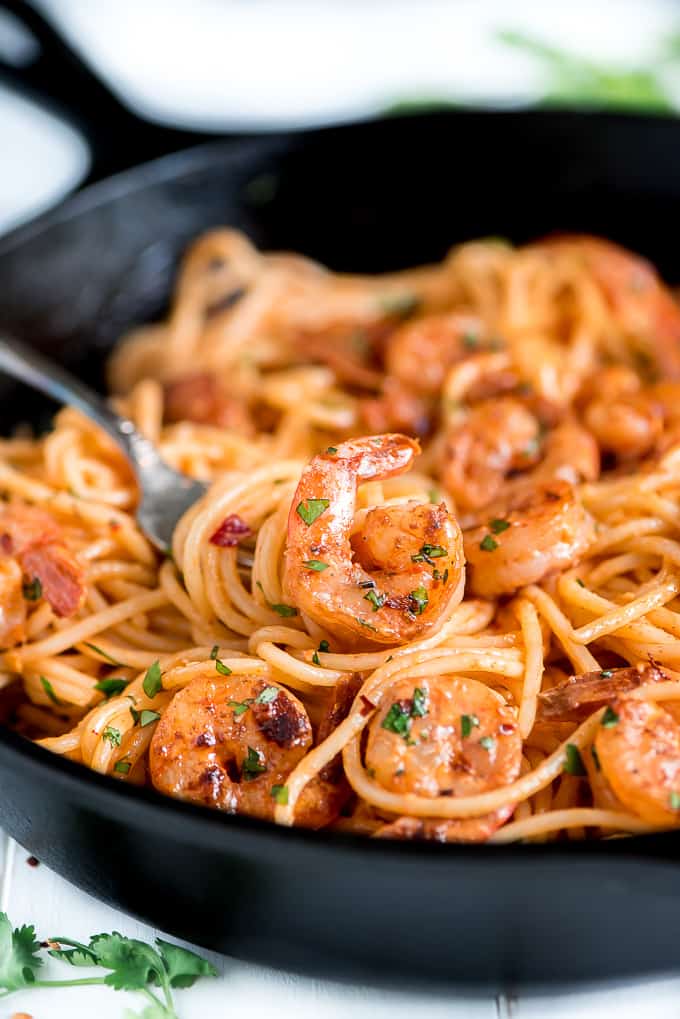 THURSDAY
Bang Bang Shrimp Pasta | Garnish & Glaze
This 20 minutes Bang Bang Shrimp Pasta is a super quick and delicious dish that is perfect for busy nights. Everyone will be coming back for seconds of this creamy pasta.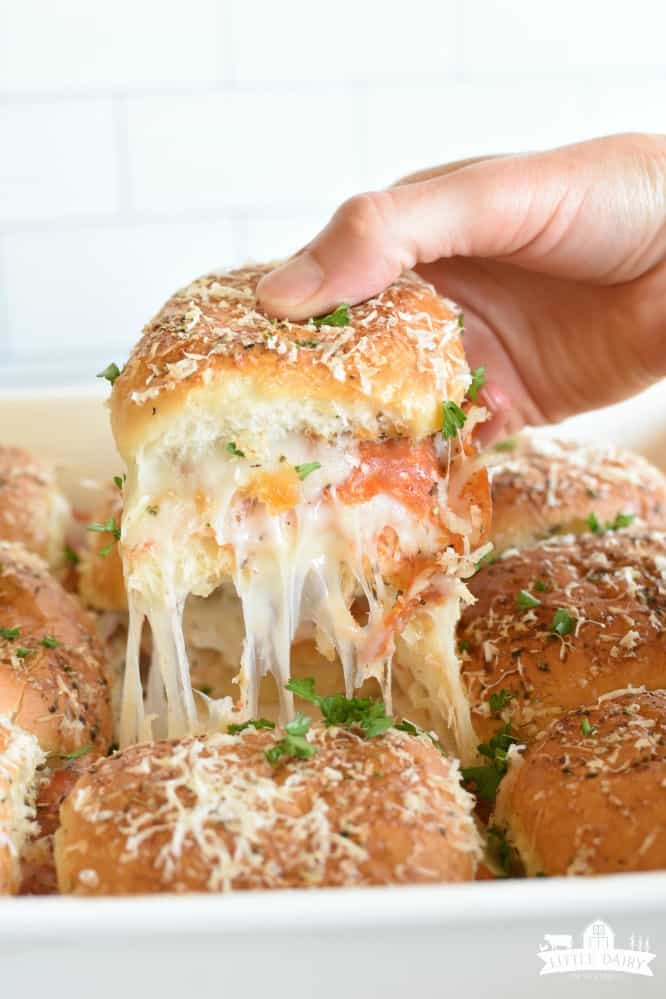 FRIDAY
Make Ahead Pepperoni Pizza Sliders | Little Dairy on the Prairie
Make Ahead Pepperoni Pizza Sliders are every bit as good as traditional pizza, but you guys…you don't have to fuss with making crust!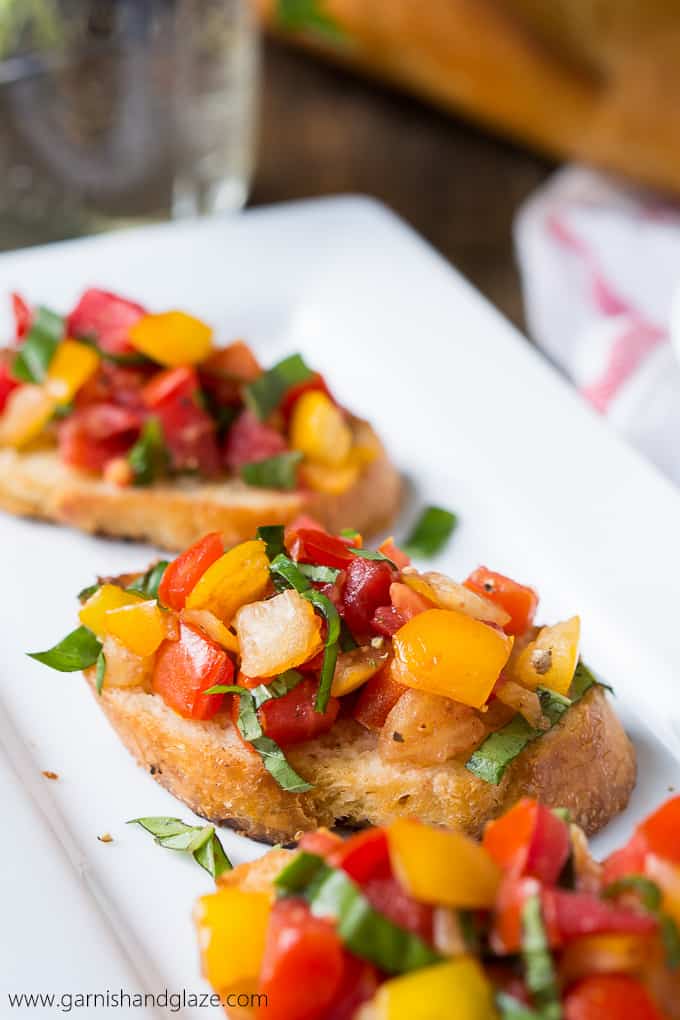 APPETIZER
Tomato Basil Bruschetta | Garnish & Glaze
Tomato Basil Bruschetta made with home grown tomatoes, ribbons of basil, and a bit of balsamic vinegar served on buttery toasted French bread.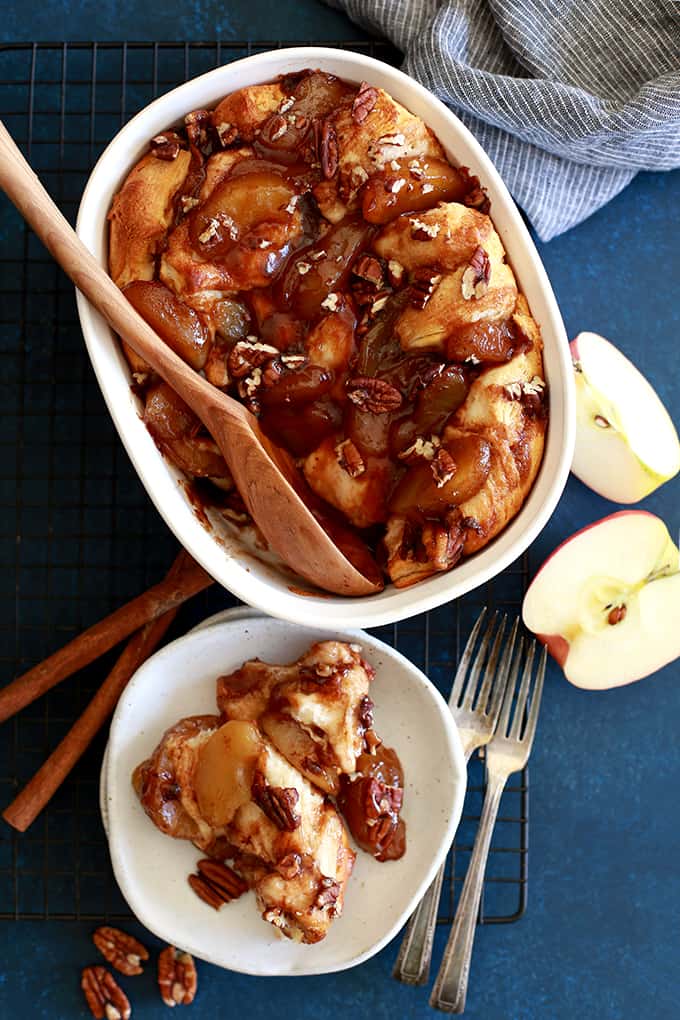 BREAKFAST
Apple Pie Biscuit Casserole | Melanie Makes
Thanks to an ingredient shortcut, this Apple Pie Biscuit Casserole comes together in just 10 minutes.  This comforting dish is equally perfect for a lazy weekend breakfast or dressed up holiday brunch.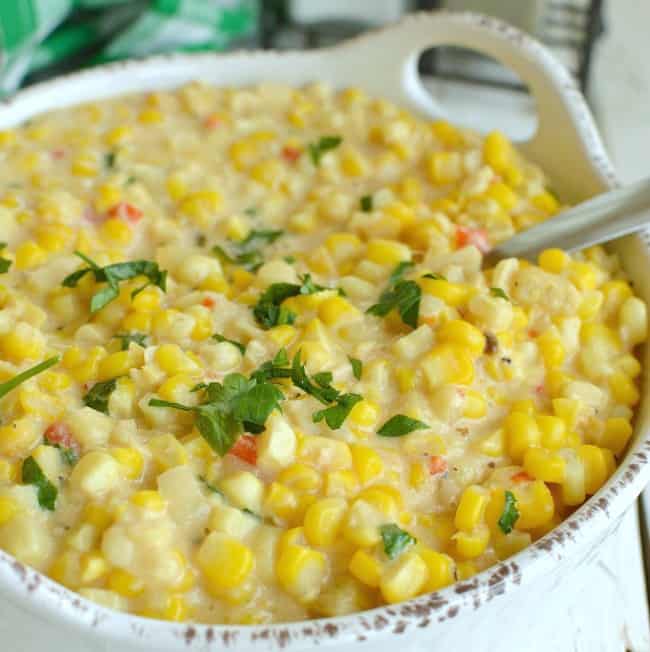 SIDE DISH
Slow Cooker Cheesy Creamed Corn | Little Dairy on the Prairie
Slow Cooker  Cheesy Creamed Corn is on of those side dishes that everyone raves about! It's fancy enough for company and so incredibly easy that it's perfect for weeknight dinners!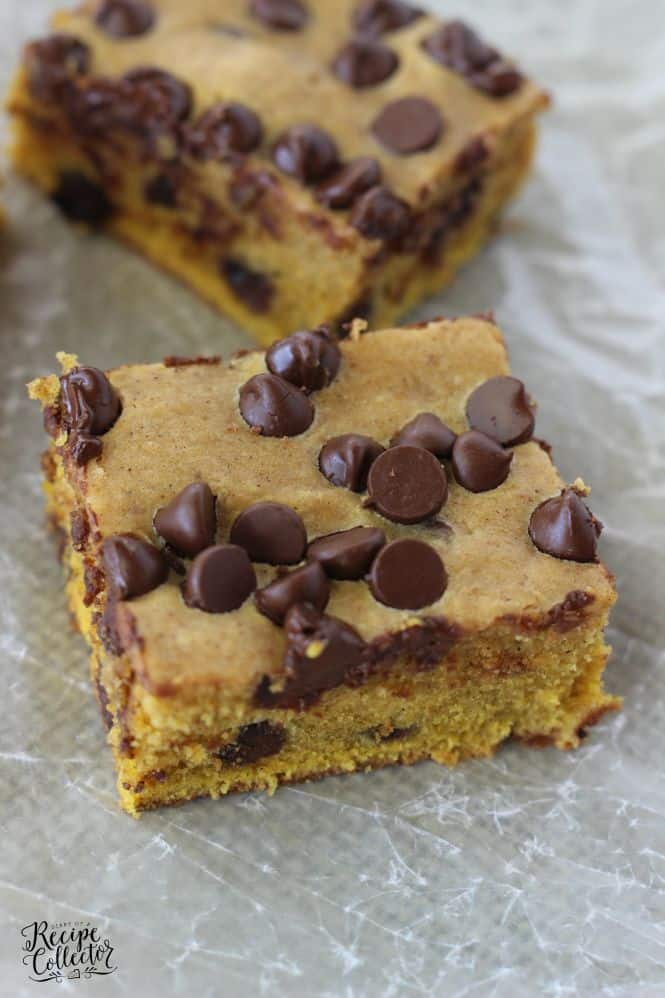 DESSERT
Pumpkin Chocolate Chip Bars | Diary of a Recipe Collector
A quick and easy cookie bar perfect for Fall!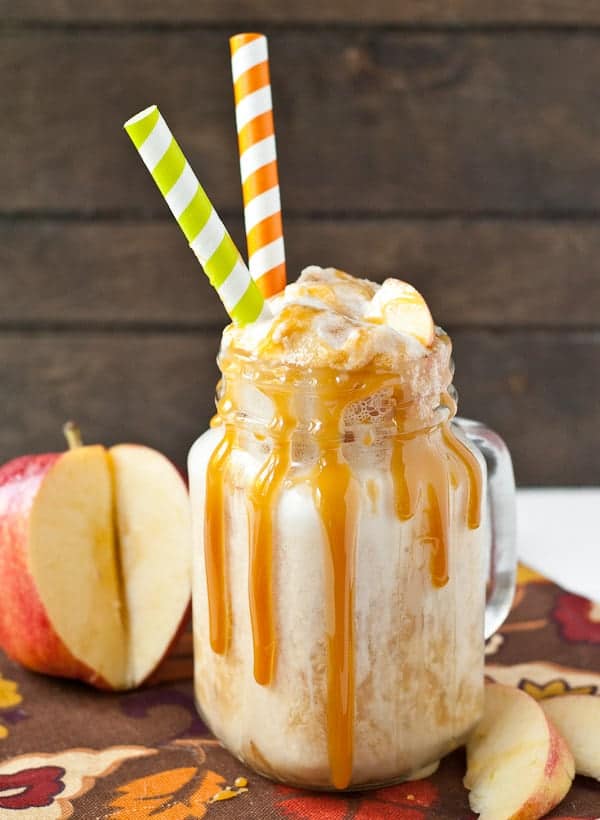 DESSERT
Caramel Apple Cider Ginger Ale Floats | Neighbor Food
Summer may be ending, but that doesn't mean we have to stop eating ice cream. These Caramel Apple Cider Ginger Ale Floats are the perfect excuse to eat ice cream all season long. 
—–
Looking for more recipe ideas?  Check out my past menu plans and other recipes I've created.
Subscribe to Melanie Makes to receive my Most Popular Recipes of 2016 eBook FREE.