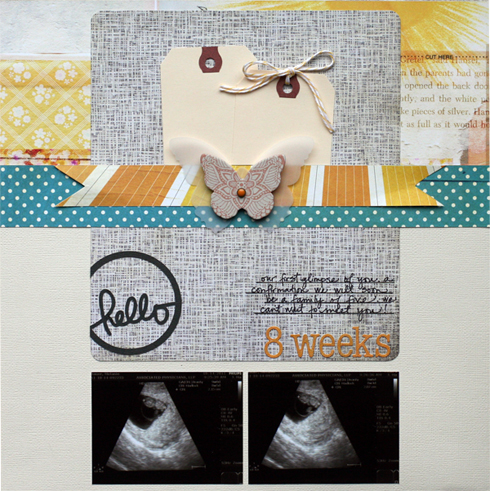 after not scrapbooking in about three months – hello pregnancy! – it was so nice to get back to some paper last night. 
ever since i posted this layout by keisha campbell on the BasicGrey blog a few weeks ago, i've been wanting to create something similar.  i also fell in love with that hello circle that jen jockisch has used previously.  a combination of the two and i was done in no time.
now baby #3 has the first page for his/her baby book.   and i have to admit that i need to get L's book started and finished asap.