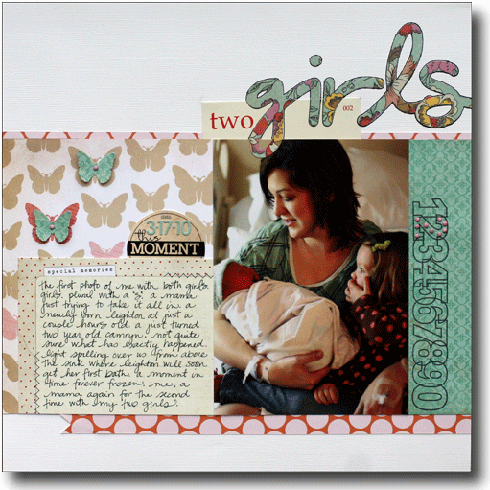 realizing that i didn't share this last week and thus i'm sharing now. still totally in love with my making memories handwritten slice card. the first photo i have with just me and the girls. they both look so tiny here just a year or so later.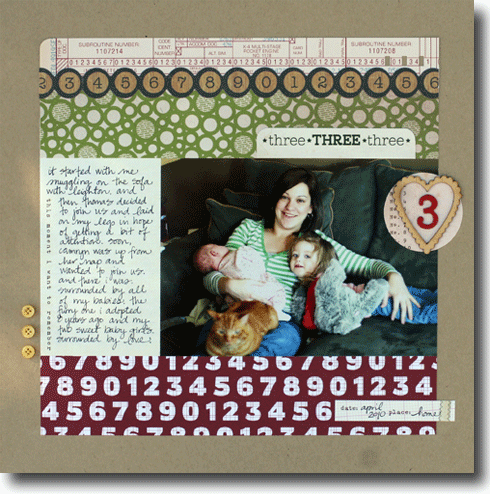 a photo with me and all three of my babies – although it's funny that now this photo looks so incomplete without duke in it. so glad that andy took this shot. also glad that i got it scrapbooked it as well.
this layout is part of my take out tuesday series on the ES blog. if you'd like step-by-step instructions on how to recreate it, click here for the project pdf.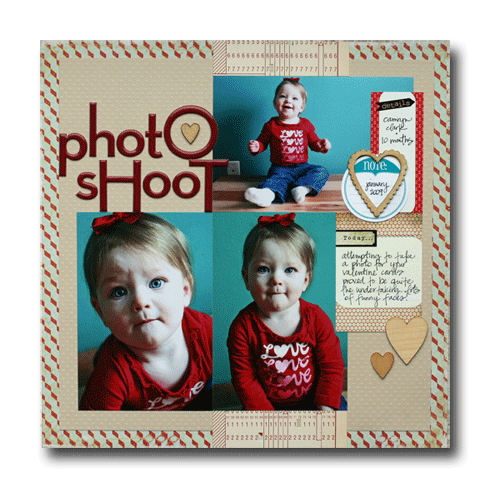 and last but not least, my take on sketch thursday on the es blog. with a very little bitty C. although these photos prove that she was once a big girl too and not the skinny little thing that she is now.