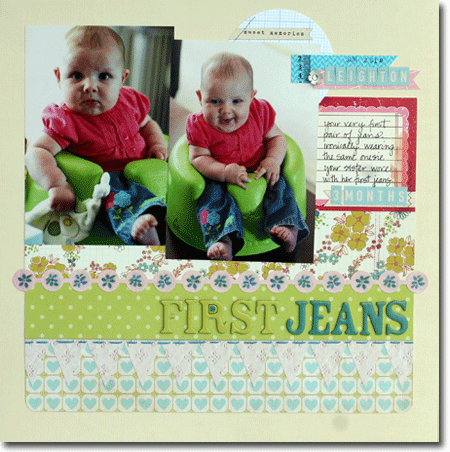 it's been quite awhile since i shared my layouts – oops! so i'll share my layout from last week and then go backwards.
L's first pair of jeans. roughly about the same time last year. such a big girl even then. love that she was wearing the same onesie that C wore with her first pair of jeans. and yes, i remember such odd things as that.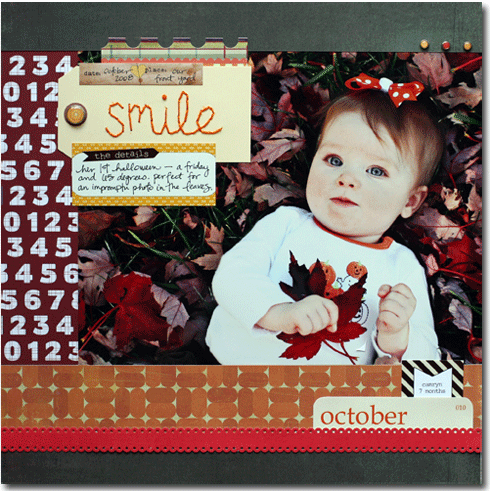 C on her first halloween. a quick photo in the leaves in the front yard. this is one of my favorite photos of her from her first year.