Whipped cream spiked with honey and rum, raspberries and chocolate ganache sandwiched between two halves of a chocolate cream puff. These Chocolate Cream Puffs with Honey Rum Whipped Cream are layer upon layer of flavor that will have you asking for just one more bite.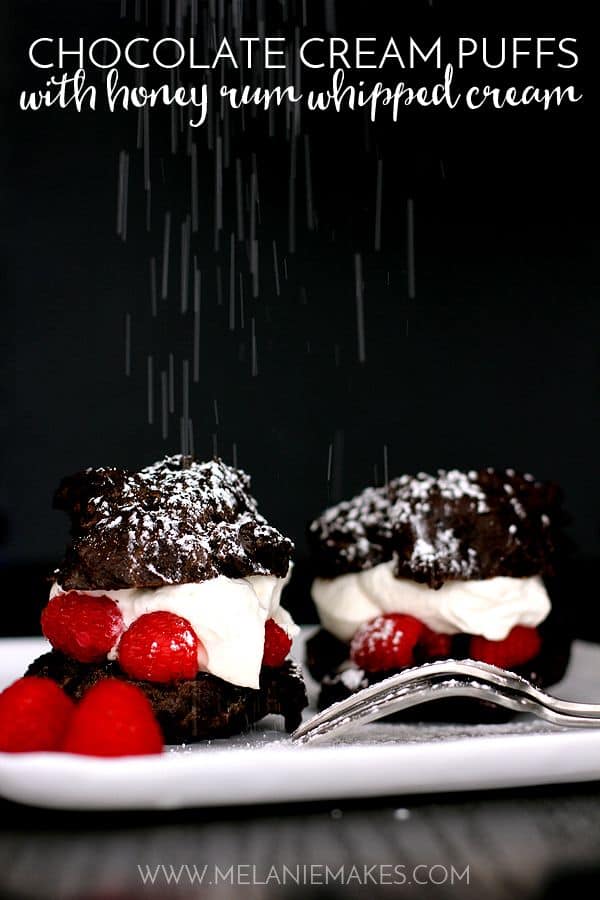 It's been a long time since I've made cream puffs. As in, I don't recall ever having made them for Andy and we've been together 13+ years. I went through a cream puff phase while still living at home. I'd flip through the pages of my mom's red and white checked Better Homes and Gardens cookbook and find outlandish things to create. As a teenage girl, making cream puffs seemed pretty over the top.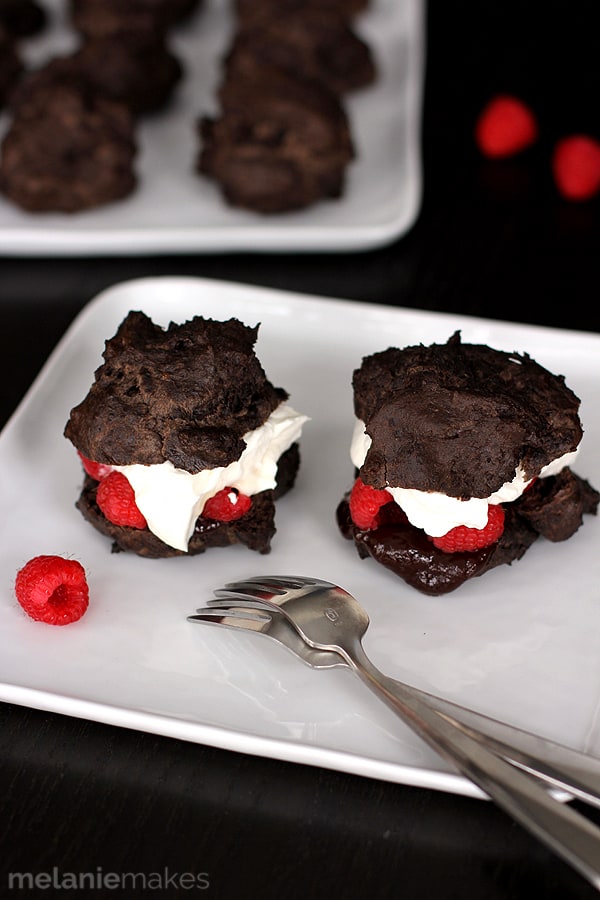 I'm here to set the record straight. If you can stir the contents of a pot with a wooden spoon, you too can make cream puffs! A cream puff is essentially a mixture of flour, water and eggs that is then piped or dropped onto a lined baking sheet and then baked until puffed. I've taken these cream puffs a step further by substituting a bit of the flour with cocoa powder to turn them a beautiful shade of chocolate brown.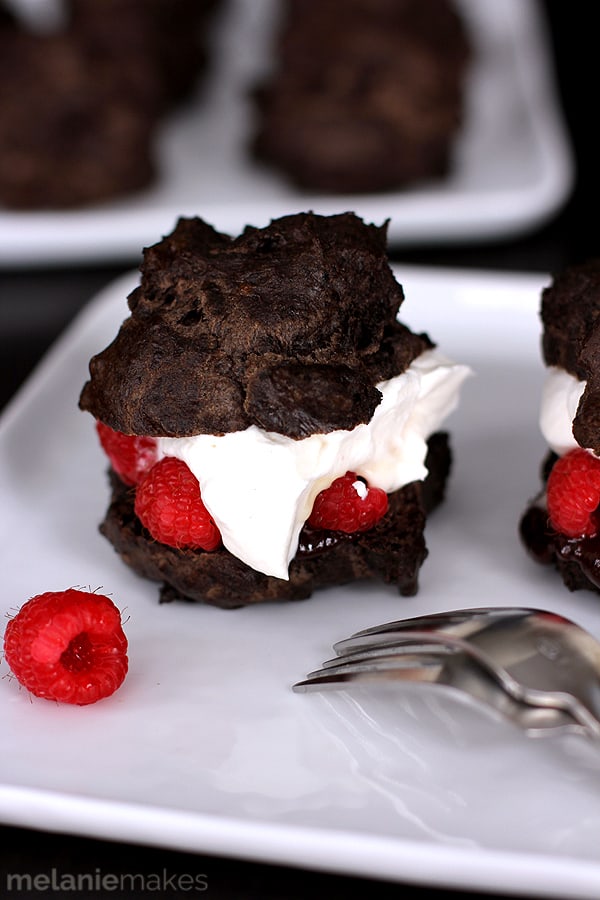 But the best part of this dessert? The fillings! Yes, plural with an S.
First is the chocolate ganache. I'd put chocolate ganache on absolutely anything and eat it. It's absolute heaven. A luscious combination of cream and chocolate. Next, a sprinkling of raspberries. Bright and tart. A perfect compliment to the semi-sweet ganache. Last but not least, an amazing whipped cream flavored with honey instead of the typical sugar. Rum and a pinch of cinnamon also go for a spin in the mixer with the cream to create a truly dynamic topping.
But wait! There's more! Let's take things truly over the top with a shower of powdered sugar. Oh yes, that looks just right.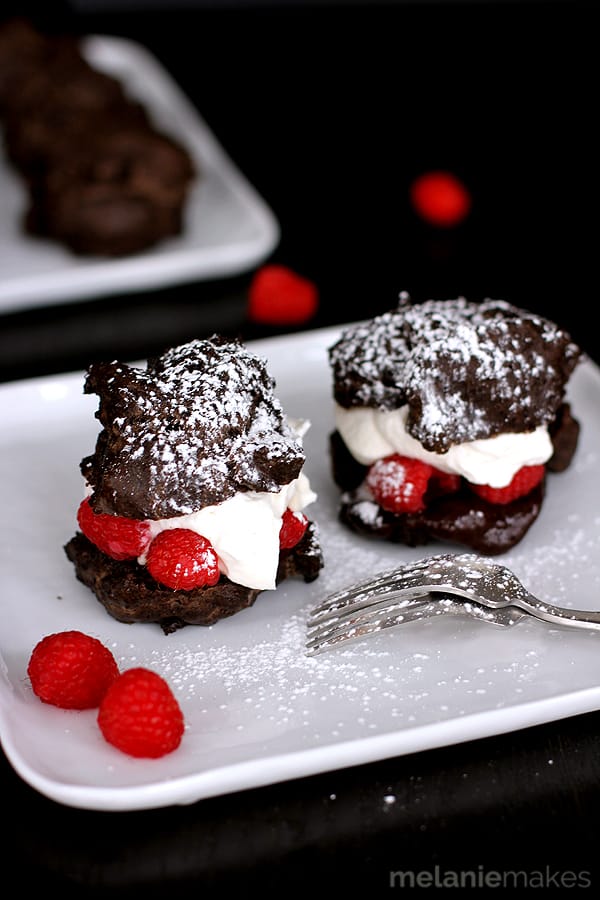 Melanie Bauer
Yields 12
Chocolate Cream Puffs with Honey Rum Whipped Cream
15 minPrep Time
30 minCook Time
45 minTotal Time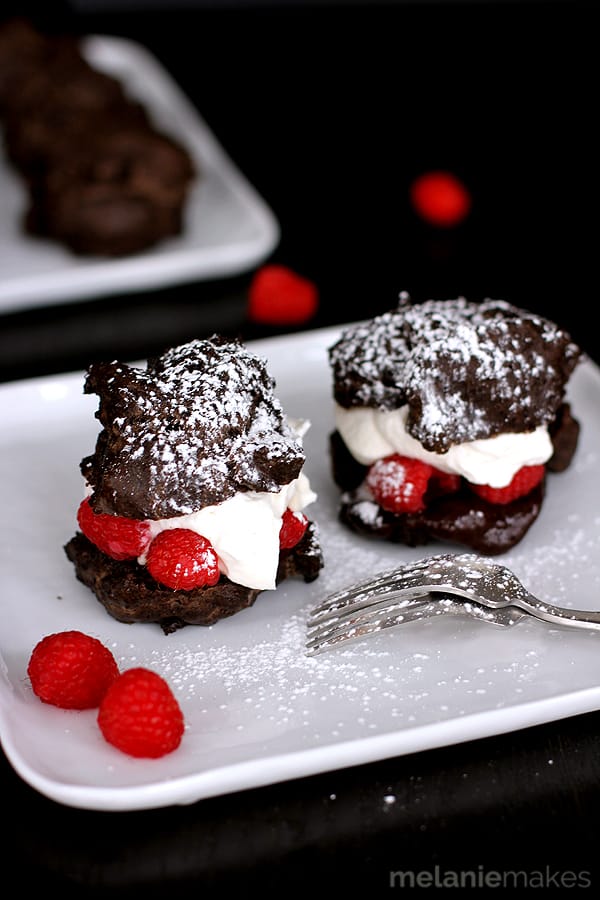 Ingredients
Chocolate Cream Puffs

1 cup water
1/2 cup butter
pinch of salt
3/4 cup + 2 tablespoons flour
2 tablespoons cocoa powder
4 eggs

Honey Rum Whipped Cream

1 cup whipping cream
3 tablespoons honey
2 tablespoons rum
pinch of cinnamon

Chocolate Ganache

1 cup semi-sweet chocolate chips
1/3 cup + 1 tablespoon whipping cream
powdered sugar for garnish
Instructions
Chocolate Cream Puffs

Preheat oven to 400 degrees.
In a large sauce pan, add water, butter and salt and bring to a boil.
Add flour and cocoa powder and stir with wooden spoon until mixture forms a ball. Remove from heat.
Let mixture cool 10 minutes.
Add eggs, one at a time, stirring with wooden spoon until fully incorporated.
Drop dough by heaping tablespoon onto parchment lined baking sheet.
Bake for 30-35 minutes.
Let cool completely before filling.

Honey Rum Whipped Cream

In the bowl of an electric mixer, add whipping cream and beat with a whisk attachment until thickened.
Add rum and honey and continue whipping until soft peaks form.

Chocolate Ganache

In a small bowl, add chocolate chips and whipping cream.
Microwave for one minute.
Stir to combine.

To assemble cream puffs

Slice cream puffs in half with sharp knife. Remove soft inner portion of cream puffs with spoon.
Place bottom half of cream puff on serving plate.
Top with spoonful of chocolate ganache.
Add layer of 4 to 5 raspberries.
Top with spoonful of whipped cream.
Add top of cream puff.
Sprinkle top of cream puff with powdered sugar.
7.6.4
97
https://melaniemakes.com/blog/2014/02/chocolate-cream-puffs-with-honey-rum-whipped-cream-raspberries-and-chocolate-ganache.html
Melanie Bauer | Melanie Makes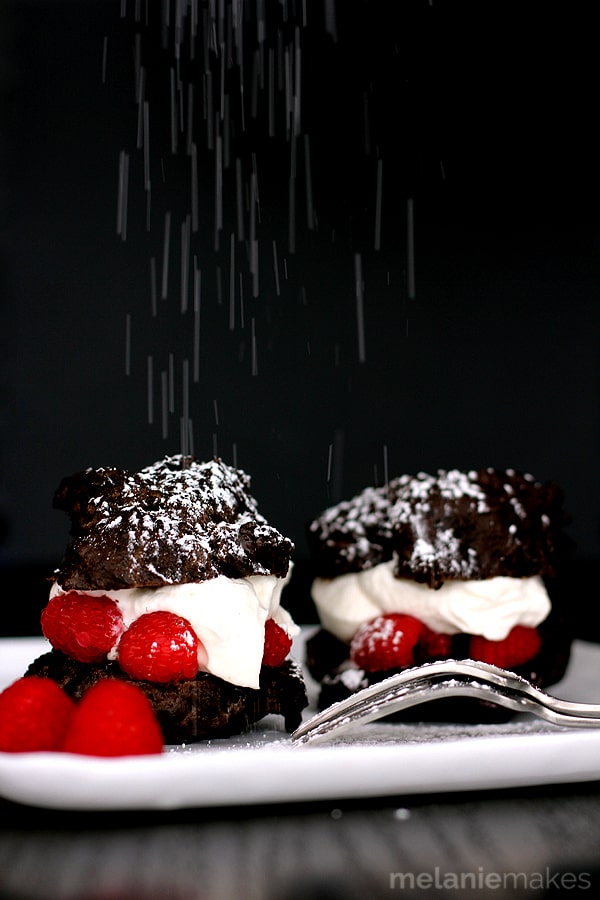 The perfect dressed up treat that looks way more difficult than it truly is. You should've seen my son's eyes when I presented this to him after he finished his dinner. Major mama points scored!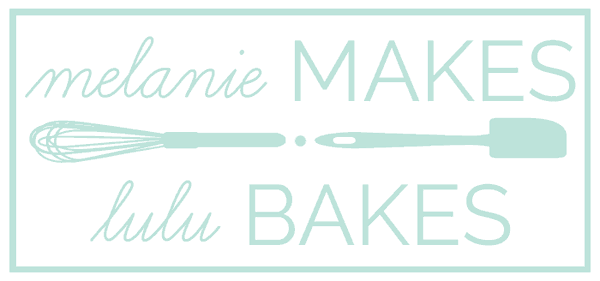 This marks the second recipe in my blog series with Melissa that we're calling Melanie Makes, Lulu Bakes. Each month, one of us selects three ingredients that we both use to create a recipe to share with each other and our readers. This month, Melissa chose berries, whipped cream and honey.
I'll be honest, I was a bit stumped at first until I remembered the cream puffs of my past. The perfect vehicle for the ingredients Melissa had selected.
Click here to see Melissa's recipe featuring the same three main ingredients.
Looking for more decadent chocolate recipes?