I'm stepping back from Melanie Makes for a few weeks to enjoy a maternity leave of sorts with our new arrival. In the meantime, I'm thrilled to be sharing recipes from some of my favorite food bloggers who I'm also lucky enough to call friends. Today, Chris from The Cafe Sucre Farine is sharing a delightful cookie recipe that I know will be a hit at our house!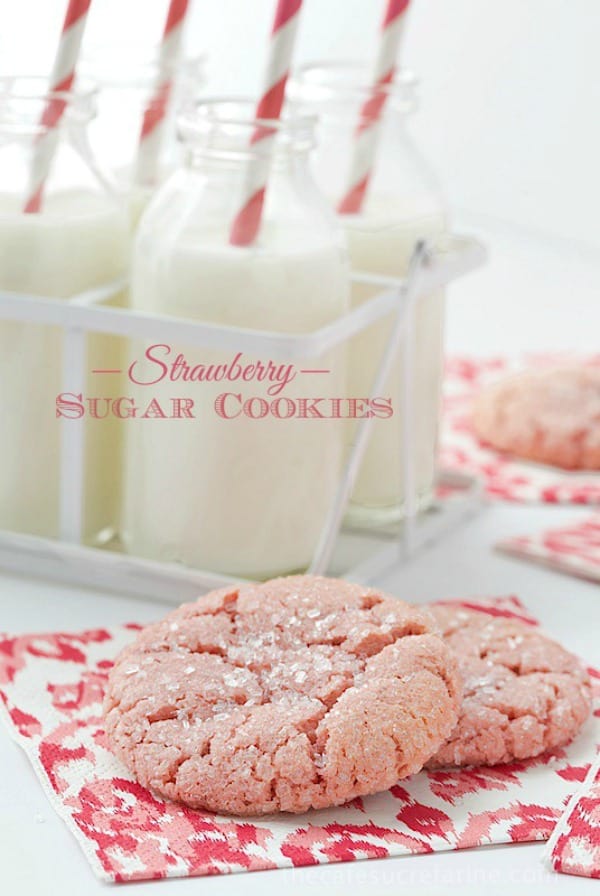 Hi, I'm Chris from The Café Sucré Farine blog. I sometimes get letters from readers inquiring, "Where is your Café located?", because they'd like to visit. There's not an actual café, other than my little kitchen; though it does provide lots of meals for family and friends. The name The Café Sucré Farine simply means Tea, Coffee, Sugar and Flour in French. You can read about the origin of the name here.
My husband, Scott and I run The Café, which we often refer to as "the farm" because it seems that, like a farmer, a blogger's work is never done. We love the job though, and are thrilled that we have the opportunity to work together.
Scott is the resident photographer, editor and behind-the-scenes man, while I am the recipe creator, cook, food stylist and chief bottle washer. We often laugh, and remark that we're quite co-dependent because, honestly, if I was photographing the food for our blog, no one would ever come back a second time. But then again, if Scott was doing the cooking at The Café… Well, let's just say, I'm not sure they'd even visit the first time!
Now that's not true about my friend, Melanie. She does it all, with now four little ones underfoot, and with such style, I'm sure you'll agree! Scott and I had the pleasure of meeting Melanie last summer at a blogging conference here in North Carolina. It seemed like we just "clicked" immediately upon meeting, though I'm sure that happens quite frequently with Melanie. Her winsome personality and warm smile are super easy to "click" with. Scott totally agreed.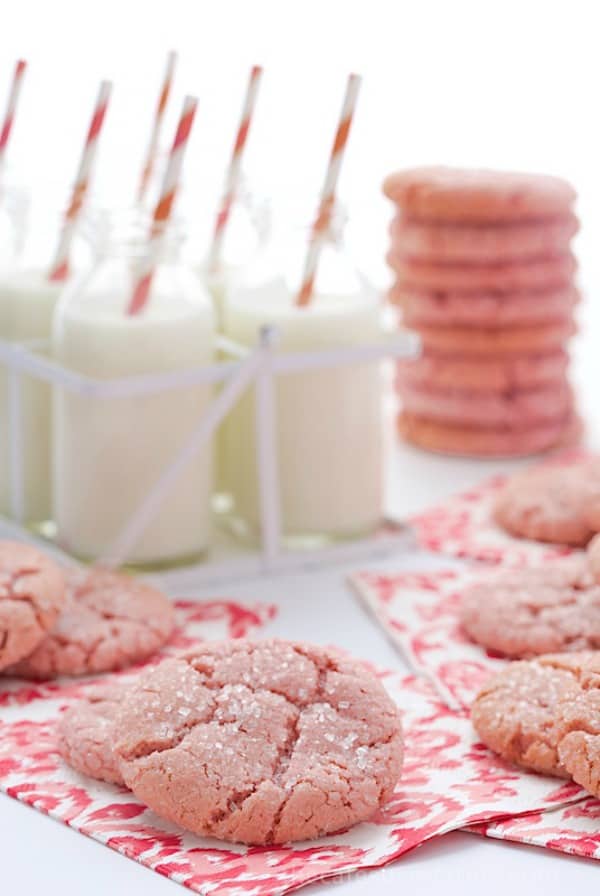 I'm thrilled to be here at Melanie Makes today , pinch hitting for my friend, while she takes a little break to enjoy her new baby. Since it's still quite chilly on this side of the globe, I thought I'd share a recipe that will bring a little summery flavor to your kitchen, even if the thermometer doesn't yet agree. It's a simple, delicious sugar cookie recipe and yields scrumptious, buttery cookies with crinkly tops, crisp edges, soft centers and (best of all) a burst of fresh, sweet strawberry flavor.
Sadly, strawberries are not in season; but there's another small dilemma. If you've ever tried to bake with fresh strawberries you'll understand that it can be a problem, due to the high water content of the berries. Fresh strawberries tend to make cookies, cakes and breads a bit soggy, so I decided to look at alternatives. I checked out the standard strawberry extract, but the only kind I could find at my local grocery was one with an "imitation strawberry flavor". I wanted a real strawberry taste for my cookies, so I kept searching.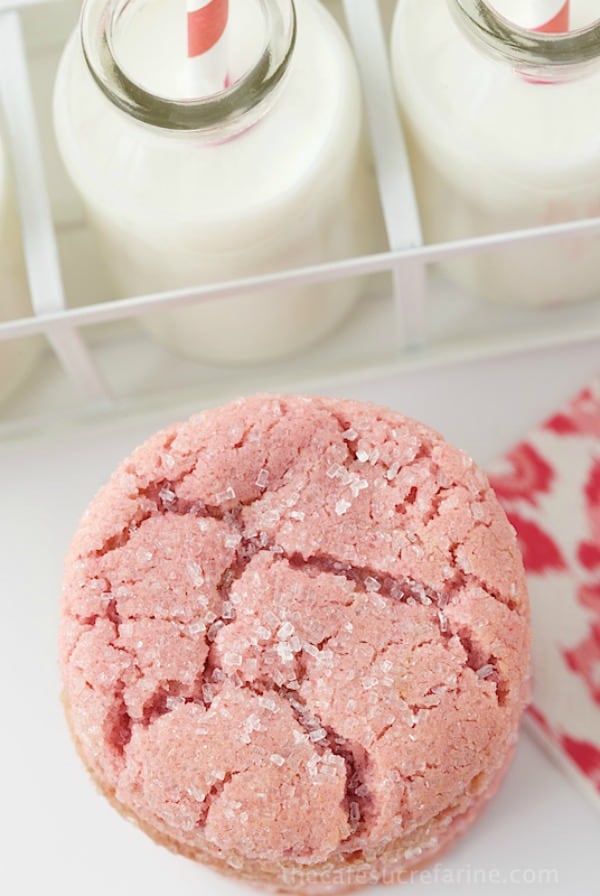 I ordered a Pure Strawberry Extract , which I discovered online. It imparts great strawberry flavor, but it didn't give the cookies a pretty color, as the extract has a brownish tinge to it. After a bit more research, I discovered what I was looking for; a product called Whole Spice Strawberry Fruit Powder – made simply from strawberries. I ordered it, and two days later, the package was on my doorstep. Wow, it's delicious, with lovely pink color and perfect for baking – or anytime you want fresh, natural strawberry flavor (smoothies, sauces, desserts, glazes, etc).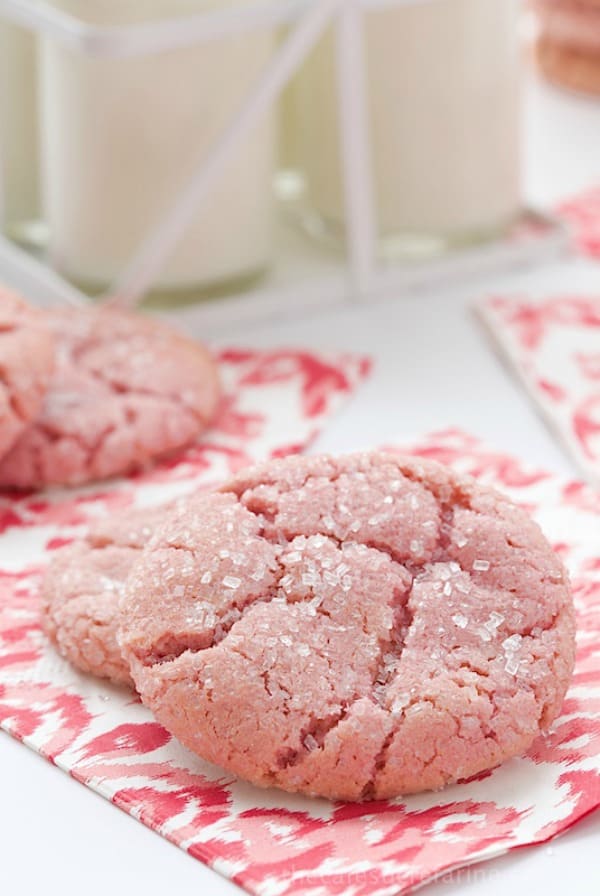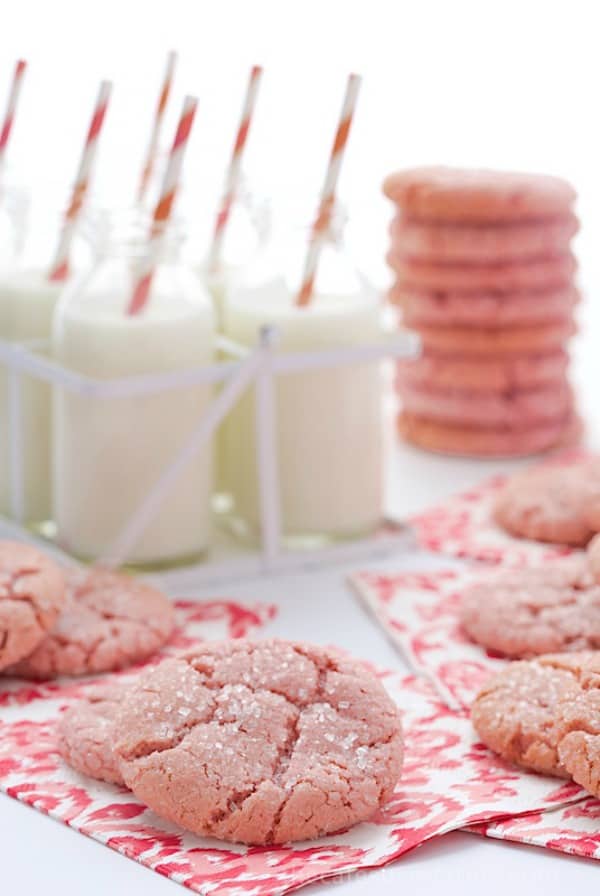 Ingredients
3 cups flour
2 teaspoons baking powder
1 teaspoon baking soda
2 teaspoons cream of tarter
1/4 teaspoon salt
1 cup butter, softened
1 1/2 cups sugar
2 1/2 tablespoons Strawberry Fruit Powder , or substitute 1 teaspoon vanilla extract
2 large eggs
1/2 cup Sandling or Turbinado Sugar *
Instructions
Preheat oven to 350?F.
Combine flour, baking powder, baking soda, cream of tartar and salt. Set aside.
Line two sheet pans with parchment paper. Set aside.
Cream butter and sugar until light and fluffy, 3-4 minutes. Add strawberry powder and mix until well combined.
Add eggs and mix for another 2 minutes.
Add dry ingredients and mix until combined.
Using a spoon or a cookie scoop (mine holds about 1 1/2 tablespoons) drop cookies onto prepared sheet pan leaving 2 inches between cookies.
Bake at 350 degrees for about 10-12 minutes or until cookies begin to crack on the top. Don't let them get too brown or they won't be pretty.
Allow the cookies to cool on the baking sheet for a few minutes, then transfer to a wire cooling rack and cool completely.
Notes
7.6.4
234
https://melaniemakes.com/blog/2015/03/strawberry-sugar-cookies.html
Melanie Bauer | Melanie Makes
If you're not in a strawberry frame of mind, these sugar cookies are delightful even without the strawberry powder. Just substitute a teaspoon of vanilla extract. Either way, I think you'll find they are a winner; and your family and friends will too. Oh, and speaking of friends, if you live anywhere near Melanie, I know she and her sweet little family would be just delighted with a plate of these delicious Strawberry Sugar Cookies to celebrate their new arrival!
Thanks for having me Melanie. I love visiting your little "café"!
Looking for more recipes featuring strawberries?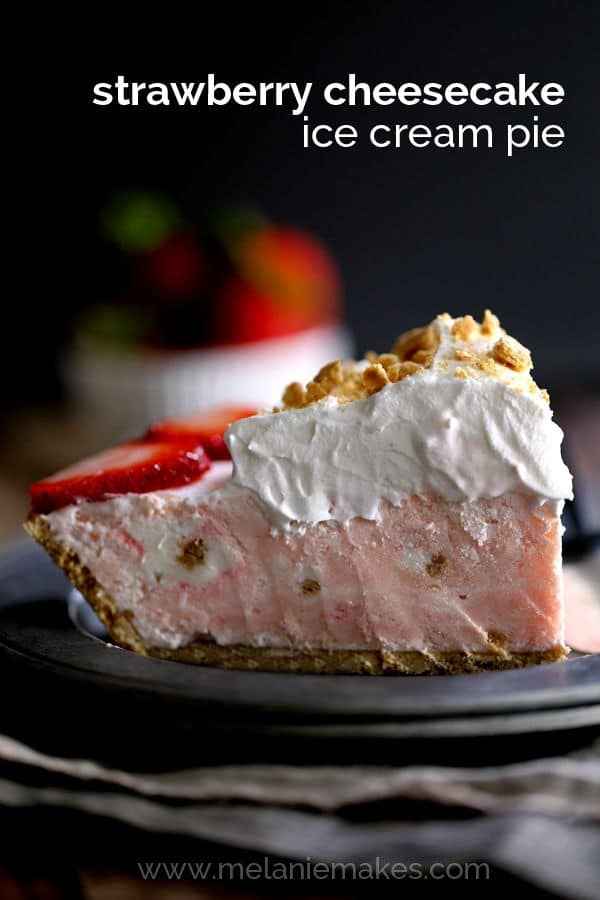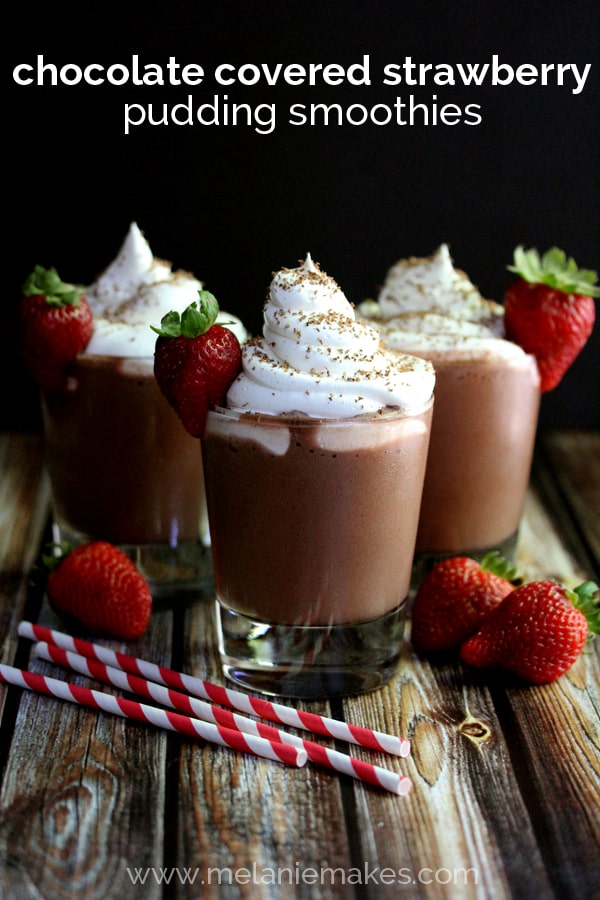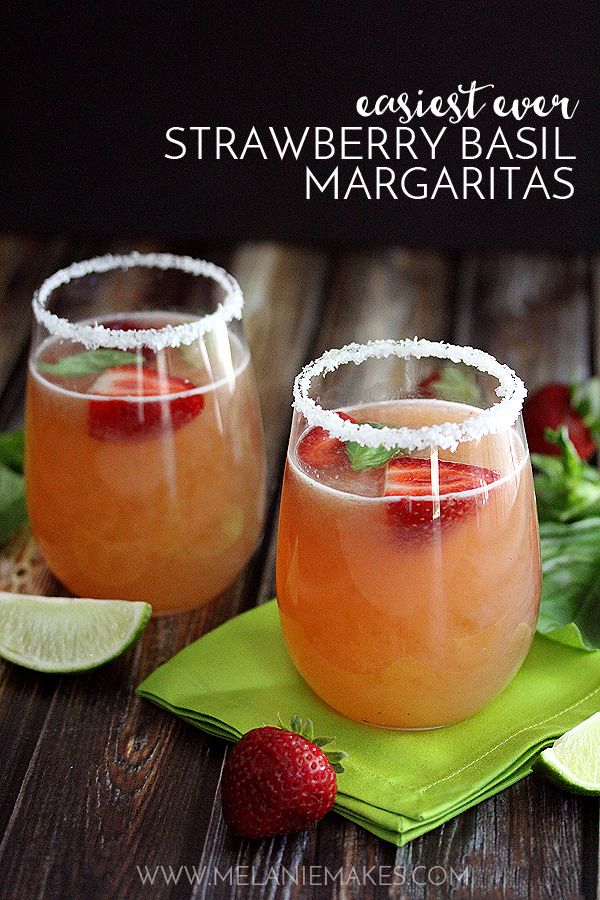 More great recipes from The Cafe Sucre Farine:
Raspberry Melt Aways
Vanilla Bean Cupcakes with Strawberry Icing
Melt Aways with Brown Butter Icing