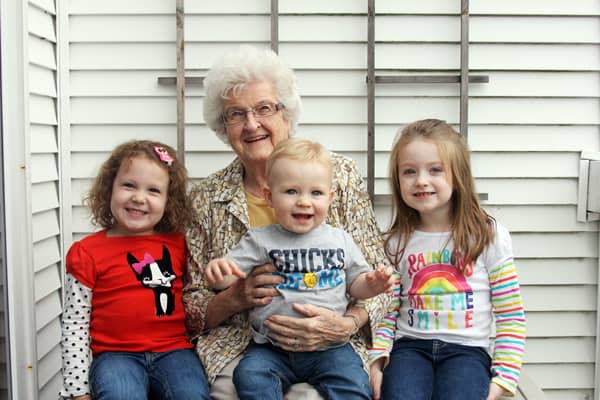 on saturday, andy's parents brought grandma bunny – great-grandmother extrordinaire – to spend the day with us. i'm pretty sure we exhausted her to no end but i think she enjoyed every second. except perhaps the mass hysterics the girls dissolved into when she left to go back home a few minutes after taking these photos.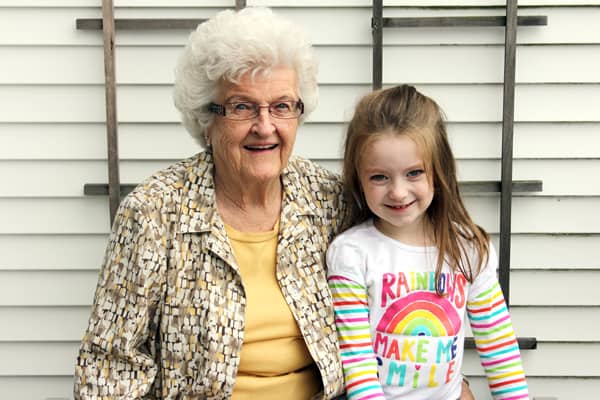 the oldest and most easy to take photos of the two of them together.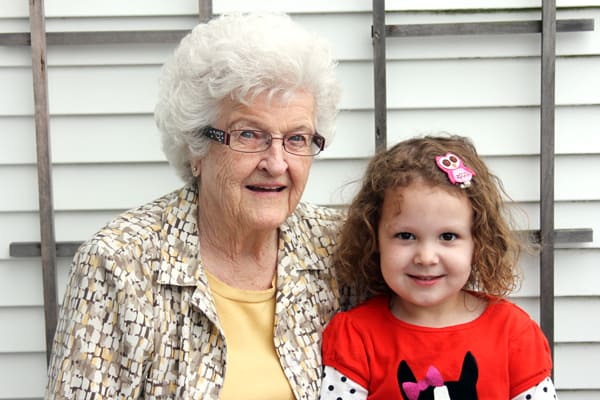 the middle especially adores her grandma bunny. the series of photos with these two is downright comical. leighton making faces and bunny attempting to form her mouth into a smile instead of whatever face she was attempting to make.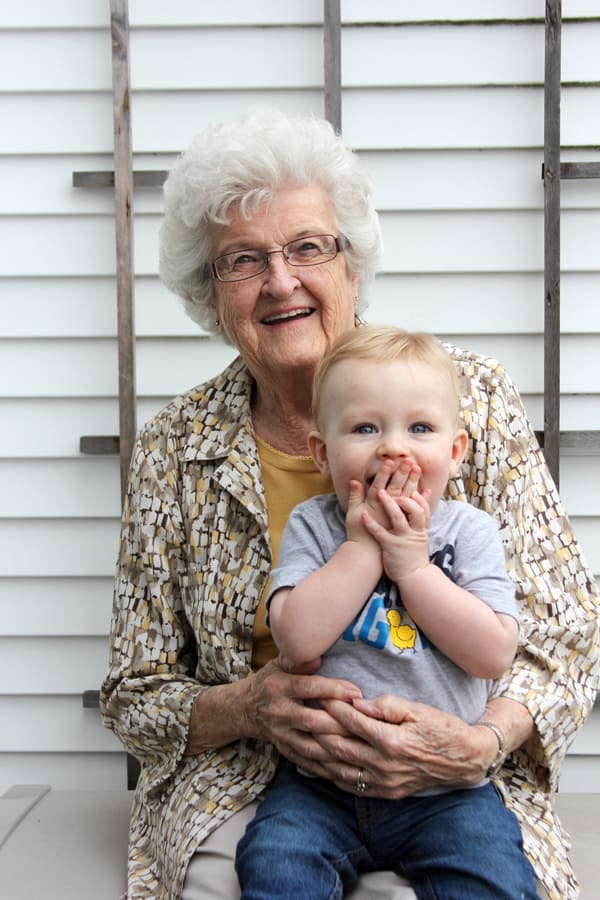 oh, the heartbreaker. LOVE this shot. this one is getting framed for his room after we move. he's her first great-grandson. this year, she's been blessed with three. there are now six great-grandchildren total. three live at our house.
we're all going to miss being just a few hours from bunny. we're already scheming on how to get her to fly out to visit us in cleveland.