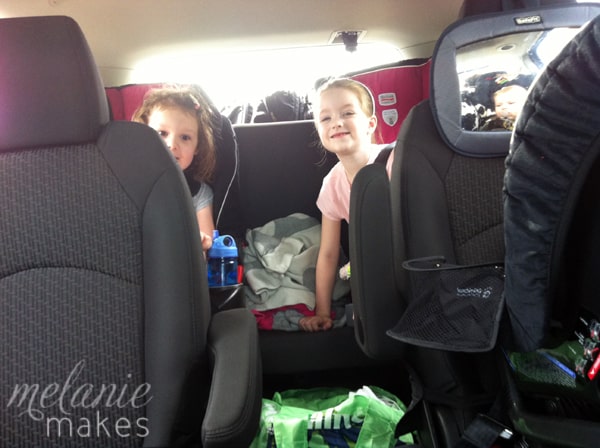 yesterday afternoon, we loaded everyone in the car only telling them to grab their blanket, a "friend" – aka stuffed animal – and a book and book light. they were instantly intrigued. especially after noticing daddy was home in the middle of the day. and away we went!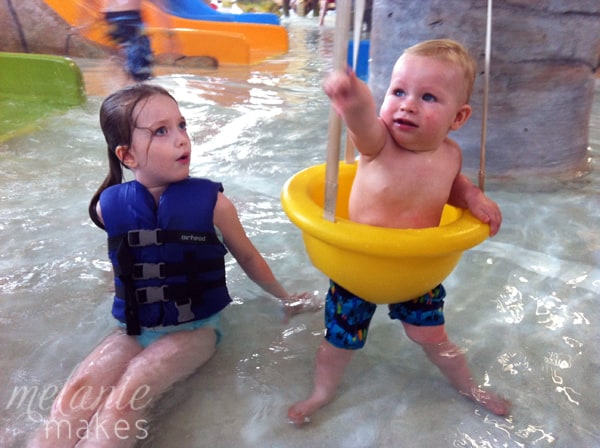 our destination? a waterpark in the dells. we had gone in october when i found an awesome livingsocial deal and when the same deal popped up again about a month ago, i snagged it. what a difference seven months makes in what carson was able to actually do and enjoy instead of being the in the bjorn the entire time.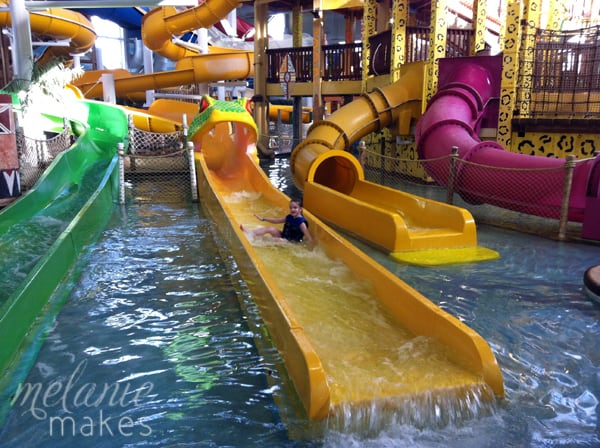 camryn loves these slides for older kids. it was more fun for the girls as well as there wasn't a learning curve this trip. they remembered what was where and what they wanted to do and we worked to make it all happen.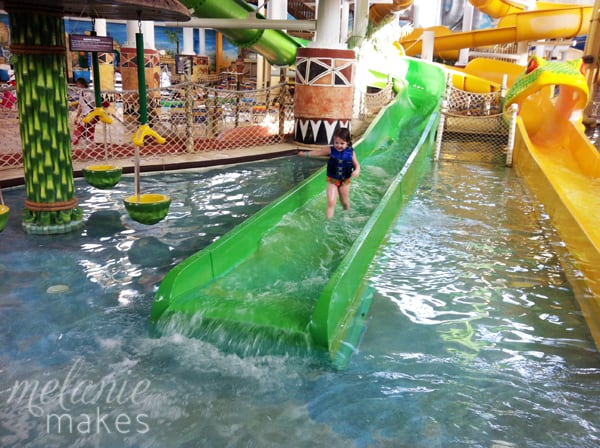 and then there's our three year old daredevil. andy and i took turns climbing mountains of stairs to ride rafts in tunnels. she has no fear whatsoever. unlike her older sister who pretty much refused to join her for any of these adventures.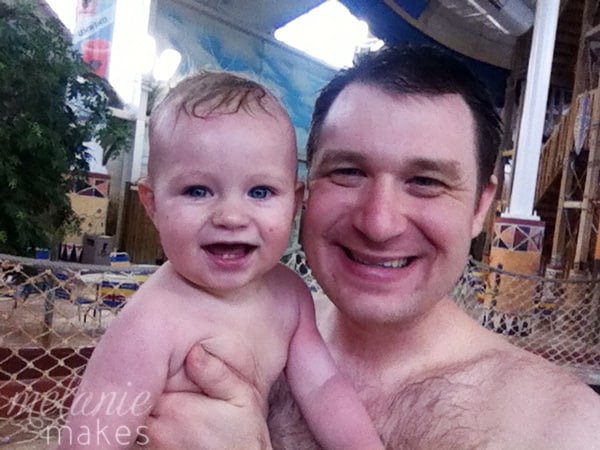 look! two teeth! and a pretty much go with the flow handsome boy. even though he didn't get a morning nap today, the two of us took two laps in the lazy river. a perfect idea for a last ride as he snuggled in and we did nothing but float along.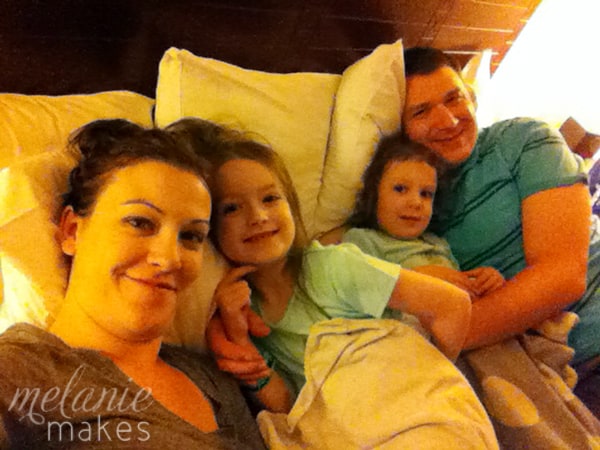 hands down my favorite photo from the trip. after we got carson down for the night last night, the girls were in our bed taking turns playing the ipad. i happened to be flipping through channels on the tv when i ran across the last 20 minutes of cinderella on the disney channel. to say it's a favorite of the girls is an understatement. so we all snuggled in to watch the rest of the movie before putting them to bed.
and now it's back to our regularly scheduled week. boo! so need to start making more headway in getting things packed.