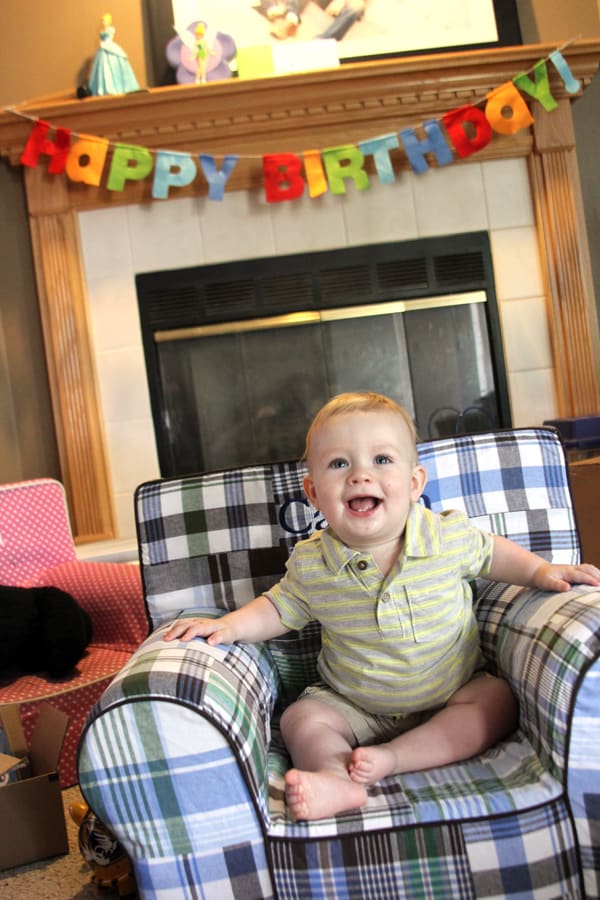 so hard to believe that a year has passed since we met the handsome boy. i guess time seems to move even faster when you're working on buying a house, selling a house, preparing to move to another state, etc. i love that i'll remember all the chaos that's going on from this photo and all the items that are out of place.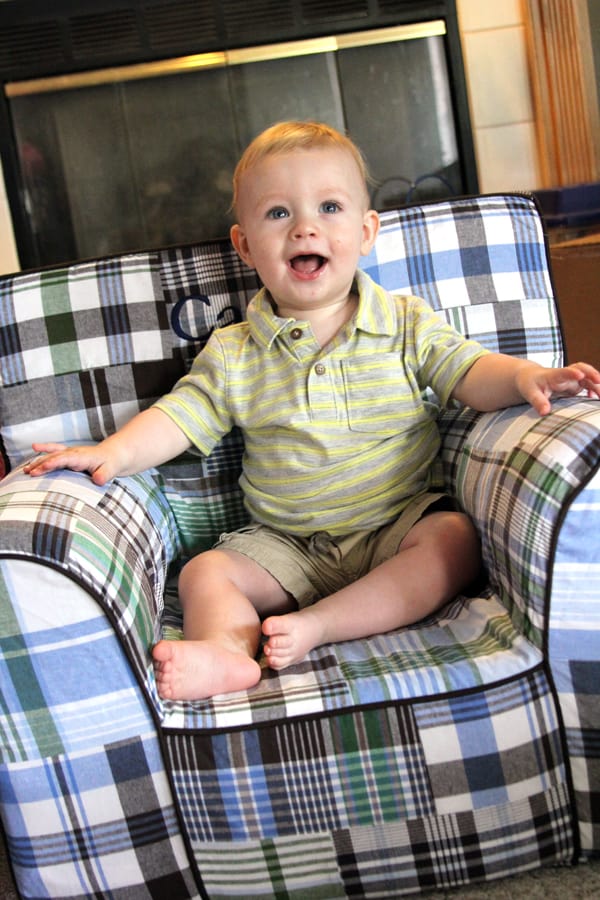 at our house, on your first birthday you get one present. your chair. so now i have three of these in my growing smaller by the second living room. it's humorous to compare the condition of camryn's chair to his brand new one.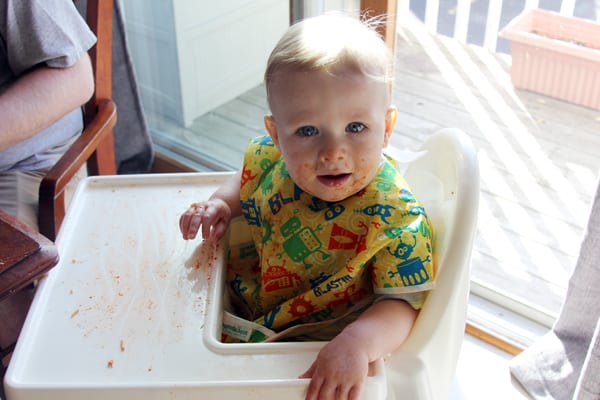 for dinner, he had one of his favorites, spaghetti. it's not obvious at all how much he enjoyed it.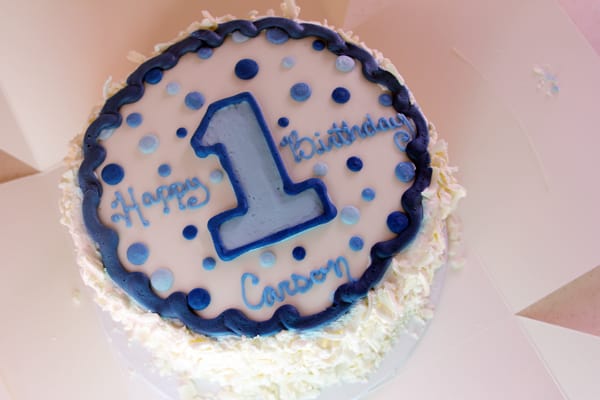 and then it was time for cake. i tried not to get my hopes up that he'd actually eat some of it as neither of the girls would touch their cakes.
as a side note, locals if you haven't had a cake from craig's cake shop, you're missing out. they've made all three of our first birthday cakes, baptism cakes and a few others. delicious!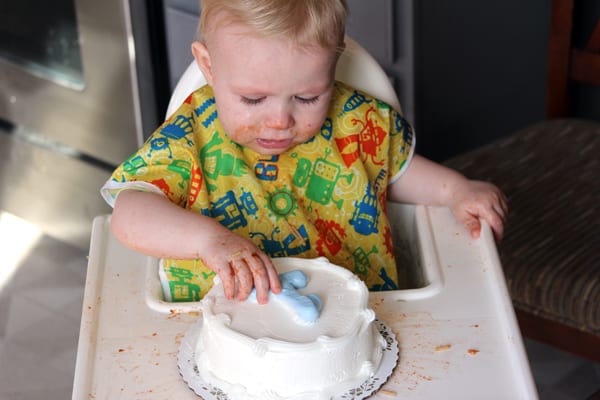 for first birthdays, craig's also gives you a free smash cake for the baby. i got all excited when he reached for it…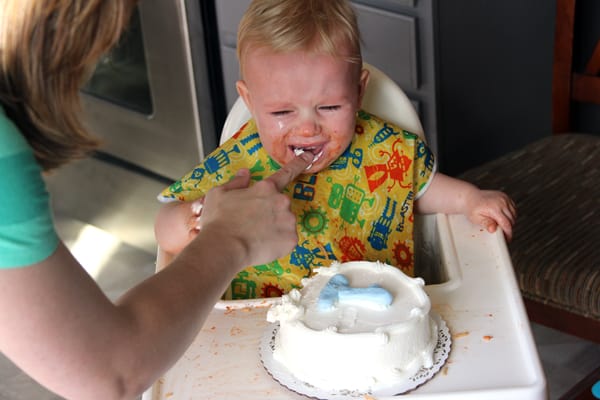 and then this happened. even after i helped him taste a bite, he was hysterically crying. le sigh.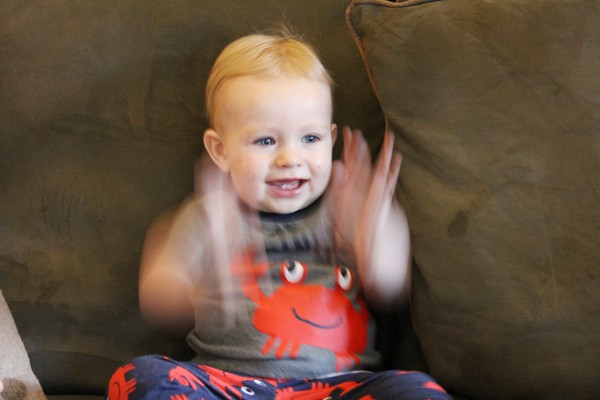 but after a bath, he was back to his normal happy self, clapping and all. i should note he didn't nap well this day so that didn't help the entire cake situation either.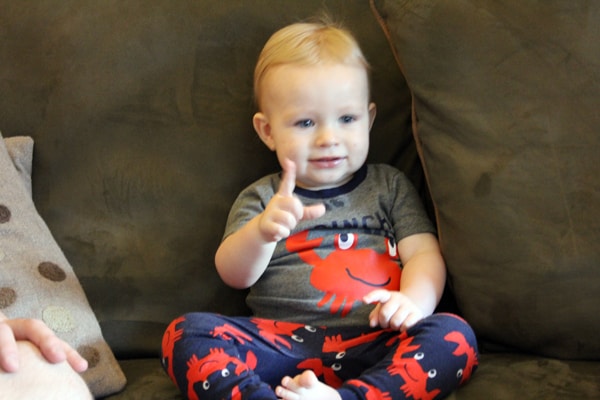 he's one! this also is his one eared bunny sign. interchangable.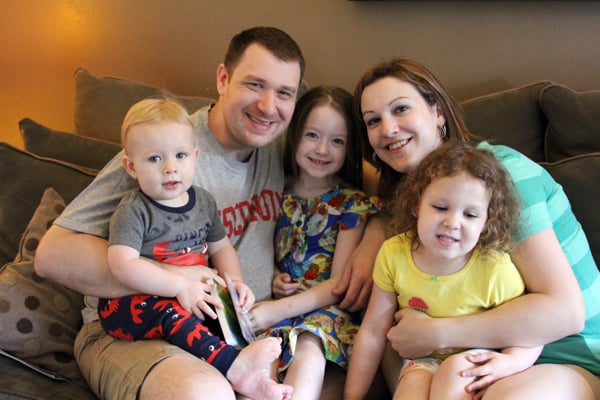 right before sending everyone up to bed. (why oh why can leighton not look at the camera these days?!?) i need to look at this photo on days like today when people refuse to listen. even after trying to bribe them with the promise of ice cream after naptime.
happy birthday, handsome boy. we love you so much!