With just four ingredients and a quick stir, these Cake Mix Cookies come together in no time . They're like eating the top of a cupcake, only in cookie form. Your favorite cake mix, your favorite mix-ins. Every combination is sure to be a winner.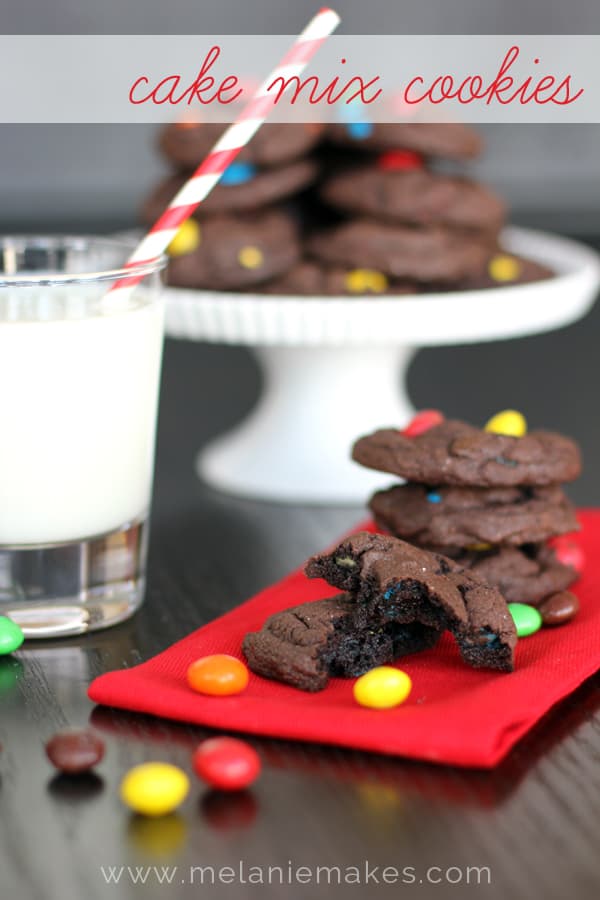 After I had my second baby – you know, all 10 pounds and 11 ounces of her – I was blessed to be the recipient of numerous meals from friends who's husbands were also in their medical residencies. (Man I miss those girls!) I swear the best gift you can give a new mother is food. The last thing you want to think about is making a meal when you're running on little sleep and you haven't taken a shower in who knows when. But I digress…
Included for dessert with one of my meals were these amazing Cake Mix Cookies. A-MAZ-ING. I swear I ate a dozen of them myself leaving just a few crumbs for my husband and then two year old Camryn. In my sleep deprived stupor, I found myself begging for the recipe via text message. I needed more cookies!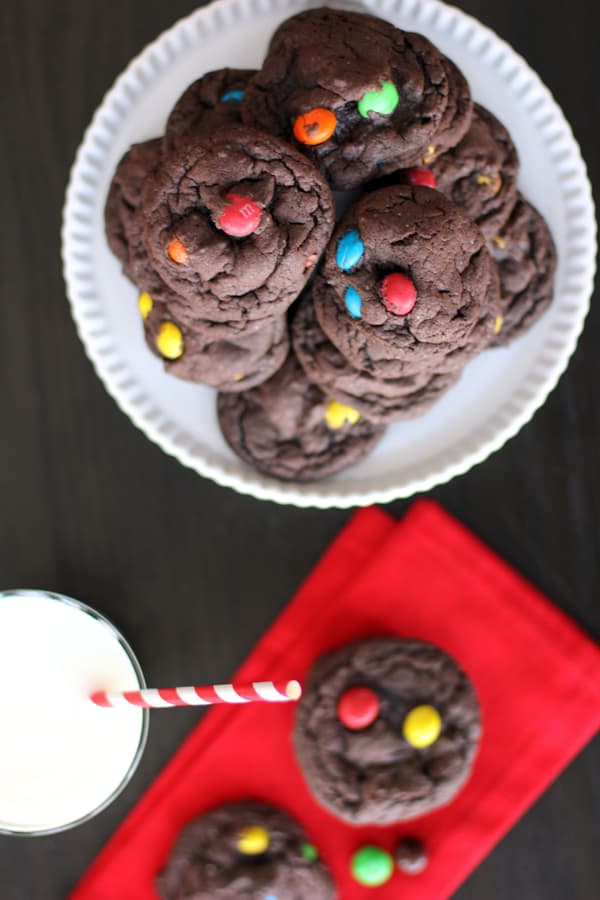 One of the great things about this recipe is that you can truly make it your own and because you're selecting ingredients that you love, you're guaranteed to have the most amazing cookies come out of the oven.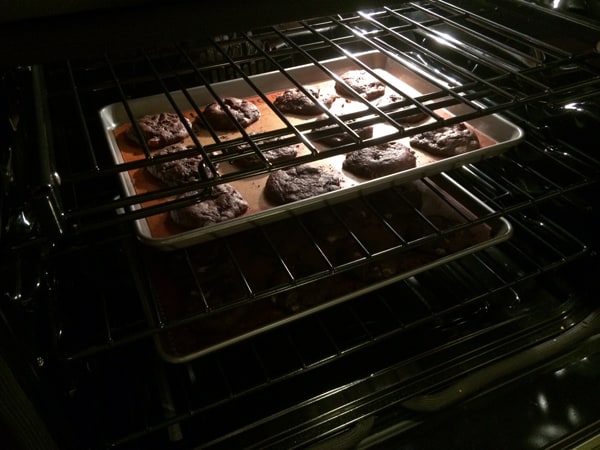 An even greater thing to note? Thanks to my beautiful, stainless steel gas range from GE, I'm able to bake two sheets of cookies at once instead of just one! Life changing, my friends. Life changing.
The Convection Bake Multi Rack function allows me to do just that – bake items on multiple racks. The fan in the back of the range circulates air within the oven to insure that everything cooks evenly. It's made cookie baking such a short process!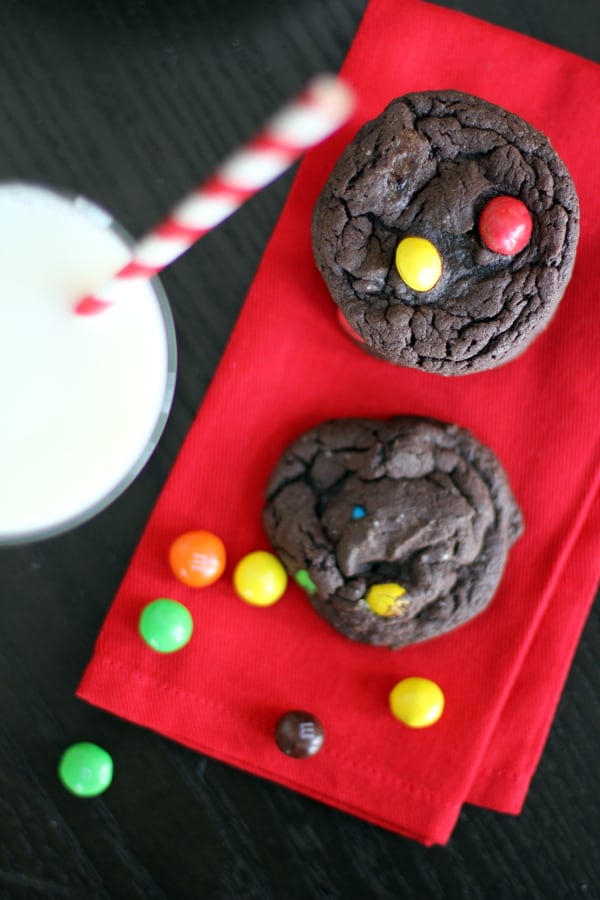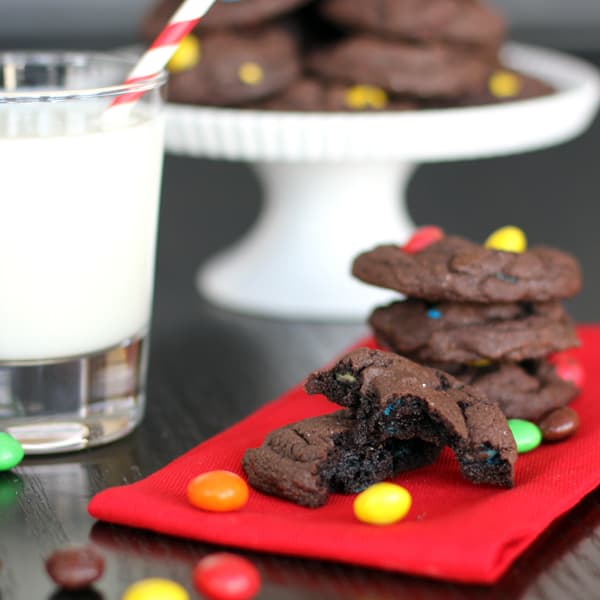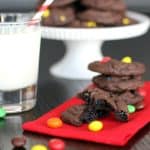 Print Recipe
Cake Mix Cookies
Ingredients
1

boxed cake mix

2

eggs

beaten

1/2

cup

oil

1-1/2

cups

your favorite mix-ins

candy, chocolate chips, etc.
Instructions
Preheat oven to 375 degrees.

In a large bowl, stir together all ingredients.

Bake for 7-9 minutes or until set. Let cool on baking sheet 2-3 minutes before removing to wire rack to cool completely.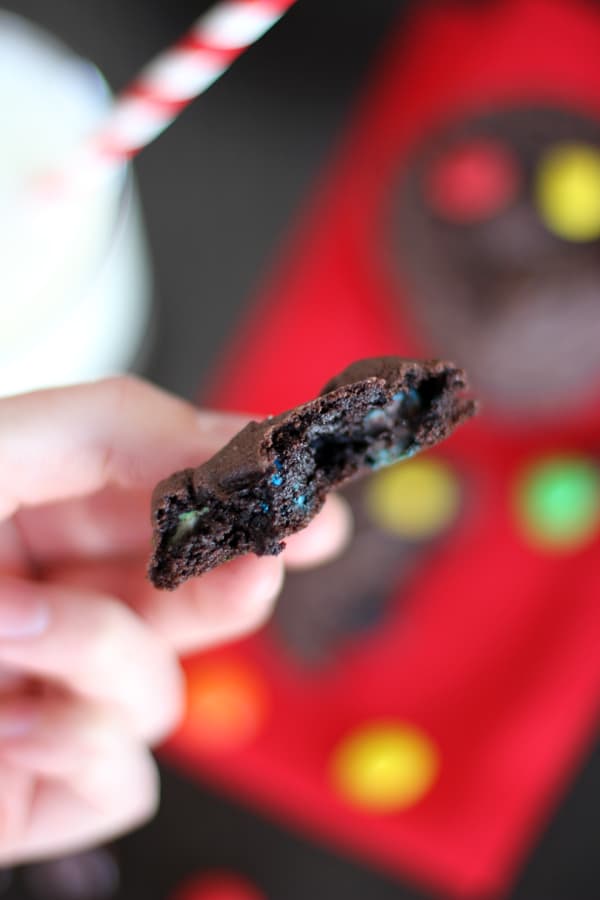 I've made several different variations, but this is most definitely my favorite: dark chocolate cake mix with Peanut Butter M&Ms. So good! A bit cake like, a bit fudgy – these cookies are the best of both worlds!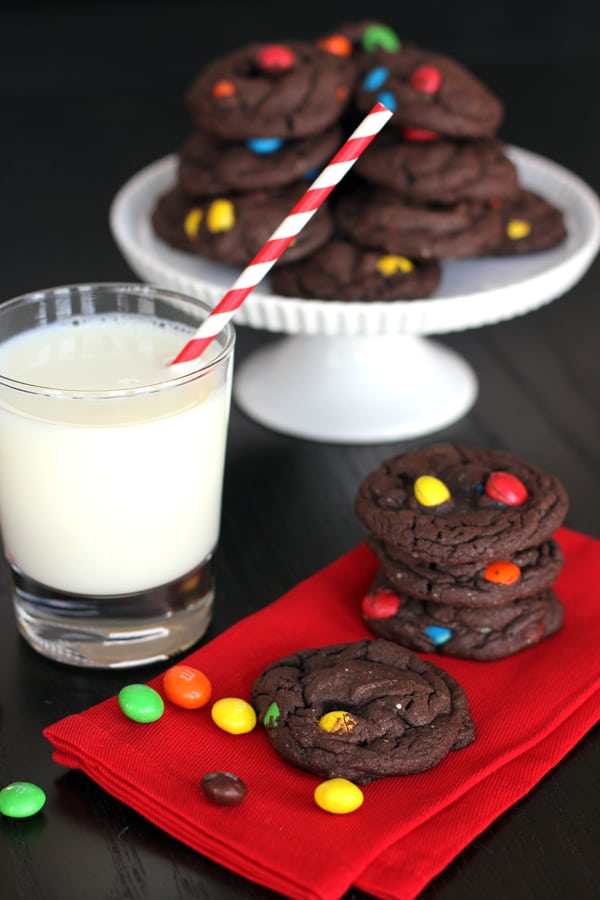 A must have with these cookies? Milk! The dark chocolate and peanut butter combination is rich and decadent and washes down wonderfully with an ice cold glass of the white stuff. Absolute perfection!
—–
Disclosure : I received this range free of charge from GE, however all thoughts and opinions, as always, are my own.