A Copycat Fat Doug Burger that you'd find at Michael Symon's B Spot restaurant.  A 3/4 pound beef burger is covered with a slice of Swiss cheese, pastrami and a large heap of jalapeno slaw and it's all sandwiched between a Hawaiian hamburger bun.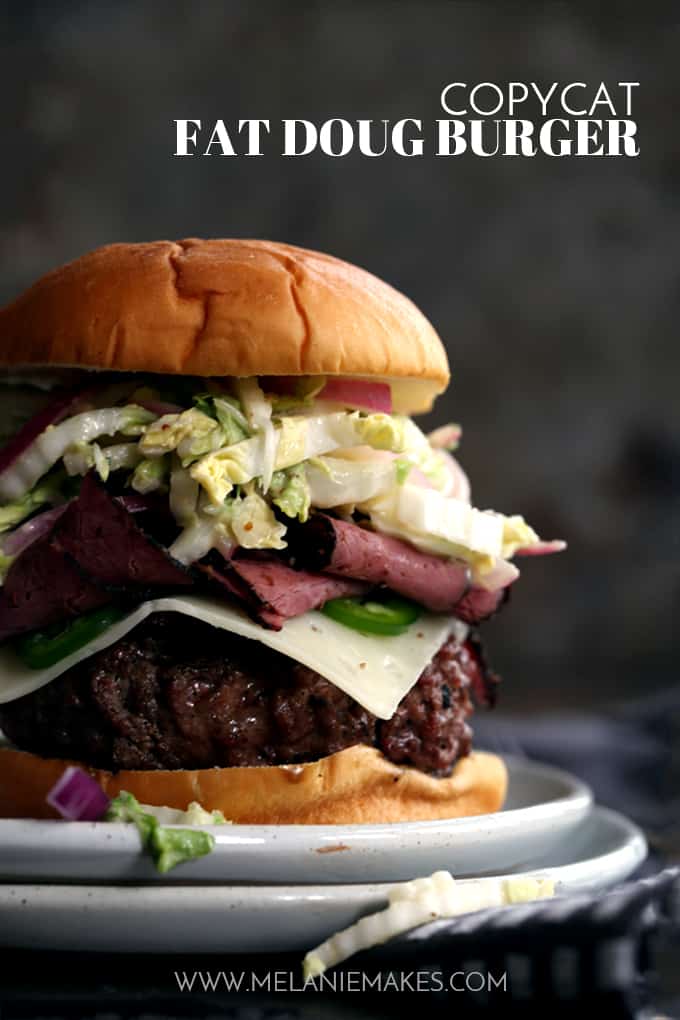 Keep in touch!  Subscribe to receive Melanie Makes recipes direct to your inbox.
With our time in Cleveland drawing to a close, we've reached the point where all of us are adding to what seems to be the never ending list of "must-dos."  Most of them include last meals at restaurants.  With the baby a bit older, it's become much more fun for all six of us to go out for a meal together.  One of our favorite's is Michael Symon's B Spot.  I dare you to find anyone on the face of the planet that loves the CLE more than that guy!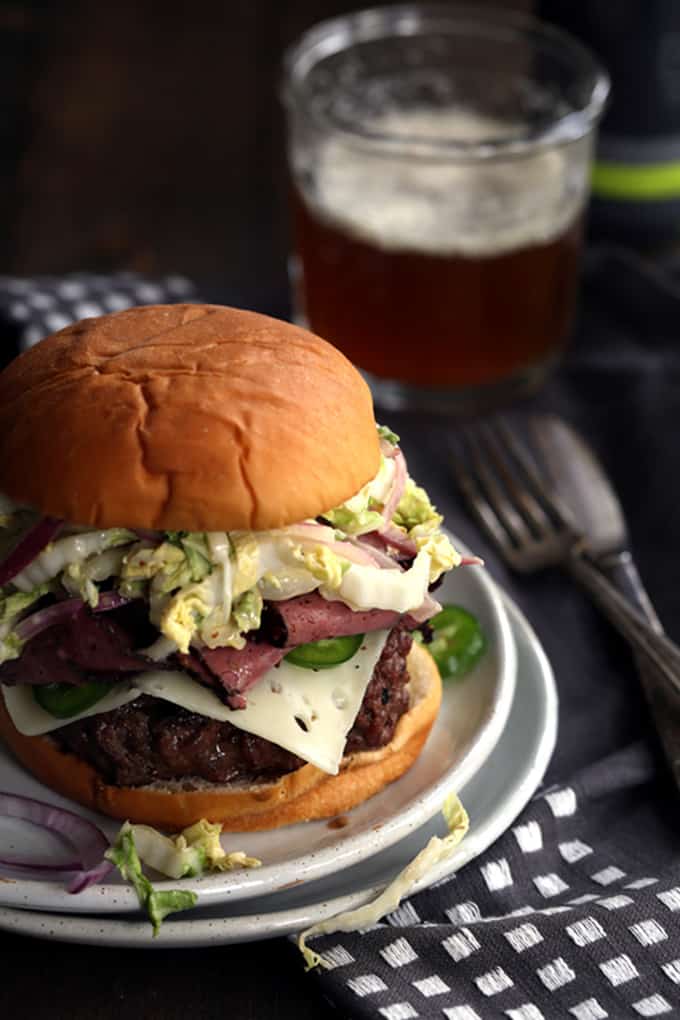 One of my husband's favorite burgers to order at B Spot is the Fat Doug Burger.  This burger isn't like any other burger.  It's been voted best burger at the SOBE Burger Bash multiple times and is definitely a mouthful.  The menu description reads "burger with coleslaw, pastrami, stadium mustard & Swiss cheese."  Because his time of being able to order one when we're out is drawing to a close, I figured why not take a stab at making a copycat version at home, no matter what city we were living in.  I mean, he loves my Beef Wellington Burgers and Sweet and Smoky Bacon Brat Burger so I was thinking it was definitely worth the shot.
I'll be honest, I've never ordered this burger before as I usually avoid all things coleslaw.  But now that I've made it at home, I think I've found my new burger to welcome this year's grilling season!  This Copycat Fat Doug Burger is a 3/4 pound beef burger is covered with a slice of Swiss cheese, pastrami and a large heap of jalapeno slaw and it's all sandwiched between a Hawaiian hamburger bun.  The sweetness from the bun is such a great contrast to the bite from the slaw.  And beef on beef?  Pretty much genius.  There's a reason why that Michael Symon guy is an Iron Chef.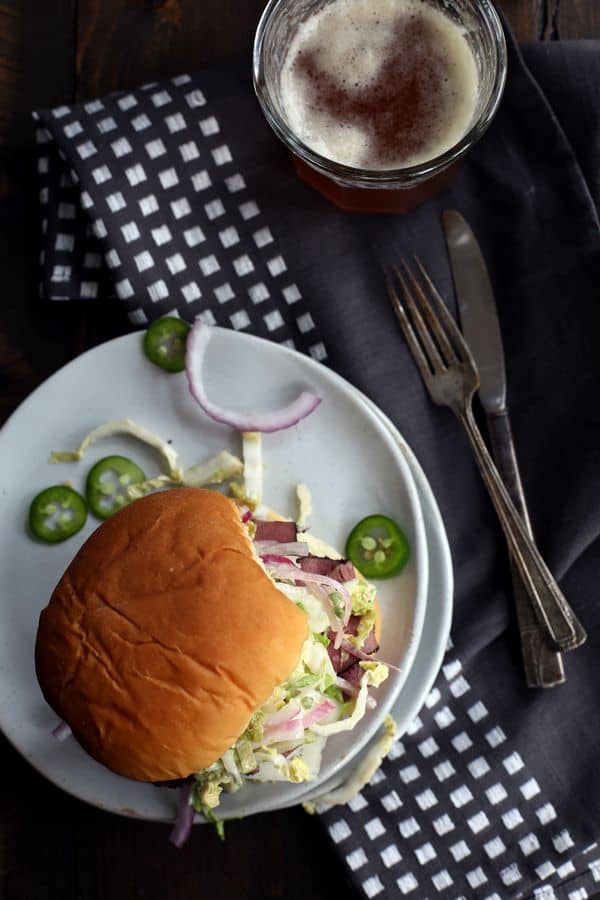 Speaking of beef, May is Ohio Beef Month.  Ohioans spend $4.1 billion each year on beef, which is a healthy, high-quality protein choice. A 3-ounce serving of beef provides more than 10 essential nutrients and half the daily recommended value of protein for less than 150 calories.
Wondering if grass finished beef is more nutritious than grain finished?  I know I have.  There are a variety of beef choices, from grass finished to grain finished or others, but all are nutritious and a delicious option. All cattle, whether grass or grain finished spend the majority of their lives eating grass on pastures. While grass finished tends to be a little leaner, about half the fatty acids found in all beef are monounsaturated fatty acids, the same kind found in olive oil and avocados, and can be part of a heart-healthy diet.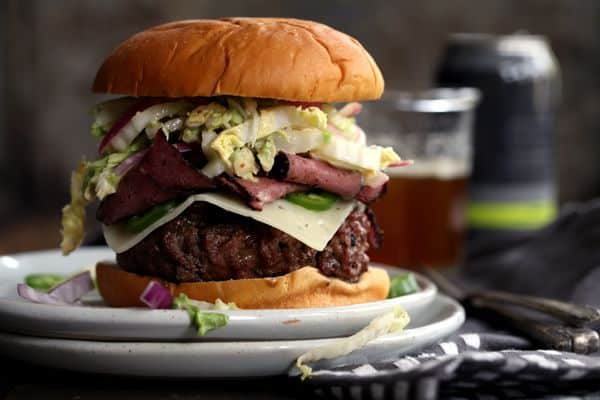 Melanie Bauer
Yields 8 burgers
Copycat Fat Doug Burger
20 minPrep Time
10 minCook Time
30 minTotal Time
Ingredients
Jalapeno Cole Slaw

3 tablespoons white wine vinegar
2 tablespoons mayonnaise
1 tablespoon Dijon mustard
1 tablespoon smoky mustard
1 tablespoon maple syrup
1 tablespoon Worcestershire sauce
1-1/2 teaspoons salt
1 clove garlic, minced
2 tablespoons jalapeno pepper, minced
1 cup thinly sliced red onion
5 cups shredded Napa cabbage

Burgers

3 pounds 80/20 ground beef
2 tablespoons Worcestershire sauce
1 teaspoon salt
1/2 teaspoon ground pepper
1 pound sliced pastrami
8 slices Swiss cheese
8 Hawaiian hamburger buns
Instructions
Jalapeno Cole Slaw

In a large bowl, whisk together vinegar, mayonnaise, mustards, maple syrup, Worcestershire sauce, salt, garlic and jalapeno.
Toss cabbage and onion in jalapeno mixture and refrigerate slaw to allow flavors to combine.

Burgers

Preheat grill to high heat.
Combine ground beef, Worcestershire sauce, salt and pepper.
Divide beef mixture into 8 burger patties and grill until medium, 4-5 minutes on each side.
Toast inside of buns on grill.

Assembling Burgers

Place burger patty on bottom bun and top with cheese, pastrami, jalapeno slaw and top bun.
Garnish with additional red onion and jalapeno slices, if desired.
Notes
7.8.1.2
329
https://melaniemakes.com/copycat-fat-doug-burger/
Melanie Bauer | Melanie Makes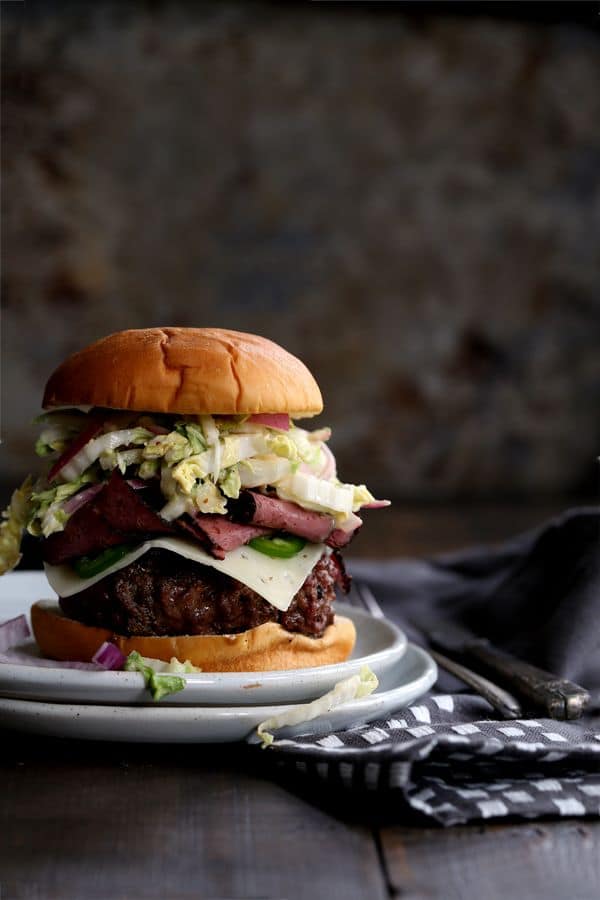 It's crazy to think that in just four weeks, it'll be Memorial Day weekend.  The kick-off to the summer grilling season.  I'll give you one guess as what will be coming off our grill!  I can't wait to sink my teeth into another Copycat Fat Doug Burger.  I'm thinking a side of Slow Cooker Smoky Baked Beans would be perfect alongside, too.
Looking for more great burger recipes?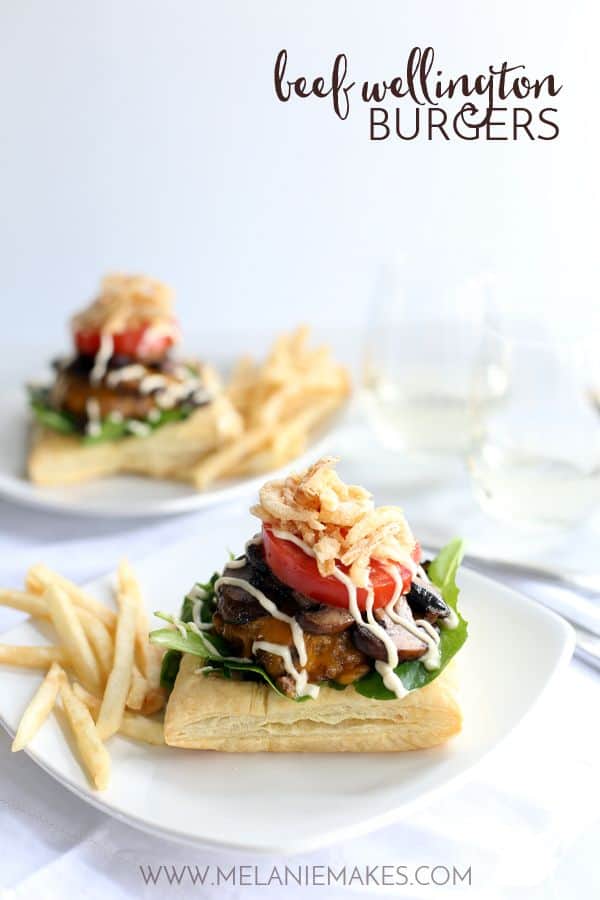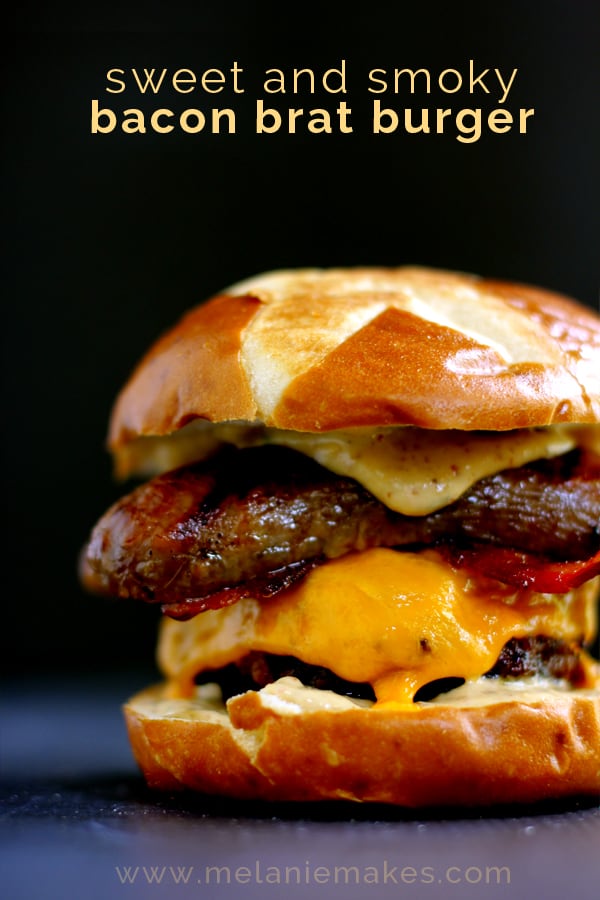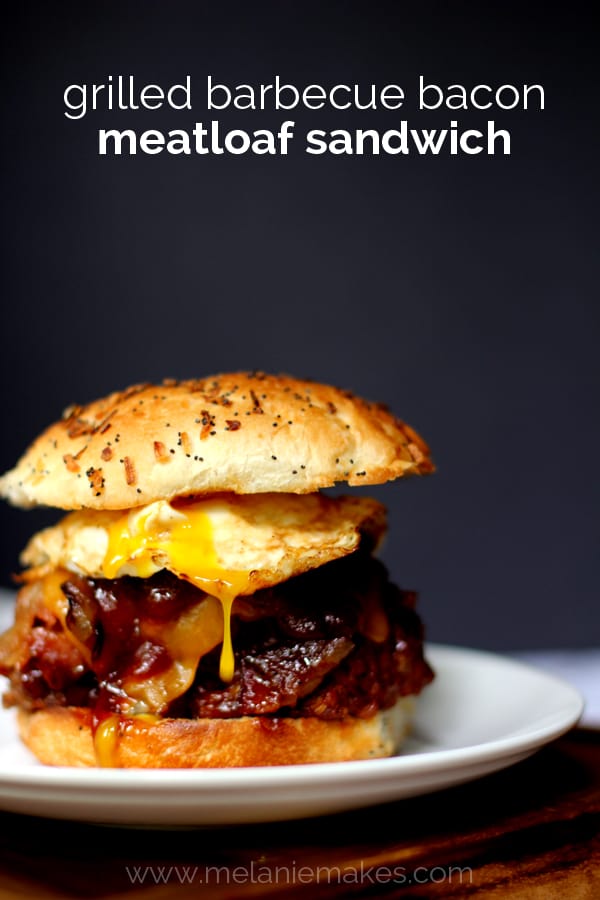 —–
I was compensated by Ohio Beef to create a recipe featuring beef for Ohio Beef Month.  As always, all thoughts and opinions are my own.   Thank you for supporting this sponsor that allows me the opportunity to create content, such as this, for Melanie Makes